Italy's Formula 1 History of Race Tracks, Teams, and Drivers Part 1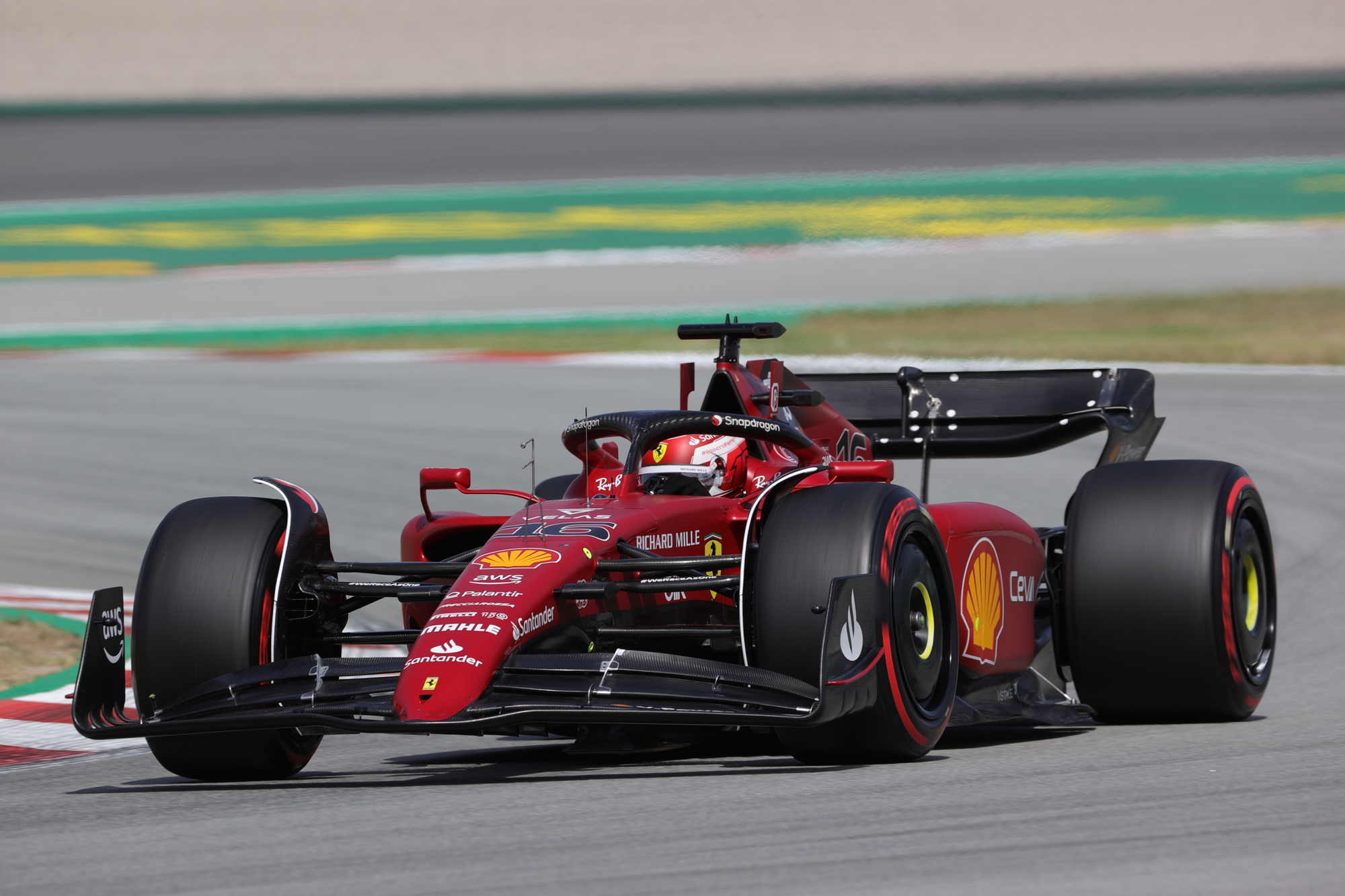 A BRIEF HISTORY OF ITALY'S RACETRACKS, TEAMS AND DRIVERS
TABLE OF CONTENTS
Italy has a deep history that only a few countries can rival in terms of popularity and influence over the rest of the world. Italians have a passion for food, the arts, soccer and of course racing. Formula 1 and the need to compete has a deep-rooted history in itself and offers a reflection of Italian personality and desire to win.
TRACKS
Before the Formula 1 Drivers Championships officially began
Formula 1 officially began with its inaugural race in 1950 in Silverstone after the great war but that doesn't mean racing did not occur before this time. The first Italian Grand Prix was held in 1921 on a racetrack near Montichiari which isn't far from Monza. Monza is where the vast majority of Italian Grand Prix would be held in Formula 1 up until today. In 1922 the Autodromo Nazionale di Monza was built combining flat banked sections and road circuits to complete one of the fastest tracks on the schedule.
DEATH AND SADNESS IN ITALY
Monza would not be immune to tragedy and many deadly accidents would occur over the years on the track. Most notably in 1928 the horrific crash of Emilio Materassi who lost control of his race car crashed into the grandstand killing over 20 fans, injuring numerous more, and ultimately killing Emilio too.
In 1933 a race that would be dubbed the "Black Day of Monza" would have three drivers die on the track that day. Their deaths were horrific as one driver would be crushed to death by a car, another snapping his neck, and saddest of all, a driver burning to death. This day would play a major part in changing Enzo Ferrari's views on racing and the lack of safety surrounding the sport. In 1934 Monza's circuit would be adjusted and dubbed the Florio Circuit which would include more chicanes to help slow down the race cars in an attempt to enhance safety.
WORLD WAR 2 COMES AND GOES
Monza would not be the only racetrack used for the Italian Grand Prix when in 1937 the race would take place in Livorno at Circuito del Montenero. This would be the first and last time a race would be held at this circuit.
Racing would return the following year to Monza but by 1939 the whole world would be thrust into the war which stopped all racing activities for obvious reasons. Racing would have to wait a long time before hitting the starting line again in 1947.
MORE TRAGIC MOMENTS
Monza would yet again step aside from hosting the racing for the next two years as races were held in the north of Monza in Milan. In 1947 the race would be in the district of Portello, which sadly also included another deadly crash killing 5 spectators when Giovanni Brasco lost control of his car. This course would never be used again. In 1948 the Italian Grand Prix would be held in Valentino Park in Turin and like its predecessor would never be used again.
FORMULA 1 WORLD DRIVERS CHAMPIONSHIP BEGINS IN 1950
Monza would host its first official Formula 1 Grand Prix race in 1950 and continue hosting the Italian Grand Prix until today. With the exception of one year in 1980 when the Monza's circuit would undergo major renovations upgrading the pit and paddock areas.
TEMPLE OF SPEED
The Autodromo Nazionale di Monza has developed a rather apt nickname "the Temple of Speed". Monza is where Formula 1 cars can hit their top speeds on the circuit's long straights hitting 350kph(218mph). There are few corners so the speed is always a constant on the track and for fans with a keen eye you will notice the F1 cars use smaller rear wings because downforce is needed far less there than on other tracks.
Monza is considered the home of Ferrari and you can expect the Tifosi(fans) of the team to come out in full force. To learn more about the Italian Grand Prix and its History click here.
IMOLA
The Autodromo Dino Ferrari in Imola would make its appearance in Formula 1 in 1980 when Monza's racecourse needed renovations. Imola remained in Formula 1 from 1980 to 2006.
Seeing that there was already an Italian Grand Prix in Monza, Imola would have to apply to Formula 1 using the City State of San Marino as the official location of the race, hence Imola being referred to as the Grand Prix of San Marino. Italy would now have two races being hosted in the country.
A LEGEND DIES
Imola is well known for unfortunate events which would lead to the deaths of Roland Ratzenberger and one of the best F1 drivers of all time, Brazilian Ayrton Senna in 1994. The culprits were the now changed Tamburello and Villeneuve corners which had a history of causing many accidents. Formula 1 would change after those sad deaths, revamping their safety measures not only at Imola but across all circuits. Tethers would be developed and used to assure that F1 car's tires would not fly off them dangerously during a crash which was ultimately the cause of death in Senna's case.
THE RETURN TO SAN MARINO
Imola would return to Formula 1 in 2020 when the Covid-19 Pandemic needed more races in Europe. The race would be renamed the Emilia Romagna Grand Prix with Lewis Hamilton winning in 2020 and Max Verstappen winning in 2021.
ITALIAN FORMULA 1 TEAMS THROUGHOUT HISTORY
QUICK JUMP
SCUDERIA FERRARI
THE EARLY DAYS BEFORE FORMULA 1
When it comes to racing or thinking about fast cars, Ferrari will always come to mind. The legendary car manufacturer is considered one of the most popular Formula 1 team's worldwide and in history.
Enzo Ferrari was the founder of Scuderia Ferrari having the sole purpose of producing race cars. Scuderia when translated means stable of horses; nothing can describe the power and elegance of Ferrari more eloquently than that. Building and selling road cars to the public would come later on in the manufacturer's illustrious history. Ferrari's headquarters were founded in Modena in the northern part of Italy in 1929.
QUICK JUMPS
FIRST APPEARANCE
Ferrari would work with Alfa Romeo using their engines to race. In 1933 would be the first year the iconic logo of the prancing horse on a yellow shield would come to fruition. The logo has withstood the test of time and there are few people racing fans or not who would not recognize the logo today.
FERRARI AND ALFA ROMEO WORK TOGETHER
In 1935 Enzo Ferrari would design and built his very first racing chassis but you wouldn't know it by its name which was the Alfa Romeo Bimotore. Alfa Romeo was still supplying racing engines to the team until 1938 when Alfa Romeo decided to return in full as a sole constructor in racing. Scuderia Ferrari would be forced to disband and would not be allowed to use the name of Ferrari when associated with racing for four years.
Enzo Ferrari in 1943 would move to Maranello where Ferrari's headquarters exists to this day, not even bombing during world war two would spell the doom of this illustrious factory. Finally, in 1947 Ferrari would have its own race car fully built by their own hands which included the engine and chassis.
THE 1950'S
THE JOURNEY INTO FORMULA 1 BEGINS
Ferrari would begin its legendary run in Formula in 1950. The Scuderia joined the second race of the season at the iconic course of Monaco with Alberto Ascari taking the wheel of the prancing horse. Ascari was and still is the only Italian driver to ever win driving championships with Ferrari.
GLORY AND CHAMPIONSHIPS
Ferrari would have to wait until 1951 to achieve the glory of victory when Jose Froilan Gonzales would win the team's maiden race in Silverstone. In 1952 Alberto Ascari would dominate Formula 1 with seven wins in seven races, undefeated he would be crowned world champion giving Ferrari its first title in Formula 1 history. Ascari would two peat the following year maintaining Ferrari's dominance in the sport. Here is a list of Ferrari's Championships in the 50's.
ALBERTO ASCARI 1952,1953
JUAN MANUEL FANGIO 1956
MIKE HAWTHORN 1958
This was merely the beginning of many driver's championships to come as the Scuderia and their drivers would win the championship fifteen times throughout its history. The Constructors championship would be won sixteen times, making Ferrari a powerhouse in Formula 1.
FERRARI'S DOMINANCE FADES
THE 60'S
Ferrari was a powerhouse during the '50s but as Formula 1 grew so did the competition. More teams would enter the series vying for championships of their own. In 1961 for the first time in history American-born Phil Hill would win the Drivers title and Ferrari's first Constructors Championship in 1961. Ferraris would have to wait another three seasons for Britain's John Surtees to hoist the Drivers and Constructors championship in 1964. He is the only person to have won world championships in motorcycling and car racing.
Here is a list of Ferrari's Championships in the '60s
DRIVERS CHAMPIONSHIPS:
PHIL HILL 1961
JOHN SURTEES 1964
CONSTRUCTORS CHAMPIONSHIPS
THE 70'S
Formula 1 continued to grow in popularity and by this point, there were thirteen races on the schedule that would reach across three continents. Ferrari during this time would face its share of struggles but would nonetheless taste championship glory with the help of all-time great Niki Lauda. The feisty Austrian Niki Lauda would win two titles for the Scuderia in 1975 and 1977. He would also win a title for McLaren in 1984.
South Africa's Jody Sheckter would win his own title in 1979 making him the first and last from the continent of Africa to win a Formula 1 title.
Despite winning three driving championships during the '70s, Ferrari would win four constructors titles. During the 1976 campaign, Lauda and James Hunt would compete in dramatic fashion to the very last race of the season. Hunt stole the championship when Lauda withdrew mid-race due to dangerous racing conditions in Japan.
DRIVERS CHAMPIONSHIPS
NIKI LAUDA 1974,1976
JODY SCHECKTER 1979
CONSTRUCTORS CHAMPIONSHIPS
A DECADE TO FORGET
THE 80'S
During this decade Ferrari would face more adversity than success. According to Scuderia Ferrari, politics and bickering with the governing body of the sport hurt the racing team. Canada's Gilles Villeneuve was known as a wild and daring driver who unfortunately would die in a horrific crash during qualifying at the Belgium Grand Prix in 1982. Despite the tragic death of Villeneuve, Ferrari was still able to claim the Constructor's Championship that year. Ferrari would also win the Constructors title in 1983, making it the last championship won by the team for years to come.
CONSTRUCTORS CHAMPIONSHIPS
THE 90'S UNTIL TODAY
LA SCUDERIA FINDS ITS CHAMPION
Despite all their success, Ferrari would not win a Drivers Championship for a little over twenty years from 1979 to the year 2000. Germany's Michael Schumacher would help raise the team back up to prominence winning both drivers and constructors championships for five consecutive years from 1999 to 2004.
Schumacher came close to winning another three championships (1996,1997,1998 Mika Hakkinen), two of which would be determined in the final races of their respective seasons in 1996(Damon Hill) and 1997(Jacques Villeneuve). Schumacher and Ferrari were a match made in heaven for Ferrari fans worldwide. The Scuderia was able to relive the glory days in contemporary times for nearly ten years with Schumacher leading the way.
THE ICEMAN COMETH
Kimi Raikkonen is otherwise known as the "iceman" would hoist Ferrari's last drivers and constructor's championship for Ferrari to the sky in 2007. In 2008 the Scuderia would fall two points short of winning the driver's title but still won the constructors championship with Kimi Raikkonen and Felipe Massa at the wheel.
DRIVERS CHAMPIONSHIPS:
MICHAEL SCHUMACHER 1999,2000,2001,2002,2003,2004
KIM RAIKKONEN 2007
CONSTRUCTORS CHAMPIONSHIPS
1999,2000,2001,2002,2003,2004,2007,2008
YEARNING FOR VICTORY
Ferrari remains to this day the world's most popular Formula 1 team worldwide. There isn't a racecourse in any country where you will not see large swaths of red and the iconic prancing horse logo in the stands. Despite the team's current struggles, Ferrari's fans are loyal and passionate just like the team is for racing.
Ferrari's current drivers are Charles Leclerc and Carlos Sainz who have the difficult task of yet again breaking a long period of championship drought. It is now thirteen years since the fabled club, despite race wins, has claimed a championship.
SCUDERIA FERRARI HISTORICAL STATS
FIRST RACE: 1950 MONACO GRAND PRIX
LAST RACE: ONGOING
NUMBER OF RACES: 1026
CONSTRUCTORS CHAMPIONSHIPS: 16
DRIVERS CHAMPIONSHIPS: 15
RACE VICTORIES: 237
PODIUMS:772
POLE POSITIONS: 230
FASTEST LAPS: 253
ALFA ROMEO
INSTANT SUCCESS
Alfa Romeo had instant success in terms of driving championships when Nino Farina would win the title in Formula 1's inaugural year of 1950. Alfa Romeo had a stellar team of drivers which included Farina, Luigi Fagioli, and legendary Juan Manuel Fangio. Fangio would claim his own drivers' championship for Alfa Romeo in 1951.
Alfa Romeo was a unique constructor who was able to create success on a limited budget and using pre-war-built engines. Alfa Romeo's success would be short-lived with only two driver's championships and zero constructors' championships throughout its Formula 1 history.
THE DECLINE INTO THE 60'S AND 70'S
Alfa Romeo would compete in Formula 1 sporadically over the years until its last race in 1987. From the sixties until the late seventies, Alfa Romeo would provide engines to Formula 1 teams and not actively pursue the creation of full race car production. They provided engines to mid-field teams and failed to garner much success.
They continued to provide engines to McLaren in 1970, and 1971 and still failed to score any points. Alfa Romeo would join the Brabham Formula 1 team in 1976 and would achieve modest success with Niki Lauda winning two races and scaling the podium fourteen times between 1977 and 1978.
STRUGGLES CONTINUE IN THE 80'S
The eighties would not be any easier for Alfa Romeo as the team would rejoin as a sole constructor only to withdraw by 1985. During that time Alfa Romeo would not take any chequered flags and never surpassed sixth place in the Constructors Championship. Alfa would provide engines to the formula 1 team Ossella and from 1983 to 1987 would score a small two world championship points. Alfa Romeo backed away from Formula 1 as a constructor in 1985 and provided engines in 1987.
ALFA ROMEO REJOINS F1
From 2015 to 2018 Ferrari used Alfa Romeo's logo as branding on their livery. Alfa Romeo would provide no technical assistance to the racing giant.
Alfa Romeo returned to Formula 1 to race again in 2018, teaming up with Sauber as the main sponsor. Young Charles Leclerc who joined Ferrari a year later teamed up with Marcus Ericsson as the team's principal drivers.
By 2019 Alfa took over the team completely and the team was renamed Alfa Romeo Racing. Alfa Romeo hired veteran One-time world champion Kimi Raikkonen and elevated reserve driver Antonio Giovanazzi to drive their independent return to formula 1.
ALFA ROMEO HISTORICAL STATS
FIRST RACE: 1950 BRITISH GRAND PRIX
LAST RACE: ONGOING
NUMBER OF RACES: 226
CONSTRUCTORS CHAMPIONSHIPS: 0
DRIVERS CHAMPIONSHIPS: 2
RACE VICTORIES: 12
PODIUMS:40
POLE POSITIONS: 15
FASTEST LAPS: 20
MINARDI-TORO ROSSO- ALPHA TAURI
SMALL TEAM HUGE PRIDE
In the beautiful hills of Faenza, Italy a small formula 1 team was created by Giancarlo Minardi in 1979. Minardi would join Formula one in 1985 and despite the lack of success continued to race on for the love of the sport. The team would eventually be sold to Paul Stoddart in 2001. Stoddart, now the majority shareholder of the team, respected Minardi's passion for racing. Stoddart would refuse many offers to buy the fledgling team not wanting the team to be moved away from Faenza. Minardi would garner little to no success in formula 1, never gracing the podium and finishing fourth three times from 1985 to 2005.
ENTER THE BULL
The cult following of Minardi would have their hearts broken when Red Bull took over the team in 2005 promising not to move the team away from Italy. Red Bull would remove Minardi's name and replace it with Squadra Toro Rosso only to change it to Scuderia Toro Rosso. Toro Rosso would eventually use Ferrari's older engines to power their race cars.
THE WORLD OF FORMULA 1 IS SHOCKED
Toro Rosso like Minardi would not share much success until 2008 when a young Sebastien Vettel shocked the racing world. Toro Rosso would get its first pole position and amazingly would win the Italian Grand Prix the following day. This would help make clear that Vettel was more than an ordinary driver. It would be the first time since Fangio and Ferrari that another Italian team could claim victory at Monza.
BACK TO REALITY
Other than the miracle at Monza Toro Rosso would not garner much success and remained a middle-of-the-pack team with no chance of real success. Despite their struggles, Red Bull kept their promise to Stoddart and has not moved the team away from Italy.
If Toro Rosso can claim anything it is that they were a great starting point for many great drivers in their early debuts in Formula 1. Drivers like Sebastien Vettel, Max Verstappen, Daniel Ricciardo, and Carlos Sainz Jr have all earned their stripes driving for this small team.
A NEW LOOK AND NAME
In 2020 Toro Rosso would change its name to Scuderia Alpha Tauri to promote Red Bull's new clothing line. Alpha Tauri would also make a change in engine manufacturer, relying on Honda to provide the power behind the team. Alpha Tauri has remained competitive and for the most part, has been able to score points on a consistent basis. Young Pierre Gasly has proved to be an excellent driver who would win a race at the 2020 Italian Grand Prix in Monza. He would finish the 2020 campaign with an impressive 75 points to his name.
Alpha Tauri continues to Gasly lead the way with young Yuki Tsunoda as the second driver for the team in 2021. Gasly continues to outperform expectations thus far in the 2021 season.
MINARDI HISTORICAL STATS
FIRST RACE: 1985 BRAZILIAN GRAND PRIX
LAST RACE: 2005 CHINESE GRAND PRIX
NUMBER OF RACES: 346
CONSTRUCTORS CHAMPIONSHIPS: 0
DRIVERS CHAMPIONSHIPS: 0
RACE VICTORIES: 0
PODIUMS:0
POLE POSITIONS: 0
FASTEST LAPS: 0
TORO ROSSO HISTORICAL STATS
FIRST RACE: 2006 BAHRAIN GRAND PRIX
LAST RACE: 2019 ABU DHABI GRAND PRIX
NUMBER OF RACES: 268
CONSTRUCTORS CHAMPIONSHIPS: 0
DRIVERS CHAMPIONSHIPS: 0
RACE VICTORIES: 1
PODIUMS:3
POLE POSITIONS: 1
FASTEST LAPS: 1
ALPHA TAURI HISTORICAL STATS
FIRST RACE: 2020 AUSTRALIAN GRAND PRIX
LAST RACE: ONGOING
NUMBER OF RACES: 33
CONSTRUCTORS CHAMPIONSHIPS: 0
DRIVERS CHAMPIONSHIPS: 0
RACE VICTORIES: 1
PODIUMS:2
POLE POSITIONS: 0
FASTEST LAPS: 1
MASERATI
CHAMPIONS OF YESTERYEAR
This prestigious car manufacturer also had a foray in racing dating back to the forties. The Maserati brothers based in Modena; Italy would be involved with Formula 1 from the very beginning in 1950. Maserati would experience success, winning the 1954 and 1957 driver's championships with Juan Manuel Fangio at the wheel.
Sterling Moss would also win a race for the team in Italy in 1956. The Italian Grand Prix of 1957 would be Maserati's final race as a primary constructor. During the sixties, Maserati had provided engines for the British Team Cooper and claimed victory twice for the team in Mexico 1966 and South Africa 1967. Maserati's last race as engine provider was in 1969 at the Grand Prix of Monaco.
MASERATI HISTORICAL STATS
FIRST RACE1950 BRITISH GRAND PRIX
LAST RACE: 1969 MONACO GRAND PRIX
NUMBER OF RACES: 113
CONSTRUCTORS CHAMPIONSHIPS: 0
DRIVERS CHAMPIONSHIPS: 2
RACE VICTORIES: 11
PODIUMS:44
POLE POSITIONS: 11
FASTEST LAPS: 17
ITALIAN DRIVERS IN FORMULA 1
Italy has produced nearly one hundred drivers who would take the wheel of numerous Formula 1 teams throughout F1's history. Despite the vast number of drivers, only a few could claim championships and relative success in Formula 1.
QUICK JUMPS
"NINO" FARINA
In the very beginning of Formula 1 in 1950 the very first drivers' championship would be won by Giuseppe "Nino" Farina driving for Alfa Romeo. Farina had also won Italian championships in 1937,1938 and 1939 (not formula 1). Nino's career would sadly be cut short after suffering horrific burns all over his body. Despite the pain, he still managed to claim the podium three times in 1955 but unfortunately, he could not endure any more suffering behind the wheel.
Emilio Giuseppe Farina was born in Turin, Italy on October 30th 1906, and died in June 1966 at the age of 59.
F1 STATS
RACED FROM: 1950-1956
TEAMS: ALFA ROMEO, FERRARI, LANCIA
RACES:36
CHAMPIONSHIPS:1
WINS:5
PODIUMS: 20
TOTAL POINTS: 115
POLE POSITIONS: 5
FASTEST LAPS: 5
ALBERTO ASCARI
Alberto Ascari born on July 13th, 1918 in Milan is the last Italian Ferrari driver to win a Drivers World Championship in Formula 1. He managed to win back-to-back campaigns in 1952 and 1953. It is worth noting that Ascari won both titles only racing in 32 races which means his winning ways were consistent and nearly unbeatable, especially in the 1952 season where he won seven out of seven races. Alberto, like many great drivers, would die on the track. Testing a Ferrari on the Monza circuit he would crash and die in 1955.
F1 STATS
RACED FROM: 1950-1955
TEAMS: FERRARI, MASERATI,LANCIA
RACES: 33
CHAMPIONSHIPS: 2
WINS: 13
PODIUMS: 17
TOTAL POINTS: 107
POLE POSITIONS: 14
FASTEST LAPS: 12
MICHELE ALBORETO
Michele Alboreto was born on December 23rd 1956 in Milan, was the last Italian to come close to winning a championship with Ferrari in 1985. Alboreto would lose out to legendary Alain Prost by eight points. Alboreto would drive for 194 races over 14 seasons of racing. His 1985 campaign was by far his best and he would never get close to winning a championship or race after leaving Scuderia Ferrari. Alboreto would have some success outside of Formula 1, winning the 1997 Le Mans 24 Hour race and the 2001 Sebring 12 Hours race. Michele would ultimately die at the young age of 44 on the racetrack testing an Audi at the EuroSpeedway Lausitz in Germany.
F1 STATS
RACED FROM: 1981-1994
TEAMS: TYRELL, FERRARI, LARROUSSE, ARROWS, FOOTWORK, SCUDERIA ITALIA, MINARDI
RACES: 194
CHAMPIONSHIPS: 0
WINS: 5
PODIUMS: 23
TOTAL POINTS: 186.5
POLE POSITIONS: 2
FASTEST LAPS: 5
RICARDO PATRESE
Ricardo Gabriele Patrese was born on April 17th1954 in Padua was the first iron man of Formula 1. He was the first F1 driver to have two hundred Grand Prix starts and the first to hit two hundred and fifty starts in formula 1. He is now ranked eighth all time with 256 for the most GP starts, Rubens Barrichello ranks first with 322 starts.
Patrese would taste victory during the 1982 Monaco Grand pRix driving for Brabham. Patrese was a powerful competitor in the latter part of his career, constantly battling for the drivers championship by visiting the podium regularly, unfortunately he would not take the highest spot available as much as he would have wanted.
He came closest to winning the Drivers Championship in 1992, finishing as runner-up to his Williams teammate Nigel Mansel. Patrese also finished third in Drivers standings in 1991 behind Mansell and Senna. Ricardo's career ended with Beneton after a tumultuous relationship with team boss Flavio Briatore.
F1 STATS
RACED FROM: 1977-1993
TEAMS: SHADOW, ARROWS, BRABHAM, ALFA ROMEO, WILLIAMS, BENETTON
RACES: 256
CHAMPIONSHIPS: 0
WINS: 6
PODIUMS: 37
TOTAL POINTS: 281
POLE POSITIONS: 8
FASTEST LAPS: 13
ANDREA DE CESARIS
Andrea de Cesaris who was born on May 31 1959 in Rome, Italy, would have an extremely volatile career in Formula 1. Despite starting in over 200 races he would never claim victory in any of them. His love for speed perhaps would be his undoing, being known as wild driver and eventually was dubbed Andrea De Crasheris. Driving for MClaren during the 1981 season Andrea crashed 19 times, be it during practice, qualifying or during races. He would end up only finishing six out of the fourteen races he was allowed to drive in.
Much of his career would be a repeat of his struggles behind the wheel but it must be noted that not all his DNF's were due to his driving errors, a large portion were due to mechanical issues. Andrea did get on the podium a handful times with his best being second place in 1983's South African Grand Prix. Andrea would move on from Formula 1 in 1994 and eventually died in Rome in 2014 at the age of fifty-five due to a motorcycle accident on the freeway.
F1 STATS
RACED FROM: 1980-1994
TEAMS: ALFA ROMEO, MCLAREN, LIGIER, MINARDI, BRABHAM, DALLARA, JORDAN, TYRRELL, SAUBER
RACES: 208
CHAMPIONSHIPS: 0
WINS: 0
PODIUMS: 5
TOTAL POINTS: 59
POLE POSITIONS: 1
FASTEST LAPS: 1
GIANCARLO FISICHELLA
Giancarlo Fisichella born on January 14th 1973 in Rome is the last Italian driver to win a race in Formula 1. In 2006 at the Malaysian grand prix Giancarlo would hoist his third and final win of his career driving for Benetton-Renault. Fisichella's two other wins came in 2003 driving for Jordan-Ford and 2005 for Benetton-Renault. Fisichella's career in F ended with La Scuderia Ferrari as reserve driver for the team. Giancarlo continued racing in the Sports Car series, participating in multiple Le Mans races and other circuits driving for Ferrari.
Fisichella would drive in 231 races and netting 275 points over that time. He would step up onto various podiums worldwide 19 times representing Italy with pride.
F1 STATS
RACED FROM: 1996-2009
TEAMS: MINARDI, JORDAN, BENETTON, SAUBER, RENAULT, FORCE INDIA, FERRARI(RESERVE)
RACES:229
CHAMPIONSHIPS:0
WINS: 3
PODIUMS: 19
TOTAL POINTS:275
POLE POSITIONS: 4
FASTEST LAPS: 2
JARNO TRULLI
Jarno Trulli who was born on July 13 1974 in Pescara Italy would race in Formula 1 for fourteen years and only claim victory once throughout that time. Jarno was known as a very skilled driver who was extremely difficult to pass even if competing cars were far superior. During any race, you could expect to see the "Trulli Train" at some point, which meant Trulli leading a line of competitors behind him struggling to pass him.
He was known for having excellent qualifying days which would come in handy when he got pole position which led to Jarno's only win in 2004 driving for Renault in Monaco. Trulli would race for multiple teams and his career ended with Caterham formerly known as Lotus in 2012 before the F1 season began. Trulli in 2014 created his own Formula E team Trulli GP and eventually withdrew from the series after two races into the 2015-2016 season.
F1 STATS
RACED FROM: 1997-2011
TEAMS: MINARDI, PROST,JORDAN,RENAULT, TOYOTA, LOTUS
RACES:252
CHAMPIONSHIPS: 0
WINS: 1
PODIUMS: 11
TOTAL POINTS: 246.5
POLE POSITIONS: 4
FASTEST LAPS: 1
ANTONIO GIOVINAZZI
Antonio Maria Giovinazzi who was born on December 14 in 1993 in Martina Franca is currently driving in the 2021 F1 season for Alfa Romeo Racing. Antonio began karting at the age the age of seven and won his first Italian National Trophy in 2006 at the of thirteen. He had continued success in karting winning KF2 Class in 2011.
Giovinazzi would join Formula 3 in 2013 and would eventually be runner up for the drivers Championship in 2015. During his time in Formula 3 he would compete current F1 drivers Leclerc, Stroll, Albon, and George Russell. In 2016 joined the GP2 series(now known as Formula 2) and displayed some amazing racing skills. Particularly during his race in Monza where due to a penalty had to start at the back of the grid would battle back to win the race. He would compete with now Alpha Tauris driver Pierre Gasly for the GP2 championship only to fall short by eight points for the title.
Antonio would join Formula 1 as Ferrari's reserve driver working behind the scenes of the team. He would eventually be the first Italian F1 driver since Trulli and Liuzzi in over five years to race in Formula 1. Antonio's services were needed at Sauber when driver Wehrlein could not race. Eventually Giovanazzi would sign with Alfa Romeo in 2019 driving alongside Kimi Raikkonen. He his yet to make an appearance on the podium and his best finish to date has been fifth place at the Brazilian Grand Prix in 2019. His future is always uncertain in Formula 1.
F1 STATS
RACED FROM: 2019-Current season
TEAMS: ALFA ROMEO RACING
RACES: 57
CHAMPIONSHIPS:0
WINS:0
PODIUMS:0
TOTAL POINTS: 19
POLE POSITIONS: O
FASTEST LAPS: 0
WOMEN OF FORMULA 1
Not many will know or recall that the first female drivers to ever race in Formula 1 were Italians. Italian women are known to be feisty so it should come to no one's surprise that Italian women were the first to break into the sport.
MARIA TERESA DE FILIPPIS
Maria was the first woman in history to compete in Formula 1 racing in 1958. Driving for Maserati she participated in five races during that season only to withdraw from the campaign mid-way through. 1958 would have many drivers die, many of which were Maria's friends. The tragic events of that season would mark her for life, and she refused to continue driving. After twenty years, she would join the International Club of F1 Grand Prix Drivers as Vice president of the association.
F1 STATS
RACED FROM: 1958-1959
TEAMS: BEHRA-PORSCHE
RACES: 3
CHAMPIONSHIPS:0
WINS:0
PODIUMS:0
TOTAL POINTS:0
POLE POSITIONS:0
FASTEST LAPS: 0
LELLA LOMBARDI
Lella is the only woman in Formula 1 history to score points as a driver. This northern Italian from Piedmont would debut in Formula in 1974. Her first attempt would result in failure to qualify and she would have to wait another year for another opportunity. In 1975 in South Africa she would be the second woman to qualify to race in Formula 1.
Driving for the small March Team Lombardi won her first point finishing sixth in the race. Unfortunately, due to the race ending three-quarters of the way all drivers were rewarded with half points. The race was stopped short due to a violent crash that left four spectators dead. Lella's career was short but nonetheless ground-breaking.
F1 STATS
RACED FROM: 1974-1976
TEAMS: MARCH, RAM, WILLIAMS
RACES:12
CHAMPIONSHIPS:0
WINS:0
PODIUMS:0
TOTAL POINTS: 0.5
POLE POSITIONS: 0
FASTEST LAPS: 0