Singapore Grand Prix 2024
Date:
September 20, 2024 - September 22, 2024
City:
Singapore, Singapore
Circuit:
Marina Bay Street Circuit
Official Name:
FORMULA 1 SINGAPORE AIRLINES SINGAPORE GRAND PRIX 2024
Taking over the city streets, the Singapore Grand Prix puts spectators in the middle of a popular tourist destination. Shopping, high-end dining, adventures, and family-friendly attractions are available all race weekend. At night, the city boasts many venues to host evening parties and events all race weekend.

Singapore Grand Prix Race & Ticket Updates
Enter your email below to be notified when tickets go on sale and when time-limited deals become available.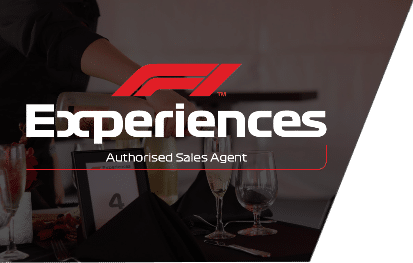 Singapore Grand Prix Race Tickets
Official F1 Ticket Packages include exclusive benefits that you cannot get anywhere else! No matter which race you attend, F1 Experiences brings you the best tickets available, first-class hotels, and unprecedented access to team garages, the pit lane, drivers, and more!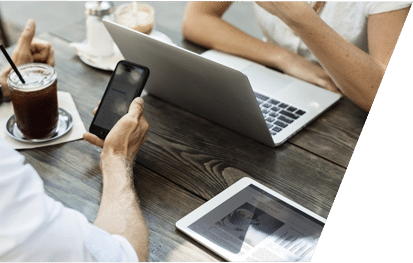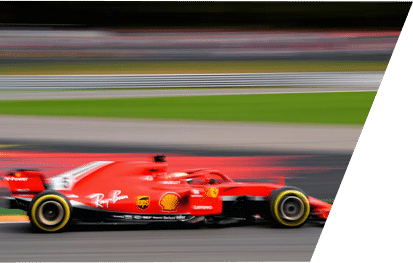 RACE SCHEDULE & INFO
Get all the info you need for race week in Singapore! The race schedule, events, track activities, how to get to the track, what's allowed or prohibited at the track, and many more frequently asked questions.
Make your Singapore Grand Prix trip one to remember!
ABOUT THE Singapore Grand Prix
The beautiful and culturally vibrant city of Singapore hasn't been with the Formula 1 Grand Prix for long, but over its 11 years, it's proven to be a great circuit for Germany's Sebastian Vettel and the United Kingdom's Lewis Hamilton. Both drivers have walked away with 4 victories at Marina Bay Street Circuit, meaning the 2019 race is bound to be the tie-breaker between them.
The 61-lap race runs 308.706 km and features 23 varying turns that can prove to be detrimental to a driver's lead. While Hamilton took the 2018 victory at just under 9 seconds ahead of Max Verstappen and 39 seconds ahead of Vettel, the race did see one retirement. Before the race could even pick up, Esteban Ocon, driving for Force India-Mercedes, retired after a collision within the first lap.
The coastal race brings with it plenty of sights and attractions to admire. Singapore is, at its core, a big place for tourism. When not engrossed in the excitement of race day weekend, spectators have plenty of places to explore. Those looking for a peaceful grounds to relax and step away from the crowd in will love the Botanic Gardens or Gardens on the Bay. Animal lovers will flock to the Singapore Zoo, which features a Night Safari, River Safari, and Jurong Bird Park for a closer interaction with wildlife.
The streets of Singapore will be filled with Grand Prix spectators, team members, and drivers and the atmosphere is going to be all about race day. Downtown and Uptown Singapore will be teaming with Grand Prix merchandising and events. DJs and bands will bring people together for for parties that embody the Grand Prix and the liveliness of the country.
Guests can get airbrushed tattoos, play a variety of different games, enjoy locally cooked food, and so much more right in the heart of Singapore. To finalize the weekend festivities, a fireworks show lights up the night sky. The moment the checkered flag is waved, Marina Bay will glow underneath the explosive display of colors.
The Singapore Grand Prix may be relatively new to the championship, but it's taken no time at all for the country to immerse itself in the thrills, fun, and amped up activities that often come with race weekend.
VISITOR & TOURIST INFORMATION
AVERAGE RATES OF NEARBY HOTELS
3-star: 104SGD/night ($75USD)

4-star: 139SGD/night ($100USD)

5-star: 277SGD/night ($200USD)
AVERAGE TEMPERATURE DURING RACE WEEK
High of 31°C (88°F)

Low of 25°C (78°F)
CURRENCY
Singapore uses the Singapore Dollar (SGD). Here are some common conversions:
United States Dollar: 1SGD =  $0.72USD — $1USD = 1.39SGD

Euro: 1SGD = 0.63EUR — 1EUR = 1.58SGD

British Pound: 1SGD

= £0.55

GBP —

£1GBP = 1.81SGD
LANGUAGES
The national language of Singapore is Malay, however English is also widely spoken.
ATTRACTIONS AND THINGS TO DO
Near the Singapore Grand Prix, spectators will be able to:
Shop on Orchard Road

Visit Little India

Explore Chinatown
Singapore has a boastful nightlife focused around:
Marina Bay Sands

Podium Lounge & Amber Lounge

1-Altitude

Clarke Quay
Additional attractions include:
Universal Studios SIngapore

Singapore Flyer

Singapore Botanical Gardens

Singapore Zoo

Time Out Singapore
Largest Nearby Cities
Hougang

12 km (7.4 mi) to Singapore

17 min drive

Tampines

19.4 km (12.1 mi) to Singapore

18 min drive

Pasir Ris

17.7 km (11 mi) to Singapore

19 min drive
THE CIRCUIT
Circuit Name: Marina Bay Street Circuit
Track Location: Street circuit that cuts through Downtown Core and Kallang
Distance from the Closest Airport: 16.3 km (10.1 mi) to Singapore Changi Airport
Distance from Downtown: Marina Bay Street Circuit cuts through the Downtown region
Year Opened: 2008
First Grand Prix: 2008
Marina Bay Street Circuit was designed so the Singapore skyline was a notable backdrop. The track is known for being physically demanding, with bumpy surfaces and more humid conditions than most tracks on the calendar.
The difficulty of the track has earned it the record of having at least one safety car during every race.