Date:
July 26, 2024 - July 28, 2024
City:
Spa, Belgium
Circuit:
Circuit de Spa-Francorchamps
Official Name:
FORMULA 1 ROLEX BELGIAN GRAND PRIX 2024
Home to the longest track in the Formula 1 schedule, Stravelot also hosts the fan favorite Musee du Circuit de Spa-Francorchamps. Spa is where spectators will want to turn for activities, entertainment, and casual outdoor dining. For a piece of Grand Prix history, spectators will also find the old Spa circuit last used in 1970.

Belgian Grand Prix Race & Ticket Updates
Enter your email below to be notified when tickets go on sale and when time-limited deals become available.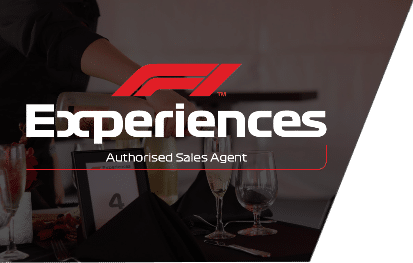 Belgium Grand Prix Race Tickets
Official F1 Ticket Packages include exclusive benefits that you cannot get anywhere else! No matter which race you attend, F1 Experiences brings you the best tickets available, first-class hotels, and unprecedented access to team garages, the pit lane, drivers, and more!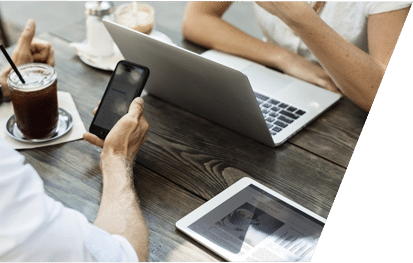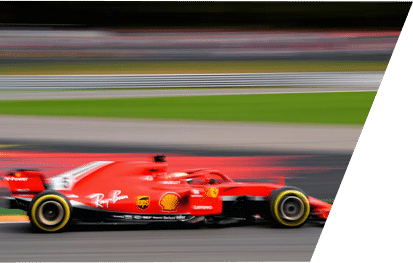 RACE SCHEDULE & INFO
Get all the info you need for race week in Belgium! The race schedule, events, track activities, how to get to the track, what's allowed or prohibited at the track, and many more frequently asked questions.
Make your Belgium Grand Prix trip one to remember!
ABOUT THE Belgian Grand Prix
On August 26, 2018, German driver Sebastian Vettel crossed the finish line of the Circuit de Spa-Francorchamps after an exciting race. Vettel beat out the season's favored driver, Lewis Hamilton of the United Kingdom, but what really drew attention were the 5 retires forced by collisions on the 44-lap circuit. Daniel Ricciardo, Kimi Raikkonen, Charles Leclerc, Fernando Alonso, and Nico Hulkenberg were all forced out of the race, most of them relatively early. Leclerc, Alonso, and Hulkenberg never even made it to lap 1 and Raikkonen was knocked out at lap 8.
This year's race returns to Circuit de Spa-Francorchamps. Belgium has been a site of the Formula 1 Grand Prix since 1925, when Spa-Francorchamps first opened its doors, though it's not the only circuit to have hosted the Belgian Grand Prix. Circuit Zolder and Nivelles-Baulers have also seen action, though the majority of the races have always returned to the Stavelot track.
Spa-Francorchamps remains a favorite for racers and fans, it's 19 turns and 7.004 km length providing quite the show for onlookers. The current course differs greatly from its original incarnation, with alterations made in the 1980s to reduce the number of turns from 21 to 19 and cut the length of the course nearly in half.
Up to 70,000 spectators can take a seat at Spa-Francorchamps, meaning Stavelot is going to be teaming with people come race weekend. Whether they're taking part in the party at the Paddock or just enjoying the race from the grandstand, there are plenty of festivities outside of the race that turn the Belgian Grand Prix into a massive party.
There is no shortage of entertainment and things to see at Stavelot. Lovers of the outdoors will enjoy Stavelot's collection of parks and outdoor adventures, though the season will require some heavier clothing to avoid being chilled by the weather. For a more historic look at Stavelot, visitors will want to check out the Abbey of Stavelot, Monastere Saint-Remacle de Wavreumont, and Sint-Sebastiaanskerk.
Seeing as how it's race weekend, it seems only fitting to visit the Spa-Francorchamps Circuit Museum. Separate from the circuit itself, the museum details the history of Spa-Francorchamps, from its opening in 1925 to its most recent spectacles. Spa-Francorchamps Circuit Museum features cars from across the ages, details about the most exciting Belgian Grand Prix, and so much more that race fans will love pairing with their Grand Prix experience.
VISITOR & TOURIST INFORMATION
AVERAGE RATES OF NEARBY HOTELS
3-star: 446EUR ($500USD)

4-star: 652EUR ($700USD)

5-star: 714EUR ($800USD)
AVERAGE TEMPERATURE DURING RACE WEEK
High of 21°C (70°F)

Low of 13°C (56°F)
CURRENCY
Belgium uses the Euro a currency. Here are some common conversions:
United States Dollar: 1EUR =  $1.10USD — $1USD = 0.91EUR

Canadian Dollar: 1EUR = $1.48CAD — $1CAD = 0.68EUR

British Pound: 1EUR

= £0.86

GBP —

£1GBP = 1.16EUR
LANGUAGES
The primary languages spoken in Belgium are Dutch, French, and German, but English is widely spoken.
ATTRACTIONS AND THINGS TO DO
Spectators will want to focus their attention on Spa for activities during race weekend. Among the historical, natural, and general entertainment, there is:
Pouhon Pierre le Grand

Musee de la Lessive

Musee de la Foret et des Eaux "P.Noe"

Casino de Spa

Lake Warfaaz

Museum of the City of Water
Nearby regions like Malmedy and Stavelot also offer access to:
Baugnez 44 Historical Centre

Musee du Circuit de Spa-Francorchamps

Abbaye de Stavelot

Brasserie de Bellevaux
Largest Nearby in Belgium
Brussels

142.7 km (88.6 mi) to Stavelot

1 h 32 min drive

Antwerp

169.6 km (105.3 mi) to Stavelot

1 h 51 min drive

Ghent

201.8 km (125.3) to Stavelot

2 h 40 min drive
THE CIRCUIT
Circuit Name: Circuit de Spa-Francorchamps
Track Location: Across the boundaries of Stavelot and Malmedy in Francorchamps
Distance from the Closest Airport: 6.4 km (3.9 mi) to Spa-La Sauveniere Airport
Distance from Downtown: 18.4 km (11.4 mi) to Downtown Spa
Year Opened: 1921
First Grand Prix: 1950
Built in 1921, Circuit de Spa-Francorchamps is a triangle-shaped track that used public roads from Francorchamps, Malmedy, and Stavelot. Even after a redevelopment in 1979, which nearly halved the track's length, it's still the longest Formula 1 track on the Grand Prix schedule.
Drivers enjoy tackling Spa-Francorchamps fast corners and long straights, but the region's erratic weather can complicate the race.