Italian Grand Prix 2024 (Monza)
Date:
August 30, 2024 - September 1, 2024
City:
Monza, Italy (Monza)
Circuit:
Autodromo Nazionale Monza
Official Name:
FORMULA 1 GRAN PREMIO HEINEKEN D'ITALIA 2024
Located in the woods of Monza, Autodromo Nazionale Monza is near the city's historical sites and museums and Italy's former motorsport tracks. Casual dining, shopping, and walkable attractions can be found in Monza and the nearby city of Milan. The track offers its own F1 entertainment and displays to enjoy during race weekend without having to travel far.

Italian Grand Prix Race & Ticket Updates
Enter your email below to be notified when tickets go on sale and when time-limited deals become available.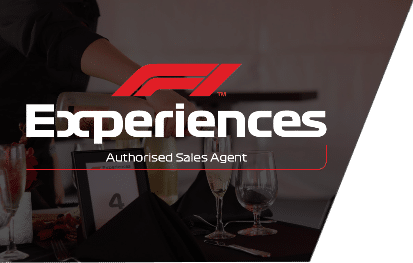 Italy – Monza Grand Prix Race Tickets
Official F1 Ticket Packages include exclusive benefits that you cannot get anywhere else! No matter which race you attend, F1 Experiences brings you the best tickets available, first-class hotels, and unprecedented access to team garages, the pit lane, drivers, and more!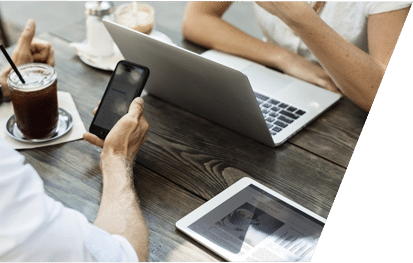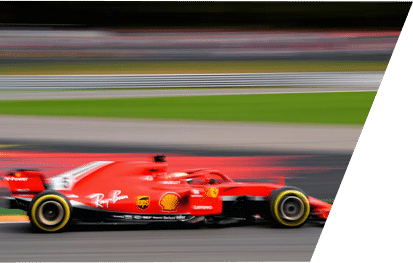 RACE SCHEDULE & INFO
Get all the info you need for race week in Italy – Monza! The race schedule, events, track activities, how to get to the track, what's allowed or prohibited at the track, and many more frequently asked questions.
Make your Italy (Monza) Grand Prix trip one to remember!
ABOUT THE Italian Grand Prix
Any reason to go to Italy is a good one, but there is no denying that the Italian Grand Prix is a big draw for tourism. The  racing event hits Italy's Monza MB and the Autodromo Nazionale Monza circuit. The Grand Prix weekend is sure to be a boisterous affair as up to 110,000 spectators anxiously wait to file into Autodromo Nazionale Monza for a thrilling race.
In 2018, after 53 laps, the United Kingdom's Lewis Hamilton took first place, beating out Kimi Raikkonen of Team Ferrari by just under 9 seconds. Daniel Ricciardo, Fernando Alonso, and Brendon Hartley all retired, with Hartley being knocked out before the first lap after a collision. Due to a technical infringement in his car, Romain Grosjean was ultimately disqualified after finishing in 6th place.
Autodromo Nazionale Monza will provide plenty of excitement for spectators, partially thanks to its first corner. As history has shown, this is where many first lap accidents occur, knocking out even the best drivers. The circuit has been a staple of the Italian Grand Prix since its first race in 1922. Over the years, the Road and Full Circuit variations have been alternated between, with the Road Circuit, the shorter of the two, prevailing since 1981.
While the race is bound to be filled with many memorable moments, time spent in Monza, the Italian city just northeast of Milan, comes with its own memories. Travelers will love exploring the city's history, which includes the Monza Cathedral; the city's original townhall, Arengario; the beautiful Roseto 'Niso Fumagalli; and the Santa Maria in Strada. The city is not short on ornate cathedrals that are simply breathtaking.
Of course, traveling to Italy comes with the promise of expertly crafted cuisine. Local chefs bring to life Italy's finest flavors at dozens of restaurants travelers will find in downtown Monza. When not engrossed in the Grand Prix festivities, spectators can grab a bite to eat at local restaurants like Il Moro, Ristorante Atmosfera, Da Bacco Osteria Gourmet, Uova & Farina, and Pizzeria La Fontana.
Over the past 10 years, Lewis Hamilton has taken half the victories in Monza —  will he take another 25 points at Italy this year?
VISITOR & TOURIST INFORMATION
AVERAGE RATES OF NEARBY HOTELS
Monza
3-star: 72EUR/night ($80USD)

4-star: 90EUR/night ($100USD)
Milan
3-star: 90EUR/night ($100USD)

4:star: 117EUR/night ($130USD)

5-star: 225EUR/night ($250USD)
AVERAGE TEMPERATURE DURING RACE WEEK
High of 24°C (76°F)

Low of 16°C (61°F)
CURRENCY
The currency used in Italy is the Euro (EUR). Here are some common conversions:
United States Dollar: 1EUR =  $1.10USD — $1USD = 0.91EUR

Canadian Dollar: 1EUR = $1.48CAD — $1CAD = 0.68EUR

British Pound: 1EUR

= £0.86

GBP —

£1GBP = 1.16EUR
LANGUAGES
The primary language spoken in Italy is Italian, but English is widely spoken in tourist areas.
ATTRACTIONS AND THINGS TO DO
Spectators attending the Italian Grand Prix will find plenty to do in Monza. Historical sites and museums are abundant and include:
Villa Reale

Ponte dei Leoni

Museo e Tesoro del Duomo di Monza

Giardini Reali
Grand Prix fans will appreciate being near:
The former home of the San Marino Grand Prix

Maranello, the home of Ferrari

Modena's former racing track
In Milan, more entertaining attractions await like the:
Galleria Vittorio Emanuele II

Leonardo 3: The World of Leonardo

San Maurizio and the Archaeology Museum

Navigli Lombardi
Largest Nearby Cities
Milan

22.5 km (13.9 mi) to Monza

38 min to drive

Venice

269.1 km (167.2 mi) to Monza

3 h drive
THE CIRCUIT
Circuit Name: Autodromo Nazionale Monza
Track Location: In the wooded outskirts of Monza
Distance from the Closest Airport: 43.5 km (27 mi) to Milan-Malpensa Airport
Distance from Downtown: 29.8 km (18.5 mi) to Downtown Milan
Year Opened: 1922
First Grand Prix: 1950
Autodromo Nazionale Monza is the third purpose-built racing circuit. Since its opening, every Italian Grand Prix, save for the 1980 race, has been hosted at the circuit. The Monza track is made of three tracks, including the larger Grand Prix track, a Junior track, and a high-speed oval track. Monza's circuit is known for three curves – Curva Grande, Curva di Lesmo, and the Variante Ascari.