Australian Grand Prix 2024
Date:
March 22, 2024 - March 24, 2024
City:
Melbourne, Australia
Circuit:
Melbourne Grand Prix Circuit
Official Name:
FORMULA 1 ROLEX AUSTRALIAN GRAND PRIX 2024
Currently hosted in Melbourne, the Australian Grand Prix is one of the faster tracks on the calendar, with Lewis Hamilton's 2018 pole lap set at an average of 235km/h.
The track is close to hotels, fine dining, and the beach and the track also hosts its own entertainment to keep spectators near the action. Spectators can also visit historic venues and join in on the lively local nightlife during race weekend.

Australian Grand Prix Race & Ticket Updates
Enter your email below to be notified when tickets go on sale and when time-limited deals become available.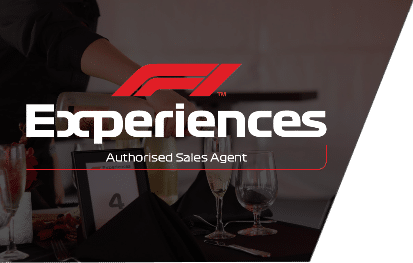 Australia Grand Prix Race Tickets
Official F1 Ticket Packages include exclusive benefits that you cannot get anywhere else! No matter which race you attend, F1 Experiences brings you the best tickets available, first-class hotels, and unprecedented access to team garages, the pit lane, drivers, and more!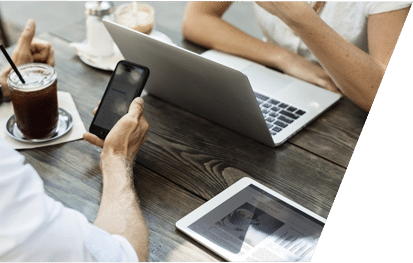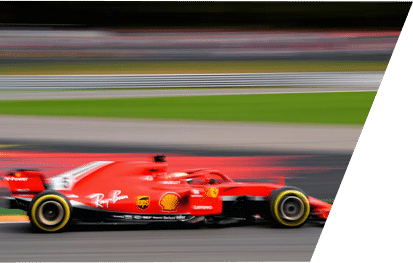 RACE SCHEDULE & INFO
Get all the info you need for race week in Australia! The race schedule, events, track activities, how to get to the track, what's allowed or prohibited at the track, and many more frequently asked questions.
Make your Australia Grand Prix trip one to remember!
ABOUT THE Australian Grand Prix
THE CIRCUIT
Track Location: Albert Park VIC near Albert Park Lake on the outskirts of central Melbourne
Distance from the Closest Airport: 23 km (14.2 mi)
Distance from Downtown: 5.6 km (3.4 mi)
Year Opened: 1953
First Grand Prix: 1996
Constructed in 1953, Albert Park Circuit was built from sections of road surrounding Albert Park Lake. Before the 1996 inaugural event, sections of the road were rebuilt to create a consistent and smooth circuit. It has one of the smoothest surfaces of a Formula 1 circuit.
Until 2007, Albert Park Circuit was one of a few tracks located near a body of water. When not in use for the Grand Prix, the track is driven on by locals. Turn 4 is turned into a car park access road between Turns 3 and 5 and the road between Turns 5 and 6 are blocked to public driving.
WHAT TO EXPECT THIS SEASON
The Australian Grand Prix will crowd the streets of Melbourne with Grand Prix enthusiasts. The race marks the earliest start to the F1 season since the 2015 race started on the same day at the same location. All things come full circle, and this year's Grand Prix is sure to kick off with a high-speed, adrenaline-fueled race at the Melbourne Grand Prix Circuit.
March is a busy month for Melbourne as the Grand Prix race sits right between the annual Moomba Festival and the beginning of the Australian Football League season. Though it may tire some cities out, the residents of Melbourne are geared up and anxious to get into race season with the inaugural Grand Prix.
The Australian Grand Prix Corporation CEO Andrew Westacott is hopeful for a large turnout at this year's race, stating the early announcement should give out-of-country travelers time to plan. "To announce the Formula 1 Australian Grand Prix  date more than eight months out from the event is fantastic news," Westacott said, "and we hope this will encourage overseas and interstate visitors to plan for a lengthy visit to Melbourne and Victoria."
There is no doubt that Melbourne is ready for race season, as it is every year. As Westacott confirms, the city is "proud of the four-day spectacle" that overtakes the city. Grand Prix fever will sweep through Melbourne, which it felt during the 2019 season with an estimated crowd of 295,000 attendees. Thanks to the earlier announcement, that number could easily be higher for the current race season. Melbourne definitely wouldn't mind a larger crowd to fill its circuit.
Australian driver Daniel Ricciardo, who raced for Aston Martin Red Bull Racing in 2019, is sure to have his mass of fans. He may have had several retires during the 2018 season, but that didn't keep him from scoring gold wins at China and Monaco.
VISITOR & TOURIST INFORMATION
AVERAGE RATES OF NEARBY HOTELS
3-star: AU$200/night ($132 USD)
4-star: AU$300/night ($198 USD)
5-star: AU$450/night ($297 USD)
AVERAGE TEMPERATURE DURING RACE WEEK
High of 24°C (76°F)

Low of 14°C (58°F)
CURRENCY
Australia uses the Australian Dollar (AUS). Here are some common conversions: 
United States Dollar: AU$1 = $0.66USD —  $1USD = AU$1.51

Euro: AU$1 = .61Euros — 1 Euro = AU$1.64

British Pound: AU$1

= £.51

GBP —

£1GBP = AU$1.95
ATTRACTIONS AND THINGS TO DO
Spectators will find plenty to do at the Melbourne Central Business District, including:
Chinatown

Queen Victoria Market
The Crown Entertainment Complex near Southbank features bars, restaurants, nightclubs, shops, and a casino floor. Spectators can admire the art at:
Federation Square

Docklands
Australia's natural side can be seen at:
Melbourne Zoo

Melbourne Aquarium

Werribee Open Range Zoo

Yarra Valley