Hungarian Grand Prix 2024
Date:
July 19, 2024 - July 21, 2024
City:
Budapest, Hungary
Circuit:
Hungaroring
Official Name:
FORMULA 1 MAGYAR NAGYDÍJ 2024
Not far from Budapest, the Hungarian Grand Prix is near to the region's history, museums, and family-friendly entertainment. At Hungaroring, the Formula One Grand Prix brings accessible on-site entertainment and dining. Convenient and complimentary transportation options allow spectators to enjoy the city and the Grand Prix all race weekend.
Hungarian Grand Prix Race & Ticket Updates
Enter your email below to be notified when tickets go on sale and when time-limited deals become available.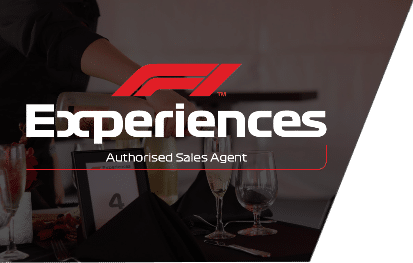 Hungary Grand Prix Race Tickets
Official F1 Ticket Packages include exclusive benefits that you cannot get anywhere else! No matter which race you attend, F1 Experiences brings you the best tickets available, first-class hotels, and unprecedented access to team garages, the pit lane, drivers, and more!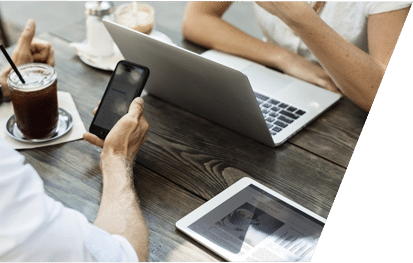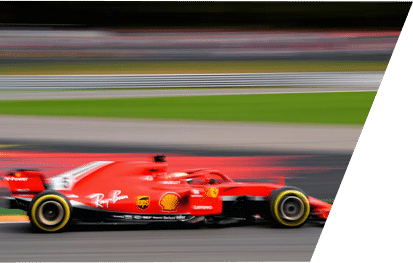 RACE SCHEDULE & INFO
Get all the info you need for race week in Hungary! The race schedule, events, track activities, how to get to the track, what's allowed or prohibited at the track, and many more frequently asked questions.
Make your Hungary Grand Prix trip one to remember!
ABOUT THE Hungarian Grand Prix
In 1986, Hungary expanded the horizons of the Formula 1 Grand Prix when it opened Hungaroring, a 4.381 km circuit that held the first Grand Prix behind the Iron Curtain of Europe. Sights had been set on the USSR, but the race ultimately landed at Mogyorod, Hungary and has been a staple of the season ever since. Since the 1986 race, there has not been an F1 Grand Prix season that hasn't featured the Mogyorod circuit.
The track has been a favorite of United Kingdom driver Lewis Hamilton, who's taken first place 6 times over the 11 years he's been racing. The 2018 race was especially kind to him as he finished first more than 17 seconds ahead of Sebastian Vettel of Germany. Over the course of the 70-lap race, there were only 3 retires, none of which having to do with collisions on the track. There was minor contact between Daniel Ricciardo and Valtteri Bottas, but both finished in the top 5.
According to Max Verstappen, Hungaroring is a "very difficult to master" circuit due to its complicated start at Turn 1. "It begins with very hard braking into Turn 1 before an off camber Turn 2 which tries to push you off from the inside," Verstappen explained leading into the 2018 race. Hungaroring is all about precision and awareness, especially due to Turn 4, which the Dutch driver described as "blind."
As for the spectators that oversee the excitement of the August 4, 2019 race, Mogyorod is a great place to celebrate the spectacle. With a population of just under 6,000 people, the Hungarian village is not big by any standards, but that doesn't stop it from bringing the excitement for the 2019 race weekend.
Even when it's not about the race, spectators can enjoy some of the nearby sites and attractions that the Hungarian village has to offer. There are plenty of parks to enjoy the tempered weather and the vibrant beauty of Mogyorod along with a 5.5-hectare farm and petting zoo that's sure to delight animal lovers. Medveotthon doubles as a bear farm and also features wolves, reindeer, and raccoons, all of which have grown accustomed to the presence of people over the years.
Just outside of Mogyorod is a metropolis filled with lodging, restaurants, and attractions, like the Chocolate Museum, Pirate Cave, and the exciting Capital Circus of Budapest. Access to Budapest comes easy thanks to a local train that takes spectators on an hour-long ride through the beauty of Hungary. With access to the train and plenty of public transportation in Budapest, there is little reason to have to rent a car to enjoy oneself during the  Hungarian Grand Prix.
VISITOR & TOURIST INFORMATION
AVERAGE RATES OF NEARBY HOTELS
3-star: 30,097HUF ($100USD)

4-star: 37,621HUF ($125USD)

5-star: 60,195HUF ($200USD)
AVERAGE TEMPERATURE DURING RACE WEEK
High of 28°C (82°F)

Low of 17°C (63°F)
CURRENCY
Hungary uses the Hungarian forint as currency. Here are some common conversions:
United States Dollar: 1HUF =  $.003USD — $1USD = 300HUF

Euro: 1HUF = .003EUR — 1EUR = 335HUF

British Pound: 1HUF

= £.002

GBP —

£1GBP = 388HUF
LANGUAGES
The primary language spoken in Hungary is Hungarian, but English is also widely spoken in tourist areas & establishments.
ATTRACTIONS AND THINGS TO DO
Close to the heart of Budapest, the Hungarian Grand Prix puts spectators near the city's history, such as:
The Lukacs Thermal Baths

The Royal Palace

Heroes Square

Szepmuveszeti Museum
For entertainment, spectators can turn to:
Pirate Cave

Capital Circus of Budapest

Lazar Equestrian Park

Aquarena

Bear Farm
There are plenty of dining options near Hungaroring, but spectators will want to leave room for the Chocolate Museum. 
Largest Nearby Cities
Budapest

21 km (13 mi) to Mogyorod

26 min to drive

Debrecen

213 km (132 mi) to Mogyorod

1 h 58 min drive

Miskolc

166 km (103 mi) to Mogyorod

1 h 33 min drive
THE CIRCUIT
Circuit Name: Hungaroring
Track Location: Near the M3 and M31 motorways, between Mogyorod and Kerepes
Distance from the Closest Airport: 15.9 km (9.9 mi) to Budapest Airport
Distance from Downtown: 21 km (13 mi) to Downtown Budapest
Year Opened: 1986
First Grand Prix: 1986
The design of Hungaroring is comparable to karting circuits and the lack of straights leave drivers relying on downforce over horsepower. It's bowl-like layout opens up the views, specifically from the grandstands at the main straight.
Originally intended to be a street circuit, Hungaroring was instead constructed to be near major highways.