Formula 1's 2022 Hungarian Grand Prix Review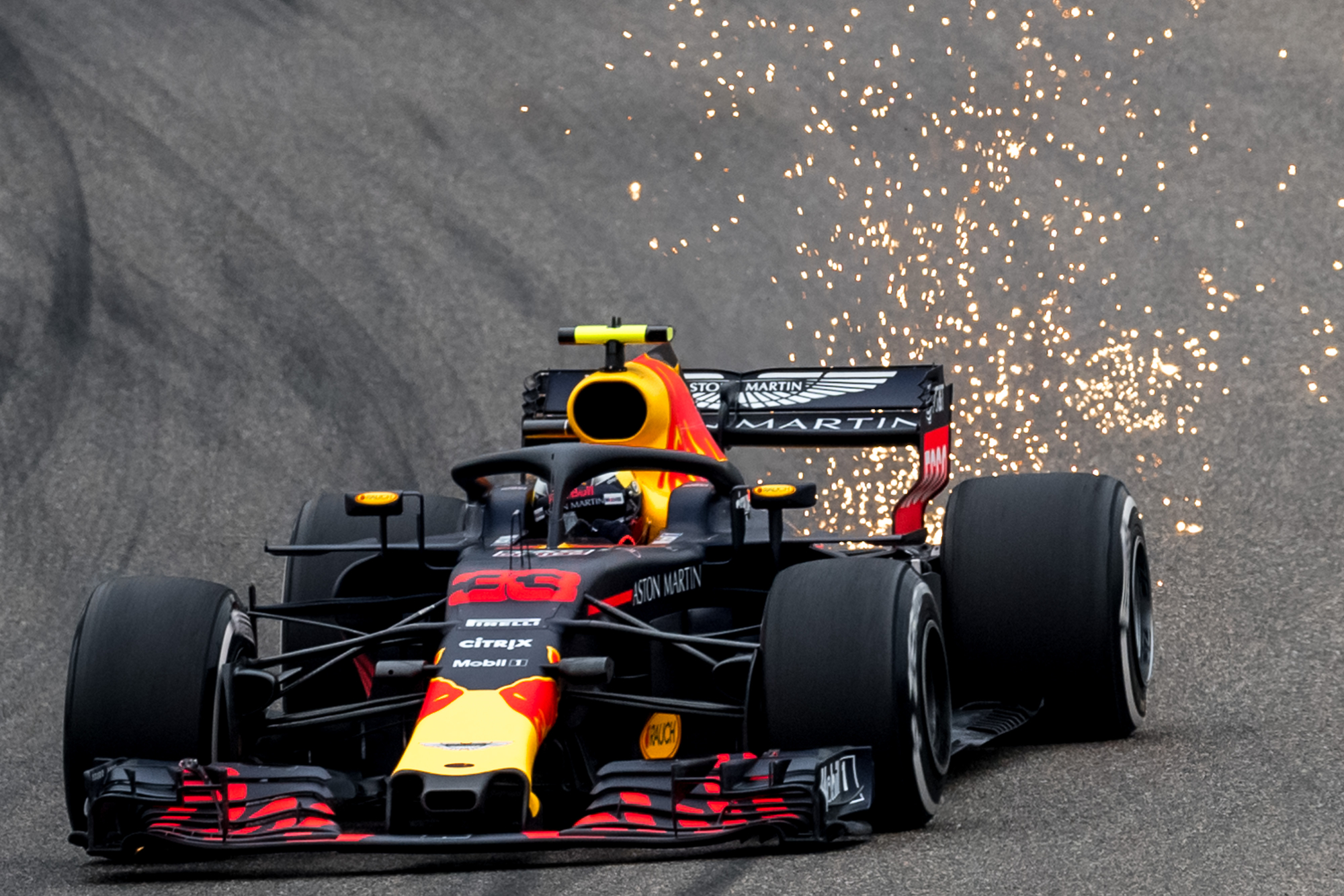 Ferrari came to the Hungaroring with one mission: to win the Hungarian Grand Prix and keep Charles Leclerc in the hunt for the driver's championship. On the other hand, Red Bull and Max Verstappen intended to keep extending their ever-growing lead in both championship races.
Mercedes, who started the season on the wrong foot, has returned to fighting form and have decided to throw their hat into the mix at the front of the leader hungry for podiums and their first win of the season. Hungary had all the right ingredients for a stellar grand Prix and fans would not be disappointed by the time the chequered flag was waving.
QUALIFYING
Qualifying for the Hungarian Grand Prix could not have gone any better for Ferrari led by Carlos Sainz Jr who seemed to be in complete control of his car. In fact, both Ferrari has seemed destined to qualify 1-2 heading into Sunday's race especially with Verstappen's Red Bull struggling with an electronic glitch. Verstappen could not complete Q3 landing him in P10.
Ferrari's joy was cut short by Mercedes and George Russel who on his very last lap of qualifying snatched away pole position by the narrowest of margins. It was the first pole position for Russel in his F1 career and his first with Mercedes.
Mercedes, despite their woes, have proven to be one of the most consistent teams on the track. Lando Norris also turned heads qualifying in P4 with an improving McLaren week to week. The final grid was set for Sunday and fans could not wait for the Hungarian Prix to start.
RACE DAY
Dark clouds hung over the Hungaroring bringing about the chance of rainfall at any point during the Hungarian Grand Prix. The French Grand Prix was a scorcher with temperatures nearing forty degrees and contrarily the Hungarian Gp saw temperatures hovering around eighteen degrees with on-track temperatures of twenty-seven degrees. The low temperatures would play a significant role in the race due to tire selections and tire wear.
The formation lap ended with Russell leading the pack onto the grid to await the red lights that went off to begin the race officially. Russel kept his lead but had Sainz's Ferrari filling his mirrors hungry to overtake the Brit. Williams' Alexander Albon damaged his front wing littering the track with debris forcing a Virtual Safety Car to be used. Russel replicated his performance from France pulling away from Sainz once the race restarted.
Verstappen, who started in P10 was already making quick gains early in the race slowing and patiently crawling up the rankings going from P10 to P6 in seven laps. Russel who elected to use soft tires pitted on L18 giving up his lead to Sainz who sported medium tires of his Ferrari. Medium tires should have given Ferrari another eight to ten laps to extend their lead and shockingly they elected to pit on L18. Sainz not only had to pit early it was also a slow stop costing track position and landing him in P6.
Ferrari's Leclerc took over the lead only for three laps before having his first pit stop of the race and upon his return onto the track was right behind Russel. The two young drivers battled for multiple laps with Russel resisting his rival only to succumb to Leclerc on L36.
At this point, Ferrari and Leclerc looked poised to take over the race only to commit an incredibly questionable decision during Leclerc's second pit stop. Ferrari decided to continue the race on hard tires despite other drivers struggling with the compound the entire race.
The low track temperatures could not provide the heat necessary to elevate the tire temperatures, which meant less grip. Ferrari once again baffled everyone watching with their poor strategy.
Verstappen who benefitted from a great strategy from red Bull found himself in P2 by lap 48 and as the race continued it became clear there was no one on track to stop him from winning the race. Leclerc was wiped away from the podium pitting for a third time and Sainz could not generate enough pace to challenge the front runners.
Mercedes could not catch Verstappen and be certainly content with Hamilton in second place and Russel in third. Even with a late virtual safety car being called on Lap 68 and light rainfall could not stop Red Bull either. Verstappen displayed a masterclass of driving winning his eighth race of the season even if he spun out at one point.
Verstappen's championship lead has ballooned into an eighty-point lead over Leclerc. Mercedes duplicated last week's result with Hamilton and Russel continuing their podium streak giving their team precious points and confidence.
Ferrari on the other was furious with Sainz finishing in fourth and Leclerc in sixth. Sergio Perez and hi Red Bull had a mediocre race by their standards and finished in P5. Lando Norris and his McLaren had a steady race finishing in P7 and old man Alonso scored points once again for Alpine in P8. Alpine also added Esteban Ocon in P9 followed by Aston Martin's Sebastien Vettel in P10.
Many questions will have to be answered at Ferrari headquarters during the three-week summer break and frankly, no one will be shocked if some heads will roll. Red Bull could not be any happier with their position at midseason easily dominating and controlling their destiny in the latter half of the season.
Mercedes is poised to become a thorn on Ferrari's side and who knows even Red Bull. The second half of the season restarts on August 28 at the Belgian Grand Prix. It will be interesting to see who has benefitted from the summer break and who has not.
2022 HUNGARIAN GRAND PRIX FINAL STANDINGS
| | | | | |
| --- | --- | --- | --- | --- |
| RANK | DRIVER | COUNTRY | TEAM | FASTEST LAP |
| 1 | MAX VERSTAPPEN | NETHERLANDS | RED BULL | |
| 2 | LEWIS HAMILTON | BRITAIN | MERCEDES | 1:21.386 |
| 3 | GEORGE RUSSEL | BRITAIN | MERCEDES | |
| 4 | CARLOS SAINZ JR | SPAIN | FERRARI | |
| 5 | SERGIO PEREZ | MEXICO | RED BULL | |
| 6 | CHARLES LECLERC | MONACO | FERRARI | |
| 7 | LANDO NORRIS | BRITAIN | MCLAREN | |
| 8 | FERNANDO ALONSO | SPAIN | ALPINE | |
| 9 | ESTEBAN OCON | FRANCE | ALPINE | |
| 10 | SEBASTIEN VETTEL | GERMANY | ASTON MARTIN | |
| 11 | LANCE STROLL | CANADA | ASTON MARTIN | |
| 12 | PIERRE GASLY | FRANCE | ALPHA TAURI | |
| 13 | ZHOU GUANYU | CHINA | ALFA ROMEO | |
| 14 | MICK SCHUMACHER | GERMANY | HAAS | |
| 15 | DANIEL RICCIARDO | AUSTRALIA | MCLAREN | |
| 16 | KEVIN MAGNUSSEN | DENMARK | HAAS | |
| 17 | ALEXANDER ALBON | THAILAND | WILLIAMS | |
| 18 | NICHOLAS LATIFFI | CANADA | WILLIAMS | |
| 19 | YUKI TSUNODA | JAPAN | ALPHA TAURI | |
| RETIRED | VALTERRI BOTTAS-LAP 65 | FINLAND | ALFA ROMEO | |