Brazilian Grand Prix 2024
Date:
November 1, 2024 - November 3, 2024
City:
Sao Paulo, Brazil
Circuit:
Autódromo José Carlos Pace
Official Name:
FORMULA 1 GRANDE PRÊMIO DO BRASIL 2024
Located in Brazil's largest city, São Paulo, the Brazilian Grand Prix offers spectators a mix of entertainment and sightseeing. Local tourist attractions are not far from the Autodromo Jose Carlos Pace to give visitors ways to fill their days. Nearby accommodations offer everything spectators need for race weekend.

Brazilian Grand Prix Race & Ticket Updates
Enter your email below to be notified when tickets go on sale and when time-limited deals become available.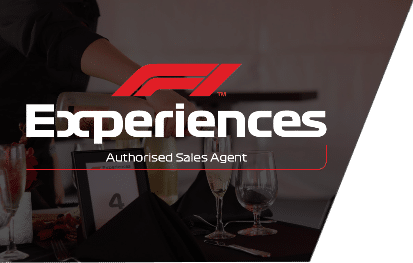 Brazil Grand Prix Race Tickets
Official F1 Ticket Packages include exclusive benefits that you cannot get anywhere else! No matter which race you attend, F1 Experiences brings you the best tickets available, first-class hotels, and unprecedented access to team garages, the pit lane, drivers, and more!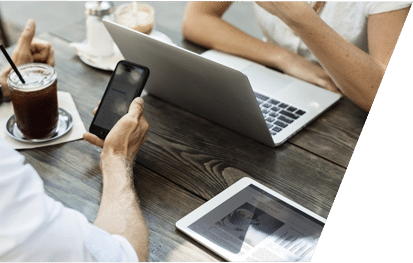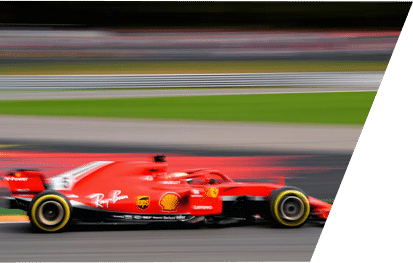 RACE SCHEDULE & INFO
Get all the info you need for race week in Brazil! The race schedule, events, track activities, how to get to the track, what's allowed or prohibited at the track, and many more frequently asked questions.
Make your Brazil Grand Prix trip one to remember!
ABOUT THE Brazilian Grand Prix
Surrounded by the beautiful sights and sounds of Brazil, Autodromo Jose Carlos Pace serves as the hub for the 2019 Brazilian Grand Prix. Brought into the mix in 1938 when construction started on the circuit, Autodromo Jose Carlos Pace, or Interlagos, has been the primary spot for the Brazilian race, occasionally swapping out for Autodromo Internacional Nelson Piquet, or Jacarepaguá in Rio de Janeiro. Since 1990, the Grand Prix has been at home at Interlagos and has been favorable for the German and Great Britain teams. Since 2012, one of the two have stepped away with the victory, with 2018 going to Lewis Hamilton.
Known for having one of the largest pit-lanes in Formula one racing, Interlagos also has multiple points you'll want your seats to be in for a prime view. Grandstand A is one of the more popular spots, with a clear view of the cars speeding through the infield section before they zoom beneath spectators. Grandstand M is a better spot if you want to see the battle for first place as drivers try to overtake their competition at Senna S.
There are many reasons why Sao Paulo is the ideal city for the Brazilian Grand Prix beyond Autodromo Jose Carlos Pace. The city is a vibrant land that attracts travelers with its resort accommodations and booming nightlife in the heart of the city. Interlagos may be on the outskirts of Sao Paulo, located near the Represa de Guarapiranga, or Reservoir of Guarapiranga. In the heart of November, Sao Paulo experiences higher temperatures that make it more comfortable to walk around the stunning city or the emerald greenery of Ibirapuera Park cultural center.
Travelers in town for the 2019 Brazilian Grand Prix should have enough time to explore local attractions like the Museu de Arte (Museum of Art), the Museu de Arte Contemporanea (Contemporary Art Museum), and the Pacaembu Football Stadium, where Brazil's local football team takes to the field. For a glimpse into the history and culture of Sao Paulo, be sure to visit the Mosteiro de Sao Bento (Benedictine Monastery), Patio do Colegio, and the architectural wonder that is the Se Cathedral.
Formula One enthusiasts can even go on a sightseeing tour of racing locations, like the Interlagos kart track located next to the Autodromo Jose Carlos Pace track. During race weekend, step behind the wheel of a kart and race against your own opponents in a mini Grand Prix. Travelers can also visit the city's Morumbi cemetery and pay their respects to Ayrton Senna, Brazilian Formula One driver that died in the 1994 San Marino Grand Prix.
As the  Formula One drivers take to Interlagos, they'll have their eyes on the victory and the lap record, currently set by Lewis Hamilton at 1:07.281.
VISITOR & TOURIST INFORMATION
AVERAGE RATES OF NEARBY HOTELS
3-star: 308BRL/night ($60USD)

4-star: 514BRL/night ($100USD)

5-star: 308BRL/night ($125USD)
AVERAGE TEMPERATURE DURING RACE WEEK
High of 27°C (80°F)

Low of 18°C (65°F)
CURRENCY
Brazil uses the Brazilian Real as its currency. Here are some common conversions:
United States Dollar: 1BRL =  $0.19USD — $1USD = 5.14BRL

Euro: 1BRL = 0.18EUR — 1EUR = 5.54BRL

British Pound: 1BRL

= £0.17

GBP —

£1GBP = 6.05BRL
LANGUAGES
The primary language spoken in Brazil is Portuguese, but English is also widely spoken.
ATTRACTIONS AND THINGS TO DO
Spectators will find plenty to do around the circuit, including historical and natural sites like:
Ibirapuera Park

Ayrton Senna's Grave

Sao Paulo Cathedral
When not at the track, spectators can:
Shop at Rua 25 de Marco, Centro

Walk the Sao Paulo Municipal Market

Explore the Rio de Janeiro

Enjoy the beaches
Largest Nearby Cities
Rio de Janeiro

467 km  (290 mi) to São Paulo

6h  drive
THE CIRCUIT
Circuit Name: Autodromo Jose Carlos Pace
Track Location: Between Represa de Guarapiranga and the Jurubatuba River
Distance from the Closest Airport: 37.8 km (23.5 mi) to Sao Paulo International Airport
Distance from Downtown: 20.5 km (12.7 mi) to Downtown Sao Paulo
Year Opened: 1940
First Grand Prix: 1973
Autodromo Jose Carlos Pace was named after former Brazilian Former One driver, Carlos Pace, who died in a 1977 plane crash. The site of the circuit was originally intended for housing, but the 1929 stock market crash allowed the track to be built. It was based on the Roosevelt Field Raceway's 1937 layout.
Due to safety concerns, including a bumpy track and inadequate barriers, the circuit underwent alterations after the 1980 Brazilian Grand Prix.