Abu Dhabi Grand Prix 2024
Date:
December 6, 2024 - December 8, 2024
City:
Yas Island, Abu Dhabi
Circuit:
Yas Marina Circuit
Official Name:
FORMULA 1 ETIHAD AIRWAYS ABU DHABI GRAND PRIX 2024
The Abu Dhabi Grand Prix takes place on Yas Island, a self-contained tourist-destination. Spectators will find entertainment, attractions, and theme parks not far from the circuit. A short drive to Downtown Abu Dhabi brings spectators to dining, shopping, and the region's historic sites.

Abu Dhabi Grand Prix Race & Ticket Updates
Enter your email below to be notified when tickets go on sale and when time-limited deals become available.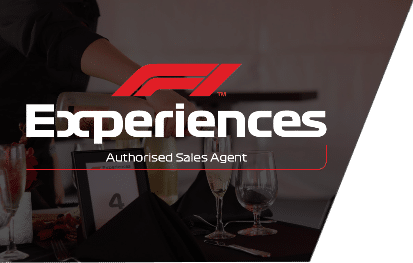 Abu Dhabi Grand Prix Race Tickets
Official F1 Ticket Packages include exclusive benefits that you cannot get anywhere else! No matter which race you attend, F1 Experiences brings you the best tickets available, first-class hotels, and unprecedented access to team garages, the pit lane, drivers, and more!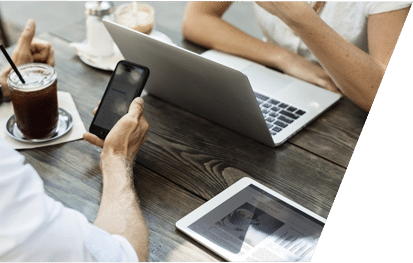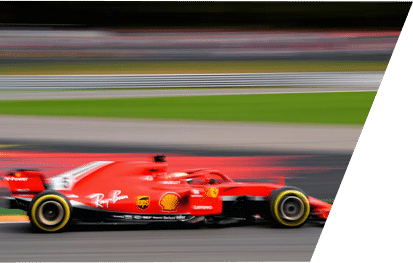 RACE SCHEDULE & INFO
Get all the info you need for race week in Abu Dhabi! The race schedule, events, track activities, how to get to the track, what's allowed or prohibited at the track, and many more frequently asked questions.
Make your Abu Dhabi Grand Prix trip one to remember!
ABOUT THE Abu Dhabi Grand Prix
Coming off the 10th anniversary of Yaas Marina Circuit and the Abu Dhabi Grand Prix, this years race is going to be a race to see who can keep Lewis Hamilton (Great Britain) or Sebastian Vettel (Germany) from scoring another victory in Yas Island.
The Abu Dhabi circuit received a mixed reaction during its inaugural race, prompting designer Hermann Tilke to consider making changes following the 2017 Grand Prix. Today, the track remains the same, providing Formula One drivers with 21 turns around a 5.554 km track. The lap record, held by Sebastian Vettel, stands at 1:40.279 and hasn't been touched since 2009, adding another layer to the challenges and goals at Yas Marina.
When Yas Marina first opened on Yas Island, there was little to the Grand Prix destination. After some building up, it's become a touristy spot that has plenty to entertain when spectators aren't engrossed in the Formula One race. Much of what was added to Yas Island was done so to accommodate racegoers, like Ferrari's indoor theme park, Ferrari World. High-speed roller coasters, Ferrari's take on teacups, carnival games, a Karting Academy, a gallery of Ferrari's finest, and the chance to watch a Ferrari GT go from design to testing are just a small selection of what Ferrari World has to offer. You can even get into the experience of being on the pit crew with the Tyre Change Experience.
Nightclubs, a golf course, and beaches provide an array of entertainment for older attendees and offer a place to let the adrenaline rush of the race subside. Accommodations in Yas Island are in no short supply thanks to the seven resort hotels, so there should be no issue finding lodging during the  Abu Dhabi Grand Prix. Some of the hotels even offer a trackside view. Even the marina provides a unique view of the race if you're hanging out in a boat cabin.
At Yas Marina Circuit, however, you'll want to find a spot in the West Grandstand for the best views of Turn 8, where most of the overtaking takes place. The Main Grandstand looks right over the start-finish line, where you'll be just feet away from the pyrotechnics that add an additional layer to the ceremony of the Grand Prix.
One look at Yas Island, which is not far from the Abu Dhabi International Airport, and it's clear that the intention is to create a self-contained location of entertainment, dining, and lodging. One highway cuts through the center and the rest fo the island is devoted to attracting visitors with attractions and activities, making it the ideal location for the Abu Dhabi Grand Prix.
VISITOR & TOURIST INFORMATION
AVERAGE RATES OF NEARBY HOTELS
3-star: ($200USD)

4-star: ($300USD)

5-star: ($400USD)
AVERAGE TEMPERATURE DURING RACE WEEK
High of 30°C (87°F)

Low of 21°C (69°F)
CURRENCY
The official currency of the United Arab Emirates is the UAE dirham (AED). Here are some common conversions:
United States Dollar: 1AED =  $0.27USD — $1USD = 3.67AED

Euro: = 1AED = 0.24EUR– 1EUR = 4.15AED

British Pound: 1AED

= £0.21

GBP —

£1GBP = 4.74AED
LANGUAGES
The primary language spoken in the United Arab Emirates is Arabic, however, English is widely spoken.
ATTRACTIONS AND THINGS TO DO
Near the United Arab Emirates' capital city, the Abu Dhabi Grand Prix is near to popular sites and historic landmarks. Some include:
Sheikh Zayed Grand Mosque Center

Emirates Palace

The Corniche

Qasr Al Waton

Heritage Village

Louvre Abu Dhabi
Spectators will find plenty of entertainment in and around Abu Dhabi with attractions like:
Warner Bros. World Abu Dhabi

Yas Waterworld Abu Dhabi

Emirates Park Zoo
Abu Dhabi also has plenty of shopping and dining at Marina Mall, Abu Dhabi Mall, and the Galleria Ai Maryah Island.
Largest Nearby Cities
Dubai

111.5 km (69.3 mi) to Abu Dhabi

1 h 2 min drive

Sharjah

139.6 km (86.7 mi) to Abu Dhabi

1 h 24 min drive
THE CIRCUIT
Circuit Name: Yas Marina Circuit
Track Location: On Yas Island, 30 minutes from Abu Dhabi
Distance from the Closest Airport: 5.6 km (3.5 mi) to Abu Dhabi International Airport
Distance from Downtown: 35.5 km (22.1 mi) to Downtown Abu Dhabi
Year Opened: 2009
First Grand Prix: 2009
Yas Marina Circuit was built as part of a plan to develop Yas Island into a tourist destination. Since its opening, hotels, theme parks, malls, and a nightlife has joined it on the island. The circuit became the second track in the Middle East, following the Bahrain International Circuit.
Plans after the 2017 Abu Dhabi Grand Prix were being considered to include more opportunities for overtaking. It also features a pit exit that forces drivers through a tunnel beneath the circuit.