Date:
April 5, 2024 - April 7, 2024
City:
Suzuka, Japan
Circuit:
Suzuka International Racing Course
Official Name:
FORMULA 1 PIRELLI JAPANESE GRAND PRIX 2024
Located on the outskirts of Suzuka, the Japanese Grand Prix puts spectators in range of popular dining and activities. The circuit is also in range of luxury hotels and affordable accommodations. The grand prix hosts its own weekend entertainment and concerts throughout the weekend.

Japanese Grand Prix Race & Ticket Updates
Enter your email below to be notified when tickets go on sale and when time-limited deals become available.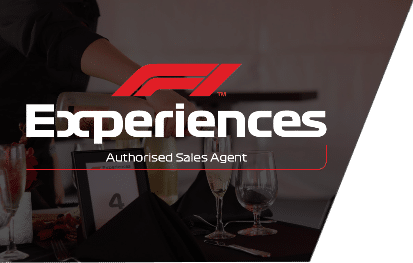 Japan Grand Prix Race Tickets
Official F1 Ticket Packages include exclusive benefits that you cannot get anywhere else! No matter which race you attend, F1 Experiences brings you the best tickets available, first-class hotels, and unprecedented access to team garages, the pit lane, drivers, and more!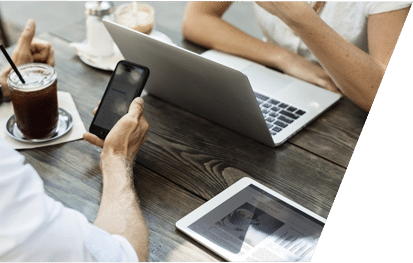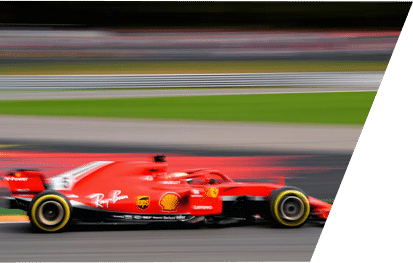 RACE SCHEDULE & INFO
Get all the info you need for race week in Japan! The race schedule, events, track activities, how to get to the track, what's allowed or prohibited at the track, and many more frequently asked questions.
Make your Japan Grand Prix trip one to remember!
ABOUT THE Japanese Grand Prix
Since 1962, the Suzuka International Racing Course, or the Suzuka Circuit, has been the on-again, off-again location of the Japanese Grand Prix, often sharing the spotlight with the Fuji Speedway. Capable of being used in five different configurations, the Japanese Grand Prix has always used the track to its fullest potential. The result hasn't quite been the best for Japan's team of drivers as none have placed. In recent years, it's been a toss-up between Germany's Sebastian Vettel or Nico Rosberg and Great Britain's Lewis Hamilton.
Suzuka Circuit runs 5.807 km at 53 laps. Drivers manage the 18 turns over the course of the more than 307 km long Grand Prix race. After the All Japan Championship Road Race in November 1962, Turn 8 was named after Ernst Degner, a German driver that won the first Grand Prix race at Suzuki and later crashed at the road race. Since its inception in the Japanese Grand Prix, Suzuka has been a favorite among drivers and has been a gold mind of iconic Formula One moments and some of the most devastating crashes.
For attendees, it's all about Grandstands D and E that look out over the "S" Curves. This will put viewers in line to witness the downforce and commitment as drivers navigate the frequent curves. For a clear view of the circuit's best location for overtaking, attendees will want to sit in Grandstand I. It's here that so many of Suzuka's greatest moments happen, at the Hairpin between Turns 10 and 11.
There is much to do around Suzuka Circuit, which will help keep those anxious minds occupied until race day. Within walking distance, travelers can visit the Ino Shrine, walk the Aeon Mall Suzuka, and enjoy the serenity and beauty of Ishigakiike Park. Curious visitors that want to see even more of the local history and customs can drive out to the Senjuji and Koyasu Kannon-ji Temples or the Katsuhayashi Shrine. October is also a great time of year to hope on the Circuit Wheel, which provides an unimpeded view of Ise Bay and the circuit from 100m high.
To keep your trip all about the race, you'll want to check out the "Racing Theater" at Suzuka Circuit, which is brimming with driver memorabilia and attractions pertaining to the races that sped through the Japanese circuit. Racing uniforms, a replay of the best Formula One races on the Main Theater, and an assortment of skill-based activities and attractions test what visitors know about being behind the wheel of cars and motorcycles while providing insight into both.
Since it first opened, the Suzuka Circuit hasn't provided Japanese drivers with the opportunity to excel. Will one of the staple British or German drivers take the lead, or is this the year that Japan's team finally claims the victory?
VISITOR & TOURIST INFORMATION
AVERAGE RATES OF NEARBY HOTELS
3-star: 12,775JPY/night ($125USD)

4-star: 30,662JPY/night ($300USD)
AVERAGE TEMPERATURE DURING RACE WEEK
High of 22°C (72°F)

Low of 12°C (54°F)
CURRENCY
The common currency used in Japan is the Japanese Yen (JPY). Here are some common conversions:
United States Dollar: 1JPY =  $0.009USD — $1USD = 102JPY

Euro: 1JPY = 0.008EUR — 1EUR = 116JPY

British Pound: 1JPY

= £0.008

GBP —

£1GBP = 116JPY
LANGUAGES
The primary language spoken in Japan is Japanese, however English is widely spoken.
ATTRACTIONS AND THINGS TO DO
Spectators will find plenty to do near the Suzuka International Racing Course, including:
Visit Ino Shrine

Shop at Aeon Mall Suzuka

Stop at the Suzuka Sports Garden

Walk through Ishigakiike Park
A selection of temples provide spectators with a look into the local religion while its history can be found in:
Shonojuku Museum

Kanbe Castle Ruin

Ise Katagami Museum

Ise Paper Museum
Largest Nearby Cities
Osaka

133 km (83 mi) to Suzuka

1 h 58 min drive

Tokyo

395 km (245 mi) to Suzuka

5 h 41 min drive
THE CIRCUIT
Circuit Name: Suzuka International Racing Course
Track Location: Near the coast of Ise Bay
Distance from the Closest Airport: 24.9 km (15.5 mi) to Chubu Centrair International Airport
Distance from Downtown: 7.7 km (4.8 mi) to Downtown Suzuka
Year Opened: 1962
First Grand Prix: 1987
The Suzuka International Racing Course was originally designed as a Honda test track. Its most unique feature is the figure eight that crosses at turns 9 and 15. The only other track with this layout is the Fiorano Circuit in Italy. 
The Degner curve is named for Ernst Degner, who crashed during the inaugural All Japan Championship Road Race in 1962.