Formula 1's 2022 Japanese Grand Prix Race Review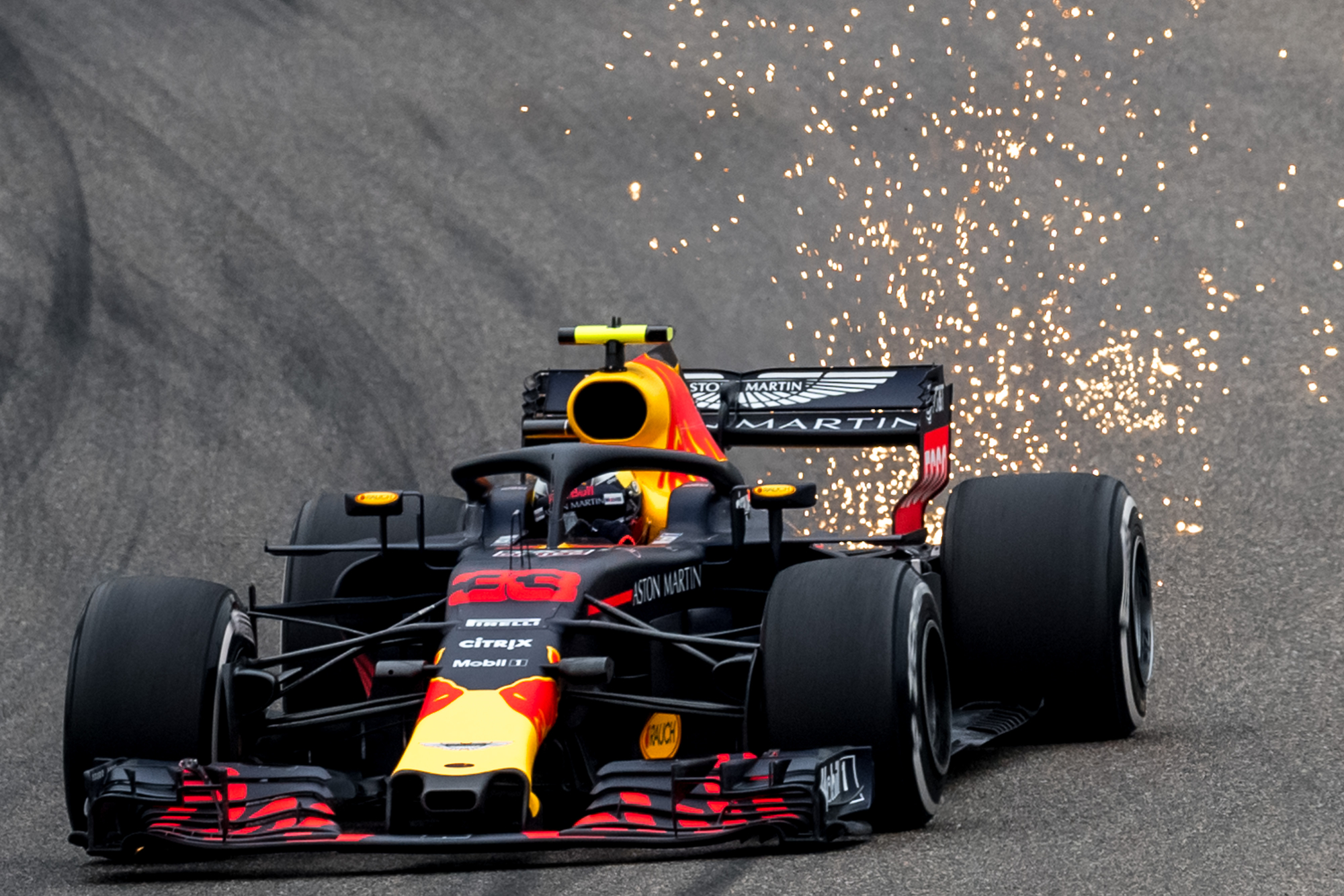 Max Verstappen Aims For A Win To Secure His Second Straight Championship
Yet another rain-soaked weekend awaited Formula 1 at the Japanese Grand Prix at the Suzuka International Raceway. All eyes were on Max Verstappen because all he needed to accomplish this weekend was a victory to clinch his second driver's consecutive championship.
Verstappen and his Red Bull would not have to worry about his rivals and the position they finished because mathematical they could not catch the dutchman if he could win. Ferrari who seemed poised to threaten Red Bull for the championship early on in the campaign has seen their threat fading away, but one thing is sure the team did not give up and Suzuka Leclerc would do all he could to prevent the championship from being won so easily.
QUALIFYING
Friday's practice runs had the drivers dealing with wet conditions on Saturday the weather turned for more favorable conditions for qualifying. The skies over Suzuka were overcast with clouds with no chance of rain which meant the starting grid could be determined cleanly. Max Verstappen made a clear statement that he was not only putting his car in pole position to win his first Japanese Grand Prix but also claim his second world driver's championship.
Verstappen claimed his first pole position in Japan and his 5th pole position of the season edging out the two Ferraris of Charles Leclerc in second place and Carlos Sainz Jr in third. There was some doubt if Verstappen would be allowed to keep his top spot on the grid due to a nearly disastrous incident with him and McLaren's Lando Norris.
Norris was running on a fast lap when he nearly collided with the Verstappen who had just come out of the pits traveling at a much slower speed. Luckily, Norris reacted in time to avoid what could have been an explosive incident. Verstappen visited the stewards and returned unscathed with no penalties being issued assuring the Dutch driver of his leadership position on the grid.
RACEDAY
The weather was not so forgiving on race day as the skies could not be seen covered by heavy clouds that poured rain onto Suzuka with signs of relenting. The 2022 Japanese Grand Prix would not be delayed, and drivers would have to hope their wet Pirellis would get the job done on this exciting circuit. The Japanese Grand Prix has provided multiple historic races which helped determine championships in years past and can it be Verstappen's turn to claim the title at Suzuka?
The rain-soaked fans at Suzuka eagerly awaited the red lights to go and as they light went dark the Japanese Gp roared to an action-packed start. Verstappen took off slow opening the door for Leclerc to get the jump on his rival Red Bull heading into turn one with the tip of the nose of his Ferrari in the lead. Unfortunately for Leclerc that is as close as he would get to overtaking Verstappen, because Verstappen powered through the turn on the outside retaining his lead position.
Behind this battle where visibility was nearly zero for the other drivers caught in each other back wash had Aston Martin's Sebastien Vettel spinning out after sharing some contact with Alpine's Fernando Alonso. Both would return on the track, but Ferrari's Sainz start of the race would not be so fortunate when the Spaniard lost control of his car crashing into the barriers forcing a red flag to be waved stopping the race.
Williams' Alexander Albon was put out of the race which was caused by a failed engine that could not survive the first lap. Pierre Gasly counted his lucky stars after he nearly crashed into a safety track working on the track. Gasly had picked up dangerous debris limiting his already reduced visibility even further.
For many fans and drivers, this was a reminder of the horrific incident that involved Jules Bianchi who crashed into a crane tow truck working on another crashed F1 car. Bianchi lost his life and fortunately at this years, Japanese GP Gasly was able to not only survive but complete the race.
The rain came down even harder forcing the F1 officials to delay the race until the weather was more agreeable. The rain slowed and the race resumed on a flying lap and no changes occurred at the front of the pack. Lap counts no longer matter and the race was given forty minutes for the chequered flag to get waved. Verstappen even after his first pit stop held a comfortable lead that would only grow with every passing lap.
Leclerc kept sliding back into a battle with Red Bull's Sergio Perez offering a fantastic battle that ended with the stewards getting involved. Leclerc who managed to hold off Perez on the final lap of the race made a drastic error cutting the corner of the final chicane while fighting Perez. Leclerc kept his lead to the finish line, but F1 Stewards deemed that Leclerc gained an advantage when he cut the corner giving him a five-second penalty.
The penalty resulted in Perez getting bumped up to the second place and Leclerc to third. Red Bull could not only celebrate their fifth 1-2 finish off the season but also Verstappen's second straight championship. Verstappen had an incredible GP leaving no doubt that he would win this race.
Verstappen is the 2022 Driver's World Champion and now can easily be considered to be one of Formula 1's greatest drivers. He joins an elite group of two-time champions such as Alberto Ascari, Graham Hill, Jim Clark, Emerson Fittipaldi, Mika Hakkinen, and Fernando Alonso.
There is no doubt that Verstappen is already a contender for his third title in 2023. The job is not done for Red Bull who still needs points to clinch the constructor's title which is almost a foregone conclusion at this point. There are grumblings about the cost cap violations that the FIA has been investigating and refusing to release the results may involve Red Bull which may face serious penalties which may include forfeiting their championship season. Fans will have to wait but at the moment there is only one champion and Max Verstappen can hold his head up high and proud after such a stellar season.
REST OF THE PACK
The battle for fourth place was a spectacle between Alpine's Esteban Ocon who fended off every attempt from Mercedes Lewis Hamilton. Ocon claimed fourth place followed by Hamilton who had won five times at Suzuka in fifth.
Vettel who won four times in Suzuka was given the driver of the day title for his robust performance after spinning out at the start of the race to finish in sixth. Another veteran followed the Astron Martin with Fernando Alonso and his Alpine in 7th place with a photo finish with Vettel. George Russel and his Mercedes finished in8th followed by a rare solid race from Williams' Nicholas Latiffi in 9th scoring his first points of the season. Rounding off the points winners was McLaren's Lando Norris in tenth.
Formula 1 will be leaving the Asian leg of the tour heading to North America and for the United States Grand Prix at the Circuit of the Americas in Austin Texas. Despite the driver's championship already being settled, Red Bull will want to further secure their chance at winning the constructor's title. Ferrari will be battling for pride and has Leclerc battling Perez for second place in the driver's standings. Perez leads his Ferrari counterpart by a single point.
2022 JAPANESE GRAND PRIX FINAL STANDINGS
| | | | | |
| --- | --- | --- | --- | --- |
| RANK | DRIVER | COUNTRY | TEAM | FASTEST LAP |
| 1 | MAX VERSTAPPEN | NETHERLANDS | RED BULL | |
| 2 | SERGIO PEREZ | MEXICO | RED BULL | |
| 3 | CHARLES LECLERC | MONACO | FERRARI | |
| 4 | ESTEBAN OCON | FRANCE | ALPINE | |
| 5 | LEWIS HAMILTON | BRITAIN | MERCEDES | |
| 6 | SEBASTIEN VETTEL | GERMANY | ASTON MARTIN | |
| 7 | FERNANDO ALONSO | SPAIN | ALPINE | |
| 8 | GEORGE RUSSEL | BRITAIN | MERCEDES | |
| 9 | NICHOLAS LATIFFI | CANADA | WILLIAMS | |
| 10 | LANDO NORRIS | BRITAIN | MCLAREN | |
| 11 | DANIEL RICCIARDO | AUSTRALIA | MCLAREN | |
| 12 | LANCE STROLL | CANADA | ASTON MARTIN | |
| 13 | YUKI TSUNODA | JAPAN | ALPHA TAURI | |
| 14 | KEVIN MAGNUSSEN | DENMARK | HAAS | |
| 15 | VALTERRI BOTTAS | FINLAND | ALFA ROMEO | |
| 16 | ZHOU GUANYU | CHINA | ALFA ROMEO | 1:44.411 |
| 17 | MICK SCHUMACHER | GERMANY | HAAS | |
| 18 | PIERRE GASLY | FRANCE | ALPHA TAURI | |
| RETIRED | CARLOS SAINZ JR-LAP 0 | SPAIN | FERRARI | |
| RETIRED | ALEXANDER ALBON-LAP 0 | THAILAND | WILLIAMS | |