Date:
June 7, 2024 - June 9, 2024
City:
Montreal, Canada
Circuit:
Circuit Gilles Villeneuve
Official Name:
FORMULA 1 GRAND PRIX DU CANADA 2024
After the first Canadian Grand Prix was run in Montreal in 1978, the city has become a popular destination for Formula 1 fans. Travelers will find a mix of nature and historic cities around Canada. In Montreal, cobblestone roads and buildings from the city's long history sit just blocks away from the citycenter of shops and restaurants offering cuisine from around the world. During the Grand Prix, Montreal comes to life with closed-off streets lined with Formula 1 experiences, booths, parties, and race weekend festivities. 

Canadian Grand Prix Race & Ticket Updates
Enter your email below to be notified when tickets go on sale and when time-limited deals become available.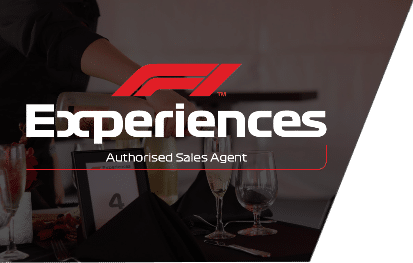 Canada Grand Prix Race Tickets
Official F1 Ticket Packages include exclusive benefits that you cannot get anywhere else! No matter which race you attend, F1 Experiences brings you the best tickets available, first-class hotels, and unprecedented access to team garages, the pit lane, drivers, and more!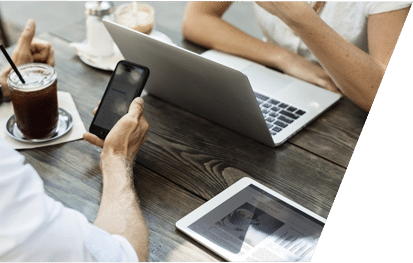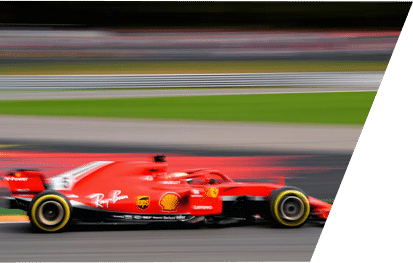 RACE SCHEDULE & INFO
Get all the info you need for race week in Canada! The race schedule, events, track activities, how to get to the track, what's allowed or prohibited at the track, and many more frequently asked questions.
Make your Canada Grand Prix trip one to remember!
ABOUT THE Canadian Grand Prix
North America's Sin City of the North is home to one of the most anticipated Grand Prix races of the season. Montreal, on top of being a beautiful and historic city with a party atmosphere unlike any other, is home to the Circuit Gilles-Villeneuve. Named for Canada's famed driver, the circuit has undergone several renovations over the years to eventually land on the design that drivers love to tackle today – one filled with slow and rapid corners and a long straightaway that changes the race every lap. Circuit Gilles-Villeneuve is one of the few Grand Prix tracks that allows overtaking, which creates a non-stop thrillride for drivers and spectators.
Up to 100,000 high-energy fans will be cheering on the Canadian Grand Prix on and anxiously watching as drivers tackle the 14 turns and dominate every 4.361 km leg of the race. Though the 2018 Canadian Grand Prix concluded without the crashes and collisions that spectators go crazy for, the opportunities offered by the circuit kept them at the edge of their seats as Germany's Sebastian Vettel took the gold, with Valtteri Bottas close behind.
The Canadian Grand Prix is consistently an attention-grabber.  The streets of Montreal fill up with Formula 1 booths, driver meet-and-greets, food and merchandise vendors, and so much entertainment that it's easy to forget that the Grand Prix is main show.
Montreal earned its nickname "Sin City of the North" by mimicking much of what makes Las Vegas such a hot destination. In the days leading up to the race and the evening after, the city's party scene is unmatched. Montreal is known for its nightlife and hosts a selection of clubs that spectators will surely be spending their nights at during race weekend.
The entire city turns into a playground for Formula 1 fans, but that doesn't mean there's no escape from the party for some more subdued sightseeing. Montreal is a historic city with plenty of stories to tell. Leave the city center for a little bit and you'll find locations like the Notre-Dame Basilica. The ornate church is one of the most sought-after tourist attractions that you'll need to see during your stay.
The Montreal Grand Prix party is sure to spill over into Old Port, but Montreal Botanical Garden, Saint Joseph's Oratory, and Montreal Olympic Stadium offer opportunities to step away from the Formula 1 scene and see a different side of the City of Saints. You can even enjoy a quaint walk through Old Montreal, which retains much of the city's history, partially by removing vehicle access in certain parts. The old city shines through with cobblestone streets and incredible architecture. Getting around the city is easy thanks to public transportation, so you're never far from something new and exciting.
VISITOR & TOURIST INFORMATION
AVERAGE RATES OF NEARBY HOTELS
3-star: $465CAD/night ($350 USD) 

4-star: $660CAD//night ($500 USD)

5-star: $863CAD/night ($650 USD)
AVERAGE TEMPERATURE DURING RACE WEEK
High of 24°C (75°F)

Low of 13°C (56°F)
CURRENCY
All of Canada uses the Canadian Dollar (CAD). Here are some common conversions:
United States Dollar: $1CAD =  $0.75USD — $1USD = $1.30CAD

Euro: $1CAD = .68EUR — 1EUR = $1.46CAD

British Pound:

$1CAD = £0.58

GBP —

£1GBP = $1.72CAD
LANGUAGES
The primary languages spoken in Montreal are English and French.
ATTRACTIONS AND THINGS TO DO
During race week, visitors will have access to all of Montreal's most popular tourist attractions and experiences. Must-see sites include: 
Centre d'Histoire de Montréal

Pointe-a-Calliere Montreal Archaeology and History Complex

Montreal Science Centre
Nature-lovers can find their entertainment on the outskirts of the city and enjoy walking trails and kayaking at:
Iles-de-Boucherville National Park

Ecomuseum Zoo

Biodome

Montreal Botanical Gardens
Throughout Montreal there will be free events dedicated to race weekend, including:
Formula Peel Street Event

Crescent Street Grand Prix Festival

Grand Prix Little Italy
THE CIRCUIT
Circuit Name: Circuit Gilles Villeneuve
Track Location: Parc Jean-Drapeau, on Notres Dame Island in the St. Lawrence seaway
Distance from the Closest Airport: 23.2 km (14.4 mi) to Montreal-Pierre Elliott Trudeau International Airport
Distance from Downtown: 5.7 km (3.5 mi) to Downtown Montreal
Year Opened: 1978
First Grand Prix: 1978
Circuit Gilles Villeneuve hosted more than 40 Canadian Grand Prix. It was named after Gilles Villeneuve, former Formula 1 driver that passed away following an accident during a qualifying session at the 1982 Belgian Grand Prix. 
When there are no races present at the circuit, it is open to the public. Visitors can run the track, in-line skate, and set up driving experiences.