Date:
June 21, 2024 - June 23, 2024
City:
Catalunya, Spain
Circuit:
Circuit de Barcelona-Catalunya
Official Name:
FORMULA 1 GRAN PREMIO DE ESPAÑA 2024
Hosted in Barcelona, the Spanish Grand Prix is near beaches, cultural centers, and an abundance of tourist attractions. Circuit de Barcelona-Catalunya keeps spectators engaged with concerts, historic demonstrations, and family-friendly entertainment.
Spectators can partake in Grand Prix parties that run until morning and enjoy the city's many dining options.

Spanish Grand Prix Race & Ticket Updates
Enter your email below to be notified when tickets go on sale and when time-limited deals become available.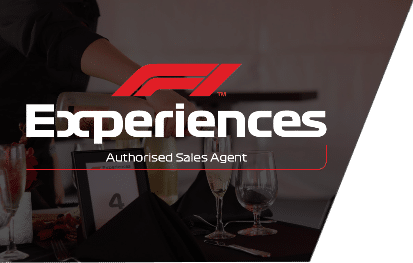 Spain Grand Prix Race Tickets
Official F1 Ticket Packages include exclusive benefits that you cannot get anywhere else! No matter which race you attend, F1 Experiences brings you the best tickets available, first-class hotels, and unprecedented access to team garages, the pit lane, drivers, and more!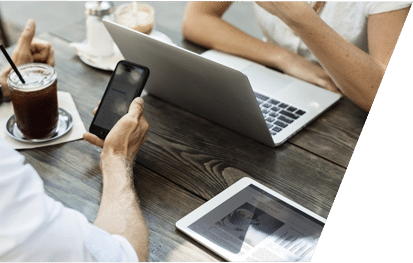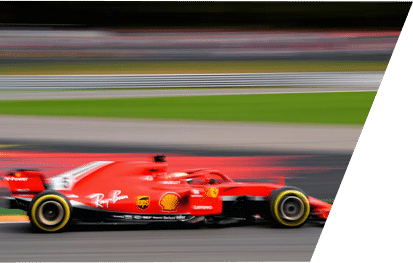 RACE SCHEDULE & INFO
Get all the info you need for race week in Spain! The race schedule, events, track activities, how to get to the track, what's allowed or prohibited at the track, and many more frequently asked questions.
Make your Spain Grand Prix trip one to remember!
ABOUT THE Spanish Grand Prix
The streets of Barcelona will erupt with Formula 1 excitement for a three-day race weekend that is sure to rival any of the boisterous events of years past. Circuit de Barcelona-Catalunya hosts the 2019 Spanish Grand Prix on Sunday, May 12 and challenges drivers with its 16 turns and 4.655 km length.
Since 1991, Barcelona has played host to the explosive excitement of the Spanish Grand Prix, a treat to spectators that love the thought of exploring the historical city. The circuit is located just outside of the city, creating a divide between the exploration spectators are sure to do until race day. The circuit sits within a picturesque setting with elevation for panoramic views of the stunning city.
Circuit de Barcelona-Catalunya hosts a mingling of fast and slow turns that offer a challenge to new and seasoned drivers. Spectators will be on the edge of their seats as they watch the skilled drivers take these difficult turns and will have their eyes peeled to the overtaking opportunities this circuit presents. Circuit de Barcelona-Catalunya has a capacity of over 140,000 spectators, which is evident with the roar of excitement at every heart-stopping moment that unfolds during the race.
The 2019 Spanish Grand Prix lasts for 66 laps, covering a distance of just over 307 km. Taking the 2018 victory was United Kingdom driver Lewis Hamilton, the season's favored driver. Hamilton earned 25 points and finished the race more than 20 seconds ahead of Valtteri Bottas. Having mastered the eclectic turns of Circuit de Barcelona-Catalunya, Hamilton may have an edge over the competition.
Beyond the circuit, in the days leading up to race day, attendees will enjoy exploring the incredible city and taking in the numerous sites it has to offer. In the heart of Formula 1 excitement, locations and attractions like the Sagrada Familia Church, Barceloneta Beach, the Magic Fountain show by Placa Espana, and las Rambla Streets and their living statues will draw the attention of the large crowd. The  Spanish Grand Prix is sure to be fueled by a lively atmosphere that lends to an environment seen nowhere else.
Other must-see locations for travelers to Barcelona for the 2019 Spanish Grand Prix include Camp Nou, a can't-miss spot for sport fans; Park Guell, which boasts an impeccable landscape design that fuses architecture and Mother Nature; and Museu Picasso, which houses prized works of art from famed artist, Pablo Picasso.
VISITOR & TOURIST INFORMATION
AVERAGE RATES OF NEARBY HOTELS
3-star: 135EUR/night ($150USD)

4-star: 180EUR/night ($200USD)

5-star: 270EUR/night ($300USD)
AVERAGE TEMPERATURE DURING RACE WEEK
High of 23°C (73°F)

Low of 16°C (60°F)
CURRENCY
Barcelona uses the Euro (EUR). Here are some common conversions:
United States Dollar: 1EUR =  $1.10USD — $1USD = 0.91EUR

Canadian Dollar: 1EUR = $1.48CAD — $1CAD = 0.68EUR

British Pound: 1EUR

= £0.86

GBP —

£1GBP = 1.16EUR
LANGUAGES
The primary languages spoken in Barcelona are Catalan and Castilian Spanish, but English is also widely spoken in tourist areas.
ATTRACTIONS AND THINGS TO DO
With the Grand Prix in Barcelona, spectators will get to enjoy:
Beaches

The Gothic Quarter

Barcelona Aquarium

The Barcelona Zoo

A Flamenco show
History can be found all over Barcelona, such as in:
The FC Barcelona Museum

Casa Mila

Picasso Museum

Museum of the History of Barcelona
Spectators can also fit in a day of adventure at Montjuic Mountain and Montjuic Castle.
Largest Nearby Cities
Montserrat

63 km (39 mi) to Barcelona

1 h 12 min drive

Tarragona

99 km (61 mi) to Barcelona

1 h 24 min drive

Valencia

301 km (187 mi) to Barcelona

3 h 43 min drive
THE CIRCUIT
Circuit Name: Circuit de Barcelona-Catalunya
Track Location: Montmelo, north of the Circuito de motocross Martorelles
Distance from the Closest Airport: 33.4 km (20.8 mi) to Josep Tarradellas Barcelona-El Prat Airport
Distance from Downtown: 28 km (17.4 mi) to Downtown Barcelona
Year Opened: 1991
First Grand Prix: 1991
The first race run at the Circuit de Barcelona-Catalunya was the 1991 Spanish Touring Car Championship. Formula 1's first Grand Prix ended in a neck-to-neck finish between Nigel Mansell and Ayrton Senna. The circuit has hosted every Grand Prix since 1991 and is known for being used as a testing site by F1 drivers.