Italy's Formula 1 History of Race Tracks, Teams, and Drivers Part 2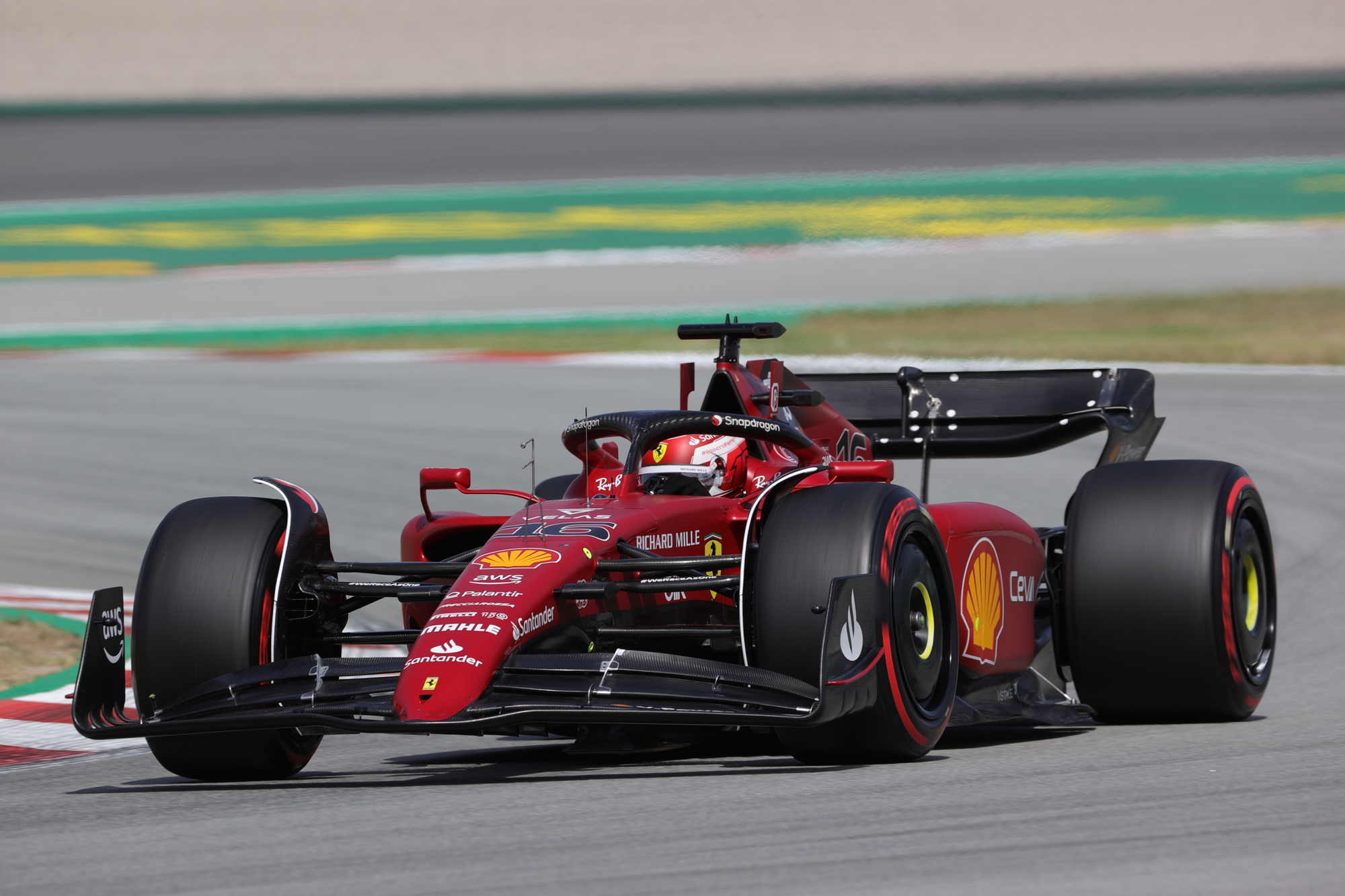 TABLE OF CONTENTS
SAN MARINO GRAND PRIX BECOMES THE EMILIA ROMAGNA GRAND PRIX
The Grand Prix of Italy may be held in Monza but that does not mean it is the only race held in Italy. Since the 1980's Italy has also hosted F1 races in Imola under the guise of being in the city-state of San Marino. Today without any worry of the rule allowing only one Grand Prix to be held in a single country is gone and Italy's second Grand Prix is called the Emilia Romagna Grand Prix.
Emilia Romagna is the name of the province and the race takes place in Imola at the Autodromo Internazionale Enzo e Dino Ferrari. Italy loves Formula 1 and has produced numerous teams and drivers since the very beginning of Formula 1.
In this review, we will look at some more of the tracks, teams, and drivers that we did not cover in our review of the Italian GP in Monza. If you're interested in learning more about Ferrari or drivers like Alberto Ascari please click here. Now let's take a look at what else Italy has offered Formula 1 fans throughout history.
TRACKS
AUTODROMO INTERNAZIONALE ENZO E DINO FERRARI
The Autodromo which can be found in the beautiful province of Emilia Romagna in the northeast of Italy has been used in Formula 1 since 1980. The track first made an appearance as a substitute for the Monza circuit which was undergoing renovations in 1980.
FERRARI'S HOMEBASE
The following year the Autodromo Internazionale Dino Ferrari became the home of the San Marino Grand Prix. Enzo Ferrari was added to the name of the track after his death, joining his son with the honor. The circuit is considered the home track for Ferrari and you can expect to find seas of red and passion when watching the race in person.
For twenty-five years, the GP stayed on the F1 schedule from 1981 until 2006 when it was denied re-entry. With the advent of Covid-19 in 2020, there was a need for more European tracks to be scheduled, and the Autodromo was reinstated under the name of Emilia Romagna Grand Prix.
The race was entertaining enough for fans and drivers that Formula 1 brought the race back to 2021 and is now scheduled for the weekend of April 22-24,2022. The Emilia Romagna GP is replacing the Chinese GP until further notice.
INSIDE THE NUMBERS
The track is one of the rare circuits that runs counterclockwise that runs over 4.909km of racetrack including nineteen turns. Drivers will need to complete sixty-three laps to achieve the race distance of 309.049km.
The circuit has had four changes throughout its tenure in Formula 1 providing different drivers with the fastest laps in their respective eras. Listed below are the fastest times for each configuration of the Autodromo Internazionale Dine e Enzo Ferrari.
| | | | |
| --- | --- | --- | --- |
| CIRCUIT ERA | DRIVER-YEAR | TEAM | TIME |
| 1980 | ALAN JONES-1980 | WILLIAMS | 1:36.089 |
| 1981-1994 | DAMON HILL-1994 | WILLIAMS | 1:24.335 |
| 1995-2006 | MICHAEL SCHUMACHER-2004 | FERRARI | 1:20.411 |
| 2020- | LEWIS HAMILTON-2020 | MERCEDES | 1:15.484 |
The original circuit that was used for non-championship events in the sixties had twelve turns and by the time the circuit was used for official races starting in 1980, the turn count increased to twenty. From 1981 to 2006 drivers had to maneuver through 22 turns before being reduced to the nineteen turns we now have.
SAFETY FIRST
The infamous Tamburello corner which took the life of Ayrton Senna in 1994 was changed after that tragedy going from an all-out corner to a left-right chicane. In the same GP in 1994 another life was lost at the track when Roland Ratzenberger of Austria driving in a Simtek went airborne bouncing on the track losing control of the car slamming him into a wall at 310km/h at the Villeneuve Corner. This horrific crash also prompted another change to the circuit adding yet another chicane to slow drivers down.
ALL THE TURNS
In the modern edition of the track, drivers head into turn 1 named the Variante Bassa which is a slight right-handed turn that keeps drivers on the throttle heading into the updated Tamburello Variante. Tamburello is home to Turns 2-3-4 that begins with a left-right chicane and ends with a sharp left-handed turn heading into a short straight.
Turns 5-6, known as the Villeneuve Variante adds another left-right chicane before heading into the Tosa hairpin in turn seven. Drivers go flat out of the hairpin into turn eight which is a slight bend in the track before slowing down for the near ninety-degree Piratella which is turn 9.
Turn 10 is a fast sloping bend to the track that leads into Acque Minerali which encompasses Turn 11-12-13. Minerali is two sharp right-handed turns that take drivers from sixth gear to fourth, allowing them to quickly turn left to complete the sector. Drivers accelerated quickly out of Minerali and headed into Turns 14-15 referred to as the Variante Alta which is the sharpest right-left chicane on the circuit. From there drivers accelerate into the one and only DRS sector of the circuit which includes a slight right turn which is turn 16.
Turn 17 and 18 are two slow left-handed turns that lead to the final stretch of the race where turn 19 gives drivers a final right hander before crossing the finish line.
SCHUMACHER IS THE MASTER OF IMOLA
Michael Schumacher has had the most success on the track, winning seven times throughout his legendary career. Ferrari and Williams are the constructors tied for the most wins with eight at the Autodromo.
TEAMS
QUICK JUMP
DALLARA
Founded in 1972 by Gian Paola Dallara in the town of Varano de' Melegari in Italy had a passion for racing that transcended multiple motorsports. Dallara has been involved with Formula 3, Formula 2, Indy Car, Le Mans, and Sports Car. Dallara got involved with Formula 3 towards the end of the seventies working with Walter Wolf Racing.
FORMULA 3 DOMINANCE
During the eighties, Dallara became a dominant force in Formula 3 in multiple regions. From 1985 to 1990 the team won every Italian F3 championship, in 1987 they won the German and French editions as well. Dallara continued its progress in the nineties, becoming the chassis of choice for many teams in Formula 3 worldwide. Dallara can be considered the greatest constructor in the history of Formula 3.
JOINING F1
It isn't surprising that Dallara would make an attempt at joining Formula 1 and in 1988 the team joined with BMS Scuderia Italia sporting a red livery that resembled Ferrari. The success Dallara experienced in the lower leagues would not follow in F1. Dallara has only two podium finishes in its F1 history, the first being in 1989 at the Canadian GP where Italy's Andrea de Cesaris took the fifth and final podium of his career finishing in third.
The second podium for Dallara was achieved on home soil in Italy at the San Marino GP in 1991 with Finland's J.J Lehto behind the wheel taking the only podium finish of his career in third place. Dallara could never muster a win and struggled to score points in its four-year run-in Formula 1.
RETURN TO F1
Dallara made numerous attempts to return in 1999, 2004, and 2010 not as a constructor but primarily as designers of chassis. In 2014, Dallara partnered up with HAAS and remains with the team, becoming the lead designer and builder of their cars.
Dallara and HAAS remain partners as of 2021. Although Dallara may not be front and center with HAAS, they remain in Formula 1 doing what they do best, building race cars.
F1 STATS
RACED FROM: 1988-1992
RACES: 78
CONSTRUCTORS CHAMPIONSHIPS: 0
DRIVERS CHAMPIONSHIPS: 0
WINS: 0
PODIUMS:2
TOTAL POINTS: 15
POLE POSITIONS:0
FASTEST LAPS: 0
OSELLA
In the city of Verolengo, Italy Enzo Osella created the team Osella Squadra Corsa which translates to Osella Racing Team in the sixties. The team competed in local and national races in the Abarth sports car series.
FORMULA 2 STRUGGLES
Osella eventually got involved with single-seaters in the seventies and began racing in the Formula 2 Championship. The team managed to be competitive for one season before financial woes slowed the team down and forced them to withdraw from the series. Osella was forced to sell their cars to other teams to generate some income and only made a return to the European F2 in 1979 with Eddie Cheever behind the wheel. Osella performed much better than its first attempts, winning three races and keeping the team in the hunt for the championship.
ENTERING FORMULA 1
Osella and Eddie Cheever finished in fourth place for the driver's title by year's end. In 1980 Osella entered the lion's den, joining Formula 1 at the Argentine GP with American Eddie Cheever still at the wheel. The entire season was a nightmare because the team could only finish one race, which was the Italian Grand Prix in twelfth place.
The team's luck would only slightly improve the following year, managing to finish five out of the fifteen races available with four top-ten finishes outside the points. In 1982 Osella had the best finish in their F1 history, finishing in fourth place at the San Marino GP, netting the team three points. Osella would only score points in one other race in 1982, finishing in fifth place at the Dallas GP in the United States.
NOT SO EASY IN THE BIG LEAGUES
Osella has scored only five total points in one hundred thirty-two races. Osella was never a true contender for the F1 championships and struggled to qualify for over fifty races. If Osella made the final cut, they were always likely to retire from the race at one point due to mechanical failures.
Osella was unable to match the bigger budgets of their F1 rivals and it showed on the track. One thing that cannot be detracted from Osella is that they pushed forward for the love of racing, why else would they have continued despite all that hardship.
F1 STATS
RACED FROM: 1980-1990
RACES: 132
CONSTRUCTORS CHAMPIONSHIPS: 0
DRIVERS CHAMPIONSHIPS: 0
WINS: 0
PODIUMS:0
TOTAL POINTS: 5
POLE POSITIONS:0
FASTEST LAPS: 0
DRIVERS
QUICK JUMP
ELIO DE ANGELIS
Elio De Angelis, who was born on March 26th in Rome, Italy, had a steady career in Formula 1 from 1979 to 1986. De Angelis learned about their passion for racing from his father who competed and won as a powerboat racer. Unlike his father, De Angelis felt success racing on land rather than the sea winning in the Formula Three Championship in 1977 driving for Chevron/Ralt-Toyota.
De Angelis moved up the ranks to Formula Two in 1978, remaining competitive and catching the eyes of Enzo Ferrari. De Angelis lost his opportunity to join Ferrari to Gilles Villeneuve but that did not mean de Angelis had to wait to enter Formula 1.
GETS A SHOT IN F1
In 1979 De Angelis was picked up by Shadow and in his first race in Argentina managed to finish in seventh place. His best finish of the season came in the very last race of the season where he finished in fourth place at the United States Grand Prix in Watkins Glenn, New York.
In 1980 De Angelis moved to Lotus and at the time became the youngest driver to ever step onto the podium in F1 history. He was twenty-one years old at the Brazilian GP. He continued to perform well, scoring points in three other races.
GETS A WIN
De Angelis won his first race in F1 at the Austrian Grand Prix, earning him respect from drivers and fans worldwide. It has been reported that De Angelis was a fantastic pianist and would regale his rivals with music whenever he could.
De Angelis had his best season in F1 in 1984, finishing on the podium four times, three times in third place, and once in second place. By season's end, he finished in third place for the driver's title with thirty-four points.
HOME CROWD FAVOURITE
In 1985 De Angelis won the last race of his F1 career at the San Marino GP in front of a roaring Italian home crowd. De Angelis added two other third-place finishes while finishing in the top five seven other times. His time with Lotus was certainly a successful one but in 1986 he chose to move to Brabham and struggled to be competitive.
A TRAGIC END
Sadly, for Formula 1 De Angelis and all his potential were taken away from the world during a practice session in France. De Angelis' car cartwheeled over a barrier keeping him tired inside a burning car, remarkably it wasn't the flames that killed him but rather the smoke inhalation.
His life could have been saved if the track was well-equipped with enough marshals and equipment to help De Angelis escape the vehicle. He was only twenty-eight years old and most certainly had more to offer in Formula 1.
F1 STATS
RACED FROM: 1979-1986
TEAMS: SHADOW, LOTUS, BRABHAM
RACES: 109
CHAMPIONSHIPS: 0
WINS: 2
PODIUMS:9
TOTAL POINTS:122
POLE POSITIONS:3
FASTEST LAPS: 0
LUIGI MUSSO
Luigi Musso, who was born on July 28th, 1957 in Rome, Italy, competed in Formula for five years in the fifties. Musso was a driver who pushed the envelope on and off the track. He learned the craft of motor racing by competing in Sports Cars before making the jump to Formula 1 cars in 1953.
Driving in a Maserati, Musso finished in seventh place in the only race he competed in that year at the Italian GP. Musso in 1954 achieved his podium with Maserati crossing the finish line in second place at the Spanish Grand Prix. Musso also won the Pescara GP which was a non-championship race. Musso continued to show he can compete and in 1955 he snagged another podium, finishing in third place at the Dutch Grand Prix.
WINS WITH FANGIO
Musso left Maserati to join Ferrari in 1956 and earned his first F1 victory sharing with his teammate Juan Manuel Fangio at the Argentine Grand Prix. Musso's best season came in 1957 when he competed for the driver's title against Fangio and Stirling Moss. Musso finished in second place twice and managed to finish third for the driver's title.
IN FIGHTING AT FERRARI
In 1958 Musso, still with Ferrari, had to contend with his two British teammates, Mike Hawthorne and Peter Collins. Despite the stiff competition, Musso started the season strong with two second place finishes in a row at the Argentine and Monaco GP.
DEATH IN FRANCE
Unfortunately for Musso during the French GP, he would lose his life in a terrible accident that had his car flipping end over end. Musso could not survive the injuries he sustained and died later in hospital. Like so many F1 drivers Musso's career was cut too short denying him any opportunity to fully realize their potential.
F1 STATS
RACED FROM: 1953-1958
TEAMS: MASERATI, FERRARI
RACES: 25
CHAMPIONSHIPS:0
WINS:1
PODIUMS:7
TOTAL POINTS:44
POLE POSITIONS:0
FASTEST LAPS:1
SANDRO NANNINI
Alessandro Nannini who was born on July 7th, 1959 in Sienna, Italy drove for two teams in a five-year career in Formula 1. Nannini earned the attention of racing teams starting in his Formula 2 days with Minardi in the early eighties. Nannini also competed in the World Sportscar Championship were performed well at the 24 hours of LeMans and 1000km of Kyalami races.
F1 PLAYS HARD TO GET
In 1985 Minardi tried to give Nannini a seat in Formula 1 but was denied a super license barring him from making the jump to F1. In 1986 Nannini was granted the license needed and joined Minardi which could not field a remotely competitive car.
Nannini only managed to complete one race the entire season at the Mexican GP where he finished in fourteenth place. The following year was an improvement if you consider finishing three races out of sixteen to be an accomplishment. Nannini made the wise move in 1988 to join Benetton in a much more competitive car.
The change allowed Nannini to showcase his c=driving skills and he scored his first points in San Marino finishing in sixth place. In 1987 he also scored two third-place podiums at the British and Spanish GP.
GETTING BETTER
In 1989 Nannini had his best F1 season with Benetton standing on the podium four times. He improved his San Marino performance from last year, finishing in third place, and repeated his success in Britain with another third-place trip to the podium.
Nannini tasted his first and only F1 victory in Japan and followed that up with a second-place finish in Australia. Nannini continued to perform well with Benetton in 1990 scoring yet another three podiums. He finished in third in Spain and San Marino and added a second-place finish at the German GP.
SURVIVING A HELICOPTER CRASH
Nannini's season was cut short after he survived a helicopter crash that left his right forearm severely damaged. The injuries brought an end to his short F1 career but at the very least Nannini managed to continue racing in other series years later. Nannini adds his name to a long list of Italian drivers who have shown much promise only to have their time in F1 cut short by death or injury.
F1 STATS
RACED FROM: 1986-1990
TEAMS: MINARDI, BENETTON
RACES: 78
CHAMPIONSHIPS:0
WINS: 1
PODIUMS:9
TOTAL POINTS:65
POLE POSITIONS:0
FASTEST LAPS:2
UP AND COMERS
QUICK JUMPS
MATTEO NANNINI
Matteo Naninni who was born on July 10th, 2003 in Faenza, Italy is the nephew of Formula 1 driver Sandro Naninni and competed in the Formula 3 and Formula 2 Championships in 2021.
Matteo began following his uncle's footsteps Karting at the tender age of six in 2009. He eventually joined Fernando Alonso's karting team and won some championships along the way.
Matteo moved on from karting to Formula 4 and won the UAE Championship in 2019. Matteo also competed in 2019 also competed in Formula Renault Eurocup, Formula Regional European Championship, and the F4 Spanish championship. From there he moved to Formula 3 in 2020, driving for the team Jenzer and scoring his first podium finishing in third place in Spain.
In 2021 Matteo had to split his duties racing in Formula 2 and Formula 3 with Racelab. His stint with RaceLab in F2 ended after three races thereafter Matteo was picked up by Campos Racing for another six races. Midway through the F2 season, Matteo decided to focus on F3 where he was actually competitive.
His F3 season in 2021 was much more productive, winning his first race in Hungary. Matteo's future is currently uncertain as he is yet to be signed by any F3 or F2 team at the moment. Matteo still has a great deal of work to do if he ever dreams of joining his uncle in the ranks of Formula 1.
LORENZO COLOMBO
Lorenzo Colombo who was born on September 13th in Legnano, Italy competed in Formula 3 in 2021. Colombo does not break the mold of nearly all racing drivers starting his career karting at the age of nine. He won multiple races and competed for many championships in karting but failed to claim a title for himself.
At the age of sixteen Colombo moved on to the Italian Formula 4 Championship and could only manage one podium finish in second place at the Imola GP. The following year, in 2017 he improved his performance winning two races and reaching the podium eight times while achieving six pole positions and three fastest laps. Colombo finished in third place for the driver's title.
After a solid year, Colombo moved on to compete in the Formula Renault Eurocup scoring only on the podium in twenty races in 2018. In 2019 Colombo once again seemed to learn from a difficult year improving his performance to include three wins and seven podiums in the series. In 2020 he maintained his competitive results, winning another three races.
Colombo in 2021 made the move to Formula 3 with Campos Racing managing to reach the podium only once, which was a victory in Belgium. Colombo is currently slated to race for Prema in the 2022 FIA World Endurance Championship.
It is still unclear if he will continue to compete in Formula 3 or if he will make the jump to Formula 2. At twenty-one years old, Formula 1 is still a possibility that can only manifest itself with more wins and strong performances.