Formula 1's 2022 Emilia Romagna (Imola) Grand Prix Race Review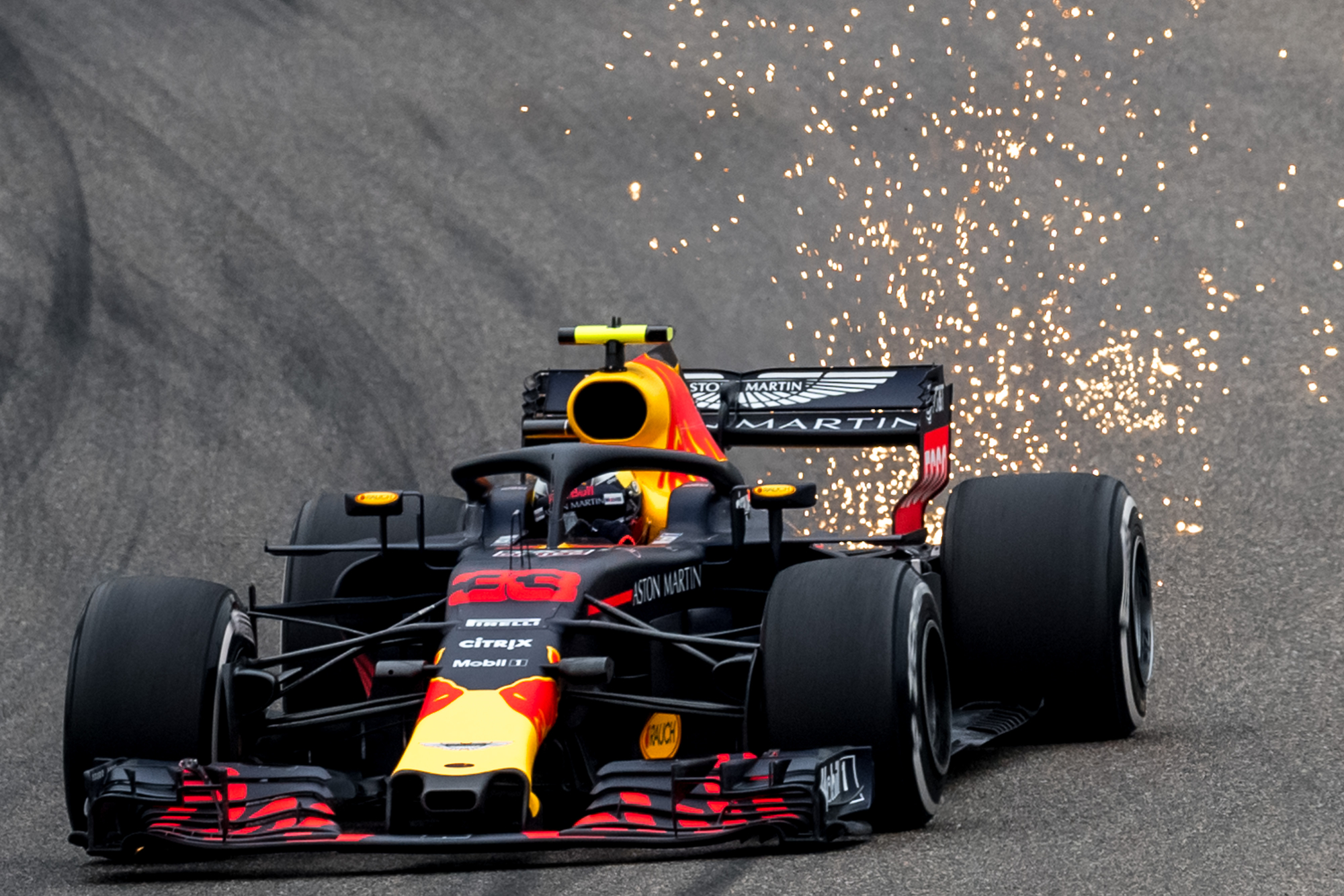 Formula 1 returned to Europe for the fourth Grand Prix of the season at the Autodromo Enzo e Dino Ferrari in Emilia Romagna commonly known as the Imola Grand Prix. Ferrari was riding high not only in the championship standings but also with high confidence heading into the race.
Ferrari was hoping to add their third victory of the season with Leclerc leading the charge for the Italian home-crowd. Red Bull on the other hand had plans of their own to stifle the tifosi's party and have a celebration of their own.
PRACTICE AND SPRINT RACE QUALIFYING
Imola is the first of three Grand Prix's to have the Sprint Race format which meant Friday practice sessions were reduced to allow qualifying runs to take place. The weather in Emilia Romagna proved to be complicated as the rain came hard and went and came back again, challenging drivers and teams with their setups and keeping their cars on the track.
RAINING FLAGS
Numerous yellow flags and eventually multiple red flags cut the sessions short which left Verstappen and his Red Bull in 1st place followed by Leclerc and his Ferrari followed by Lando Norris and his McLaren in third. Carlos Sainz Jr had a terrible day qualifying in tenth place while Kevin Magnussen and HAAS had one of their best performances qualifying in fourth.
The stage was nicely set up for an interesting sprint race on Saturday with many drivers hoping to improve their starting position for Sunday.
SPRINT RACE
The weather was much kinder on Saturday and all eyes were at the front of the grid as the Sprint race was ready to take off. The red lights went dark and Ferrari galloped past Red Bull taking the lead heading into the first corner.
Leclerc built a comfortable lead keeping Verstappen out of the DRS zone. Verstappen, who had gear issues at the start, showed a solid pace and we all knew at one point he would battle Leclerc.
SAINZ REDEEMS HIMSELF
In the meanwhile, Sainz showed off Ferrari's power for the home crowd climbing his way up from tenth to fourth place by the race's end wiping out the disaster he experienced on Saturday. Leclerc who led the entire race began to lose some precious grip on his tires and Verstappen was on Ferrari's tail on Lap 20 and with help of DRS overtook Leclerc for the lead.
VERSTAPPEN TAKES 1ST AND POLE POSITION
Verstappen did not face any retaliation from the struggling Ferrari who had to content themselves with second place. Sergio Perez and his Red Bull also made an impressive climb jumping from seventh to third place helping to surround the Ferrari. The new grid for Sunday was set and once again fans wondered if they were in for another epic battle between Leclerc and Verstappen.
RACEDAY
UNPREDICTABLE WEATHER UNPREDICTABLE START
On race day the weather would once again play a major role in what would transpire on the track as the rain came and went, creating a variable that was hard to predict. All the teams were forced to line up on the grid with their intermediate tires as the track began to slowly dry.
FERRARI'S NIGHTMARE
Leclerc had hoped to repeat his stellar start from the day before, but Verstappen did not allow his rival that luxury. Verstappen took off cleanly and held his lead from start to finish. Leclerc despite his efforts fell to fourth place while his teammate Sainz was knocked out of the race by McLaren's Daniel Ricciardo. Ferrari's nightmare was already in full swing and Lap 1 was not even completed.
The first safety car of the day was released and order was restored on the track and the aftermath of the start was made clear. Russel and his Mercedes managed to jump six spots from P11 to P5, Aston Martin's Sebastien Vettel jumped from P13 to P8 pleasing their respective teams and creating hope for a positive race.
WHERE'S THE DRS?
Leclerc had no problems passing Norris for P3 on Lap 8 and went on the attack to try and cut the gap to Perez who was in second. The track continued to dry further yet DRS was still not allowed to be used, leaving many drivers, commentators, and fans asking why.
MIDFIELD BATTLES
Nonetheless, DRS was not needed for the great battle taking place for fifth place between Russel, Magnussen, and Valtteri Bottas with his Alfa Romeo. Russel was able to fend off the HAAS of Magnussen who was unable to stop Bottas from overtaking him.
RED BULLS TAKE CONTROL
By Lap 20 the track's surface had dried sufficiently for teams to opt for Medium tires which would pick up the pace around the track as well as DRS eventually being authorized. Leclerc managed to jump into second place during the pit stops but Perez's Red Bull who had pitted one lap earlier had enough tire temperature to breeze past the Monegasque driver.
LECLERC PUSHES TOO HARD
Red Bull was in complete control of the race leading comfortably heading into the final laps of the race. Leclerc and Ferrari opted to chase the fastest lap with the hopes of adding the bonus point that comes with it.
Their gamble did not pay off when Leclerc pushed too hard heading into a chicane, spinning out and lightly bumping the side walls, damaging his Ferrari. Ferrari was lucky that their driver was able to return the car to the pits to change the front wing while falling down the ranks.
FERRARI'S GAMBLES COST THEM
Leclerc returned to the track in ninth place and scrapped his way to sixth by the time he saw the chequered flag. Ferrari gave up the fifteen points they would have earned and left Imola with eight, allowing Verstappen and Red Bull to get a little closer in the championship rankings.
MCLAREN'S FIRST PODIUM AND VERSTAPPEN'S GRAND SLAM
McLaren and Lando Norris achieved their best finish of the season in third place proving that the team is improving on their awful start. Ultimately it was Verstappen's day and he owned the entire weekend winning his second race of the season. Verstappen hit a grand slam taking pole, the fastest lap, led every lap and took the highest spot on the podium.
NOT SINCE MALAYSIA
Perez gave Red Bull their first 1-2 finish since the 2016 Malaysian GP when Ricciardo and Verstappen took the podium. Red Bull flexed their might in Italy while Ferrari's nightmare had them pinching themselves hoping it was all a dream. The first ever Miami Grand Prix awaits Formula 1 and the world championship battle is just about to get even hotter.
REST OF THE PACK
Outside of the podium rounding off the top ten had many teams extremely pleased with their driver's outcome on the day. Despite not making the podium, teams could hold their heads high because of their strong performances that led to Russel and Mercedes to finish in fourth, Bottas and his Alfa Romeo in fifth, and Magnussen and his HAAS in ninth place.
ASTON MARTIN GETS ON THE SCORESHEET
Aston Martin also scored their first points of the season with Vettel landing in eighth and his teammate Lance Stroll in tenth. Alpha Tauri survived many scraps with his competitors and Yuki Tsunoda gave his team seventh place.
WHERE'S HAMILTON?
With Lewis Hamilton finishing in thirteenth, many questions are beginning to brew about his ability to handle the new Mercedes and question his drive to succeed in 2022.
2022 EMILIA ROMAGNA(IMOLA) GRAND PRIX FINAL STANDINGS
| | | | | |
| --- | --- | --- | --- | --- |
| RANK | DRIVER | COUNTRY | TEAM | FASTEST LAP |
| 1 | MAX VERSTAPPEN | NETHERLANDS | RED BULL | 1:18.446 |
| 2 | SERGIO PEREZ | MEXICO | RED BULL | |
| 3 | LANDO NORRIS | BRITAIN | MCLAREN | |
| 4 | GEORGE RUSSELL | BRITAIN | MERCEDES | |
| 5 | VALTERRI BOTTAS | FINLAND | ALFA ROMEO | |
| 6 | CHARLES LECLERC | MONACO | FERRARI | |
| 7 | YUKI TSUNODA | JAPAN | ALPHA TAURI | |
| 8 | SEBASTIEN VETTEL | GERMANY | ASTON MARTIN | |
| 9 | KEVIN MAGNUSSEN | DENMARK | HAAS | |
| 10 | LANCE STROLL | CANADA | ASTON MARTIN | |
| 11 | ALEXANDER ALBON | THAILAND | WILLIAMS | |
| 12 | PIERRE GASLY | FRANCE | ALPHA TAURI | |
| 13 | LEWIS HAMILTON | BRITAIN | MERCEDES | |
| 14 | ESTEBAN OCON | FRANCE | ALPINE | |
| 15 | GUANYU ZHOU | CHINA | ALFA ROMEO | |
| 16 | NICHOLAS LATIFFI | CANADA | WILLIAMS | |
| 17 | MICK SCHUMACHER | GERMANY | HAAS | |
| 18 | DANIEL RICCIARDO | AUSTRALIA | MCLAREN | |
| RETIRED | FERNANDO ALONSO-LAP 6 | GERMANY | ASTON MARTIN | |
| RETIRED | CARLOS SAINZ JR-LAP 0 | SPAIN | FERRARI | |