Formula 1's 2023 Singapore Grand Prix Race Review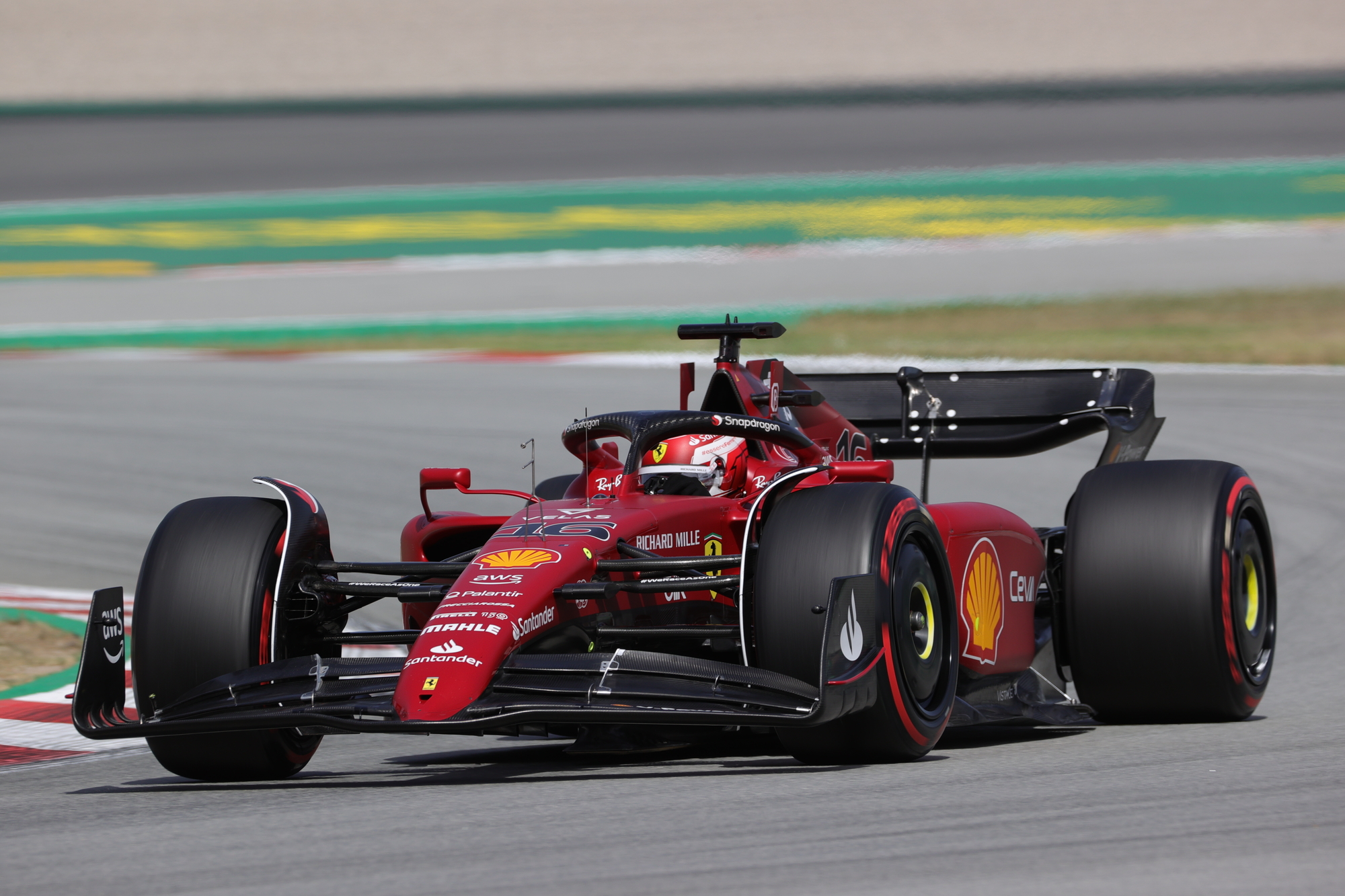 Ferrari and Sainz end Red Bull's Winning Streak
Formula One traveled across the Pacific two weeks after the Italian Grand Prix, traveling to the Marina Bay Circuit for the 2023 Singapore Grand Prix. Red Bull and Max Verstappen have dominated the entire season. And most expected their streak to continue in Singapore. Yet, if their winning ways were to stop, it would not be a big surprise to anyone that it would happen in Singapore, where anything could happen on the track. There has not been a single race. That has not seen a safety car make its way onto the circuit.
Perhaps this time, Red Bull will suffer bad luck, ending their fifteen straight wins as a team and ten straight wins for Max Verstappen. Then, after the checkered flag was waved, it was not a Red Bull that crossed the finish line first; it was a Ferrari, led by Carlos Sainz Jr., winning the second race of his career and Ferrari's first of the season. Let's take a look at how the 2023 Singapore Grand Prix unfolded throughout the weekend.
Qualifying
Red Bull's struggles began early when Max Verstappen failed to reach Q3. He was bumped out of the final qualifying session by Liam Lawson, driving for Alpha Tauri. Verstappen struggled with his gearbox and could not produce an adequate lap time to allow him another chance at another pole position. On the other hand, Ferrari had plenty to cheer about, with Sainz claiming his second straight pole position of the season. Ferrari's Leclerc managed to hold on to P3, with Mercedes' George Russel caught in the Scuderia sandwich in P2. Lando Norris and McLaren continue to show radical improvements, landing in P4. Despite starting in 11th, no one could have discounted Verstappen from charging through the field to claim his 11th straight victory.
Race Day
The Marina Bay Circuit sat under a star-filled sky with temperatures well above thirty degrees for drivers to contend with. Lance Stroll, who had crashed during qualifying a day earlier, was forced to sit out of the race due to lingering pain from the previous day. As a result, Aston Martin was left with only one driver, Fernando Alonso, to fight for some points or podium. The start of the race was clean, with Sainz taking off and holding on the lead into turn 1.
There were no crashes, and the race settled down for the first twenty laps of the race. Williams' Logan Sargeant triggered the first safety car of the race after crashing into the wall and spreading debris throughout the track. The safety car led to a series of pit stops, with Sainz changing to hard tires following a one-stop strategy. His teammate Leclerc, who sat in second place once again, had terrible luck in its ugly head as the Ferrari pit crew performed a slow stop, eventually ending Leclerc's day.
The race restarted on Lap 34 without incident and Sainz continued his charge for the chequered flag. Verstappen, who did not pit and now had the unfortunate issue of racing against drivers on fresher tires, saw his podium chances slip away as he fell from P3 to P6 by Lap 30. Red Bull finally pitted on Lap 40, which meant Verstappen had to begin his climb up the ranks from P15. It would take a miracle that never came for F1's best driver to reach the podium at this point.
On lap 43, Esteban Ocon and his Alpine were forced to abandon the race with his car stranded on the Marina Bay Circuit with engine problems triggering a virtual safety car. Ferrari chose not to lose track position, refusing to pit while Mercedes brought in both drivers for a tire change.
This resulted in Mercedes making a mad charge for the podium led by Russel, with Lewis Hamilton right behind him. Both Mercedes sliced their way past Leclerc, whose tires began to falter in the race's late stages. Mercedes had their sights on Norris, who sat in P2. Knowing full well he was at a disadvantage with worn-out tires, Sainz began to help Norris by keeping the distance between the two under one second. This allowed Norris to resist Russel, Nullifying the DRS bonus Mercedes hoped to use to overtake the McLaren. With a handful of laps to go, only 1.7 seconds separated the top four drivers of the race.
On the race's final lap, Russel knicked the wall, causing him to lose control and crash out of the race, losing a podium spot. Hamilton happily grabbed third place. Norris matched his best finish in F1 with the help of his former teammate in second place. Sainz and Ferrari roared past the finish line in first place, giving the struggling team much-needed confidence. Sainz was named driver of the day, and for good reason, driving an excellent race, never wavering despite the extreme pressure from his rivals.
Up next on the schedule is Suzuka at the Japanese Grand Prix, where Red Bull will want to rebound and remind F1 who is the top team in the series.
| | | | | |
| --- | --- | --- | --- | --- |
| RANK | DRIVER | COUNTRY | TEAM | FASTEST LAP |
| 1 | CARLOS SAINZ JR | SPAIN | FERRARI | |
| 2 | LANDO NORRIS | BRITAIN | MCLAREN | |
| 3 | LEWIS HAMILTON | BRITAIN | MERCEDES | 1 :35.867 |
| 4 | CHARLES LECLERC | MONACO | FERRARI | |
| 5 | MAX VERSTAPPEN | NETHERLANDS | RED BULL | |
| 6 | PIERRE GASLY | FRANCE | ALPINE | |
| 7 | OSCAR PIASTRI | AUSTRALIA | MCLAREN | |
| 8 | SERGIO PEREZ | MEXICO | RED BULL | |
| 9 | LIAM LAWSON | NEW ZEALAND | ALPHA TAURI | |
| 10 | KEVIN MAGNUSSEN | DENMARK | HAAS | |
| 11 | ALEXANDER ALBON | THAILAND | WILLIAMS | |
| 12 | ZHOU GUANYU | CHINA | ALFA ROMEO | |
| 13 | NIKO HULKENBERG | GERMANY | HAAS | |
| 14 | LOGAN SARGEANT | UNITED STATES | WILLIAMS | |
| 15 | FERNANDO ALONSO | SPAIN | ASTON MARTIN | |
| RETIRED | GEORGE RUSSEL- LAP 61 | BRITAIN | MERCEDES | |
| RETIRED | VALTERRI BOTTAS- LAP 51 | FINLAND | ALFA ROMEO | |
| RETIRED | ESTEBAN OCON-LAP 42 | FRANCE | ALPINE | |
| RETIRED | YUKI TSUNODA- LAP 0 | JAPAN | ALPHA TAURI | |
| DID NOT START | LANCE STROLL | CANADA | ASTON MARTIN | |