History of the Spanish Grand Prix in Formula 1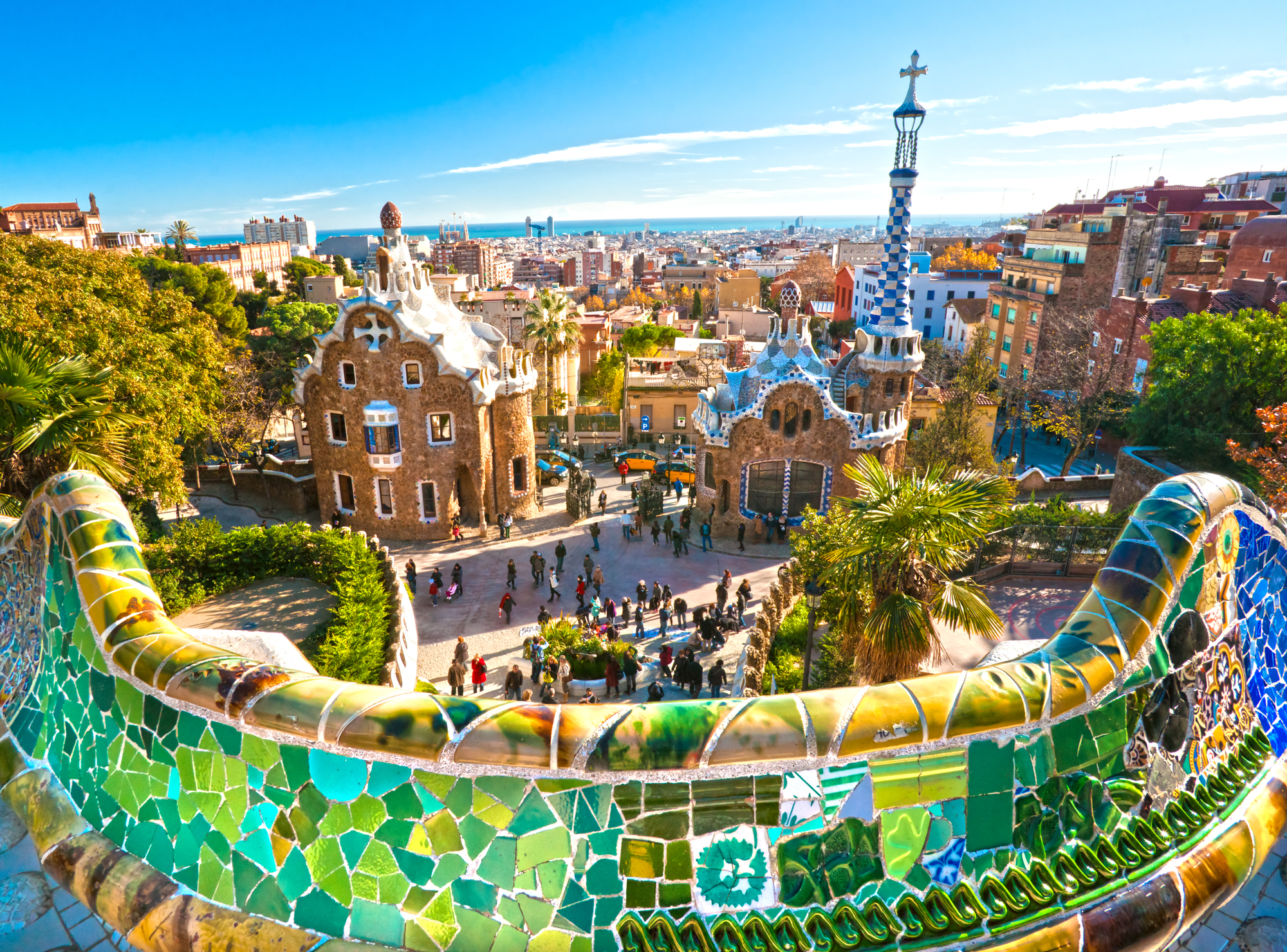 TABLE OF CONTENTS
E viva Hispania goes the famous tune and Formula 1 has called Spain home since the fifties. The history of the Spanish Grand Prix has provided fans with different types of tracks varying from permanent circuits to street circuits. one thing is certain, action is always around the corner.
The running of the bulls and matadors is similar to Formula 1 drivers and their cars. F1 cars are like wild bulls that need their matadors or drivers to tame them. The Spanish GP has been renewed until 2025 and will host the 2022 edition on the weekend of May 20th, 2022.
Throughout its GP history, Spain has had a wide range of winners from around the world with only a handful of drivers ever to win. World championship. Let's dive into the history of the Spanish Grand Prix and recap some of the best highlights.
1950'S
PEDRALBES
FANGIO STRIKES FIRST
The first official Spanish Grand Prix was held in 1951 at the Pedralbes Circuit in Barcelona and it would be very fitting that legendary Argentine Juan Manuel Fangio driving for Alfa Romeo won its maiden race.
Fangio was joined on the podium by fellow countryman Jose Frolian Gonzalez driving for Ferrari and Fangio's teammate Italian Nino Farina. The race would not take place until 1954 due to financial reasons.
A FIRST FOR SPAIN
The Spanish GP held its second and final race in the fifties back at Pedralbes and was also the final race of the season. Fangio had already secured his second of five total world titles before entering the race. The GP also featured the first Spaniard, Paco Godia to compete in F1 history, finishing in sixth place just outside the points.
The race was won by Ferrari with Britain's Mike Hawthorne behind the wheel. Italy's Luigi Musso driving for Maserati finished in second place while Fangio padded his championship lead in third place with Mercedes. The Spanish GP was removed from the schedule due to financial and safety concerns until 1967.
1960's
JARAMA
A GOLDEN OPPORTUNITY
In 1967 Spain was given an opportunity to prove that they can host Formula 1 once again given a non-championship race at the Jarama Circuit north of Madrid. Jim Clark won the race and F1 decided the track met the standards they were looking for. In 1968 Spain was back on the F1 Schedule.
In 1968 Formula 1 was in mourning over the tragic death of the legendary Jim Clark who kicked off the season with a victory in South Africa. The race was dominated by pole-sitter Chris Amon from New Zealand driving for Ferrari but was forced out of the race due to mechanical issues late in the race.
WIN IT FOR CLARK
Graham Hill, who drove for Lotus and was Clarks' teammate, took over the lead and won the race. McLaren and New Zealand's Denny Hulme finished in second and Britain's Brian Redman finished in third place driving in a Cooper.
MONTJUIC
The Spanish GP alternated between Jarama and the Montjuic circuit from 1968 to 1975. Montjuic would race on the odd years while Jarama raced on the years ending on an even number.
STEWART GOES FOR THREE
In Montjuic's first Spanish GP in 1969, Jackie Stewart began a string of victories in Spain making history at the time, beating out the field by two laps. Stewart and his Matra easily beat out New Zealand's Bruce McLaren in his McLaren in second place and Frances Jean-Pierre Beltois driving for Matra.
1970's
JARAMA
Back in Jarama in 1970, Jackie Stewart picked up where he left off, winning his second consecutive Spanish GP driving in privately owned March. It was the last time a privately-owned race car won a race in Formula 1 history. Bruce McLaren scored another second-place finish in his McLaren and a young Mario Andretti finished third driving in the second march car.
MONTJUIC
Jackie Stewart completed his three-peat of wins in Spain winning the race driving for Tyrell, and stealing the race from Belgian Jacky Ickx. This was the first race where slick tires were used in Formula 1 and were quickly adopted due to positive results. Ickx who had pole position had to be satisfied with second place for Ferrari and Chris Amon returned to the podium in third with Matra.
JARAMA-MONTJUIC
BROTHERLY LOVE
As Stewart's streak of wins came to an end in Spain in 1972 another one began with a Brazilian leading the way. Emerson Fittipaldi won the race for Lotus beating out Ferrari Ickx who could not take advantage of another pole position. Switzerland's Clay Regazzoni driving for Ferrari finished in third. For the first time in F1 history, two brothers competed in the same race as Emerson was joined by his brother Wilson Fittipaldi.
In 1973 Fittipaldi claimed his second straight win in Spain, this time on the Montjuic circuit driving for Lotus climbing up the ranks from seventh place. Frances Francois Cervert with Tyrell finished in second place and American George Follmer in third driving for Shadow.
JARAMA
FERRARI RIDES AGAIN
Ferrari was unable to win in Spain since 1954 and Nikki Lauda changed that in 1974, winning his first race in Formula 1 driving for La Scuderia. Lauda took pole position and led the entire race that was stopped six laps short due to the maximum time limit of two hours.
Ferrari scored a 1-2 finish with Lauda on top and Regazzoni in second. Fittipaldi joined the party driving for McLaren in third place making it three podiums in a row for the Brazilian.
MONTJUIC
FINAL RACE
In 1975 the Spanish GP in Montjuic can be remembered for two notable events, one being very tragic and the other commendable. The race almost didn't even take place due to safety concerns and drivers refusing to participate Fittipaldi qualified last on purpose and didn't even show up on race day due to the conditions of the safety barriers.
PREVENTABLE DEATHS
There was immense pressure to keep the race on the schedule and the Drivers were eventually coerced into racing. The drivers and their teams should have resisted the pressure because the loss of innocent lives would ensue on race day. Four spectators lost their lives when German Rolf Stommelen lost control of his car crashing into the faulty barriers which failed to prevent him from crashing into the crowd.
I AM WOMAN HEAR ME ROAR
The race did not go on for more than four laps, stopping the race on lap 29 of 74. Germany's Jochen Mass driving for McLaren was awarded the victory with Ickx claiming yet another podium in second place and Argentine Carlos Reutemann driving for Brabham in third.
The most positive thing to come out of the race was Lella Lombardi, who became the first woman to score points in a Formula 1 race driving for March, finishing in sixth.
JARAMA
CONTROVERSY
After the colossal failure of Montjuic to protect fans and drivers, the circuit would no longer be used, allowing Jarama to host the Spanish GP alone until 1981. In 1976 James Hunt and Niki Lauda were battling for the world championship and controversy followed them in this race. James Hunt who had Pole position won the race but was later disqualified for his McLaren being too wide.
Lauda, who was in second place, was awarded the victory and extended his lead dramatically over Hunt for the driver's title. Luckily for Hunt, McLaren appealed the ruling and won their case giving back the win to Hunt. The race now finished as it should have with Hunt in first, Lauda in second, and Sweden's Gunnar Nilsson in third.
AMERICAN GLORY IN SPAIN
In 1977 and 1978 American Mario Andretti won both races driving for Lotus. Lotus was clearly the superior vehicle, and, in both races, Andretti had no issues claiming victory. In 1977 Reutemann and Ferrari finished in second place followed by South Africa's Jody Scheckter driving for Wolf. In 1978 Andretti's teammate Ronnie Peterson finished second and France's Jacques Laffite finished third driving for Ligier.
FRENCH ENDING
In the last race of the decade at Jarama Frances Jacque Depailler driving for Ligier claimed the 1979 Spanish Grand Prix beating out the two powerful Lotus' of Reutemann in second place and Andretti in third.
1980's
POLITICS GET IN THE WAY
The Spanish GP was a victim of the FISA-FOCA war in 1980 making the race a non-championship affair that had teams like Ferrari refusing to participate. The Spanish GP in 1981 would not be excluded like the previous year but it would also mark the last race to be held in Jarama.
VILLENEUVE CAN NOT BE BEAT
Canada's Gilles Villeneuve put on a performance for the ages winning the race and displaying his incredible skills for the world to see. Villeneuve, who drove a slower Ferrari managed to prevent four of his faster competitors from overtaking him. The race was decided on the final stretch with Villeneuve staying ahead of Laffite by 1.24 seconds.
It was Villeneuve's last victory in Formula 1. John Watson finished in third place driving for McLaren. Jarama no longer hosted a GP because the growing size of F1 cars and the narrow track width created boring races with little overtaking. The Spanish GP only returned to F1 in 1986 on a new track in Jerez.
JEREZ
A NEW HOME
The home for the Spanish GP was now in Jerez, south of Seville and in its maiden race in 1986, a Brazilian stood once again on top of the podium. The race showcased a thrilling three-way battle between Ayrton Senna, France's Alain Prost, and Britain's Nigel Mansel.
DOWN TO THE WIRE
The trio battled all the way to the end of the race with all three drivers having a chance for victory. Senna managed to block and withhold the faster Mansell, winning the race by the incredible margin of 0.014 seconds, one of the closest finishes in F1 history. Prost, who fell behind in the battle, finished in third.
In 1987 Mansel and his Williams got their due winning not only the race from pole positions but also securing Williams's fourth constructor's title. Mansell won the race with a twenty-two-second lead over Alain Prost in second place with McLaren and Stefan Johansson in third with McLaren.
THE PROFESSOR IS ALSO THE MASTER
Alain Prost who finished third in 1986, and second in 1987 it was only natural he would finish in first place in 1988 with McLaren. Prost earned praise from Mansell who drove behind the Frenchman trying to overtake him for the lead saying it was like "following the master". Prost drove a perfect race giving him his first win in Spain with Mansell in second place with Williams and Italy's Alessandro Nannini with Benetton in third.
SENNA V PROST
In 1989 McLaren had an incredible battle between teammates Senna and Prost heading into Spain. Senna who trailed Prost for the driver's title needed a victory to stay in the fight and just did that. Senna took another pole position and this time did not relinquish his lead for the start of the race until the chequered flag. Ferrari and German Gerhard Berger finished in second followed by Prost in third scoring valuable points.
1990's
ONE LAST RACE
In 1990 Jerez hosted its last Spanish GP before going to Barcelona-Catalunya where F1 continues to race. Senna with McLaren took pole position adding to his impressive total, but it would be his rival Prost driving with Ferrari who would rule the day. Before the race began on Friday practice Martin Donnelly from Ireland had a life-threatening crash that had the driver flung out of his car causing sufficient injuries to end his F1 career.
This did not help Jerez's reputation, which already was believed to be a boring race on the calendar save for the few battles by the front runners in multiple races. Ferrari scored a 1-2 finish with Prost in first and Nigel Mansel in second. Nannini and his Benetton finished in third place and would be his last race in Formula 1 after sustaining injuries from a helicopter crash a week later. Senna, who had pole bowed out of the race on Lap 53 due to a busted radiator.
BARCELONA- CATALUNYA
Formula moved back to Barcelona for the first time since racing in Pedralbes in the fifties. This permanent circuit remains on schedule until today and will continue to host until 2026 at the minimum.
A BRITISH DEUCE
Nigel Mansell was always a steady favorite to win in Spain competing with the best of the best of Senna and Prost. Up to 1991 Mansell had won one race and finished on the podium three times in second place.
In 1991, Mansell left Ferrari to rejoin Williams where the Brit returned to his winning ways. Mansell had to battle an impressive field of drivers that included Senna, Prost, Schumacher, Patrese, and Berger on a rain-soaked track. Mansell won the race with Prost and his Ferrari in second place and Mansell's teammate Patrese in third.
GRAND SLAM
Mansell continued to lay a claim on the top of the podium in 1992 by hitting a Grand Slam or rather a Grand Chelem which meant Mansell took pole position, never gave up the lead, had the fastest lap, and won the race. In second place, Michael Schumacher scored his first of many podiums to come in Spain driving for Benetton while Jean Alesi finished in third place for Ferrari.
WILLIAMS DOMINATES
Williams was on a roll in Spain, winning two races in a row, and in 1993 the team could not be stopped. This time Alain Prost led the team to its third straight win. Alain Prost now had three wins in Spain, winning on two different circuits during his career. Senna, who still drove with McLaren, finished in second place holding off Schumacher who finished in third with Benetton.
HILLS TAKES ONE
Damon Hill in 1993 was forced out of the race due to mechanical issues robbing him of an opportunity to share the podium with his teammate Alain Prost. In 1994 Hill's luck would not work against him because his far superior Williams did not relent taking advantage of Schumacher who finished in second place whose Benetton was stuck in fifth gear for most of the race. Britain's Mark Blundell rounded off the podium in third place driving for Tyrell.
SCHUMACHER ENDS THE STREAK
Schumacher, like many other championship-caliber drivers, came close to winning in Spain before getting on a winning streak. Up until 1995, Schumacher had achieved three podium finishes with Benetton and during this edition of the race, he was not denied the top spot on the podium. Schumacher won the race with fifty seconds in hand beating his teammate Johnny Herbert in second place and Berger in third with Ferrari.
FERRARI GETS THE GERMAN
Ferrari managed to attract Schumacher in 1996 to join the team at the Spanish GP; he proved to the Italian team he could win with a developing car. It was his first win with La Scuderia, and he did it in heavy rain that saw multiple drivers spin out of control.
Schumacher made it clear he can drive in any conditions winning his second Spanish GP in a row. Jean Alesi finished in second for Benetton and Canadian Jacque Villeneuve finished in third place with Williams.
LIKE FATHER LIKE SON
In 1997, Villeneuve would join his father Gilles as a winner in Spain taking back the lead in the driver's championship battle with Schumacher. Villeneuve led from the start of the race and his Williams had no problem holding off Frances Olivier Panis driving in a Prost in second place and Alesi who scored another podium in Spain in third place. This victory gave Williams an impressive five wins in the decade racing in Catalunya.
A SCANDINAVIAN IN THE SUN
No one from Finland had ever stepped onto the podium in Spain since its inception until future world Champion Mika Hakkinen added his name and country to the list of winners there. Driving for a resurgent McLaren, Hakkinen hit his own Grand Chelem taking pole position, leading every lap of the race, scoring the fastest lap, and winning the first of three races in Spain. His teammate Brit David Coulthard finished in second place and Schumacher finished in third.
The following year, Hakkinen continued to shine in what felt like a Groundhog Day moment with history repeating itself. McLaren scored another 1-2 finish with Hakkinen cruising to victory while Coulthard had to hold off Schumacher who finished in third from overtaking him late in the race.
2000's
HAKKINEN TAKES A THIRD
Winning two races in a row in Spain seemed to be easy for Hakkinen and in the first race of the new century in Barcelona, the Finnish driver went for three. Ferrari's Schumacher did not allow this race to be a formality, taking pole position and starting the race cleanly.
Hakkinen kept himself in contention for his third win and benefited from two pit stop errors from Ferrari putting his German rival behind him. McLaren was able to secure its third straight 1-2 finish, something that they haven't done since the Senna and Prost days. Coulthard once again finished in second place with Brazil's Rubens Barrichello finishing in third.
ALMOST DOESN'T COUNT
In 2001 Hakkinen was poised to take his fourth straight win in Spain and once again Schumacher did his best to stop his Finnish from accomplishing the feat. Schumacher had pole position heading into the race and even had a clean start but even he could not prevent Hakkinen from overtaking him.
Hakkinen seemed to have the win in the bag until the very last lap when his McLaren clutch and engine failed, putting him out of the race. Schumacher took over the lead, won the race, and began his own streak of wins in Spain. Colombia's Juan Pablo Montoya driving for Williams finished in second and Villeneuve finished in third driving for BAR.
SCHUMACHER'S RUN
It was Schumacher's and Ferrari's turn to dominate in Spain and in 2002 the powerful duo reigned supreme in Barcelona. Schumacher took pole, the fastest lap, led every lap, and won the race hitting his second grand slam in Spain.
It was also Schumacher's fourth win in Spain becoming the most successful F1 driver on Spanish circuits. Montoya had to be satisfied with second place for a second straight year with Williams followed by Coulthard and his McLaren.
GETTING STREAKY
Winning two in a row wasn't enough for Schumacher and in 2003 Ferrari paid tribute to Gianni Agnelli who ran Fiat. Schumacher took his third consecutive win and teammate Barrichello finished in third. Making history that day was Spaniard Fernando Alonso driving for Renault finished in second place, a first for a 1 Spanish driver.
ON FIRE
Schumacher is a man of many feats and in 2004 he became the first driver in the history of the Spanish Grand Prix to win four straight races. In his Ferrari, Schumacher scored another grand slam dominating the race from start to finish. Ferrari could not have been more pleased because Barrichello finished in second place giving the team a 1-2 podium. Italian Jarno Trulli driving for Renault finished in third place.
ICEMAN COMETH
Finland's Kimi Raikkonen brought back some feelings of nostalgia in Spain, helping McLaren return to the top of the podium in 2005. Raikkonen led the race comfortably beating out Alonso with Renault in second place and Trulli in third while driving in a Toyota.
ALONSO MAKES SPAIN PROUD
The battle for the driver's championship was in full swing by the time F1 came to Spain in 2006 between Schumacher and Alonso. This time the younger driver would take the day as Alonso became the first Spanish driver to win a Grand Prix on home soil. Schumacher finished in second place falling further behind in the standings. Italy's Giancarlo Fisichella finished in third place for Renault.
BRAZIL MAKES A COMEBACK
It wasn't since 1989 that a Brazilian did win in Spain and in 2007 Felipe Massa driving for Ferrari returned his country's flag to the top of the podium. Massa's win helped him remain in contention for the driver's title having now only three points separating him from Lewis Hamilton in first. Ferrari was tailed by both McLarens with Lewis Hamilton in second place and teammate Alonso in third.
ICEMAN REPEATETH
In 2008, Raikkonen, who was driving for Ferrari, added his second win in Spain to his belt. The "Iceman" had a strong weekend, taking pole, the fastest lap, and winning the race. His teammate Massa helped Ferrari achieve another 1-2 finish in Spain as Hamilton and Mclaren finished in third.
2010'S
ANYONE'S RACE
From 2009 to 2012 four different drivers crossed the finish line in first place during that span of time. Although at times the Spanish GP was notorious for very little on-track action it did provide the unpredictability of who would win the race.
In 2009 driving for Brawn Britain's Jenson Button took his sole win in Barcelona. In 2010, Australian Mark Webber driving for Red Bull won easily, leading the race from pole position to the chequered flag. Germany's Sebastien Vettel added his name to the long list of winners in Spain. Vettel and his Red Bull made it two wins in a row for the team. In 2012 a longshot from Venezuela Pastor Maldonado shocked the F1 world by winning the first and only race of his career.
SPANISH HOMECOMING
Alonso in 2013 gave the home crowd something to cheer about winning his second race in Spain, this time driving for Ferrari. Alonso wowed the home crowd overtaking the likes of Raikkonen and Hamilton in one move on the opening lap.
Alonso benefited from an unusual four-pit stop strategy that helped grant him the win. Raikkonen, who drove for Lotus, finished in second place and Massa in his Ferrari finished in third.
HAMILTON WANTS TO JOIN THE PARTY
It was phenomenal that Lewis Hamilton, who had such tremendous success on so many other tracks had not won in Spain. In 2014, Hamilton driving for Mercedes broke the ice and won his first race in Spain and it was his fourth podium too. Teammate Rosberg finished in second and young Australian Daniel Ricciardo, driving for Red Bull, finished in third.
ROSBERG SNEAKS ONE IN
Mercedes was looking to continue its winning ways in the land of ceviche and sweet wine in 2015. Roles were reversed as Rosberg won his first and only race in Spain followed by Hamilton in second. Ferrari, driven by Sebastien Vettel, finished in third.
THE YOUNGEST EVER
In 2016 Red Bull and an eighteen-year-old Max Verstappen from the Netherlands made history in Spain. Verstappen by winning the race became the youngest driver to win, achieve a podium, and lead at least one lap of an F1 race.
Verstappen took the lead of the race after disaster struck for team Mercedes when Hamilton and Rosberg knocked each other out of the race while battling for position in the opening laps of the race. Ferrari finished in second and third place with Raikkonen beating his teammate Vettel for the higher spot on the podium.
MERCEDES AND HAMILTON ARE UNSTOPPABLE
From 2017 until 2021 the Spanish GP was completely owned by Mercedes and Lewis Hamilton winning five consecutive races. Hamilton and Mercedes beat Ferrari's record with Schumacher of four straight wins.
2020's
CAN THEY KEEP IT GOING
Hamilton also tied Schumacher for the most wins in Spain and who knows if in 2022 he will surpass the German in that ranking. It also gave Mercedes its seventh win in Spain not including the pre-Formula 1 GPs. Hamilton may not have had much success during the opening stages of his career in Spain, but he certainly made up for it in the latter years with Mercedes.