Formula 1's 2022 Spanish Grand Prix Race Review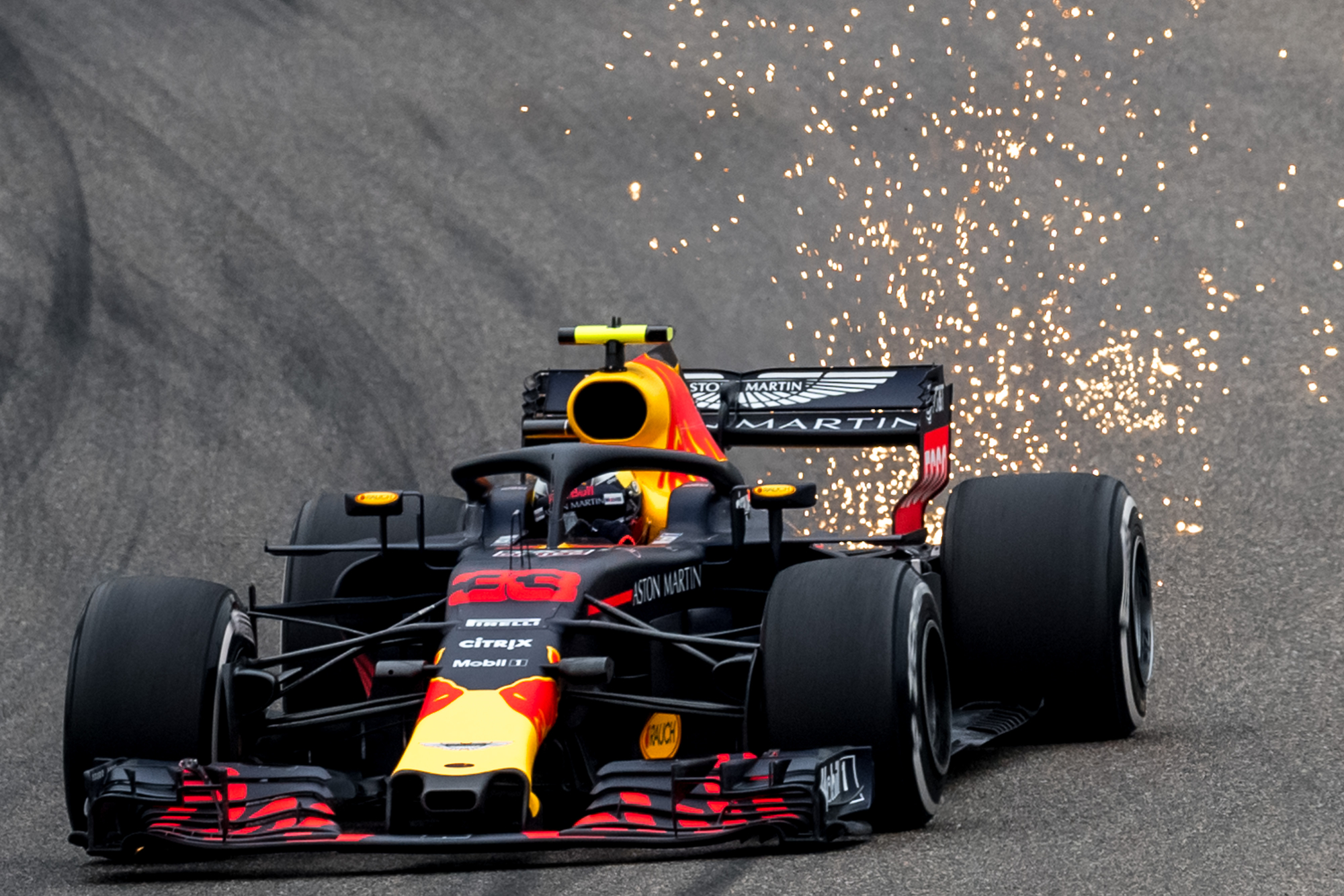 Formula 1 ventured to Barcelona for the sixth race of the season that featured the battle between Red Bull and Ferrari battling for the lead in both championships. The Circuit de Barcelona-Catalunya is familiar territory for drivers and their respective teams who test there during the off season.
Despite the familiarity extremely hot weather created some uncertainty about tire wear and driver endurance. Red Bull was breathing down Ferrari's neck edging ever closer to taking over the lead spots and Spain they were looking to let bulls run wild.
QUALIFYING
Ferrari, who seemed to be having a tough day, managed to pull off some impressive late runs, especially by Charles Leclerc who claimed the fourth pole position of the season. It was also Leclerc's second consecutive pole and thirteenth of his career making him one Ferrari's most successful qualifiers in history.
Leclerc's teammate Carlos Sainz Jr snatched up P3 creating a Ferrari sandwich that held Max Verstappen and his Red Bull in P2. Verstappen had to once again abort his final qualifying lap due to some minor time-consuming errors on the track. Red Bull's Sergio Perez qualified in P5 and certainly would have his work cut out for him on race day.
Mercedes showed off their much-improved cars, reducing the amount of porpoising plaguing the team and their drivers. Lewis Hamilton and George Russel had a strong qualifying with Russel in P4 and Hamilton in P6.
RACEDAY
IT WAS A SCORCHER
The Spanish Grand Prix, which included over 275,000 fans over the entire weekend, was ready for the grand finale to begin. Fernando Alonso and his Alpine were relegated to the back of the grid due to changing their power unit before the race. Temperatures soared and having a water bottle and sunscreen handy was more than just a necessity.
On track temperatures were hitting 48 degrees and off-track temperatures hovered around 37 degrees. These scorching temperatures mean tyre wear and pit stops would play a crucial role in determine the final race order crossing the finish line.
LET'S RACE
The grid was set, and the red lights began to turn and in an instant the lights went out and the Spanish GP roared to start. Leclerc immediately closed the door on a surging Verstappen heading into turn maintaining his lead. Sainz had a nightmare start falling from P3 to P5 while Russel and Perez fought for P3.
HAMILTON AND MAGNUSSEN COLLIDE
Hamilton and HAAS' Kevin Magnussen tangled forcing the Haas into the gravel and damaging the Mercedes's front left tire. Both drivers managed to remain in the race but were forced to pit immediately and place them at the rear of the pack.
Alonso jumped fived positions from last to P15 and even MicK Schumacher had a strong start as well jumping up four spots from P10 to P6. Charles Leclerc slowly pulled away from the rest of the field and was in control of the race.
DANGEROUS TAILWINDS
Sainz on the other hand continued to make the Spanish GP a disaster for himself and Ferrari when he spun out on Lap 7 forcing him to fall even further back in the racing order. Verstappen also suffered from the same problem as Sainz at the exact same spot the Spaniard had spun out. A major tailwind had affected both the Red Bull and Ferrari causing them to lose control of their cars. Verstappen recovered from the forced error and returned on the track in P4.
RUSSEL DEFENDS
Russel now sat in P2 with Mercedes and had Perez and his Red Bull hunting him down. Leclerc stretched his lead even further, leading comfortably by at least ten seconds ahead of his closest competitors. Russel impressed F1 fans defending P2 from Verstappen who incidentally was struggling to open up his DRS flaps.
FERRARI CATASTROPHE
On lap 28 Ferrari and Leclerc suffered a major blow when the Monegasques suddenly lost engine power and his masterful weekend ended early. Leclerc was out and Russel was thrown into first for only a couple of laps until Perez and his Red Bull passed the Brit easily on the starting straight. Red Bull now led the race with Perez in P1 and Verstappen in P2.
PEREZ TAKES ORDERS, VERSTAPPEN WINS ANOTHER
On Lap 50 Perez showed not only his professionalism but his willingness to do what's best for the team ceding his lead spot to Verstappen. Verstappen went on to win his second Spanish Grand Prix and his fourth win of the season. Verstappen has won every race he managed to finish, making him the man to beat in Formula 1.
Perez finished in second place and was clearly disappointed about the team orders he was reluctant to follow. Russell and Mercedes could celebrate an incredible result with third place. Russel has finished in the top 5 of all the races he was in making him one of the most consistent drivers.
MERCEDES REBOUNDING
Sainz and Ferrari finished in P4 salvaging some points and pride after their disaster of a day. Lewis Hamilton, who started the race with chaos, climbed his way to from 19th place to 5th place further reinforcing Mercedes improvements on their car. Mercedes is looking better and will certainly play a role in future races.
CHANGES ON THE LEADERBOARDS
Red Bull rued the day and surpassed Ferrari in Constructors Category leading the way with 195points to 165. Verstappen also surpassed Leclerc for the driver's championship leading with 110 points with Leclerc in second place with 104 points.
HIGHSTAKES IN MONACO
Ferrari's dream start to the season has faded into Red Bull's dominance on the track. Monaco awaits Formula 1, and can Ferrari and Leclerc rebound, or will Red Bull and Verstappen continue to own the series.
2022 SPAIN GRAND PRIX FINAL STANDINGS
| | | | | |
| --- | --- | --- | --- | --- |
| RANK | DRIVER | COUNTRY | TEAM | FASTEST LAP |
| 1 | MAX VERSTAPPEN | NETHERLANDS | RED BULL | |
| 2 | SERGIO PEREZ | MEXICO | RED BULL | 1:24.108 |
| 3 | GEORGE RUSSEL | BRITAIN | MERCEDES | |
| 4 | CARLOS SAINZ JR | SPAIN | FERRARI | |
| 5 | LEWIS HAMILTON | BRITAIN | MERCEDES | |
| 6 | VALTERRI BOTTAS | FINLAND | ALFA ROMEO | |
| 7 | ESTEBAN OCON | FRANCE | ALPINE | |
| 8 | LANDO NORRIS | BRITAIN | MCLAREN | |
| 9 | FERNANDO ALONSO | SPAIN | ALPINE | |
| 10 | YUKI TSUNDOA | JAPAN | ALPHA TAURI | |
| 11 | SEBASTIEN VETTEL | GERMANY | ASTON MARTIN | |
| 12 | DANIEL RICCIARDO | AUSTRALIA | MCLAREN | |
| 13 | PIERRE GASLY | FRANCE | ALPHA TAURI | |
| 14 | MICK SCHUMACHER | GERMANY | HAAS | |
| 15 | LANCE STROLL | CANADA | ASTON MARTIN | |
| 16 | NICHOLAS LATIFFI | CANADA | WILLIAMS | |
| 17 | KEVIN MAGNUSSEN | DENMARK | HAAS | |
| 18 | ALEXANDER ALBON | THAILAND | WILLIAMS | |
| RETIRED | ZHOU GUANYU-LAP 28 | CHINA | ALFA ROMEO | |
| RETIRED | CHARLES LECLERC-LAP 27 | MONACO | FERRARI | |