Formula 1's Spanish Grand Prix Travel Guide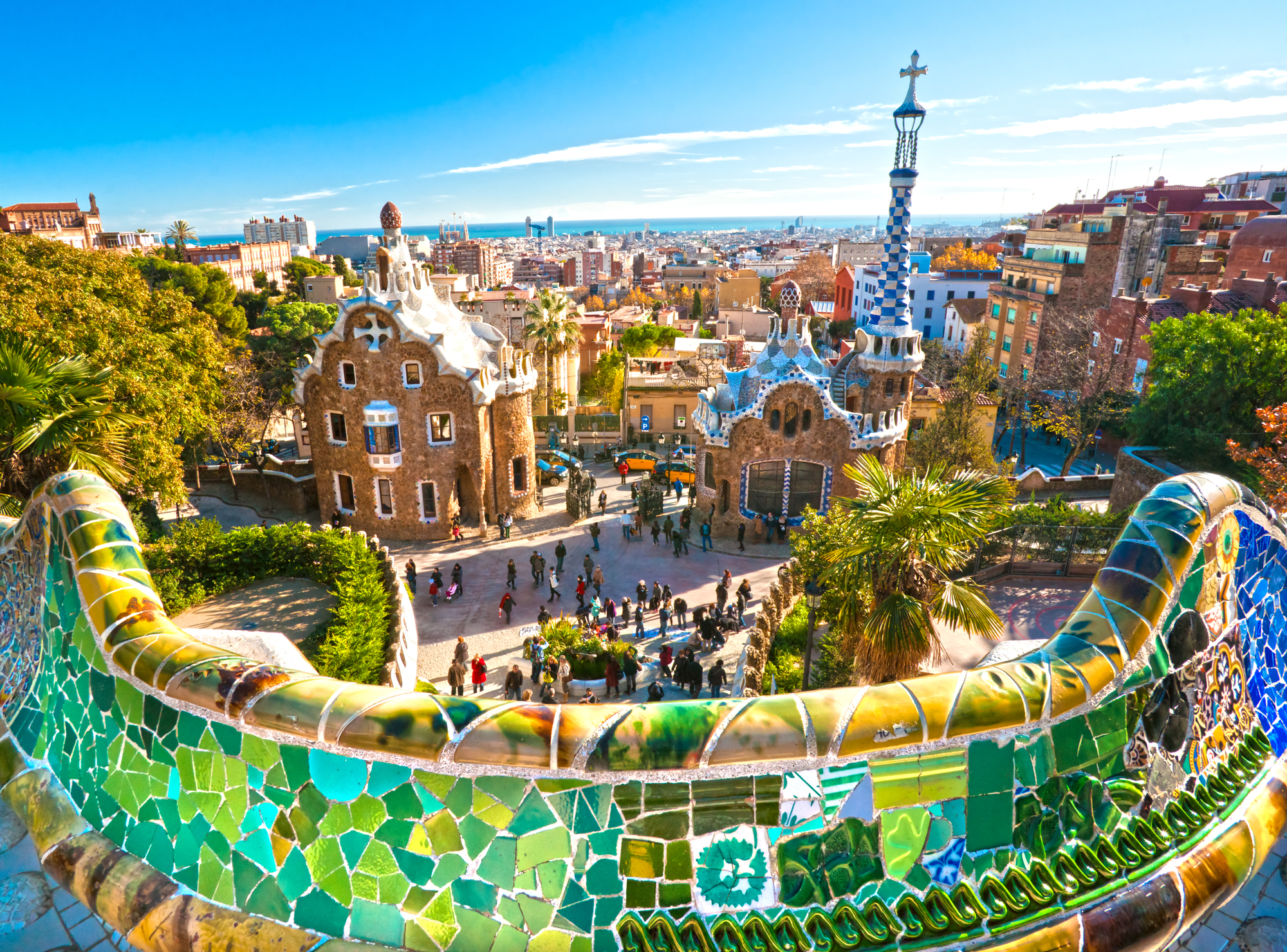 VIVA L'ESPANA
Every year Formula 1 takes its traveling circus to Barcelona for the Spanish Grand Prix where a great deal of action takes place on and off the track. Barcelona is located in Catalonia on the northeastern coast of Spain.
Barcelona is world-famous and attracts millions of tourists every year all year round. Barcelona is one of the most populated cities in Europe and its port plays a crucial role in Spain's and Europe's naval affairs.
Aside from its important economic role, Barcelona is a cultural hub that has a great deal of food, art, and amazing beaches to keep you entertained during your weekend. Here is your Formula 1 travel guide to Barcelona.
PACKING YOUR BAGS
The Grand Prix is scheduled in May so you can expect comfortably warm temperatures that hover in the low twenties and at worst fall to sixteen degrees. The moderate temperatures mean you can pack a variety of different wardrobes that can vary between light wear for the day and more trendy items for your nighttime adventures.
AIRPORTS AND TRANSPORTATION
GETTING AROUND THE CITY
Once your bags are all packed up, you'll fly and land at the Barcelona El Prat Airport which is located seventeen kilometers away from the heart of the city. You can easily travel from the airport by taxi, Uber, public buses, a metro system, and even commuter trains.
GETTING TO THE TRACK
Traveling to the Circuit de Barcelona-Catalunya from the downtown area of Barcelona can be achieved by taking a train to Montmelo Station and hopping onto a shuttle bus that brings you to the track.
You can also drive to the track where parking is provided with over thirty thousand spots available. In both cases, please keep in mind it can take up to forty-five minutes or more to arrive at the track so plan accordingly.
WHERE TO STAY?
One of the many beautiful aspects of Barcelona is that no matter which of the following regions you choose to book your hotel in, you will always be in and around vibrant areas of the city. Barcelona is a big city and you'll have plenty of options for accommodation. Here are some of the best areas to book a hotel in.
BARRI GOTIC (GOTHIC QUARTER)
Traveling back in time is made easy by booking your stay in the Gothic Quarter which maintains its medieval look in the heart of all of Barcelona. Your hotel will be surrounded by a myriad of streets filled with tapas bars, restaurants, museums, landmarks, and boutiques.
This area is always teeming with life, creating a lively ambiance all day and night. You will have numerous landmarks and attractions available to you that can be easily accessed on foot.
La Rambla is a 1.2-kilometer road that is open to pedestrians only that slices through the heart of Barcelona which you will use on more than one occasion during your stay.
EL RAVAL
El Raval borders the Gothic quarter and has become an ever-evolving neighborhood that holds on to the cultural arts and bohemian tendencies. El Raval has a plethora of restaurants and tapas bars to choose from and you will wish you could eat more times in a day than you should. There are multiple museums available if you want to enjoy some Spanish art and exhibitions from abroad.
BARCELONETA
Booking a hotel on the coast is ideal for those who love looking out to the ocean while the sunsets. Barceloneta's coast is long and provides multiple hotels and if you want luxury the W Hotel is a must. Barceloneta also has a yacht-filled marina where you can rent or moor your boat during your F1 weekend.
Barceloneta offers plenty of seafood-based restaurants and plenty of bars to keep your lips wet. The Barcelona Aquarium is also an option if you are traveling with family and want a simple activity that is still engaging.
EL BORN
Also known as the old city, El Born is a more laid-back region of Barcelona that borders the Gothic Quarter and Barceloneta. Its location allows one to easily access the coast or the heart of the city by foot.
El Born is a museum aficionado's dream where they can find the Picasso Museum, European Museum of Modern Art, and The Museum of World Cultures. Restaurants tend to lean on the traditional side of Spanish cuisine and bring a rich history of flavor to you.
WHERE TO EAT?
You don't have to be a foodie to enjoy the many delights Barcelona has to offer anyone's taste buds. You will always have a full happy belly while you watch formula 1 due to the numerous tapas bars and restaurants that offer a wide variety of twists and turns using fresh ingredients.
TAPAS
If you are wondering what Tapas is, you won't have to wait long in Barcelona to figure it out. Tapas are small dishes similar to appetizer portions that allow you to enjoy a wide range of flavors over multiple dishes.
Don't be surprised if by the end of your meal you had at least ten different kinds of plates. Tapas can be enjoyed as quick little snacks or as the main meal while sipping on some Spanish wine or beer. Here are some Tapas bars you absolutely need to try.
RESTAURANTS
For every Tapas bar you'll find in Barcelona you will also find restaurants that serve whole dishes and put on full display the power of Spanish cuisine. You will have your choice of Michelin star resto's to small holes in the wall that rival the best of them.
Barcelona has not been immune to international influence and you will find many eateries offering cuisines from across the globe. No one ever leaves Barcelona hungry! Check out some of these popular locations and don't forget to book your spots earlier than later!
BARCELONA NIGHTLIFE
When the stars come out sleeping is not an option during your Grand Prix experience because going to Barcelona early in Barcelona would be a terrible waste. Barcelona adds to its impressive reputation by offering a ton of bars, beach clubs and nightclubs to help you dance the night away.
Nightclubs tend to open up around midnight and close when the sun rises around six am, giving you plenty of time to party. The hottest spots can be found in the Gothic Quarter, Las Ramblas, Raval, and El Born to name a few.
During the Grand Prix weekend there will be bigger crowds than usual so be sure to book your tables or booths beforehand. Here is a list of nightclubs you have to try in Barcelona.
NIGHTCLUBS
BARS
SIGHTSEEING
When you aren't at the track or enjoying some delicious tapas, you will have plenty of landmarks that you cannot skip. Barcelona is home to some of the most beautiful and unique architecture in the world.
In one moment, you can feel like you are in a medieval world, and in another moment lost in a modern art-inspired world. You will have your pick of the litter from churches to museums and outdoor exhibits to keep your senses fully engaged.
GO TO CHURCH
Taking a long walk on the La Rambla thoroughfare you will be able to see Barcelona's vibrant city in action. Some of the best churches to visit that have both incredible facades and intricate interiors are the Cathedral of Barcelona and La Sagrada Familia.
GAUDI'S INFLUENCE
A name you will hear regularly during your trip is Gaudi, Antoni Gaudi was an architect from the 19th century who designed some of the most impressive works of art that call themselves buildings in Barcelona. You need to see the Casa Vicens Gaudi, The Gaudi House Museum, the Gaudi Crypts, Casa Mila and the Casa Batllo, each of which will leave you spellbound. There is also the Park Guell which was designed by Gaudi and is considered a World Heritage site.
THINGS TO CONSIDER
Barcelona is extremely welcoming to tourists and offers its heart and soul to everyone who visits but that does not mean there aren't things you should avoid or be wary of. Please consider the following tips when you come to Barcelona.
Be wary of pickpockets from the moment you are on the shuttle bus from the airport and when you are walking along the streets of the city. At night try to stick to well-lit streets with plenty of people on the streets.
You will get fined for wearing your bathing suit in the city, save it for the beach and the surrounding boardwalks.
Bullfighting is no longer legal in Spain
Be respectful of the Catalonian unrest with Spain. It is best and easier to avoid conflict by not calling anyone you meet there a Spaniard.
Smoking is allowed in specific areas. Don't' light up until you are sure you can to avoid hefty fines.
Avoid eating on Las Ramblas. Plenty of tourist traps that overcharge and can't compare to the restaurants away from the street.
Your Formula 1 Grand Prix Experience in Barcelona has all the right necessities to ensure a quality weekend away from the track. In fact, you may need a couple of days of rest after you are done visiting this world-class city. The Spanish Grand Prix is a great time to visit and we can help you plan your dream trip at the push of a button.Contact Us now!!