Formula 1's 2023 Spanish Grand Prix Race Review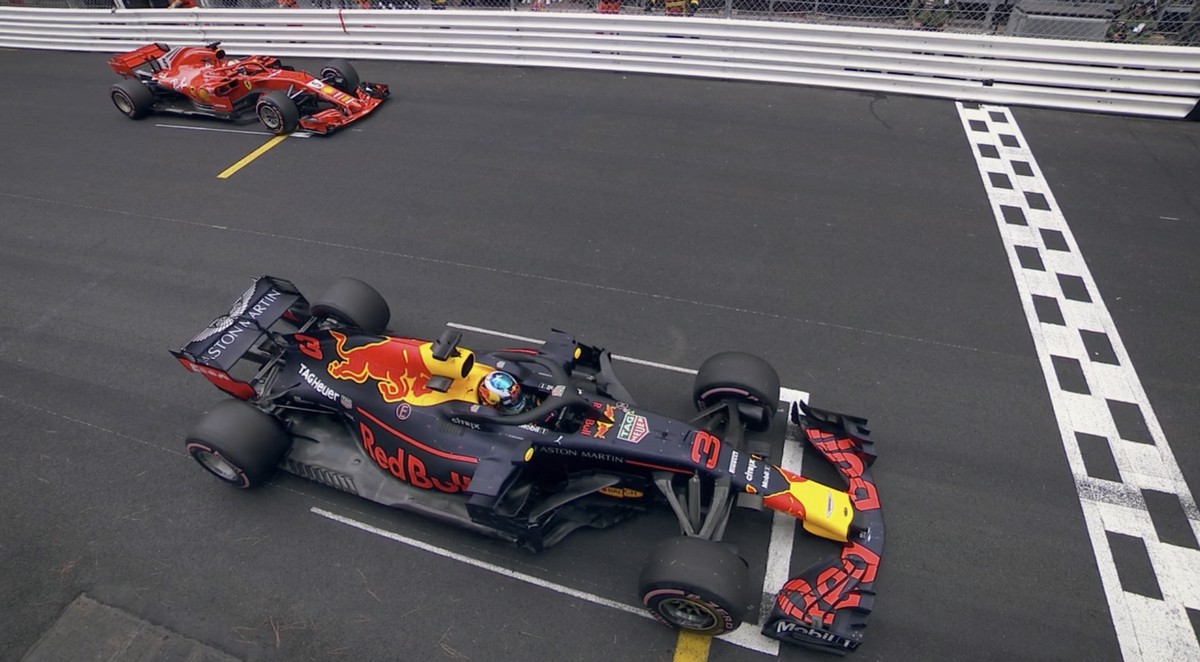 Verstappen Hits a Grand Slam in Barcelona.
After an interesting Monaco Grand Prix a week earlier, Formula 1 traveled to Barcelona for the 2023 Spanish Grand Prix. Verstappen entered the race looking to extend his championship lead while the rest of the field struggled to keep up. Mercedes continues to improve while Ferrari struggles, and Aston Martin, led by Fernando Alonso, is on the hunt for that elusive victory. One thing is certain the Spanish crowd would love to see Alonso claim the top prize, but with Verstappen on the grid, it is undoubtedly a tall order to fill.
Race Day
After an eventful qualifying session for the Spanish Grand Prix, Pierre Gasly received two three-place grid penalties, dropping him from fourth to 10th on the starting grid. Charles Leclerc had to start from the pit lane due to a rear-end replacement. Max Verstappen took the lead at the start, defending against Carlos Sainz. Lewis Hamilton contacted Lando Norris, causing damage to Norris' car. Verstappen pulled away while Lance Stroll moved up to third. Hamilton and George Russell made their way up the field. Valtteri Bottas, Nico Hulkenberg, Guanyu Zhou, and Nyck de Vries opted for early pit stops. Russell overtook Esteban Ocon to reach fourth, and Leclerc made impressive progress from the pit lane. Verstappen maintained a significant lead over Sainz, with Hamilton in third. Ocon pitted, followed by Stroll. Sainz made his pit stop, questioning his strategy over the radio. Leclerc pitted after 17 laps on the hard tires. Verstappen, Hamilton, Russell, Alonso, Perez, and Gasly were the top drivers yet to pit as the race reached lap 19.
Verstappen continued to dominate as the race progressed, building a substantial lead over the chasing pack. Hamilton maintained his position in third, but Russell was putting pressure on him, eager to secure a podium finish. Alonso and Perez held strong in fourth and fifth, respectively, while Gasly made up ground after his grid penalties, moving up into sixth place.
The battle for points intensified as drivers employed different strategies, opting for various pit stop timings and tire compounds. Leclerc continued his impressive recovery drive, overtaking multiple opponents and making his way into the points-scoring positions.
On lap 33, Verstappen made his first pit stop, taking on a fresh set of medium tires. Hamilton inherited the lead momentarily but soon pitted as well, rejoining behind Verstappen. Still on track, Russell briefly took the lead and highlighted his remarkable pace, aiming to close the gap to the frontrunners.
However, Russell's hopes for a podium were dashed when he made his pit stop on lap 43, rejoining in fifth place behind Alonso and Perez. Despite the setback, Russell remained determined to make up ground in the remaining laps.
At the front, Verstappen maintained his comfortable lead over Hamilton while the battle for the final podium position intensified between Alonso, Perez, and Russell. Russell began closing in on Perez with fresher tires, setting up a thrilling battle in the race's closing stages.
Verstappen is king
In the end, Max Verstappen cruised to a dominant victory, crossing the finish line over 20 seconds ahead of Lewis Hamilton, who secured second place. Meanwhile, Fernando Alonso produced a masterful defensive display to hold off the relentless attacks of Sergio Perez and George Russell, ensuring a remarkable podium finish for Alpine.
Behind them, Pierre Gasly displayed his skill and determination, finishing sixth place after starting 10th. Charles Leclerc's incredible recovery drive saw him cross the line in seventh, followed by Esteban Ocon in eighth. Valtteri Bottas and Nico Hulkenberg completed the top ten, earning valuable points for their respective teams.
Montreal is up next
The Spanish Grand Prix delivered plenty of excitement, with impressive performances, strategic battles, and dramatic comebacks, showcasing the relentless competitiveness of Formula 1. The next race will have teams flying across the Atlantic Ocean to the Canadian Grand Prix held at Circuit Gilles Villeneuve in Montreal. Can anyone beat Verstappen, or will he run away with another race?
| | | | | |
| --- | --- | --- | --- | --- |
| RANK | DRIVER | COUNTRY | TEAM | FASTEST LAP |
| 1 | MAX VERSTAPPEN | NETHERLANDS | RED BULL | 1:16.330 |
| 2 | LEWIS HAMILTON | BRITAIN | MERCEDES | |
| 3 | GEORGE RUSSEL | BRITAIN | MERCEDES | |
| 4 | SERGIO PEREZ | MEXICO | RED BULL | |
| 5 | CARLOS SAINZ JR | SPAIN | FERRARI | |
| 6 | LANCE STROLL | CANADA | ASTON MARTIN | |
| 7 | FERNANDO ALONSO | SPAIN | ASTON MARTIN | |
| 8 | ESTEBAN OCON | FRANCE | ALPINE | |
| 9 | ZHOU GUANYU | CHINA | ALFA ROMEO | |
| 10 | PIERRE GASLY | FRANCE | ALPINE | |
| 11 | CHARLES LECLERC | MONACO | FERRARI | |
| 12 | YUKI TSUNODA | JAPAN | ALPHA TAURI | |
| 13 | OSCAR PIASTRI | AUSTRALIA | MCLAREN | |
| 14 | NICK DE VRIES | NETHERLANDS | ALPHA TAURI | |
| 15 | NIKO HULKENBERG | GERMANY | HAAS | |
| 16 | ALEXANDER ALBON | THAILAND | WILLIAMS | |
| 17 | LANDO NORRIS | BRITAIN | MCLAREN | |
| 18 | KEVIN MAGNUSSEN | DENMARK | HAAS | |
| 19 | VALTERRI BOTTAS | FINLAND | ALFA ROMEO | |
| 20 | LOGAN SARGEANT | UNITED STATES | WILLIAMS | |