Formula 1's Emilia Romagna (Imola) Grand Prix Travel Guide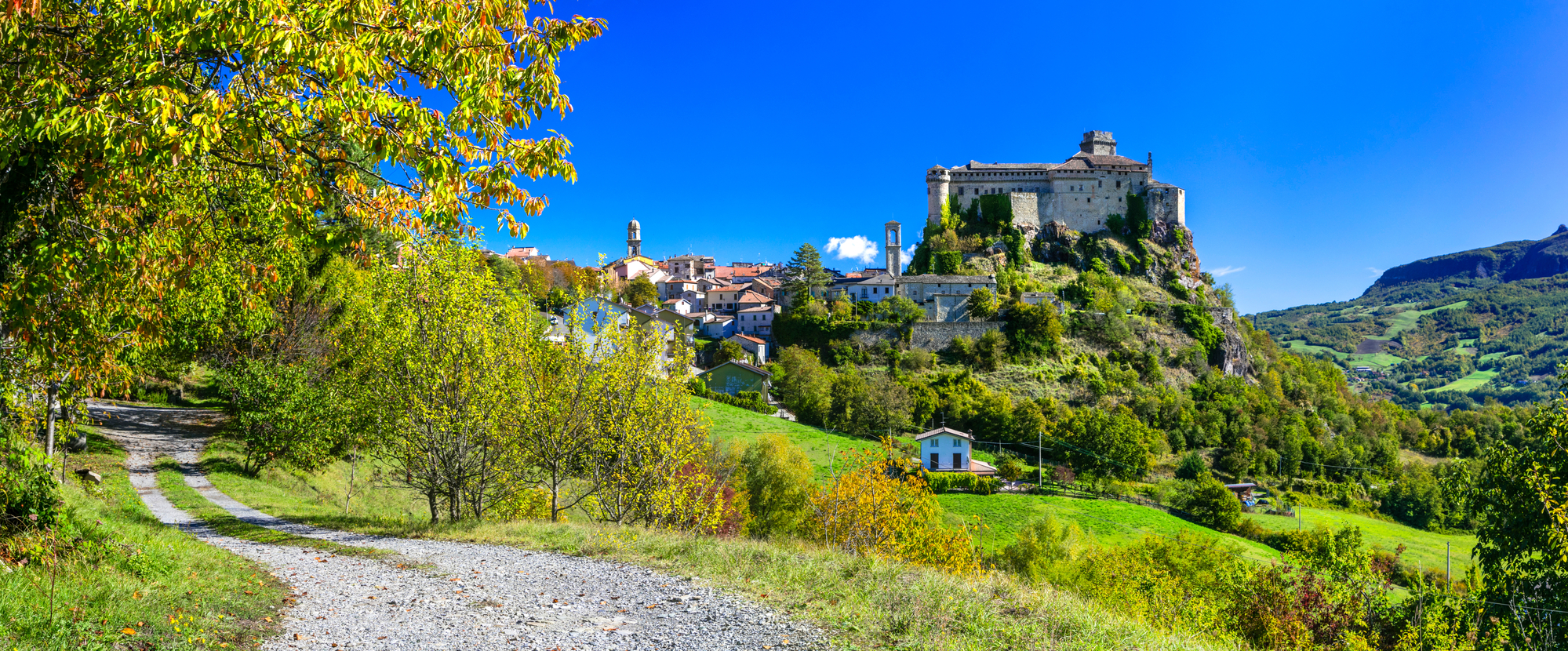 It does not do much to convince anyone to travel to Italy and enjoy the many beautiful and delicious aspects of the country. Formula 1 fans are no different and planning to watch the Emilia Romagna Grand Prix at the Autodromo Enzo e Dino Ferrari which is commonly known as Imola is like visiting a holy site of racing.
Imola has been hosting races since the early eighties and has had some incredible and sad moments such as the deaths of Ayrton Senna and Karl Ratzenberger. On a more positive note, the modern edition of the GP has been proven to be an unpredictable and wild race that captivates fans. The Grand Prix signed a contract keeping them on the F1 schedule until 2025 which gives you ample time to visit this iconic track.
PACKING YOUR BAGS
The province of Emilia Romagna is located in the Northeastern part of Italy and shares a coast with the Adriatic Sea. You won't be needing swim trunks because the race typically takes place in the spring month of April. Temperatures average around eighteen degrees and fall as low as eight degrees. Packing some warmer clothing for the cool evenings is suggested.
We also suggest packing some rain gear because the chances of rain are extremely high during the spring months. Be sure to pack some comfortable walking shoes to make your sightseeing adventures pleasurable not only for your eyes but also for your feet.
AIRPORTS AND TRANSPORTATION
European travelers are more than likely to land at the closest airport to Imola in the nearby city of Bologna at the Guglielmo Marconi Airport. You may also land in some of the other smaller airports in the region such as the Forli Airport (FRL), Parma Airport (PMF), and the Federico Fellini International Airport (RMI) in Rimini.
All these airports service most of Europe and smaller flights. Trains and shuttle buses are readily available to transfer you to Bologna or any of the larger cities in the region such as Forli and Faenza.
For those traveling from outside of Europe, you may find yourself landing in Milan at the Malpensa International Airport (MXP) which services international and long flights. Landing in Milan will require you to either book a connecting flight to Bologna, book a spot on a high-speed train or rent a car to travel the 300km to the circuit. We suggest taking the train because of the decent prices and the quick 2-hour and 15-minute ride to Bologna.
GETTING TO THE TRACK
In all likelihood, your Grand Prix Experience will call the city of Bologna home base, which makes traveling to the track very simple. Renting a car is a practical way to get to the circuit but do expect to deal with strong traffic due to the high volume of visitors heading to the same destination as you.
You can expect the car ride to take at most an hour and average 45 minutes of travel time. Taking a train is also a convenient way to get to Imola but be prepared to have a nice long walk from the train station in Imola to the Autodromo that can take up to 30 minutes.
WHERE TO STAY
The beautiful countryside of Emilia Romagna provides more than amazing vistas, food, and amazing wine, it also provides a plethora of accommodation to suit every need. We suggest staying in the city of Bologna for your Grand Prix weekend. Bologna, as mentioned earlier, is only a twenty-minute train ride away from the circuit.
BOLOGNA
Bologna is filled with multiple sightseeing opportunities and grants easy access to some amazing spots outside the city as well. We recommend staying in the Centro Storico (Historic Center) where the majority of the hotels, restaurants, and easy access to the train system is available. The Jewish Ghetto and the Fiera Di Bologna Districts can also provide ample accommodations so do not fret if you can find something in the Centro Storico.
Nearby cities like Forli and Faenza can also provide accommodations but do expect a more subdued and relaxed atmosphere due to their smaller sizes.
WHERE TO EAT
Emilia Romagna is often overlooked as a travel destination in Italy but those who have visited this beautiful province know fully well how beautiful and tasty your experience can be. Emilia Romagna has a strong rural and farming industry, which means almost all your meals will include some of the freshest ingredients you can have. You will never go hungry and your palate will be begging you for more food.
Get ready to enjoy some of the world's best Mortadella, Parmigiano cheeses, prosciutto, and pasta that will stretch your belts. Add some incredible local wine and all the necessary food groups are covered. In Bologna, you will have your pick of Michelin caliber restaurants to small Osteria's that will blow your taste buds away.
Here are some of the best restaurants you can enjoy in Bologna.
NIGHTLIFE
After a long day at the track it is more than likely you will get a little thirsty so why not enjoy an Italian-style happy hour sipping on Aperitivos. Traditionally taking place from 5 to 8 pm, many bars and restaurants share some unique cocktails and finger foods to help you unwind from your day and chat it up with the locals.
After you Aperitivo you can go enjoy your supper before heading out again to hit up a bar or nightclub in the city. The nightlife in Bologna is very vibrant and finding a nice spot to enjoy for the rest of your night won't be so difficult. Nonetheless, we listed some of the best nightclubs and bars you should have a drink or two in.
SIGHTSEEING
BOLOGNA
Bologna is considered to be one of the world's food capitals, but it is also home to many amazing landmarks worth your time. Staying in the heart of the city you will have easy access to Piazza Maggiore (main square) where you won't miss seeing the Basilica of San Petronio. The Basilica is one of the largest cathedrals in the world which boasts some incredible gothic architecture. Piazza Maggiore is also home to a multitude of restaurants, cafés, and beautiful buildings.
Stretch your legs if you want some impeccable views of the city because visiting the Two Towers of Bologna will require climbing nearly 500 steps to reach the top. It takes some work but the view from these 12th-century buildings is worth it. When you're done enjoying the city from above you can visit the splendid Fountain of Neptune found in the Piazza del Nettuno.
Museums are also widely available in the city and each will possess unique artworks they have collected over the centuries. Visiting the Museo Civico Arquelogico (archeological museum) is like stepping into a time machine! An interesting sight to visit is the FICO World Eataly which is a food-based theme park where you can taste some of the best local produce and dishes imaginable.
OUTSIDE OF BOLOGNA
Outside of Bologna, racing fans can enjoy the aptly called "Motor Valley " which can include visits to tracks, museums, and manufacturers. Visiting the Museo Enzo Ferrari in Modena is a must but then again visiting the Maranello certainly can get your Ferrari desires satisfied. In the motor valley, you can visit sites dedicated to Lamborghini, Maserati, Pagani, and Ducati.
Taking a drive across Emilia Romagna presents a unique experience and stopping in some medieval villages like Brisighella is definitely worth it. Visiting Emilia Romagna and watching the race at Imola is the ultimate Grand Prix Experience.
THINGS TO CONSIDER
Italy's currency is the Euro and most establishments accept all credit cards. Having cash on you is always handy, especially in the smaller villages and towns surrounding major cities.
The time zone is +1GMT
Italian is the primary language used in Italy. Most of the tourist and service industry employees may have some basic ability to speak English.
Travel Visas are not needed for entry into Italy for travelers from most countries in the world.
Bring a power and voltage adapter if you do not have Type F compatible plugs.
Dress modestly if visiting the interiors of churches.
Be wary of pickpockets near translations