Formula 1's Singapore Grand Prix Travel Guide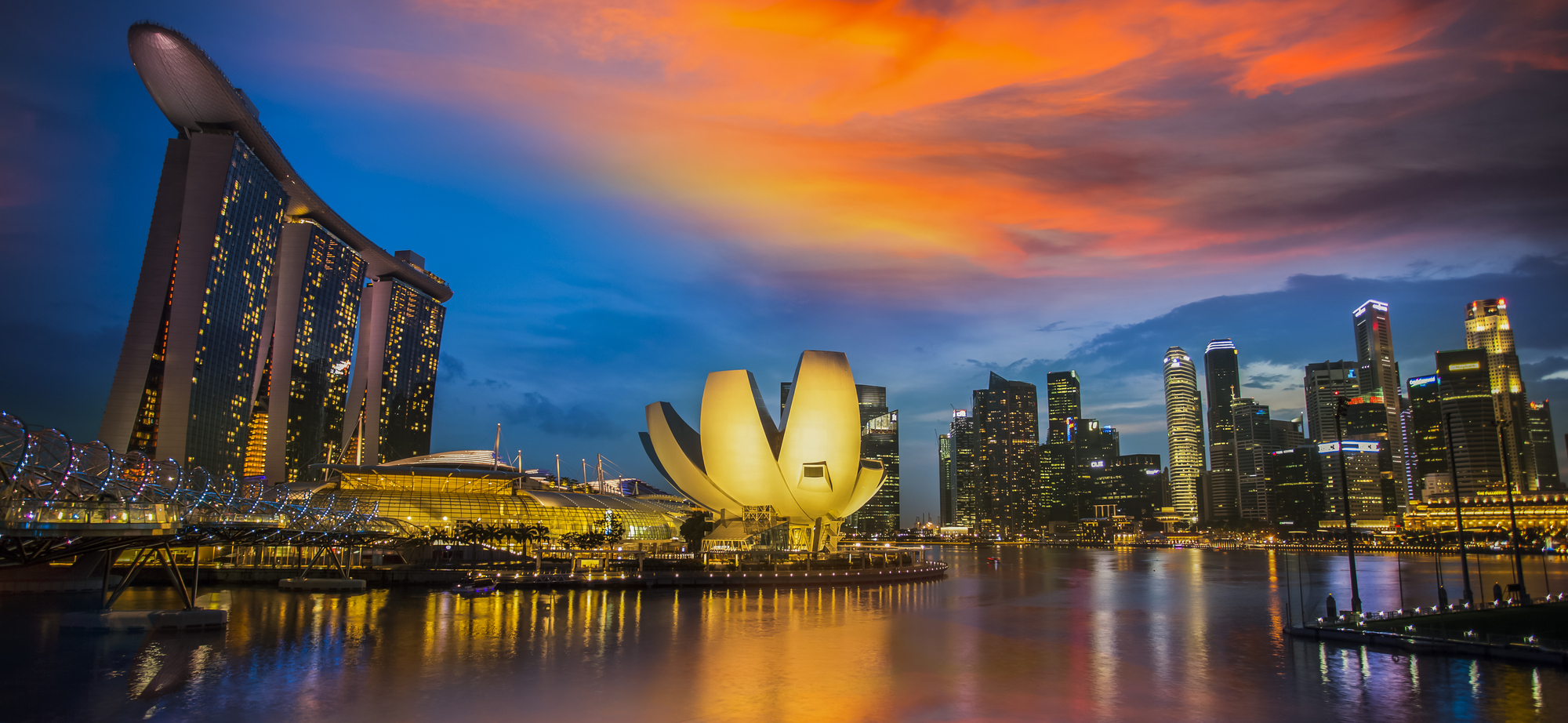 LIVING LARGE IN MARINA BAY
Formula 1's Singapore Grand Prix will take you to the Marina Bay Circuit where you will enjoy a fantastic race while enjoying the fabulous city that surrounds it. Singapore is home to more than five million people and is one of the richest countries in Southeast Asia.
Singapore was occupied by many foreign nations such as Japan during World War 2 and then became a part of Malaysia in the early sixties and became independent in 1965. Singapore offers a beautiful blend of cultures that intertwine Laysan, Indian, Chinese and British vibes to the country.
PACKING YOUR BAGS
The Grand Prix is held in Marina Bay, which encompasses its Central Business district and the downtown core littered with skyscrapers. The Singapore GP takes place in the fall months of the year but doesn't expect cooler weather, it will be hot with temperatures nearing thirty degrees on a daily basis. Pack light clothing and leave the wool at home unless sweating is a part of your F1 plans.
AIRPORTS AND TRANSPORTATION
Your flights will have you land at the Singapore Changi Airport and from there you can take a taxi, private car, or shuttle bus to Marina bay which can take you twenty minutes. If you choose to take the train to the Bay, it will take you much longer with trips taking well over an hour and more to arrive. The best option is by car by far.
WHERE TO STAY?
Finding a hotel won't be difficult to find in Marina Bay because all you need to do is look up and you will see one of the many iconic hotels in the area. You can stay by the water or venture closer to the city core and in either case, you will be in the heart of the action during the Formula 1 weekend.
A HOTEL LIKE NO OTHER
The Marina Bay Hotel is one of the world's most unique hotels due to its incredible design which includes three separate towers that are interconnected with a boat-like structure and includes the world's largest pool on its rooftops.
Marina Bay also offers many familiar brands you might be comfortable with such as the Ritz Carlton, Sofitel, Ascott, Hilton, and Marriott hotels. You will have an incredible view of the track and city from most of the hotels you can book adding to your experience. Hospitality is a key part of the culture and you will appreciate the quality of service you can receive in their hotels.
WHERE TO EAT?
After spending a few hours in the energized Marina Bay food will naturally come to mind and boy oh boy are you about to be spoiled with a wide range of gastronomies to keep you salivating all weekend long.
HUNGER WON'T BE A PROBLEM
There are numerous luxurious restaurants to choose from, but you will be tempted and should tryout some of the more modest restaurants and street vendors for authentic Southeast Asian foods. You will also have no problem finding restaurants that serve classic Italian, French, and steakhouse cuisines for those who like more traditional cuisines.
Hitting up a restaurant with a terrace or rooftop table areas allows you to not only eat but enjoy the surrounding skyline. Marina Bay has something for everyone and listed below are some of the best restaurants you try during the Grand Prix.
NIGHTLIFE
Despite Marina Bay's heavy interest in business and finance the city knows how to party into the wee hours of the morning. Marina Bay has every possible type of bar at your disposal and each of which is unique in its own way. You can find lounge bars, waterfront bars, rooftop bars, and resto-bars. Trust us you'll never go thirsty!
AN EXPERIENCE FOR ALL THE SENSES
When it comes to nightclubs you will have to see it to believe it when it comes to unique designs and concepts. Take for example the Marquee Singapore, which is the largest nightclub in the country. It has an indoor Ferris wheel and a light show you should keep anyone epileptic far away.
The Ce La Vi nightclub has a massive rooftop area where you can drink overlooking the bay and watch the sunset depending on if you arrive early enough. Here's a list of some other bars and clubs that may be of interest to you.
SIGHTSEEING
JUST LOOKUP
Now that we have covered the essentials for your F1 weekend in Singapore, let's take a look at the many landmarks and activities you can see and do. Skyscrapers are the name of the game in Marina Bay and finding the right vantage points will allow you to look at these architectural beauties in all their splendor. Marina Bay is great because you can kill two birds with one stone due to the large number of sky-high restaurants and bars with incredible views.
A TECHNO FOREST
If you are afraid of heights, some activities and sites can be done with your two feet walking on solid land. Visiting the Gardens by the Bay at night is an absolute must because the radical lit-up man-made trees that tower into the sky are a sight to see.
COASTAL DELIGHTS
The 5.5-billion-dollar Marina Bay Sands Resort will also have you reaching for your camera because of its unique design and sheer size. While you are at the bay you can visit the Merlion statue which is the mythical creature symbolizing Singapore and has multiple cafes and bars around it too.
If you are traveling with a loved one, you can have a romantic experience on the Singapore flyer which is one of the world's biggest Ferris wheels. Gambling can also be included in your weekend by visiting the massive Marina Bay casino found inside the Marina Bay Sands Hotel.
LEARN SOMETHING
For the museum fans visiting the ArtScience Museum is a must and you won't have a hard time finding it either. The ArtScience Museum building is shaped like a giant lotus found near the base of the Marina Bay Sands hotel. Everything inside and around the Marina Bay Sands Hotel is epic and no expense has been spared in design and construction.
THINGS TO CONSIDER
Traveling to Marina Bay to watch the Singapore Grand Prix is the best idea for anyone who loves architecture and is treated like royalty. Nonetheless, travelers need to be aware of local customs and rules, so you stay out of trouble and enjoy your trip even more.
The Singapore Dollar (SGD) is used and you will be pleasantly surprised by the decent exchange rate for Euros and Us Dollars.
Avoid getting yelled at by respecting walkways and bicycle lanes. The best trick is to follow what the locals are doing and don't use the wrong lanes. Never try to cut a lineup either!
Credit cards are accepted in all the major hotels and restaurants but always keep cash in hand for some smaller businesses that have yet to go fully digital.
Do not litter unless you want a huge fine or have the locals scold you in public. Cleanliness is a major part of Singaporean culture which also means taking off your shoes when entering someone's home.
Do not bring chewing gum into the country! Chewing gum is illegal in Singapore and will be confiscated at customs.
Smoking cigarettes only in designated areas and be sure to dispose of the cigarette but in the appropriate place too.
Singapore has a zero-tolerance approach to drugs and getting cut will incur the full force of the law even if you are a tourist.
Many establishments are required to have special permits to sell alcohol after 1030pm so be sure to not hang out in the wrong place at the wrong time for a good drink.
Save your bravado for the racetrack as Singaporeans frown upon public displays of anger or yelling.
Always research the rules when visiting houses of worship, especially for dress code.