2024 Race Status:
NOT IN 2024 CALENDAR
Date:
N/A
Year of Last Race: City:
Hanoi, Vietnam
Circuit:
Hanoi Circuit
The next race date has not yet been announced.

Enter your email address into the notification form to receive email alerts and be the first to know when the race date is announced!
The 2020 Grand Prix season marks the first Vietnamese Grand Prix ever. The street circuit is a temporary track for the inaugural event that closes some surface streets in Vietnam.
Near Vietnam's Old Quarter, Hanoi Street Circuit is close to entertainment, dining, and Vietnamese culture. The circuit is also a drive away from Hanoi's French Quarter, which features boutiques, museums, galleries, and historical landmarks.

Vietnamese Grand Prix Race & Ticket Updates
Enter your email below to be notified when tickets go on sale and when time-limited deals become available.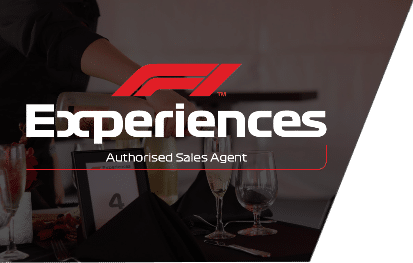 Vietnam Grand Prix Race Tickets
Official F1 Ticket Packages include exclusive benefits that you cannot get anywhere else! No matter which race you attend, F1 Experiences brings you the best tickets available, first-class hotels, and unprecedented access to team garages, the pit lane, drivers, and more!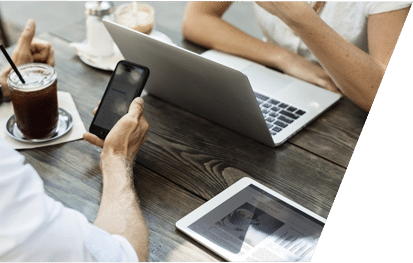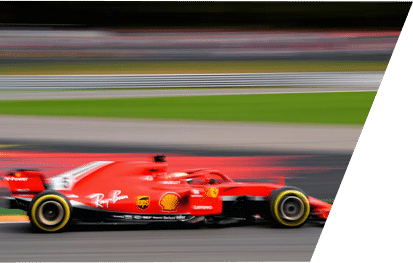 RACE SCHEDULE & INFO
Get all the info you need for race week in Vietnam! The race schedule, events, track activities, how to get to the track, what's allowed or prohibited at the track, and many more frequently asked questions.
Make your Vietnam Grand Prix trip one to remember!
ABOUT THE Vietnamese Grand Prix
Former Formula 1 CEO Bernie Ecclestone had been eyeing up Vietnam as a potential site for a grand prix, but ultimately gave up on the idea as there were already five other races in Asia. However, Liberty Media stepped in and in 2017, purchased the commercial rights to Formula One and opted to revisit the idea of a Vietnamese Grand Prix. In 2018, it was announced that the race was a go – all that was needed was a circuit.
For that, officials turned to the Hanoi Street Circuit, a series of roadways located near the My Dinh National Stadium. When construction on the circuit was completed in February 2020, it featured a straight of 1.5 km (0.9 mi), making it one of the longest on the calendar. To design the street circuit's purpose-built section, architect Hermann Tilke took inspiration from the Circuit de Monaco, Sepang International Circuit, the Circuit of the Americas, and Suzuka Circuit. 
The street circuit is near a grouping of hotels, so spectators don't have to go far for a place to relax. Dining is also in no short supply, with plenty of options available in The Manor district west of Hanoi. Spectators looking for entertainment outside of the race will want to take public transportation into the heart of Hanoi.
VISITOR & TOURIST INFORMATION
AVERAGE RATES OF NEARBY HOTELS
Old Quarter
3-star: 3,009,131VND/night ($130 USD)

4-star: 5,786,790VND/night ($250 USD)

5-star: 9,258,864VND/night ($400 USD)
Hanoi Westlake
3-star: 1,157,358VND/night ($50 USD)

4-star: 3,472,074VND/night ($150 USD)

5-star: 8,101,506VND/night ($350 USD)
AVERAGE TEMPERATURE DURING RACE WEEK
High of 28°C (82°F)

Low of 22°C (71°F)
CURRENCY
The currency used in Vietnam is the Vietnamese dong (d). Here are some common conversions
United States Dollar: 1VND = <$.01USD —  $1USD = 23,137VND

Euro: 1VND = <.01EUR — 1EUR =  25,432VND

British Pound: 1VND

= <£.01

GBP —

£1GBP = 29,806VND
LANGUAGE
The primary language spoken in Vietnam is Vietnamese, but in tourist centres many Vietnamese will speak English.
ATTRACTIONS AND THINGS TO DO
During Grand Prix weekend, spectators can enjoy local entertainment, culture, and history at the:
Thang Long Water Puppet Theater

Hoan Kiem Lake

Vietnam Museum of Ethnology

Thang Long Imperial Citadel
Within Hanoi's Old Quarters, spectators will walk through the French Quarter which is home to:
Vietnam National Museum of History

Hoa Lo Prison

Hanoi Opera House
Largest Nearby Cities
Hai Phong

97 km (60 mi) to Hanoi

2h drive

Hue

668 km (415 mi) to Hanoi

12h drive

Da Nang

767 km (477 mi) to Hanoi

14h  drive
THE CIRCUIT
Circuit Name: Hanoi Street Circuit
Track Location: Streets of Hanoi, In the Nam Tu Liem district
Distance from the Closest Airport: 22.9 km (14.2 mi) to Noi Bai International Airport
Distance from Downtown: 10.5 km (6.5 mi) to Downtown Hanoi
Year Opened: 2020
First Grand Prix: 2020
The temporary street circuit is made from public and newly constructed roads. Hanoi Street Circuit borders My Dinh National Stadium and is intended to be open to the public when not during race season. The circuit features a 1.5 km (.9 mile) straight, one of the longest on the Formula 1 calendar.
Despite the failure of the Korean and Indian Grand Prix, plans to add the Vietnamese circuit were approved.