History of the British Grand Prix in Formula 1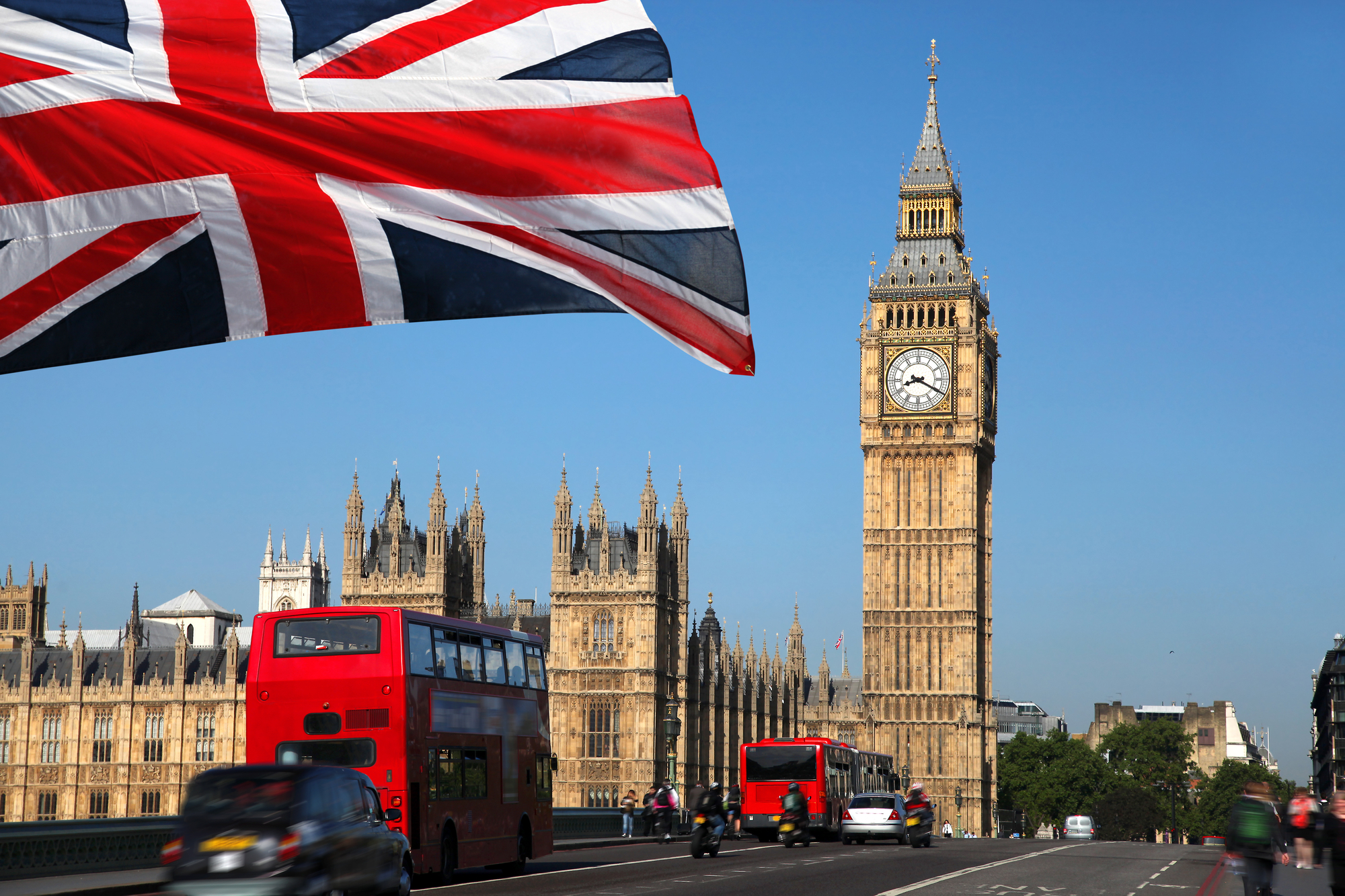 TABLE OF CONTENTS
The British Grand Prix is the granddaddy of all the Formula 1 grand prix being the first and oldest race to participate in F1. The British GP has been held in Silverstone since the very beginning but would alternate with the Aintree circuit from 1955 to1962 and from 1963 to 1986 Silverstone alternated with the Brands Hatch circuit. From 1987 until today Silverstone has been the only track host of the British GP.
The races have always been highly entertaining and have featured many world champions taking the chequered flag. The crowds watching the race have swelled to two hundred thousand on some occasions and you are sure to feel the British pride if one of their countrymen wins the race.
Britain's own Lewis Hamilton has won the GP eight times throughout his career and has had the pit lane renamed, being now called "the Hamilton Straight". Let's take a look at the history of the British Grand Prix.
1950'S
F1 BEGINS
The inaugural British Grand Prix was also the maiden race for the Formula 1 Championship in 1950. The event drew an enormous crowd of two hundred thousand fans and also attracted the royal family into the grandstands. An Italian team would reign supreme as Alfa Romeo and Nino Farina won F1's first race and for the first time, a Brit made the podium in F1 with Reg Parnell finishing in third.
FERRARI TAKES FOUR
For the next four races from 1951 to 1954, Ferrari dominated the circuit with four straight wins. Frolian Gonzalez started the party by winning Ferrari's first GP in Formula 1 putting an end to Alfa Romeo's dominance in F1. Ferrari's future champion Alberto Ascari won two years in a row dominating from start to finish in both races in 1952 and 1953. Ferrari capped off their amazing string of victories at Silverstone with Argentina's Frolian Gonzalez winning his second British GP beating out heavy favorite Juan Manuel Fangio.
BRITAIN REJOICES
In 1955 the Aintree circuit hosted its first British GP and would become a historical race that featured Britain's own Stirling Moss winning the race. After a fantastic race that came down to the final lap that had Moss battling Fangio up to the chequered flag. Some have speculated that Fangio eased off at the end of the race to allow Moss to win in front of his home crowd. Fangio denied any such claims stating Moss was the better driver that day. It was the first victory for a Brit at the British GP.
TAKE THE WHOLE PODIUM
The GP moved back to Silverstone the following year and this time Fangio would not be denied winning the race in 1956. Moss brought a smile to his countrymen once again winning in 1957 again in Aintree driving for Vanwall. This was the first time a British car won the race on home turf.
The first British-born driver to win at Silverstone was in 1958 which saw Ferrari's Peter Collins take the chequered flag and the first all British podium that included Mike Hawthorn and Roy Salvadori. The Aintree circuit closed out the decade and for the first time an Australian won the GP, Jack Brabham crossed the finish line first driving for Cooper.
1960's
BRABHAM STRIKES AGAIN
The first race of this decade returned to Silverstone and that did not deter Jack Brabham from winning his second British GP in 1960. Brabham and Jim Clark are the only drivers to win races in Aintree and Silverstone. In 1961 at the Aintree circuit, Ferrari won its only race of the decade in England at the hands of Wolfgang von Trips at the wheel for La Scuderia.
JIM CLARK TAKES OVER
In 1962 Aintree hosted its last F1 race in its history and it would mark the first of five victories for Britain's Jim Clark driving with Team Lotus at the British GP. In 1963 the race returned to Silverstone and Clark continued to win in front of an adoring home crowd who also appreciated the second time an all British podium was achieved that included John Surtees and Graham Hill.
BRANDS HATCH REPLACES AINTREE
The following year in '64 the Brands Hatch circuit was introduced to Formula 1 and its first race Jim Clark won his third and the podium was once again regaled with the union jack with Surtees and Hill joining their countryman. Back at Silverstone in 1965 and it was business as usual for Clark winning his fourth straight British GP and it was the third consecutive race with an all British podium that had the usual suspects involved Hill and Surtees.
THE STREAK IS BROKEN
For the first time in four years at Brand Hatch, Jim Clark did not step onto the podium and had his streak broken by the season's eventual world champion Jack Brabham in 1966. Jim Clark, still driving with the British Lotus, won his fifth British GP in 1967 making him the clear stand out for most wins for the GP. Lotus continued its success in England in 1968 despite the untimely death of their lead driver Clark at the beginning of the season.
For the first time, a Swiss driver won the GP taking place in Brands Hatch. Jo Siffert won the first of his two wins in Formula 1. In 1969 the decade closed with a British driver, Jackie Stewart winning at Silverstone, Stewart went on that year to win his first driver's title.
1970's
ANYBODY'S RACE
During the seventies, there would be a slew of different winners driving the GP and of course, Lotus continued to win on home soil. In 1970 Austria's first Drivers champion Jochen Rindt won the race in Brands Hatch and in 1971 Jackie Stewart won his second British GP in Silverstone driving in a British Tyrell. Stewart went on to win his second driver's title and it was the first and only constructor's title for Tyrell.
THE LAST WIN FOR LOTUS
Lotus proved to be a strong team at the British Grand Prix winning eight times throughout its time in F1 and their final win on home soil came in 1972 with Brazil's Emerson Fittipaldi driving for the team at Brands Hatch.
FIRST-TIMERS
In 1973, for the first time, an American won the GP when Peter Revson won his first race in F1. The unexpected winner took advantage of an eleven-car pileup letting only thirteen cars finish the race. It was also Britain's and McLaren's first of fourteen wins at their home GP.
South Africa's Jody Scheckter won his first British GP driving in a Tyrell in 1974 on the Brands Hatch Circuit. In Silverstone in 1975, Fittipaldi won his second GP and final race in F1 in England surviving a hailstorm that wiped out four drivers and also caused the race to end short.
HUNT VS LAUDA
Austria's Nikki Lauda brought Ferrari back to the Podium in Brands Hatch, winning in 1976. The race was initially won by James Hunt who was later disqualified for taking a shortcut back to the pits to repair his damaged car during a red flag. Hunt's duel with Lauda continued in '77 and there would be no doubt for James when took the chequered flag after leading the entire race from start to finish.
Argentina did not win for twenty-two years on British soil and that changed at Brands Hatch in 1978 when Ferrari's Carlos Reutemann won the race battling from eighth on the grid to first by race end. Switzerland won its second and last race in England when Clay Regazzoni won in 1979, it also marked the first win for Williams at the British GP.
1980's
BRITISH TEAMS LEAD THE WAY
Williams won its second race in a row this time winning in Brands Hatch in 1980, Australia's Alan Jones won the race beating out championship rival Nelson Piquet in second place. For the third year in a row, a British team won the BGP this time with McLaren taking the race alongside their British driver John Watson in Silverstone.
Nikki Lauda won his second BGP and was McLarens second win in a row making it four wins in a row for British teams. France's Alain Prost and Renault spoiled the British winning streak in Silverstone in 1983 only to have Nikki Lauda and McLaren start the British team dominance once again in 1984. It was Lauda's third and final win in England. Alain Prost would no longer play the role of spoiler in 1985 winning the race this time for an emerging powerhouse McLaren.
A CIRCUIT DEPARTS AS MANSELL SHINES
Brands Hatch hosted its final British Grand Prix in 1986, Silverstone would no longer alternate with any other circuit from this time. Nigel Mansell driving in a Williams won his first BGP only to follow it up with a second win in 1987 this time at Silverstone. In '87 Mansel thrilled the home partisans with the Brit hunting down his teammate Nelson Piquet who was leading the race passing him in the final laps of the race.
McLaren and Ayrton Senna won the fortieth-anniversary race in Silverstone stopping Nigel Mansell from winning his third BGP in a row. Alain Prost returned to the top of the podium with McLaren in 1989 taking advantage of a Senna spin and holding off Mansel who was now in a Ferrari. British teams ruled the decade winning nine out of the ten races that had McLaren winning six times and Williams three times.
1990's
WILLIAMS BECOMES ROYALTY
Alain Prost reprieved his role as spoiler ending the British team dominance in 1990, this time driving for Ferrari. It was Prost's fourth win at the Silverstone circuit. Nigel Mansell and Williams returned their home country to the forefront of the British GP winning in 1991 and 1992. Mansell's win in '92 made him the most successful British driver at the time with twenty-eight wins. Fans rushed the track to celebrate with their hero, delaying the trophy presentation for the Brit.
Williams continued to roll in Britain, winning its third straight this time with Alain Prost at the wheel, Prost joined the elite company with his win giving him five wins at the British GP matching Jim Clark. Damon kept Williams's streak going to four wins, taking his first and only British GP win in 1994.
Damon Hill and rival Michael Schumacher dazzled the crowd with their battle for first place which lasted for over forty laps until the two collided forcing both drivers out of the race. Britain's Johnny Herbert, a long shot to win the race took the advantage of the situation winning the first F1 race of his career driving for Benetton.
CANADA TAKES A PAIR
It didn't take long for Williams to return to the top of the podium with Jacques Villeneuve winning the race in 1996 and 1997. Villeneuve in both races took advantage of his competitors like Damon Hill and Michael Schumacher who would suffer from technical issues forcing them out of the race. Villeneuve's wins were both the first and last time a Canadian has won the British GP. Williams's 1997 win was also the team's one-hundredth victory in Formula 1.
SCHUMACHER GETS HIS FIRST
Schumacher finally got his first win in Britain after being a serious contender in the last four races at Silverstone in 1998 driving for a much-improved Ferrari. David Coulthard and McLaren ended the century in 1999 winning a race that had championship hopeful Schumacher crash breaking his leg.
2000's
MCLAREN ADDS TO THEIR TALLY
David Coulthard made it two wins at Silverstone winning the first BGP of the 21st century in 2000 beating out his teammate Mika Hakkinen in second and Schumacher in third. Mika Hakkinen won Finland's first British GP beating Schumacher who was in second by over thirty seconds.
HISTORY REVISITED
In 2001, Ferrari in 2002 started a winning run in Silverstone that had not occurred for the team since the fifties with Ascari and Gonzales. Schumacher started the Scuderia's good fortunes by winning in 2002 which also had Rubens Barrichello finish in second giving the time a 1-2 finish.
In 2003 it was Barrichello taking the highest step on the podium winning the race leading from pole position to the chequered flag. There was a brief moment of insanity at this race when a fan ran onto the track directly in the oncoming path of the drivers, luckily no one was injured during the affair. Schumacher won his third and final British GP in 2004, winning handily over Kimi Raikkonen and Barrichello.
ANOTHER GROUP OF FIRST TIME WINNER
McLaren and Colombia's Juan Pablo Montoya broke Ferrari's three-win streak by taking the 2005 GP, it was the first and only win for a Colombian in England. Fernando Alonso also won his first British GP driving for Renault in 2006, winning the race without any real threat from his competitors.
Kimi Raikkonen and Ferrari returned to the podium in 2007 and it was also the Iceman's first win on British soil. Raikkonen was able to hold off Lewis Hamilton and Alonso using a superior pit strategy.
HAMILTON SCORES HIS FIRST
In 2008 the home crowd finally got what they had been wishing for when Lewis Hamilton won his first of a record eight wins at Silverstone driving for McLaren. Hamilton showed his skill by winning the race using intermediate tires while the rest of the pack were on wet tires due to the wet conditions on the track. Germany's Sebastien Vettel won his first British GP in 2009 winning the third race of his F1 career driving for Red Bull
2010's
LONG TIME SINCE
The new decade began with another Red Bull win, but this time Mark Webber won the race making it the eighth different driver to win in the last eight races. It was also the first time an Australian had won since Alan Jones won the race thirty years ago in 1980 driving for Williams.
Fernando Alonso, who was now driving for Ferrari won his second British Grand Prix in 2011 beating out the two Red Bulls of Vettel and Webber. It didn't take another thirty years for an Aussie to win again in England as Mark Webber added a second BGP win to his belt in 2012. It was Webber's last victory in a Formula 1 car.
MERCEDES AND HAMILTON TAKE FLIGHT
Mercedes began a string of five victories at Silverstone in 2013 that had future champ Germany's Nico Rosberg winning the race. Rosberg capitalized on two early exits from Hamilton and Vettel. It was Rosberg's first and last win in Britain.
LONG LIVE THE KING
Lewis Hamilton is one of the greatest drivers of all time on any Formula 1 track worldwide. Silverstone and the British Grand Prix become Lewis's playground where the hometown legend has won eight races. In 2014, Lewis began his incredible streak of wins on home soil that lasted until 2018. Hamilton in each of his four consecutive wins dominated the field, never having a second-place driver finish closer than ten seconds from him.
RECORD-BREAKING
His four wins tied him with Alain Prost and Jim Clark for the most British GP wins with five. Sebastien Vettel and Ferrari placed Hamilton and Mercedes' reign on hold in 2018. Vettel won his second race at Silverstone giving him much-needed points for his championship battle with Hamilton.
Mercedes and Hamilton in the following year returned to the throne in 2019 and have not relinquished it since. Hamilton once again dominated the 2019 and 2020 races. Hamilton's 2019 win pushed ahead of Prost and Clark for the most wins and eventually added another two to the record books in the two upcoming seasons.
2020'S
ALL HE NEEDS IS THREE TIRES
In 2020 Lewis impressed the home crowd after he suffered a tire puncture and managed to limp his way as quickly as possible to the finish line before Max Verstappen had any chance to catch him.
In 2021 the British Grand Prix had one of the more controversial moments of the 2021 season that had Lewis and Verstappen colliding on a turn. Max was sent off flying at incredible speeds into the barriers as Hamilton survived the incident practically unscathed. There were many questions if Lewis had bumped Verstappen in an irregular fashion warranting a punishment.
The stewards handed Lewis a ten-second stop-and-go penalty dropping the Brit to fourth place and did not stop the Brit from retaking the lead of the race on Lap 50. Verstappen fans were furious and Hamilton fans rejoiced over the debacle.
What will the 2022 British Grand Prix have in store for fans? Can Hamilton win his ninth race at home or will another driver claim his first win on British soil?