Great Britain's Formula 1 History of Race Tracks, Teams, and Drivers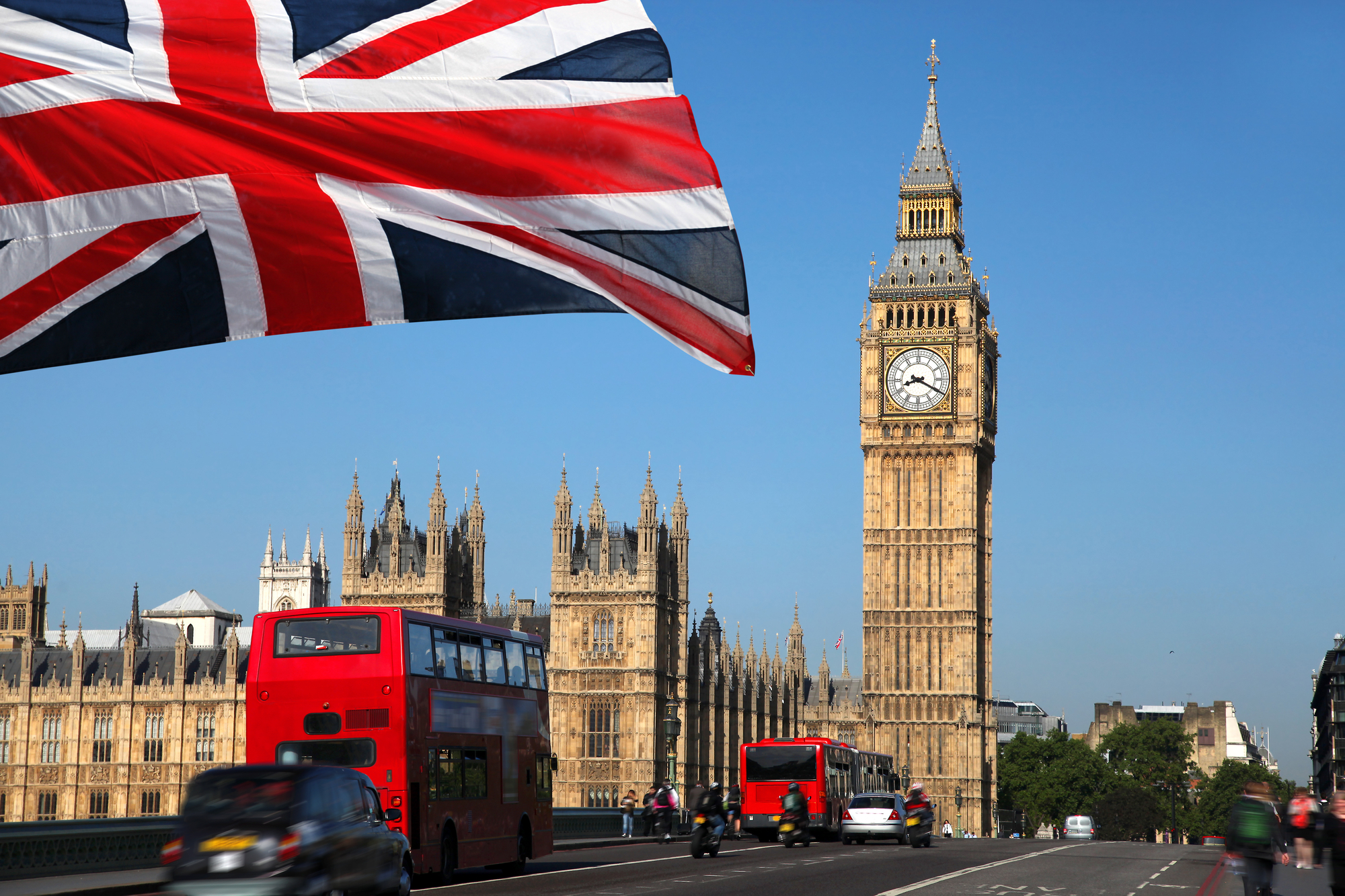 TABLE OF CONTENTS
When it comes to racing, the United Kingdom and Great Britain leave an indelible mark on motorsports. Their passionate fan base, the countless drivers, mechanics, engineers, and more have all shared a blistering love for racing across all motorsports.
When it comes to Formula 1, Great Britain is amongst the all-time powerhouse nations producing world championship drivers and constructors. One cannot leave out their historic race tracks from the discussion like Silverstone whose history is deeply woven into the fabric of everything Formula 1.
Here is a history of some of the most notable and dominant drivers, constructors, and Britain's most famous tracks used throughout F1.
F1 TRACKS
The British Grand Prix is one of those untouchable races on the F1 schedule and has been a part of F1 since 1950. Britain has provided four different venues during its time in F1 and currently calls Silverstone which has been called the sole location for the GP since 1987.
On five separate occasions, the British Grand Prix was dubbed the European GP, which was customary between the fifties and seventies for each European country to lay claim to that title. From 1955 to 1962 the British GP was held at the Aintree circuit and from 1963 to 1986 the race alternated between the Brands Hatch Circuit and Silverstone.
Donington Park held one European Grand Prix in 1993 and nearly took over Silverstone in 2010 to host the British Grand Prix.
Here is a history of all the British tracks used in Formula 1 history.
QUICK JUMP
BROOKLANDS
The first racetrack ever constructed in Britain was the Brookland's Circuit 1907 in Surrey, England. Brookland's never hosted a Formula 1 race but the high-speed oval featuring banked turns was used for Grand Prix racing in the 1920s but ultimately could not survive the German blitzkrieg during WW2. The track was never rebuilt after the great war, opening the door for other tracks to take center stage.
SILVERSTONE
After World War 2, Silverstone was constructed on a military airfield in Northamptonshire, England in 1948, and even today you can still see the runways used by bombers from the Royal Air Force. The first GP was held in 1948 where nearly one hundred thousand fans watched Italian Luigi Villoresi win the race. In 1949 the title of British Grand Prix was used for the first time and Toulo de Graffenreid won that race.
F1 CHAMPIONSHIP BEGINS
In 1950 the Formula 1 Championship officially began and the first race on the schedule was the British Grand Prix at Silverstone, making the race one of the oldest in F1 history. Silverstone has had three different variations used for F1 racing in its seventy-year existence.
The current track can entertain one hundred and fifty thousand fans watching a race that takes place on a 5.891km track that incorporates eighteen turns requiring fifty-two laps to complete the race distance of three hundred and six kilometers.
Silverstone is one of the more entertaining races on the schedule where you can expect to see some passing and high speed on the various long straights the track provides. Silverstone was under threat of being removed from the calendar in 2019 to perhaps be replaced by a street circuit in London which did not come to pass. Silverstone renewed its F1 contract which lasts until 2024. Presented below are the fastest laps at Silverstone.
| | | | | |
| --- | --- | --- | --- | --- |
| CIRCUIT | YEAR | DRIVER | TEAM | TIME |
| BRIDGE | 1997-2010 | MICHAEL SCHUMACHER | FERRARI | 1:18.739 |
| ARENA 1 | 2010 | FERNANDO ALONSO | FERRARI | 1:30.874 |
| ARENA 2 | 2011-PRESENT | SERGIO PEREZ | RED BULL | 1:26.617 |
AINTREE CIRCUIT
The Aintree circuit which can be found in Merseyside, England was used for F1 non-championship and championship races during the fifties. Aintree was the home of the British GP five times, thrice in the fifties and twice in the sixties.
The circuit was constructed in 1954 and it ran over 4.828km of track including eight turns that initially needed ninety laps to complete but the race was reduced to seventy-five laps. The total race distance for the ninety laps races was 434.52km and for the seventy-five laps, the distance was 362.100km.
MOSS PLEASES THE HOME CROWD
Aintree could have held up to one hundred thousand fans and more in the surrounding grandstands. The first race at Aintree was won by Britain's Stirling Moss beating out his legendary teammate Juan Manuel Fangio.
The last race was held at the circuit before being replaced by Brands Hatch in 1962 which had another Brit by the name of Jim Clark win the race and set the fastest lap in Aintree's history with a time of 1:55.0.
BRANDS HATCH
The track is located in West Kingsdown, England on what was originally farmland.
The Brands Hatch circuit began as the training grounds for cyclists and slowly evolved throughout its life span, growing in size and speed on the track.
Brands Hatch first laid pavement down in the fifties as it introduced motorcycles and race cars and began hosting Formula 3 races. The first track did not have any hard corners and ran counterclockwise and by the mid-fifties expanded its length by including a new hairpin and running clockwise this time around.
LET'S TAKE TURNS
The track was doubled in the sixties and became eligible for F1 racing, eventually replacing Aintree as the partner to Silverstone. From 1964 to 1986 Brands Hatch would now alternate with Silverstone hosting the British Grand Prix.
It hosted the race twelve times during that span of time and Nikki Lauda won the most races there with three wins. Other than Nikki Lauda there were nine different winners on this circuit.
The track itself ran over 4.207km which included nine turns that began as an eighty-lap race and settled down to seventy-five laps that would total 277.725km to complete the F1 race. Britain's Nigel Mansell owns the fastest lap set on the track with a time of 1:09.593 and also won the last race that took place in Brands Hatch in 1986.
DONINGTON PARK
In 1993 Formula 1 visited Britain twice for the British and European Grand Prix with Silverstone hosting the British GP and Donington Park the latter. It was the only time the Donington circuit was used in Formula 1 but nearly became a part of the schedule at the behest of Bernie Ecclestone in 2010 which never came to fruition. The track is currently used in the motorcycle championship series MotoGP and various other racing series.
The track began taking shape in the 1930s only to be halted by the World War in 1939. The track was subsequently destroyed and had to wait until 1971 for the track to be reconstructed. In 1993 Donington had its chance to show off its 4.023km track that features eleven turns requiring seventy-six laps to the 305.748km to complete the F1 race.
ONE-SHOT DEAL
In its only F1 participation pole position was taken by Williams Alain Prost, but it would be Brazil's Ayrton Senna who won the race and set the fastest lap with a time of 1:18.029.
LAP OF GODS
Senna's first lap is dubbed the "lap of gods" where despite the torrential rainfall and starting in fourth fell back to fifth at the start only to charge his way through four competitors taking the lead by lap's end. Along the way, he passed Schumacher, Damon Hill, and Prost who were more than ordinary drivers. The lap is still considered one of Senna's best laps, if not one of the best in F1 history.
F1 TEAMS
The United Kingdom has certainly produced its share of world championship drivers, but it has also provided Formula 1 with some of the most successful teams in its history, winning thirty-three constructors titles. The UK is the hands-down leader with the most titles beating out the likes of Italy, Germany, and France.
British teams have always been a part of F1 since 1950 wherein its inaugural season three British teams participated throughout the season. Cooper, Alta, and English racing Motors (ERA) were the first teams to compete in F1 but it would be Vanwall to claim the first victory for a British team in 1957 at the British Grand Prix.
Henceforth British teams became more competitive and, in the sixties, dominated with Championship wins in both the drivers and constructor's categories. Teams like Lotus, Brabham, BRM, and Cooper gave Britain titles. The elite teams from Britain such as Lotus, McLaren, and Williams also won championships from the seventies until the last title won in 2009 by Brawn.
Here are some quick bios of some of the constructor's champions Britain has produced.
QUICK JUMP
VANWALL
The Vanwall team was based in Acton, London and its founder was Tony Vandervell, the team entered Formula 1 in 1954 with the name Vanwall Special and subsequently changed the name the following year to Vanwall. From 1954 to 1956 the team only managed to score points at the Belgian GP when American Harry Schell finished in fourth place.
A FIRST FOR BRITAIN
Things changed for the Team when Britain's Stirling Moss and Tony Brooks helped the team win its first races in F1 in 1957. In Monaco, Vanwall and Brooks finished in second place marking the team's first podium and at the British GP, both Brooks and Moss shared their victory on top of the podium.
Moss went on to win two more races at the Pescara and Monza GP. Moss and Brooks helped Vanwall secure Vanwall's only constructor's title, winning three races each, Vanwall also got help from their third driver Stuart Lewis-Evans who added two more podium finishes to their tally.
It was the first Constructors win for a British-based team which also featured an all British driving team. Lewis Evans died driving in a Vanwall after a crash that left serious burns over his body during the 1958 Moroccan GP. His death and Tony Vandervells failing health led to Vanwall struggling in 1959 and 1960 participating in only two races in two seasons. The team folded and did not race again after 1960.
F1 STATS
RACED FROM: 1954-1960
RACES: 29
CONSTRUCTORS CHAMPIONSHIPS: 1
DRIVERS CHAMPIONSHIPS: 0
WINS: 9
PODIUMS: 13
TOTAL POINTS: 57
POLE POSITIONS:7
FASTEST LAPS: 6
COOPER
John Cooper and his father Charles founded Cooper in Surbiton, England in 1946 and their race cars were initially used to compete in Formula Three. Cooper's cars were driven by John Cooper and his close friend who would help the team grow, Eric Brandon. Cooper was one of the first teams to place the engines at the rear of the F1 race cars and was built rather inexpensively.
The cheaper cost had droves of aspiring race car drivers purchasing their cars helping to grow the company's financial state. Cooper made its first appearance in F1 albeit short for the 1950 Monaco GP where American Harry Schell qualified in twentieth place and on race day exited the race after a collision on the first lap.
THE GREAT INNOVATOR OF MOTORSPORT
Cooper did not return to F1 until 1957 with Australian Jack Brabham leading the way for the team. Cooper was proving to the other teams that engines placed in the rear were the way to go, performing well and generating solid speeds. Cooper won its first race in the 1958 Argentina GP at the hands of Stirling Moss and won the second race in Monaco with Maurice Trintignant at the wheel of his own Cooper.
FIRST TITLE
Cooper was providing engines and Chassis to numerous privateer teams during the late fifties. The team claimed its first Constructors title and helped Jack Brabham claim his first drivers' championship in F1 in 1959. The team defended and retained the constructor's championship in 1960 had Brabham winning five races and teammate Bruce McLaren winning one giving the team six wins out of the ten races on the schedule.
It was the last time the championship was won by the team and would struggle for the remainder of the sixties until the team dissolved in 1969. Cooper not only left a mark on F1 but on all motorsports by showing mechanics and engineers worldwide that rear engines were far superior to front-loaded engines. Cooper was more than a team but a great influencer in our racing times.
F1 STATS
RACED FROM: 1950, 1957-1969
RACES: 129
CONSTRUCTORS CHAMPIONSHIPS: 2
DRIVERS CHAMPIONSHIPS: 2
WINS: 16
PODIUMS: n/a
TOTAL POINTS: n/a
POLE POSITIONS: 11
FASTEST LAPS: 14
BRITISH RACING MOTORS (BRM)
British Racing Motors or simply BRM originated as an idea by Raymond Mays to build a British race car that reflected all of Great Britain's motor industry. In 1945 in Bourne, England BRM came to fruition with help of numerous companies funding the project but sometimes when there are too many moving parts matters can get complicated. BRM lost many of its backers due to what was dubbed as a lack of progress and the results forced Alfred Owen to take over the team.
BRM changed its name to Owen Racing Organization and from 1950 to 1956, BRM or Owen Racing only raced in F1 non-championship races, Formula 2, and other smaller competitions. The team entered its first F1 race in 1956 at the Argentinian GP and Brit Mike Hawthorn managed the team's first podium of the year in third place. Ron Flockhart ended their debut season with another third-place finish at the Italian GP.
FIRST WIN
BRM struggled and did not register any podiums in the following year, it was not until 1958 did BRM win its first race and at the wheel was Frenchman Maurice Trintignant winning in Monaco. Their team in 1958 which consisted of five drivers shared the much-improved race car managing to score podiums for at least three of their drivers.
ONE AND ONLY CONSTRUCTORS TITLE
BRM began selling its engines in an effort to fund their team and managed in 1962 to win their only constructors and drivers' championship in their F! journey. Graham Hill performed masterfully, winning five races and handing him his first driver's title of his career.
BRM's success was always sporadic, performing solidly one year and then following behind in another. The team in the sixties landed as runners-up for three years in a row, losing out mostly to Jim Clark and Lotus. BRM struggled into the seventies and finally appeared in its last race at the 1977 Italian Grand Prix. BRM throughout its time in F1 has had an impressive stable of drivers that include numerous world champions such as Mike Hawthorn, Graham Hill, Nikki Lauda, Jackie Stewart, and John Surtees.
F1 STATS
RACED FROM: 1951-1977
RACES: 200
CONSTRUCTORS CHAMPIONSHIPS: 1 (1962)
DRIVERS CHAMPIONSHIPS: 1
WINS: 18
PODIUMS:65
TOTAL POINTS:499
POLE POSITIONS: 11
FASTEST LAPS: 14
TEAM LOTUS
Colin Chapman founded the team in Homsey, England in 1952 and began racing the following year in 1953. Lotus began earning its stripes racing in Formula 2, Le Mans, and other racing series. Lotus's maiden race in Formula 1 took place in Monte Carlo at the Monaco GP where Cliff Alison finished sixth. It wasn't until the sixties for the team to take off and become a veritable force in Formula 1.
JIM CLARK CARRIES THE TEAM
In 1961 Lotus achieved their first victory with Innes Ireland winning the American Grand Prix. Jim Clark and Lotus in 1963 dominated the season winning seven races, giving Lotus their first Constructors title and in the following year in 1954, they came close to defending their title but lost to Ferrari.
In 1965 the team won their second title again with Jim Clark at the helm. After finishing in third in the standings in 1967 Lotus rebounded in 1968 to take their third championship with Graham Hill now behind the wheel. Jim Clark won the opening race of the season and never had a chance to drive in another F1 due to his sad death driving in another racing event.
A NEW BLACK AND GOLD ERA
In 1970 Lotus won their fourth constructors title and helped Austrian Jochen Rindt win his one and only drivers' championship of his career by winning five races that year. In 1971 the Lotus struggled by their new elevated standard only to win another two championships in 1972 and 1973.
Both championship seasons featured two F1 Hall of Famers Emerson Fittipaldi winning in 72 and Jackie Stewart in 1973 with both drivers netting five wins each for their respective campaigns.
Lotus would have to wait another five years for another championship run and this time American Mario Andretti elevated the team with his five wins on top of the standings.
During the eighties following the death of their founder and team Boss Colin Chapman, the team struggled to regain its past form only managing to finish third for the constructor's title even with young Ayrton Senna claiming eight pole positions for their side.
Despite hiring the talents of Nelson Piquet, the team could not break the threshold of being a top team anymore. Their struggles continued in the nineties until the team exited F1 after their last race in the 1994 Australian Grand Prix.
THERE CAN ONLY BE ONE TEAM LOTUS
In 2010, racing teams made an attempt to bring back TEAM LOTUS but the Chapman family refused to allow that name to be used out of fear of tarnishing an incredible history with struggling small budget teams using their name. a compromise was reached and Lotus F1 was born.
Lotus F1 only survived in F1 from 2012 to 2015, winning only two times in seventy-seven races, perhaps proving the Chapman correct that there can only be one Team Lotus and they were not it.
F1 STATS
RACED FROM: 1958-1994
RACES: 491
CONSTRUCTORS CHAMPIONSHIPS: 7 (1963, 1965, 1968, 1970, 1972, 1973, 1978)
DRIVERS CHAMPIONSHIPS: 6
WINS: 74
PODIUMS: 165
TOTAL POINTS: n/a
POLE POSITIONS: 102
FASTEST LAPS: 65
MCLAREN
Only Ferrari has had more success than the iconic team of McLaren throughout Formula 1's history. The team began at the hands of F1 driver Bruce McLaren in 1963 and began competing in the Tasman Series where he won the championship in 1964.
Although the team originated in Oceania the team's racing license was a British one and called Feltham home before moving to Colinbrook from 1965 to 1981 and moving to their latest home in Surrey.
ROUGH START
McLaren's debut was at the 1966 Monaco Grand Prix with Bruce behind the wheel, after suffering from oil problems the car retired after nine laps. McLaren only submitted their cars in a handful of races until 1968 when Bruce and McLaren won their first F1 race at the Belgian Grand Prix and fellow New Zealander won another two races propelling the team to second place for the constructor's title. Sadly in 1970, Bruce McLaren died during a practice session and worst of all he would never see the glory that would come for the team in the future.
BECOMING A THREAT
In 1972 the team became a threat again for the constructor's title finishing in third place including one win and numerous podium finishes. The positive progress continued in 1973 finishing in third once again and in 1974 led by Brazil's Emerson Fittipaldi McLaren won its first Drivers and Constructors championship in F1.
In 1975 the team finished third unable to defend their title against a Ferrari and Lauda and in 1976 they failed to win the constructors title, but James Hunt won the driver's title for the team. The 1976 battle between Lauda and Hunt is regarded as one of the best in F1 history.
McLaren's performance dropped off for the four seasons and in 1982 the team regained some of its old form with Nikki Lauda on their side winning a couple of races helping the team finish runner up for the constructor's title.
TOTAL DOMINATION
In 1984 McLaren changed their engine provider from Ford to Tag and were instantly rewarded with two back-to-back championships that began with Nikki Lauda beating teammate Alain Prost by half a point at season's end. Prost turned the tables in 1985, winning his first driver's title, winning five races and six other podium finishes.
McLaren kept its presence in the championship fight for the next two years with Alain Prost and McLaren finishing as runners-up in 1986 and 1987. McLaren decided to opt for another engine change and this time Honda from Japan would power their cars. Alongside the addition of Honda, McLaren added Ayton Senna to drive alongside Prost.
PROST AND SENNA DUEL, MCLAREN WINS
McLaren in 1988 won every single race but one at the Italian Grand Prix. Senna won the championship-winning eight races beating Prost who had seven wins. The 1988 campaign is one of the bests if not the best season for any team competed in Formula 1.
However, McLaren now had to deal with an internal battle within the team between Senna and Prost. The duel between both drivers is still talked about today as one of the most intense and quite frankly satisfying battles to watch.
In 1989 Prost won the driver's title and McLaren grabbed their second Constructors title too. Senna rebutted the Frenchman winning the next two seasons and giving McLaren their fourth constructor's title in a row. McLaren finished as runner-up to Williams in 1992 ending McLaren's dominance that started in the eighties.
RETURN TO GRACE
McLaren remained a top team in Formula 1 and in 1998 the team returned to the pinnacle of the sport this time with Finland's Mika Hakkinen leading the team to another championship title. McLaren finished as runner-up for the next three years losing out to a reborn Ferrari with Michael Schumacher leading the way against the British team. McLaren remained relevant battling for the championship but always falling short of adding another notch to their belt.
In 2008 Lewis Hamilton won the last drivers' Championship for the team but lost the constructors title to Ferrari. McLaren was ultra-competitive until 2012 and thereafter dropped away from being a contender. McLaren won its first race since 2012 in Brazil at the Italian GP which had two of its drivers on the podium in 1-2 positions. Daniel Ricciardo won the race with Lando Norris in second. McLaren is steadily improving and hopes to become a contender for both championships in the near future.
F1 STATS
RACED FROM: 1966-CURRENT SEASON
RACES: 906
CONSTRUCTORS CHAMPIONSHIPS: 8 (1974, 1984, 1985, 1988, 1989, 1990, 1991, 1998)
DRIVERS CHAMPIONSHIPS: 12
WINS: 183
PODIUMS:493
TOTAL POINTS: 5824.5
POLE POSITIONS: 156
FASTEST LAPS: 160
WILLIAMS
In Formula 1 there are teams that when you mention their names you can't help seeing flashes of past championships and dominance in Formula 1. Williams is one of those teams and although the team is currently at a low point its history is rich with glorious seasons. Frank Williams began his racing team after a failed attempt working with Canadian Walter Wolf in F1.
MATCH MADE IN HEAVEN
Williams began in 1977 in Grove, Oxfordshire England alongside the brilliant engineer Patrick Head. Williams racing had a rough go in its first year, failing to score points but improved slightly the following year, scoring their first podium and finishing in second place at the American GP at the hands of Alan Jones.
Williams made leaps and bounds in 1979, becoming a contender for the Constructors title and finishing as runner-up to Ferrari. Swiss-born Clay Regazzoni won the team's first race in F1, but it was Alan Jones who had the stronger season winning four races. In only its fourth season Williams and Alan Jones won their first drivers and Constructors title together in 1980. In 1981 Williams won its second constructors title but could not beat Nelson Piquet for the drivers' championship.
PIQUET AND MANSELL TAKE THE WHEEL
Williams did not taste glory again until 1986 after struggling for the last four years to compete with their rivals. 1985 was a solid year with the team finishing in third but it was in '86 that the duo of Nelson Piquet and Nigel Mansell helped propel the team back to the top of F1. Piquet won the drivers' championship in '86 and in 1987 Williams won the constructors once again but with Mansel taking the driver's title this time around.
WILLIAMS IS ROYALTY
Williams alongside everyone else in F1 took a backseat to McLaren for the next four years and in 1991 Williams competed for the title finishing in second place. In 1992, Mansell and Williams powered by a much-improved Renault engine began an impressive streak of championship wins in both categories. Nigel won in '92 and Alain Prost won his last drivers' championship in '93 with Williams.
In 1994 Damon Hill lost the championship to Schumacher in the last race of the season due to dubious circumstances but Williams claimed another constructor's title for themselves. In 1995 Williams finished as a runner up and in the next two seasons Williams was not beaten in either category, striking their revenge on Michael Schumacher with championship wins for Damon Hill and Jacques Villeneuve.
A ROYAL STREAK
Williams won five constructors titles in six seasons of racing. The team took a small dip in performance in the following years, unable to challenge the emerging Ferrari's chokehold on F1. Williams in the 2000s had BMW as their engine provider and made a serious attempt to challenge La Scuderia and Schumacher in 2002 and 2003 with Juan Pablo Montoya proving his worth.
Unfortunately for the team, that would be the last time they posed a threat until 2014 being powered by Mercedes. In 2014 and 2015, Williams finished third in the Constructors Championship and has not gotten close since. Their last win was by Pastor Maldonado at the Spanish Grand Prix in 2012 and their last real podium finish was accomplished by Lance Stroll finishing third in 2019 at the Azerbaijan GP.
In 2021 George Russel finished in second place at the Belgian Grand which was stopped after one lap due to rain conditions. Williams has been struggling for some time now and their future remains uncertain.
GOD BLESS SIR FRANK WILLIAMS
The legendary Frank Williams, who was beloved by all racing fans and respected by all in the paddock, passed away at the age of seventy-nine on November 28, 2021. His influence on F1 racing will not be forgotten.
F1 STATS
RACED FROM: 1977- CURRENT SEASON
RACES: 770
CONSTRUCTORS CHAMPIONSHIPS: 9 (1980, 1981, 1986, 1987, 1992, 1993, 1994, 1996, 1997)
DRIVERS CHAMPIONSHIPS: 7
WINS: 114
PODIUMS: 313
TOTAL POINTS: 3578
POLE POSITIONS: 128
FASTEST LAPS: 133
F1 DRIVERS
The United Kingdom is filled with royalty and Formula 1 is no different when it comes to British drivers. Since the beginning of Formula1 British drivers have been a force to reckon with and have accumulated 20 world championships up until today.
Throughout the years one hundred and sixty-four drivers have represented the union jack, there are three brits currently driving in the 2021 season and foreseeable future; Lewis Hamilton, Lando Norris, and George Russel.
Lewis Hamilton is tied for most world championships with seven with Schumacher and has the most wins in F1 with 103.
Here is a brief history of some of the more notable drivers hailing from Great Britain.
QUICK JUMP
STIRLING MOSS
Stirling Craufurd Moss, who was born on September 17th, 1929 in West Kensington, London, England, was heralded as one of the best drivers of his time. Stirling Moss didn't solely compete in Formula 1 racing in numerous other competitions simultaneously where in some years participated in over fifty races.
A NATURAL WINNER
Overall, he managed to win nearly half of all the races he competed in across motorsport which made him a clear shoe-in for the International Motorsports Hall of Fame. Stirling joined Formula 1 in 1951, struggling in his first few years, retiring from most of his races, contrarily outside of Formula 1 he was racking up wins in nearly every win race he competed in.
In 1954 Moss achieved his best finish to date, finishing third at the Belgium Grand Prix, and in 1955 he won his first F1 race in front of the roaring home crowd at the British Grand Prix. It was the first time a Brit had won on home soil.
FANGIO IS A TOUGH ACT TO FOLLOW
Moss finished runner up for the driver's title for four years straight winning multiple races throughout that time but could never match one of F1's finest Juan Manuel Fangio. From 1959 to 1961 Stirling continued to win races but could never muster enough to win a championship finishing third in the driver's rankings for those three years.
Moss' last win was in 1961 at the German Grand Prix; he retired from Formula 1 at the end of that season. Stirling Moss is known as one of the best drivers in history because of his vast abilities behind the wheel of numerous cars made across different competitions, be it sports cars, formula 1 or Rally Cars. He is referred to as the best driver in the world who has never won a world championship.
F1 STATS
RACED FROM: 1951-1961
TEAMS: MERCEDES, MASERATI, VANWALL, ROB WALKER COOPER, LOTUS HVM
RACES: 66
CHAMPIONSHIPS: 0
WINS: 16
PODIUMS: 24
TOTAL POINTS: 186
POLE POSITIONS:16
FASTEST LAPS: 19
MIKE HAWTHORN
John Michael Hawthorn who was born on April 10, 1929, in Mexborough, England was the first British driver to win the World Championship in 1958. Mike Hawthorn joined Formula 1 in 1952 driving a Cooper and achieved his first podium at the British Grand Prix finishing in third.
In 1953 Hawthorn joined Ferrari where continued to show off his impressive driving skills winning him and the UK's first F1 Grand Prix in France in Reims. He continued to grow with Ferrari and despite suffering serious burns from a crash, he revisited the podium three times in second place and ended his season with a victory in Spain.
TRAGEDY AT LEMANS
Hawthorn in 1955 struggled in Formula 1, never finishing in the top five in five races he participated in. He participated in and won the infamous 24 Hours of Le Mans in 1955, despite his win, Hawthorn blamed himself for one of the deadliest crashes in motorsport history.
Mike received a last-second order to pit forcing him to brake hard, which caused two of his competitors to collide behind him, which sent one of the race cars flying into the crowd killing eighty-three people.
Hawthorn continued to struggle in 1956 and 1957 bouncing from a couple of teams only to return to Ferrari and revisit the podium in 1957 at the British and German Grand Prix. Hawthorn in 1958 experienced great joy and misery that ultimately helped sway the driver to retire from Formula 1 at the season's end.
LOSING A FRIEND
Still driving with Ferrari, Hawthorn became close friends with fellow countryman Peter Collins who was also driving for La Scuderia. The duo had a strong year with Collins winning in Britain and Hawthorn in France. The misery for Hawthorn came in Germany when Collins died in a horrific crash that had him flying out of the car and crashing into the surrounding trees.
MOSS GIVES HIM THE BEST GIFT
Hawthorn, despite only winning one race the entire season, won the Championship by being consistently on the podium sixty percent of the races. He beat out Stirling Moss by one point who could have won the title if he had not asked for Hawthorn's disqualification at the Portuguese GP to be overturned.
Hawthorn retired after his championship season mostly because of the horrors he had seen and experienced during his races, perhaps losing his good friend Peter Collins was the final straw. Mike Hawthorn died at the age of twenty-nine in January of 1959 in a dubious car crash in which many have speculated that he was racing Rob Walker before losing control of his vehicle. The crash was ruled an accidental death and Rob Walker never truly revealed what transpired that day.
F1 STATS
RACED FROM: 1952-1958
TEAMS: FERRARI, VANWALL, BRM, COOPER, MASERATI
RACES: 45
CHAMPIONSHIPS: 1
WINS: 3
PODIUMS:18
TOTAL POINTS:112
POLE POSITIONS:4
FASTEST LAPS: 6
GRAHAM HILL
Norman Graham Hill, who was born on February 15th, 1929 in Hampstead, England, is the only driver in history to win the Indianapolis 500, 24 Hours of Le Mans, and the Monaco Grand Prix, giving him the elusive Triple Crown of Racing. Graham Hill started racing at an age if it were today would be considered old, he was twenty-four years old.
Hill joined Lotus working as a mechanic and used his British wit to convince his bosses to let him practice driving their cars. Eventually, Graham Hill was given the opportunity to race in Formula 1 in 1958 where retired in seven of the nine races he competed in.
1959 proved to be no different with Hill retiring yet again from most of his races. Hill left Lotus in 1960 to join British Racing Motors where despite having yet another similar year filled with retirements, managed his first podium, finishing third in the Netherlands.
It would take another two seasons for Graham Hill to become one of F1's best when in 1962 he won his first race at the Dutch Grand Prix and added another three victories giving him four on the season. This amazing turnaround for Graham and his team gave Hill his first driver's title BRM's first and only constructors title in its history.
For the next three seasons, Hill established himself as a force to be reckoned with and finished runner-up in all three of those campaigns. During that time, he won six races and had nine podium finishes from 1963 to 1965.
MONACO'S NEW KING
Graham Hill was also dubbed the King of Monaco during this time, winning that Grand Prix for three years in a row, Hill won in Monte Carlo another two times, giving him five total in his career. His record in Monaco was matched by Michael Schumacher but Ayrton Senna beat them both with six wins.
In 1967 Graham Hill returned to his Formula 1 breeding grounds, joining Lotus wherein 1968 he won his second Drivers title beating out a stellar field of competitors such as Jackie Stewart and Denny Hulme. Unironically Graham Hill achieved his last podium in F1 winning the Monaco Grand Prix in 1969.
THE TRIPLE CROWN
From 1970 to 1975 when Graham Hill drove for a handful of different teams achieving no real success on the track. However, Graham did have some success outside of F1 when he added the last jewel needed for the triple crown by winning the 1972 24 Hours of Le Mans.
Graham Hill, at the age of forty-six in 1975, died amongst fellow Embassy Hill teammates returning from a practice session when the plane Graham was piloting crashed killing everyone on board. Hill's son Damon eventually joined Formula 1 in the nineties and won his own driver's title becoming the only father-son duo to achieve that feat at the time. Graham Hill will always be remembered for his Triple Crown proving his versatility across motorsports.
F1 STATS
RACED FROM: 1958-1975
TEAMS: LOTUS, BRM, BRABHAM, HILL
RACES: 179
CHAMPIONSHIPS: 2 (1962,1968)
WINS: 14
PODIUMS:36
TOTAL POINTS:270
POLE POSITIONS:13
FASTEST LAPS: 10
JIM CLARK
James Clark Jr who was born on March 4th, 1936 in Kilmany, Scotland had a stellar career cut short at age of thirty-two competing in a Formula 2 race in Germany. Before this tragic end Jim Clark was well on his way to becoming one of F1's best and most respected drivers in history.
Jim Clark may have been born and raised on a farm, but he was made to race and even in his early days of racing he managed to win eighteen times driving in Scottish events. Clark attracted attention wherever he drove, prompting teams to give him an opportunity to step up the ladder closer to formula, he won at every level he competed in.
MORE THAN A FARM BOY
In 1960 Clark made his Formula 1 debut driving for Lotus, the only team he would drive for in his F1 career. Jim managed in the second race of his career to grab his first points in F1, finishing fifth in Belgium. Clark improved on that finish in Portugal, stepping onto the podium for the first time and finishing the GP in third place. Jim also competed in Le Mans that same year, finishing in third place alongside teammate Roy Salvador.
In 1961 Jim continued to impress with two more third-place finishes in the Dutch and French Grand Prix, unfortunately, those positive moments were marred by the events that took place at the Italian GP in Monza. Clark was involved in a crash that sent Ferrari's Wolfgang Von trips and his car flying into the spectator's section killing Trips and eight other people.
In 1962 Jim became a threat for the driver's title-winning his first F1 race in Belgium, winning on home turf in Britain, and claiming the chequered flag in the United States. He finished in second place for the driver's title, losing to Graham Hill.
G.O.A.T?
The following year, Clark proceeded to completely dominate the F1 schedule, winning seven out of ten races and missing the podium only once in Monaco. Clarks' performance of winning 70% of his races in a single season has not and will not likely ever be matched again. Clark did not repeat winning the driver's title in 1964 despite winning three races, he finished third by the season's end.
1965 would prove to be an exceptional year for Clark not only winning the Drivers title for a second time but also winning the Indianapolis 500 in the United States. Clark dominated the Indy 500 leading the race for 190 laps out of 200 and in Formula 1 he won six races out of the ten on the schedule.
In 1966 Clark struggled to win only one race but followed up with a much better season in 1967 finishing third for the driver's title. He won four races during that year and continued to prove he was a consistent winner.
A LIFE CUT TOO SHORT
He started the 1968 campaign with a win in South Africa which would become his last race and win in Formula 1. Jim Clark never had a chance to drive in Spain, the second race on the calendar because he died driving in a Formula 2 race in Germany. He was only thirty-two years old. Formula 1 mourned the tragic and sudden end of one of Britain's best drivers, lord only knows what he might have accomplished in 1968 and onward.
F1 STATS
RACED FROM: 1960-1968
TEAMS: LOTUS
RACES: 73
CHAMPIONSHIPS: 2 (1963, 1965)
WINS: 25
PODIUMS:32
TOTAL POINTS:255
POLE POSITIONS:33
FASTEST LAPS: 28
JOHN SURTEES
John Surtees who was born on February 11th, 1934 in Tatsfield, England was a man of many talents who dominated racing on two and four wheels during his career. Surtees is the only racing competitor to have won world championships in Motorcycling and Formula 1.
TWO OR FOUR WHEELS?
John began racing motorcycles in the fifties, winning three championships in the 300cc series, and added another four titles in the 500cc category. He rightfully earned the moniker "Figlio del Vento" which means son of the wind.
In 1960 Surtees made the switch to Formula 1 and immediately carried over some of the success he had with two wheels. In only his second race in F1 Surtees had his first podium experience finishing in second place at the British GP driving for Lotus.
Leaving Lotus in 1961 he joined Cooper failing to reach the podium and in 1962 John drove for team Lola changing his luck and finishing two races in second place at the British and German Grand Prix.
FERRARI'S ROUGH RIDE
Ferrari came calling and Surtees answered the call, joining the team in 1963 still searching for his first win in Formula 1 and at the German Grand Prix, he finally tasted victory.
In 1964 John needed to battle fellow countryman Graham Hill and Jim Clark the entire season to win his first and only driver's title by one point at season's end. Ferrari and consequently John struggled in the 1965 campaign, managing to finish on the podium three times, never winning a race.
Surtees' relationship with Ferrari was a rocky one, to say the least. Surtees, known as a man who spoke with no filter, got into a heated argument in 1966 after winning the second race of the season in Belgium. Ferrari and Surtees were at odds over driver selections for the 24 Hours of Le Mans which ultimately led to John leaving Ferrari to join Cooper. Both Ferrari and Surtees have agreed that their behavior cost them both a definite run at the driver's title that year.
With Cooper Surtees struggled in his first few races, failing to finish them but mustered up three podium finishes at the tail end of the season. He finished second in Germany, third in the United States, and won the Mexican Grand Prix.
John joined Honda in 1967 and 1968 and his best result was winning the Italian Grand Prix at the Italian Grand Prix in 67'. After a short-lived run with Honda John moved to BRM in 1969 when he had his last F1 podium finishing third at the American Grand Prix.
HARDER THAN IT LOOKS
John decided to create and drive for his own team that bore his name and immediately faced financial struggles and woes on the track. With his own team from 1970 to 1972, he could not manage to finish a race higher than the fifth position, never posing any threat to the drivers or constructor's title. John Surtees is still the only world champion on two and four wheels in motorsport today.
F1 STATS
RACED FROM: 1960-1972
TEAMS: LOTUS, COOPER, LOLA, FERRARI, HONDA, BRM, SURTEES
RACES: 111
CHAMPIONSHIPS: 1 (1964)
WINS: 6
PODIUMS: 24
TOTAL POINTS: 180
POLE POSITIONS:8
FASTEST LAPS: 11
JACKIE STEWART
Sir John Young Stewart, who was born on June 11th, 1939 in Milton, Scotland, was known worldwide for not only his amazing driving abilities but also his outspoken character, which has been showcased in numerous documentaries over the years.
LEARN THE GAME FIRST
Stewart began his racing life on the heels of his brother Jimmy, who had competed in the 1953 British GP and in 1961 Jackie stepped into race cars himself winning from the get-go. After three years of grooming and learning to race driving in Formula Junior and Formula Three, Jackie refused numerous offers to join Formula 1, opting to continue learning the craft in F3.
Stewart made his first F1 appearance in 1965 driving for British Racing Motors and in his first race scored his first point, finishing in sixth place in South Africa, and followed that up with his first podium in third place in Monaco.
HUNGER FOR FIRST
In his rookie season, Stewart continued to shine, finishing in second place in three other races and winning his first race at the Italian Grand Prix. In his debut, he finished third for the driver's title with thirty-three points.
Steward began the 1966 season with a bang, winning the prestigious Monaco Grand Prix but did not produce more than that for the remainder of the year. Stewart experienced a near-death experience during a crash in Belgium which helped turn Jackie into a safety advocate in F1.
GETTING CLOSER
1967 wasn't any better with Jackie only landing on the podium twice and retiring from the majority of the other races. In 1968 Stewart joined Matra and his luck immediately shifted things in the right direction winning three races (Dutch, German, American) allowing him to compete for the driver's title where he ultimately ended up in second place to Graham Hill.
SIMPLY THE BEST
Jackie would not be denied in 1969 when he owned the schedule winning six races and winning the title easily by twenty-six points. In 1970 Jackie joined the newly created Tyrell team which took over the role of Matra and had a decent season, winning in Spain and finishing on the podium another three times.
Tyrell proved to be more reliable and powerful in 1971 alongside their world-class driver Stewart dominated yet another season. Jackie won another six races during the season which led to his second driver's title in three years.
FINISH ON TOP
In 1972 Stewart lost the title to emerging Brazilian star Emerson Fittipaldi despite having another strong season with four wins to Jackie's name. Stewart won his third and final driver's title in 1973 and by season's end decided to retire from Formula 1 at its pinnacle. Jackie won another five races and added three more podium finishes to secure his title.
LIFE SAVER
After his retirement, Jackie pushed for more security measures to help protect drivers. He had his own near-death experiences and lost many drivers who were his friends like Jochen Lindt and Piers Courge.
Formula 1 at the time was the most dangerous sport on the planet due to the high probability of death. Stewart has saved countless lives by pushing F1 to include full medical units at every track, more safety barriers, and runoff areas to protect fans and drivers. Shockingly he had to also push for full-face helmets and believe it or not, seatbelts!
Jackie Stewart was not only a great champion but a great human being who valued the life of his fellow F1 drivers over the idea of spectacle.
F1 STATS
RACED FROM: 1965-1973
TEAMS: BRM, MATRA, TYRELL
RACES: 100
CHAMPIONSHIPS: 3 (1969, 1971, 1973)
WINS: 27
PODIUMS: 43
TOTAL POINTS: 359
POLE POSITIONS:17
FASTEST LAPS: 15
JAMES HUNT
James Simon Wallis Hunt who was born on June 15th, 1947 in Belmont, England is as close as you'll get as a Rockstar type driving a Formula 1 car winning one driver's title in dramatic fashion. Hunt did not follow the traditional course many F1 drivers take on their journey to the top of motorsport.
UNBRIDLED
James never raced as a child or in his teens and only began chasing his wild dream of winning a championship when he was a young adult. At eighteen years of age, he watched his first F1 race at Silverstone which sparked his mad desire to join the ranks.
Hunt, you can argue, combined hard work and little luck to open his own doors progressing through the lower ranks to higher ones despite being involved in numerous accidents.
At one point his nickname was James the Shunt which may seem funny, but James nearly lost his life in one race when he crashed, and he and his race car sank to the bottom of a lake. Luckily his financial woes meant he couldn't buy a seat built for his race car and that ultimately saved his life.
Hunt had a reluctant relationship with racing, loving the speed and intensity but fearing the reality that every race might be his last. James drove with intensity and rage and it wasn't unheard of to see James physically fighting other drivers or race officials after races. It would seem that the cards were stacked against him even if he was winning some races in Formula 3.
GET LUCKY
This is when luck came through for Hunt because at the end of the 1972 season James was no longer employed and he met Alexander Hesketh, a multi-millionaire with a passion for racing who decided to take James and himself into F1.
In 1973 James joined Formula 1 with Hesketh as his constructor much to the chagrin of his competitors who felt he didn't belong, but like any rebel, James didn't care and proved his worth scoring his first points in his second race at the French Grand Prix. That wasn't all for the feisty Brit in his rookie campaign, James stepped up on the podium twice finishing third in the Netherlands and finishing in second in the United States.
SAME OLD STORY?
The following year James had a mixed bag of results, retiring from the majority of the races scheduled but still managed to grab three third-place finishes in Sweden, Austria, and the United States. James by this point lived up to his reputation and partied like a Rockstar of the track drinking and partying to the wee hours of the morning and it was always a sure thing for beautiful groupies to be at his side.
LAUDA VS HUNT
In 1975 James won his first F1 race winning the Dutch Grand Prix after an intense battle that foreshadowed what was to come in the future with Ferrari's legend Nikki Lauda. Nikki Lauda and James Hunt would provide a battle for the driver's title that is still remembered to this day as one of the best ever in the 1976 season.
James got lucky because yet again at the end of the 1975 season he was without a car for the next season and McLaren had no one else to pick from so they reluctantly gave James the seat. The 76 duels with Lauda spanned the entire season with Hunt chasing the Austrian the entire way.
James had his best season to date that reflected the improved control of his emotions on the track, which led to six wins helping him keep up to par with Lauda. James had to face controversy getting disqualified from numerous races taking away precious points in the drivers' standings, Lauda on the other hand nearly burned to death at the German GP and missed a month of racing not scoring points either.
GLORY
The championship was decided in Japan featured Lauda withdrawing from the race due to safety concerns on the track and James Hunt storming his way from the back of the pack to third place, granting him the points needed to surpass Lauda.
It was his first and last driver's title but will always be remembered and the story of that year has been used in film and documentaries. In 1977 James could not repeat his championship run but continued to get on the podium, winning three races including a hometown victory at the British Grand Prix and his last F1 win in Japan.
A SAD END TO A WILDLIFE
In 1978 James' fortunes had turned with a now struggling McLaren managing the last podium of his career finishing in third in France. Hunt joined Wolf racing in 1979 and chose to retire mid-way through an awful season with the team, citing it was for his own good.
James Hunt eventually worked as a commentator alongside Murray Walker on Formula 1 races providing great insight on driving in F1, unfortunately like many rock stars, his life was short-lived. He died of a heart attack on June 15th, 1993 at the age of forty-five, a fan favorite and unlikely F1 champion will always be remembered.
F1 STATS
RACED FROM: 1973-1979
TEAMS: HESKETH, MCLAREN, WOLF
RACES: 93
CHAMPIONSHIPS: 1 (1976)
WINS: 10
PODIUMS: 23
TOTAL POINTS: 179
POLE POSITIONS: 14
FASTEST LAPS: 8
NIGEL MANSELL
Nigel Ernest James Mansell who was born on august 8th 1953 in Worcestershire, England overcame numerous obstacles on his way to becoming the man to break the fifteen-year drought of Britain failing to win a driver's title.
Mansell was inspired by the likes of Jim Clark when he was a child driving him to want to be a racer. Mansell was no stranger to crashing and winning throughout his entire racing career. Mansell loved racing so much that he quit what could have been a lucrative career in aerospace engineering and sold all his belongings in order to finance his time in Formula Ford.
YOU CAN'T STOP HIM
Mansell had a crash during a testing session at the time and was a hair away from becoming completely paralyzed from the neck down. Ignoring doctors' orders to never race again he snuck out of the hospital to go participate in a race. This determination would never falter during Mansell's racing life.
In Formula Ford, he managed to win six races which opened the door to Formula Three in the late seventies. During his time in Formula three, he struggled with weaker cars to win many races, but he was offered a tryout that landed him a spot as a test driver for Norfolk. In 1980 Lotus introduced Mansell into Formula 1 and his first three and only races of the season ended in retirement due to car struggles and failure to qualify.
JOINS THE F1 FRAY
Mansel was not deterred and showed his grit in 1981, getting his first podium in F1 and finishing in third place at the Belgian Grand Prix. Mansell had a habit of performing really well or crashing out of races and this trend continued in 1982 which had him on the podium only once with a third-place finish at the Brazilian GP.
1983 would be no different getting the third podium of his career once again in third place at the European GP in Britain. Unsurprisingly 1984 was a repeat of numerous retirements and a pair of third-place finishes. Mansell only began tasting real success when he joined Frank Williams and in 1985 won his first race, the European GP which took place at Brands Hatch in the UK.
BEING SECOND JUST WON'T CUT IT
He won his second GP the following race in South Africa, helping him improve his standing in the F1 ranks of top drivers. Mansell's 1986 campaign was his best to date and he won five races while competing against Nelson Piquet and Alain Prost for the driver's title. Nigel finished as runner up to France's Alain Prost and in 1987 repeated with Nigel as runner up once again losing to teammate Brazil's Nelson Piquet.
After coming so close to the drivers' championship for two years Nigel struggled in 88' retiring from all his races except for his two second-place finishes in Spain and Britain. Mansell joined Ferrari in 1989 and began the season with a win in Brazil and went on to solid performance for the remainder of the schedule, grabbing five other podium finishes that included a victory in Hungary.
A SMALL RIDE WITH FERRARI
Nigel's second and final season with Ferrari entering the nineties was not an improvement from his previous year only winning only one race in Portugal. Ferrari and Mansell parted ways only to have him return to Williams in 1991 where, like in years past, his fortunes turned for the better.
HARD WORK PAYS ITS DUES
In his first back with the team, Mansell was once again runner up for the driver's title-winning five races on top of another four podium finishes losing to Ayrton Senna. After a long fifteen years, Britain in 1992 could call one of their driver's champions again with Mansell executing his best season ever.
The stubborn brit won nine races and finished three times in second place. He was the first driver at the time to win nine times in one year, it was also his first and last drivers' championship.
INDY CAR? NO PROBLEM
Mansell and Williams, despite winning the Drivers and Constructors titles, were at odds with each other, which caused the sudden departure of Nigel from the team. Nigel went to the United States and in his rookie year in Indy Car won the championship-winning five races in unfamiliar territory. Nigel came back to F1 the same year and with Williams to compete in the last three races of the 1994 season where he closed the F1 season in Australia with a victory.
In 1995 Nigel participated in only two races with no success; now driving in a McLaren decided to cut ties with Formula 1, retiring from motor racing for three years. Nigel Mansel has an impressive rap sheet that includes thirty-one victories and thirty-two crashes, he has the best pole position percentage in one season with 88% and also has the closest finish to a race, losing to Senna by 0.014 seconds.
F1 STATS
RACED FROM: 1980-1992, 1994-1995
TEAMS: LOTUS, FERRARI, WILLIAMS, MCLAREN
RACES: 191
CHAMPIONSHIPS: 1 (1992)
WINS: 31
PODIUMS:59
TOTAL POINTS: 480
POLE POSITIONS: 32
FASTEST LAPS: 30
DAMON HILL
Damon Graham Devereux Hill who was born on September 17th, 1960 won the Drivers' championship once driving for Williams in 1996. Being the son of a Formula 1 greats like Graham Hill may seem like things might have always been easy for Damon. That was not the case because the death of Graham at a young age left his family of four without any serious financial support.
Hill had to work his way into Formula 1 which eventually made him and his father the first father-son duo to win the drivers' championship in Formula 1, Keke and Nico Rosberg were the second and only duo to match them.
IT'S ALL ABOUT THE BENJAMINS
Hill was always a solid driver in his formative years, winning multiple races in Formula Ford and British Formula Three championships. Hill had to constantly deal with funding issues to further his career, his finances were the only hindrance slowing him down from making the jump to international competitions. Eventually, his patience and hard work landed him in Formula 1 in 1991 as a test driver for Williams and in the following year made the jump to Brabham in 1992.
Hill was in the familiar territory due to Brabham's financial woes that provided Hill with a car that could not qualify for races and ultimately the team folded before the season's end. Luckily for Damon, he was still a part of Williams and he moved to the team, taking his seat in the 1993 season.
WILLIAMS SAVES THE DAY
With a far superior car to Brabham's the year before, Hill stepped onto the podium in his second race finishing in second place in Brazil. Hill continued to perform well, finishing most of his races on the podium and winning his first of three wins in F1 in Hungary, Belgium, and Italy. He finished third overall in the drivers' standings.
In 1994 Damon continued to exploit the powerful Williams, improving on last year's performance winning six races and five second-place finishes. Damon finished in second place for the driver's title to Michael Schumacher which was secured by the German in controversial fashion at the last race In Australia.
SCHUMACHER VS HILL
Schumacher led Hill by one-point heading into the race and both were involved in one of the most scrutinized moments in F1 history that had the German bump a faster Hill out of the race. The incident forced both drivers to retire, which left Michael on top of the standings.
This bitter outcome did not deter Damon and in 1995 made another run at the title, winning four races but would not be enough to surpass Schumacher who won his second driver's title in a row for Benetton. Hill joined his father as an F1 champion in 1996, dominating the season with eight wins, giving no chance for his teammate Jacques Villeneuve from Canada to take the ultimate prize away from him. It was Damon's first and only driver's championship of his career.
PAY THE MAN
Hill decided that who deserved a better payday left Williams to join Arrows in 1997 and had a terrible year with the team. Arrows did not provide a race car remotely in the same league as Williams and could only muster a second-place finish in Hungary.
Subsequently, Damon left the Arrows in 1998 for the Jordan team where his struggles continued but he still managed to win the last race of his career at the Belgian Grand Prix. 1999 proved to be no better with Jordan retiring most of the time and never cracking the podium once. He retired at the end of that season. Damon Hill currently works as a commentator for Sky Sports covering Formula 1.
F1 STATS
RACED FROM: 1992-1999
TEAMS: BRABHAM, WILLIAMS, ARROWS, JORDAN
RACES: 122
CHAMPIONSHIPS: 1 (1996)
WINS: 22
PODIUMS:42
TOTAL POINTS: 360
POLE POSITIONS: 20
FASTEST LAPS: 19
JENSON BUTTON
Jason Alexander Lyons Button, who was born on January 19th, 1980 in Frome, England, is the only driver to win a title for Brawn Racing in its short-lived F1 history. Button, like most modern F1 drivers, began in karting moving up to single-seaters in British Formula Ford and British Formula championships.
GET'EM WHILE THEY ARE YOUNG
Button won at every level he competed in and eventually got his Formula one opportunity with Williams in the year 2000. In order to get the right to drive in F1, Button needed to receive his super licence which required him to do a grueling test session under the auspices of FIA to ensure he was indeed ready to join the elite drivers of F1.
His initial campaign in F1 showed promise for the young driver, finishing in the points in numerous races. For the 2001 and 2002 seasons, Button was loaned to Benetton where he struggled in his first year and improved in the second stint with the team finishing in the points once again in numerous races.
From Benetton Jenson moved to BAR from 2003 to 2005 and in his second year with the team he achieved his first podium finish in 2004, finishing in 3rd at the Malaysian GP. Button went on to have his best season to date finishing on the podium a total of ten times, and regardless of not winning a race he finished third for the driver's title. In 2006, BAR became known as Honda and Jenson continued on with the team until 2008, not repeating his strong 2004 performance.
A WISE MOVE
Jenson left Honda to join Brawn racing in 2009. With a new more powerful team, Jenson and Brawn went on to have an incredible season that had the Brit start the season with a flourish of victories winning six out of the first seven races of the season.
Remaining consistently in the points and adding two other podium finishes would be enough for Britain to claim yet another world champion in F1. Jenson left Brawn to join McLaren where he would remain with the team until his retirement from F1.
Jenson left Brawn after his championship season looking for a new challenge in 2017. Jenson continued to be a solid performer, winning eight more races, the last win being in Brazil in 2012.
A GREAT CAREER
At the tail end of his career, Button stepped on the podium for the last time in 2014, finishing in third place in Australia and from then on could only manage to score points in most of his races. Jenson's career lasted for seventeen years, which is something most drivers can only dream about accomplishing in Formula 1. Jenson is currently working as a Formula 1 commentator and you can see and hear his thoughts every race weekend on Sky Sports.
F1 STATS
RACED FROM: 2000-2017
TEAMS: WILLIAMS, BENETTON, RENAULT, BAR, HONDA, BRAWN, MCLAREN
RACES: 306
CHAMPIONSHIPS: 1 (2009)
WINS: 15
PODIUMS: 50
TOTAL POINTS: 1235
POLE POSITIONS:8
FASTEST LAPS: 8
LEWIS HAMILTON
Sir Lewis Carl Davidson Hamilton, who was born on January 7th in 1985, is currently driving for Mercedes and has the most wins and pole positions in Formula 1 history, he is also a seven-time driver's champion. You cannot have a conversation about who is the GOAT in F1 without including Lewis who is a living breathing record-breaking machine.
BORN TO WIN
Hamilton has been winning races and championships from childhood, winning six titles in seven seasons of karting. Hamilton made a name for himself earning him a spot in McLaren's development program. Hamilton continued to prove he was destined for F1 having solid performances in Formula Renault and winning his first championship in his second year of racing out of karting.
Hamilton moved on to Formula Three and once again in his second year won another championship with no one coming close to beating him for the title. Lewis won fifteen of twenty races. F1 came a little closer for Lewis moving up the ranks to GP2 (Formula 2 today) remaining at that level for one season, winning another championship, winning five races, finishing in second place seven times and in third two times.
A MAN OF MANY RECORDS
There was no question Formula 1 was next and McLaren, who made a bet on the young Karting Champ, paid off. Upon entering F1 in 2007, Lewis Hamilton was the first and only black driver to race in Formula 1's history.
Immediately, Hamilton broke a record becoming the first rookie to step onto the podium nine times in a row at the beginning of his season. Lewis won his first of one hundred wins at the Canadian GP and followed it up with another victory the following race in the United States.
Hamilton won four races which is another broken record for a rookie season finished as runner up to Ferrari's Kimi Raikkonen by one point. Hamilton already created a bitter rivalry with teammate Alonso that had the Spaniard leave the team at season's end.
THE FIRST OF MANY
In 2008 Hamilton continued his amazing ascension by winning his first of seven driver titles, snatching it away from Felipe Massa on the last lap of the last race of the season. Hamilton secured his title by finishing in fifth place in brazil but certainly, his five wins and multiple podium finishes helped too.
From 2009 to 2012 Hamilton and McLaren continued to have solid seasons that had Lewis winning twelve races and nineteen podium finishes during that span. Lewis kept himself in the top five every season during his time at McLaren but eventually, Lewis made the move of a lifetime changing team to Mercedes in 2013.
MERCEDES GIVES HIM WINGS
In his first year with Mercedes, he won only one race as the constructor developed its car into the beast you have today. In 2014, Lewis began an unmatched sequence of performances that would span nearly over a decade. It was the perfect matchup having the world's best driver and the best team taking on Formula 1 and in 2014 Lewis came close to breaking the record of the most wins in a season with eleven which led to his second driver's championship.
In 2015, Lewis continued his unbelievable winning ways winning his third driver's title by winning another ten races. Looking for his third title in a row, Hamilton was denied by his teammate Nico Rosberg by the season's end. Despite losing the title, Lewis still won another ten races, making it clear he had the most wins of any British driver by this point.
UNSTOPPABLE
For the next four seasons, there was only one champion and that was Hamilton. Hamilton's driving style is one of masterful control, never making any crucial mistakes in any weather conditions. His ability to remain calm and focused in any situation makes him one of the best drivers ever.
During his historic four-year championship run he won a total of forty-two races. His incredible run has tied him with Michael Schumacher for the most drivers' titles with seven and in 2021 Lewis is knocking on the door for his eighth title if he can finish ahead of Max Verstappen at the Abu Dhabi GP.
THE G.O.A.T?
Lewis has the most wins and pole positions in Formula 1 with one hundred three in each category. Lewis Hamilton is also respected for his work outside of Formula 1, working with numerous human rights advocacy groups. Lewis is a shining star on and off the track and is certainly one of the greatest of all time.
F1 STATS
RACED FROM: 2007-CURRENT SEASON
TEAMS: MCLAREN, MERCEDES
RACES: 287
CHAMPIONSHIPS: 7 (2008, 2014, 2015, 2017, 2018, 2019, 2020)
WINS: 103
PODIUMS:181
TOTAL POINTS: 4147.5
POLE POSITIONS:103
FASTEST LAPS: 59
LANDO NORRIS
Lando Norris who was born on November 13th, 1999 in Bristol, England is currently driving with McLaren in the 2021 season. Lando followed the standard routine of racing in karting and moved his way to F1 by winning plenty of races and a few championships along the way.
McLaren in 2018 took Lando on as Junior driver who pleased the team with his impressive lap times during testing. Lando finished as runner in the 2018 Formula 2 Championship battle to fellow Brit George Russell. In 2019, Lando took part in his first F1 race, finishing in twelfth place at the Australian Grand Prix. Norris had a steady year finishing in the top ten of most of his races but failed to finish in the top ten in the drivers' standings.
A NEW HOPE
In 2020 Lando started the season with his best finish of his career, finishing in third place at the Austrian GP, he did not revisit the podium for the rest of the season but made the top ten in the standings in ninth. 2021 is Norris' best season to date competing with Ferrari in the next best tier after Mercedes and Red Bull. Norris finished on the podium three times and his new personal best was in Italy finishing in second place.
He is currently ranked sixth in the drivers standings. McLaren and fans alike are really pleased with Norris and his driving abilities which may very well lead into a long career in F1.
F1 STATS
RACED FROM: 2019-Current Season
TEAMS: MCLAREN
RACES: 59
CHAMPIONSHIPS: 0
WINS: 0
PODIUMS:5
TOTAL POINTS:300
POLE POSITIONS:1
FASTEST LAPS: 3
GEORGE RUSSELL
George William Russel, who was born February 15th, 1998 in Norfolk, England, is currently driving for Williams in the 2021 F1 season. George is a highly regarded prospect who is set to make the jump to Mercedes replacing Valtteri Bottas in 2022.
He will drive alongside Lewis Hamilton, who is sure to make George earn his keep. George has won championships racing at every level he has competed in, most notably the Formula 2 title in 2018. Russel joined Williams who no longer has their old form from the nineties in 2019.
A TEST DRIVE IN A MERCEDES
His first year in Formula 1 was uneventful and George would have to wait until 2020 to break the top ten in a race. One must note that he needed to drive a Mercedes to accomplish that task. He replaced Hamilton who tested positive for Covid. Russell led the race until Mercedes messed up in the pits forcing the young Brit to pit for an extra time.
Georges best result in a Williams came in 2021 when he finished in second place at the Belgian Grand Prix. The race never really came to fruition due to the weather and was stopped after one lap, which allowed Russel, who had a great qualifying the day before, to score his first podium. I am certain he would like his first podium to be with him crossing the finish line after a full race, but George was still positive about his result in Belgium.
CAN HE TAKE THE THRONE?
2022 will be an interesting year for George driving in the Best car in Formula 1 alongside one of the best of all time. Can Russel live up to the expectations? Can he win some races and possibly dethrone Hamilton at Mercedes? If there ever was a golden opportunity for a driver this has to be it for Russel.
F1 STATS
RACED FROM: 2019-Current Season
TEAMS: WILLIAMS, MERCEDES
RACES: 59
CHAMPIONSHIPS: 0
WINS: 0
PODIUMS:1
TOTAL POINTS:19
POLE POSITIONS:0
FASTEST LAPS: 1
UP AND COMERS
QUICK JUMP
DAN TICKTUM
Dan Charles Anthony Ticktum who was born on June 8th, 1999 in London, England, is currently competing in the Formula 2 Championship. This aspiring young driver has had solid performances creating the right attention for him. He has won numerous Grand Prix's at the junior levels and even finished runner up for the Formula 3 European Championship in 2018.
Two Formula 1 teams have taken a serious look at Ticktum, the first being the Red Bull and the second Williams. Ticktum was a part of their junior driving academies up until the summer of 2021. Dan raced in Formula 2 driving for Carlin and managed to win two races and five podium finishes helping rank fourth overall in the driver's standings.
Ticktum will be making a move in 2022 to drive in the electric Formula E series driving and one can wonder if this detour will ever lead to Formula 1.
OLLI CALDWELL
Oliver Caldwell, who was on June 11th, 2002 in Hampshire, England, split the 2021 season driving in both Formula 2 and Formula 3. Olli has had a pretty consistent career driving in multiple series during his young career. His best to date was in 2018 driving for Prema in the Italian F4 Championship where he won eleven races, landing the Brit in third place for the driver's title.
In 2019, Caldwell competed in the Formula Regional European Championship and won another eight races but only finished fifth overall by the season's end. Olli continued his trek upward and in 2020 joined Formula 3 driving with Trident and experienced a very rough season that included no podium finishes. Olli changed his fortunes in 2021 this time driving for Prema and won eight races which earned him a shot at Formula 2 for the last five races.
Olli did not score any points in his F2 debut but certainly scored some helpful experience that will help him grow in the next season. Olli will have to win some races in F2 to get the attention needed to have a hope of joining F1.
JACK HUGHES
Jack Hughes, who was born on May 30th in 1994 in Birmingham, England, is currently competing in the Formula 2 series. Jack Hughes' chances to join F1 are slim because if F1 was really interested the twenty-seven-year-old would have had an opportunity by now. Nonetheless, Jack is still a talented driver who has won in the past.
He won the BRDC Formula 4 Championship in 2013 and was runner up in the 2015 Formula Renault 2.0 Alps series, and runner up for the F3 Asian Championship. Jack clearly knows how to win some races and reach the podium but can he do it at the Formula 2 level?
So far, he has not produced in Formula 2 a win and has only managed his personal best finish in 4th place. If Hughes has any intentions of joining Formula 1 he will need to have one hell of a 2022 season.
JONATHAN HOGGARD
Jonathan Hoggard was born on November 15th in the year 2000 in Spalding, England is currently racing for Jenzer Motorsport in Formula 3. This young sprite began karting at the age of thirteen and after three years he moved up to the British F4 season in 2017. The young teen only managed to step onto the podium once finishing in third.
2018 proved to be a much better with Hoggard winning eight races and finishing in third overall for the driver's title. Hoggard continued to perform well in 2019 winning another seven races and numerous podium finishes, landing the nineteen-year-old as runner up for the championship. Hoggard was nonetheless rewarded for his season winning the Aston Martin Autosport BRDC Young Drivers award which included two hundred thousand British pounds and a Formula 1 test.
Covid-19 stalled Jonathan in twenty, limiting him to only three races in 2020. Despite the empty 2020 season, Hoggard made the jump to Formula 3 driving for Jenzer Motorsport and in seventeen races did not reach the podium, he could only score fourteen points in his debut. The future is still unclear for this young British driver but if he can learn from his 2021 campaign, 2022 will be a better year for him.
AYRTON SIMMONS
Ayrton Simmons, who was born April 29 2001 in Harlow, England, was named after the Brazilian legend Ayrton Senna. Simmons will have to work hard if he ever intends to fill those shoes. Simmons has dual nationality being British and Spanish but has chosen to drive for the union jack.
Ayrton showed great promise in karting from 2012 to 2015 and in 2016 he entered the F4 British Championship series scoring a podium finish in the last race of the year in second place. He improved the following year, winning his first race and in 2018 Simmons won four races and ended in second place in the Rookie Championship. In the same year, Ayrton moved up to BRDC British Formula 3 competing in eight races with no success. With more experience under his belt, Simmons won three races at this level and finished in third place for the driver's title in 2019.
Simmon had his best season this year winning four races and finishing as runner-up for the championship. His solid performance earned him two races at the end of this year's Formula 3 season. He did not score any points but the young driver will have more opportunities next season to prove his worth.
JONNY EDGAR
Jonny Edgar was born on February 13th, 2004 in White Haven, England, and was driving for Carlin Buzz Racing in Formula 3 in 2021. Edgar is a part of the Red Bull Junior team and earned his way there by having a stellar Karting career where he won five championships and finished runner-up four other times.
Edgar added more to his resume by performing well in the Italian and Spanish F4 Championships, scoring five podiums, two in Italy and three in Spain. The sixteen-year-old had his best season in the lower formulae when in 2020 he won the ADAC Formula Championship finishing the season with six wins and eleven podiums. He also achieved his personal best in Italy, finishing in fourth place for the Italian F4 title. In 2021 Edgar moved up to Formula 3 and by the season's end, his best finish was fifth place.
He scored twenty-three points in his rookie season and is already on the move for 2022 changing teams to join team Trident in Formula 3. Edgar is a high prospect because at seventeen years old he has a great deal of room to improve his youthful abilities. Formula 1 teams will be keeping a close eye on this driver in the years to come.