Formula 1's British Grand Prix Travel Guide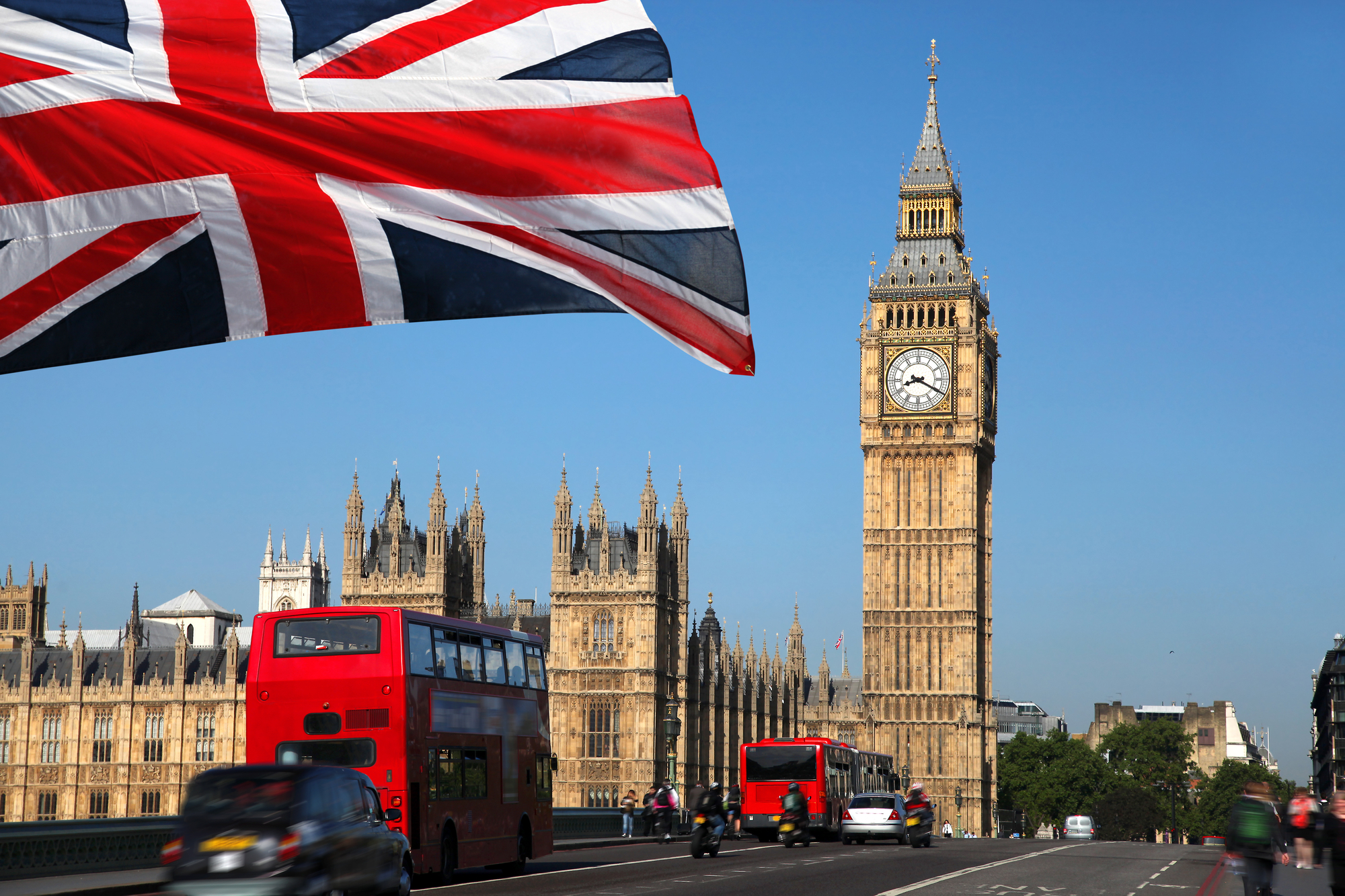 Great Britain and Formula 1 have been an incredible union since the series was created in the 1950s. Britain has not only produced some of the greatest teams in F1 history such as Williams, McLaren, and Lotus they have also provided some of the best drivers like Jim Clark, Graham Hill, and Lewis Hamilton to name a few.
Formula 1 is insanely popular in Britain and takes pride in hosting the extremely popular British Grand Prix at the Silverstone Circuit in England. Traveling to England to watch the big race presents more than just an incredible racing experience but also a great trip filled with great food, nightlife, and royal landmarks. Make your Grand Prix Experience at Silverstone by booking with us, it's as easy as simply clicking here.
PACKING YOUR BAGS
The British Grand Prix traditionally takes place in the mid-summer month of July, which means the weather can be hard to predict. First off, temperatures can vary ranging from highs of twenty-three degrees to lows of fourteen degrees. You'll have to balance the clothing you're packing between warm gear and fall-like gear.
SUNNY WITH A CHANCE OF SHOWERS
Temperatures can change and vary daily so keep your eyes on weather forecasts. To add to a slightly complicated situation, rain is never off the table so you will need to pack that rain gear too. It is a far better idea to be well-prepared, especially if it rains and temperatures drop because sitting and shivering in the grandstands is no way to watch the British Grand Prix.
AIRPORTS AND TRANSPORTATION
There is no shortage of airports to welcome your arrival in England and where you will land will depend on your departing. The closest airports to Silverstone and primarily service European travelers are the Birmingham Airport (BHX) and Luton Airport (LTN).
International travelers are likely destined to arrive at one of the busiest airports in the world Heathrow Airport (LHR) in the city of London. If those weren't enough options you can also book your arrivals at the Gatwick Airport (LGW), London City Airport (LCY), and Stansted Airport (STN) too.
GETTING TO THE TRACK
If this is your first trip to England, we recommend staying in London to have a much richer experience away from the track. London is about two hours away from Silverstone, which can be accomplished via train or scheduled bus rides to and from the circuit.
In either case, you recommend booking your train or bus tickets As soon as possible to avoid any difficulties. Driving yourself to the track is also a possibility but you will have to endure extreme traffic nearing Silverstone and parking at the circuit is difficult and expensive.
If you decide to stay in Birmingham, traveling to Silverstone can take up to an hour by car and like London trains and shuttle buses are available as well. The cities of Banbury, Milton Keynes, and Northampton are extremely close to Silverstone with travel times averaging thirty minutes by car.
Shuttle buses are your best bet and can be accessed at the central train stations in the aforementioned cities. Figuring out how to get to the track will depend significantly on where you decide to stay.
WHERE TO STAY
Due to Silverstone's rural and centralized location, you have multiple neighboring cities to choose where to book your accommodations. You can stay in Silverstone, but space is minimal in the few hotels they do have. Camping is extremely popular at Silverstone, which offers multiple campsites surrounding the track. If you choose to camp, you can forgo the lengthy travel times and enjoy the beautiful British countryside alongside thousands of F1 fans.
BIG CITIES
Two of the bigger cities available for your GP experience are London and Birmingham. Both have ample accommodations available which can serve anyone's budgetary needs. The nightlife and cultural scenes are also more vibrant in these cities, making them more attractive for travelers. Please consider the travel time to the track when booking in these great cities.
SMALL CITIES
Milton Keynes and North Hampton are also viable options for hotel accommodation and both of these smaller cities can provide a modest number of restaurants, bars, and sightseeing opportunities. You'll save on travel time but except a more subdued weekend.
Booking in the small towns of Buckingham and Towcester is also possible and their distance to the track is short. Finding a hotel there can be difficult because of the limited supply and great demand.
Overall, we suggest staying in London or Birmingham to have a more complete experience away from the track.
WHERE TO EAT
English cuisine is very different from its European counterparts but nonetheless delicious and filling. Traditional English cuisine is well known for its Fish and Chips dishes and their Yorkshire Puddings. If English cuisine doesn't tickle your fancy you need not worry because many of the world's top chefs call England home and with them, they imported some of the best cuisines to share with you.
London will have the most variety of quality restaurants compared to the smaller cities of Milton Keynes and North Hampton. In all cases, there will always be a great spot to satisfy your hunger giving you a great deal of fuel for your Grand Prix weekend. Here are some of the best restaurants you need to try during your stay.
LONDON RESTAURANTS
BIRMINGHAM RESTAURANTS
SOUTH HAMPTON RESTAURANTS
MILTON KEYNES RESTAURANTS
NIGHTLIFE
The British sure know how to drink and party, which is reflected in the incredible nightlife in England, especially in London. There is never a shortage of amazing beer and there is always a local pub available to quench your thirst. Nightclubs are also waiting for you to come and dance and drink the night away with your British friends.
It can get rowdy and it is effortless to get carried away in any of the watering holes in any of the cities you are staying in. Always remember you have a Grand Prix to watch so be sure to set your alarms to jar you from your sleep.
At the Silverstone circuit, race organizers always try to include some live performances at the track, and in 2022 Sigala, Bastille, and Mabel will be performing throughout the GP weekend.
Here are some of the best nightlife hotspots you should check out.
LONDON NIGHTCLUBS, BARS, AND PUBS
BIRMINGHAM NIGHTCLUBS, BARS, AND PUBS
SOUTH HAMPTON NIGHTCLUBS, BARS, AND PUBS
MILTON KEYNES NIGHTCLUBS, BARS, AND PUBS
SIGHTSEEING
The British Grand Prix will be the centerpiece of time in the country and away from the track you can enjoy the many landmarks that are easy to find in any of the cities you happen to be staying in. Britain is known for their royal legacy and its magnificent castles on one hand and on the other, the nation's love of Football(soccer) is contagious and wild.
WATCH THE BEAUTIFUL GAME
Depending on the schedule you might have a great chance to watch a Premier League game in London that can include Arsenal F.C, Chelsea F.C, Tottenham Hotspur F.C, Crystal Palace, Watford, and West Ham. In Birmingham catching an Aston Villa game is also a possibility. The atmosphere during the matches is worth experiencing and even if you aren't a big fan you'll be singing along with the crowds before you know it.
SILVERSTONE
If you happen to be staying in Silverstone, you'll need to travel outside the village to visit some landmarks. You can visit the Blenheim Palace where Winston Churchill was born or take a long drive out to the British Motor Museum to learn more about British automobiles. WW2 history buffs can also enjoy Bletchley Park which includes the mansion where code breakers deciphered coded Nazi communications.
LONDON
There is never a dull moment in London, and you'll have your hands full trying to visit all the impressive landmarks that are scattered throughout the city. Queen Elizabeth is waiting for you to visit her massive royal Buckingham Palace, which is in Windsor Castle. You can also enjoy the Tower of London where you'll find exhibits featuring the royal jewelry and finest torture tools used throughout their reign.
Tower Bridge is unmistakable, and the iconic Big Ben Clock Tower is always a tourist hotspot. You can overlook the city on the London Eye, which we recommend doing at night for a stellar experience. This is merely scratching the surface of the numerous landmarks you can enjoy in this great city.
THINGS TO CONSIDER
Travel Visas are not necessary for travelers from most countries. Traveling from North America, Europe and Oceania presents no issues for entry.
Time Zone +1UTC/GMT
English is the 1st language of the nation
The Pound Sterling (GBP) is the currency used. Reading up on the nomenclature and how Brits refer to their currency will help
Credit and Debit cards are nearly accepted everywhere
Bring a power adaptor even if you are traveling from Europe. Britain uses Type G sockets.
Do not argue or antagonize soccer fans.
Book with Grandprixexperience.com