2024 Race Status:
NOT IN 2024 CALENDAR
Date:
N/A
Year of Last Race:
2022
City:
Le Castellet, France
Circuit:
Circuit Paul Ricard
The next race date has not yet been announced.

Enter your email address into the notification form to receive email alerts and be the first to know when the race date is announced!
Circuit Paul Ricard is located amongst vineyards, but is not far from the downtown region of Marseille. Entertainment and historic attractions are not far from the French Grand Prix, but spectators can easily enjoy the countryside with a glass of locally made wine.
The circuit will feature weekend concerts, a fanzone, an activities park, and plenty of stands offering food and beverages. Spectators will find plenty to do over race weekend whether they stay in Le Castellet or explore Marseille and outlying regions like Aubagne.

French Grand Prix Race & Ticket Updates
Enter your email below to be notified when tickets go on sale and when time-limited deals become available.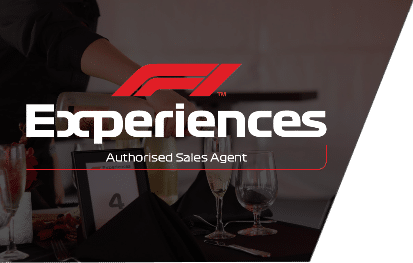 France Grand Prix Race Tickets
Official F1 Ticket Packages include exclusive benefits that you cannot get anywhere else! No matter which race you attend, F1 Experiences brings you the best tickets available, first-class hotels, and unprecedented access to team garages, the pit lane, drivers, and more!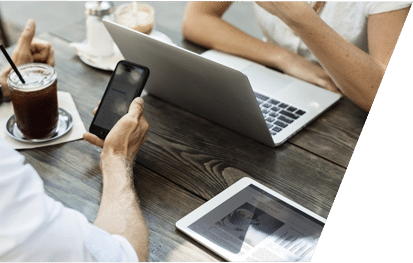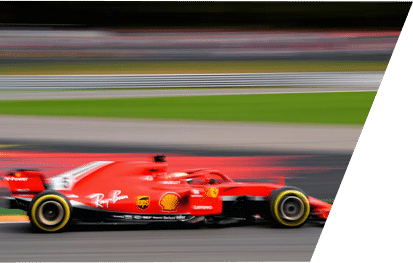 RACE SCHEDULE & INFO
Get all the info you need for race week in France! The race schedule, events, track activities, how to get to the track, what's allowed or prohibited at the track, and many more frequently asked questions.
Make your France Grand Prix trip one to remember!
ABOUT THE French Grand Prix
Take your place in the grandstands of Circuit Paul Ricard  French Grand Prix. The 2018 race was the first time in a decade that the Grand Prix returned to France and this season will once again welcome the Formula 1 weekend.
After a successful and crowded 2018 weekend, Le Castellet is prepped and ready to take on the masses looking to get lost in Grand Prix excitement. Circuit Paul Ricard has a capacity of up to 90,000 spectators. During race weekend, those attendees are going to be traveling the streets of Le Castellet and the outlying areas, looking for more fun and thrills.
Considering this is the second time the race has been to Circuit Paul Ricard, drivers that are new on the scene won't have had much time on the circuit. The unusual design of the track is sure to trip up some of the novice drivers. France's iconic circuit features 14 turns and runs a length of 5.809 km.
The Blue and Red Zones provide two very different driving experiences, with the latter being known for its abrasive runoff. The circuit, named for famed French driver Paul Ricard, is generally a challenging one that will deliver an exciting race for the 2019 Grand Prix. For the 2018 French Grand Prix, it was Lewis Hamilton of the United Kingdom that walked away with the gold. Third place driver Kimi Raikkonen came in a surprising 25 seconds behind Hamilton, with Sebastian Vettel claiming fifth at 61 seconds behind. Clearly Circuit Paul Ricard is going to remain a challenge for the 2019 race.
Before and after the race, spectators will be looking for something to fill the void left by the lack of high-speed vehicles, burning rubber, and an intense event. Le Castellet is located in the thick of the Bandol vineyards and is a region with plenty of history. Much of it involves wine-making and tastings are in no short supply.
The city's narrow streets are abundant with shops and photo opportunities, but it's Marseille that attendees are sure to be drawn to. Located only 45 km from Le Castellet, Marseille is the tourist destination people will be looking for. The beachside city is ripe with oceanfront land to lounge on and Old Port boasts a great selection of restaurants and the historic Fort Saint-Jean.
For a view of the city, Grand Prix attendees can head to Notre-Dame de la Garde. The basilica landmark is a staple of Marseille that overlooks the vibrant coastal city, providing views of the crystal blue waters.
Though the 2018 race was marred by traffic problems, La Castellet still had plenty to learn after the 10 year hiatus. In that time, Grand Prix organizers in the French city will surely have addressed some of the problems that left thousands of spectators fighting traffic.
VISITOR & TOURIST INFORMATION
AVERAGE RATES OF NEARBY HOTELS
3-star: 95EUR/night ($110USD)

4-star: 179EUR/night ($200USD)

5-star: 313UER/night ($350USD)
AVERAGE TEMPERATURE DURING RACE WEEK
High of 23°C (73°F)

Low of 16°C (61°F)
CURRENCY
France uses the Euro (EUR). Here are some common conversions:
United States Dollar: 1EUR =  $1.10USD — $1USD = 0.91EUR

Canadian Dollar: 1EUR = $1.48CAD — $1CAD = 0.68EUR

British Pound: 1EUR

= £0.86

GBP —

£1GBP = 1.16EUR
LANGUAGES
The primary language spoken in France is French, but English is also widely spoken.
ATTRACTIONS AND THINGS TO DO
In Le Castellet, spectators can explore history, art, and nature at:
Le Castellet Village Medieval

Domaine de I'Olivette

Maison des Vins de Bandoi

La Galerie des Artistes
In the busier city of Marseille, spectators will find plenty of shopping, entertainment, and sightseeing. Popular experiences include:
Old Port of Marseille

Basilique Notre-Dame de la Garde

MuCEM – Museum of Civilizations of Europe
Closer to the circuit is Aubagne, which offers spectators a way to pass time at:
Musee de la Legion Etrangere

Santons Maryse di Landro

Distillerie Janot
Largest Nearby Cities
Paris

682 km (424 mi) to Le Castellet

7 h 55 min drive

Marseille

34 km (21 mi) to Le Castellet

40 min drive

Nice

171 km (106 mi) to Le Castellet

1 h 52 min drive
THE CIRCUIT
Circuit Name: Circuit Paul Ricard
Track Location: Near Marseille, just north of Route des Hauts du Camp
Distance from the Closest Airport: 43.4 km (26.9 mi) to Marseille Provence Airport
Distance from Downtown: 40 km (25 mi) to Downtown Marseille
Year Opened: 1970
First Grand Prix: 1971
Upon opening, Circuit Paul Ricard was known as the safest motor racing circuit. Due to its mild weather in the winter and modernized facilities, the track was favored for car testing. Circuit Paul Ricard underwent three renovations. The most current layout is the longest, but has a shorter lap record than the 1970-1999 configuration.
The French Grand Prix has been held on-and-off at Circuit Paul Ricard since 1970. In total, 16 races have been held at the circuit.