History of the French Grand Prix in Formula 1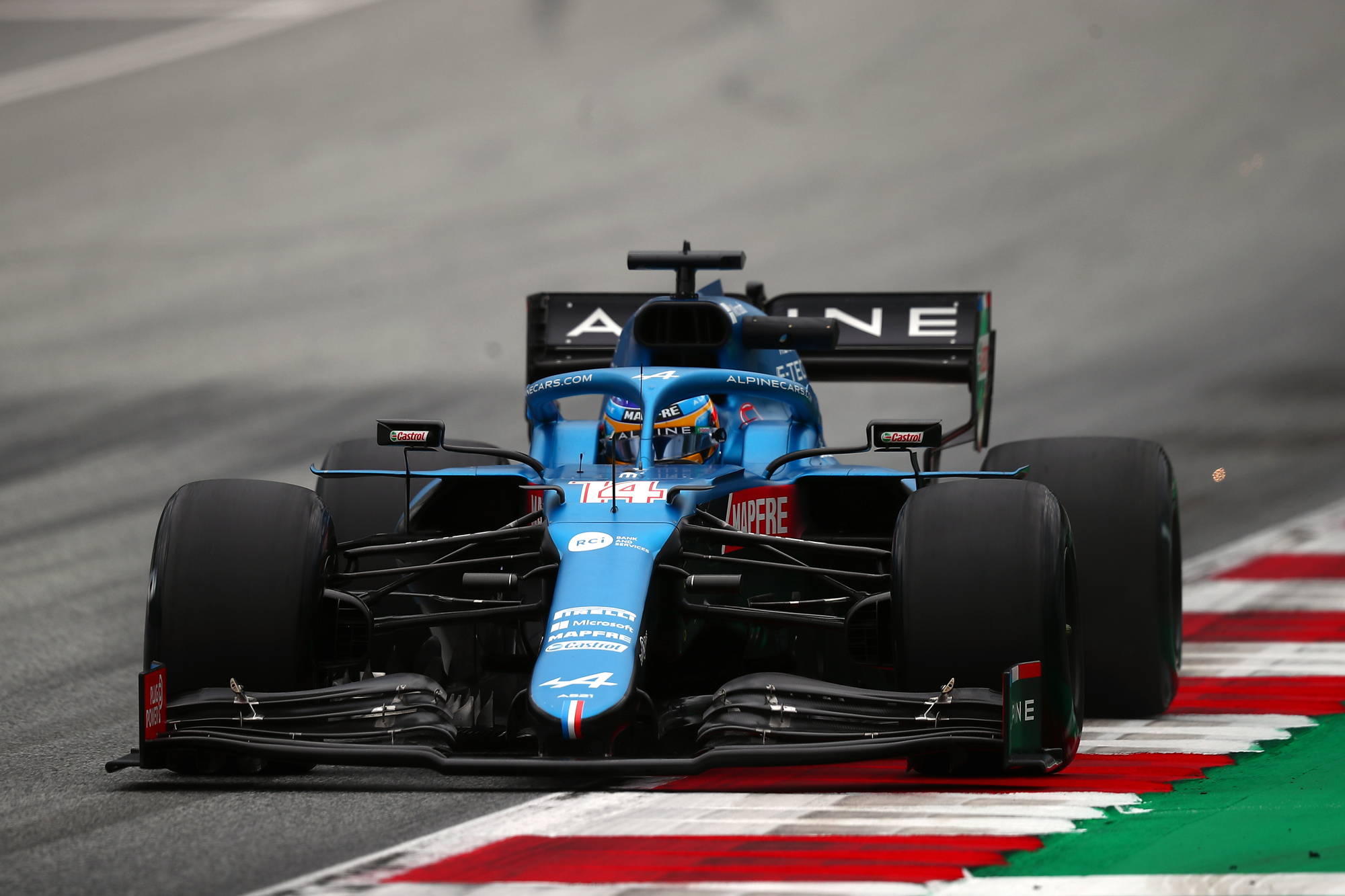 TABLE OF CONTENTS
The French Grand Prix is one of the oldest races taking place since 1906 before joining Formula 1 in 1950. The French GP has a long history of winners and great battles that have taken place on seven different circuits across the country.
The current home of the GP is at the Circuit Paul Ricard, found in Le Castellet in the Var region of France. More than ninety thousand people filled the grandstands eager to watch and see who will become the next winner of the French GP. Here is the history of the French GP in Formula 1.
1950'S
Before the Formula 1 Championship officially began in 1950, Louis Chiron from Monaco was the most successful driver at the French GP, winning five races. Unfortunately for him he never won any GP during the F1 era.
REIMS
The first F1 French GP took place at the Circuit de Reims where none other than the legendary Juan Manuel Fangio from Argentina and his Alfa Romeo dominated the weekend taking pole and winning the race. His teammate from Italy Luigi Fagioli finished in second place followed by Ferrari driven by Britain's Peter White Head in third.
During the fifties Formula 1 allowed drivers to swap and share cars in the event of technical difficulties. This was the case in 1951 when Fangio swapped his struggling Alfa Romeo with Fagioli and went on to win his second French GP in a row.
TWO WINNERS AND THE LONGEST RACE IN F1
Both Fangio and Fagioli were accredited the win. In second place Ferrari went through the same ordeal and had Argentina's Jose Frolian Gonzalez and Italy's Alberto Ascari finish in second place together. Ferrari at the time was running three cars and in third place Italian Luigi Villoresi finished in third for la Scuderia. This GP was also the longest race ever to take place in Formula 1 history with a race distance of over six hundred kilometers.
ROUEN
In 1952 the French GP hosted at the Circuit de Rouen in Orival where fans witnessed an all Italian affair. Ferrari and their three Italian drivers owned the entire podium that featured Alberto Ascari who took pole and won the race. In second place came Giuseppe Farina and in third came Piero Taruffi.
REIMS
Formula 1 returned to Reims in 1953 and once again Ferrari would claim the top spot on the podium. This GP has been dubbed the "Race of the Century" by fans and analysts because of the incredible battle for first place between Ferrari's Mike Hawthorn and Maserati's Fangio.
RACE OF THE CENTURY
The two drivers battled the entire race swapping positions every chance they could until only one driver could claim the chequered flag. Hawthorne and Ferrari won the war and Fangio finished in second place followed by his teammate Gonzalez in third.
FANGIO MAKES IT THREE
In 1954 Fangio was now driving in a Mercedes and nothing could stop him from claiming his third win in France, not even the rain. Fangio took pole position and won a race that began with twenty-one drivers and ended with only four crossing the finish line.
Germany's Karl King and his Mercedes finished in second place and had France's Robert Manzon one lap behind finish in third. It was the first French driver to finish on the podium on home soil in F1 history.
FERRARI 1-2 PUNCH
The GP was canceled in 1955 was canceled after the horrific race at Le Mans that had more than eighty spectators killed when a car flew off the track and into the crowd.
In 1956 the GP returned with Ferrari claiming a 1-2 finish by the end of the race. Britain's Peter Collins finished in first and his Italian teammate Eugenio Castellotti finished in second followed by Frances Jean Behra and his Maserati in third.
ROUEN
Fangio and Formula 1 returned to le circuit de Rouen in 1957 where the Argentinian claimed his fourth and final win at the French GP. Fangio won the four races with three different F1 cars. In 1957 Fangio and his Maserati took pole and easily won the race, followed by Italian Luigi Musso in second and Collins in third both with Ferrari.
REIMS
Back at Reims in 1958 Ferrari was poised to have another great weekend in France and with four cars in the race success was certain. Hawthorn and his Ferrari took pole, the fastest lap and won the race twenty seconds ahead of his closest competitor.
DEATH IN REIMS
His teammate Musso, who qualified in second place, did not live to cross the finish line after his car crashed on lap 9, throwing him out of the car fatally injuring the Italian later in hospital.
Britain's Stirling Moss finished in second place driving for Vanwall and Germany's Wolfgang Von Trip finished in third place for Ferrari.
SIMPLY FERRARI
Closing out the decade Ferrari once again proved it was the dominant team of the fifties at the French GP. Britain's Tony Brooks and his Ferrari qualified in first and won the race with his American teammate Phil Hill in second place giving la Scuderia yet another 1-2 finish. For the first time in the French GP an Australian stepped out the podium with Jack Brabham and Cooper in third.
1960's
Brabham, who had a solid race the previous year in Reims, took the 1960 French GP by storm, taking pole position, the fastest lap, and won the race handily with nearly a fifty-second lead. It was the first time an Aussie won the GP and Australians would have to wait another twenty years for another to join him.
In second place was Belgium's Olivier Gendebien and in third was New Zealand's, Bruce McLaren. Team Cooper scored the extremely rare 1-2-3 podium finish with all the team's drivers celebrating on the podium.
ONE TIME EXPERIENCE
Ferrari who dominated the fifties didn't wait long to claim their first victory of the sixties in 1961. Ferrari's Italian driver Giancarlo Baghetti won the race beating out Porsche's Dan Gurney by 0.1 seconds at the finish line. Baghetti never won another race let alone stepping on to the podium either. Britain's Jim Clark finished in third place in his Lotus.
ROUEN
The Formula 1 circus returned to Rouen in 1962 and Gurney, who had come so near to victory in Reims, had his fortunes change. Gurney and Porsche took advantage of the leaders of the race who suffered from car problems, allowing him to win the race. It was the first win for Porsche in F1. South Africa's Tony Maggs and his Cooper finished in second place followed by American Richie Ginther in third place for BRM.
REIMS
Jim Clark, one of Formula 1's greatest drivers who drove for Lotus, owned the 1963 GP taking pole, the fastest lap, and of course victory. Maggs and his Cooper revisited the second place and Britain's Graham Hill finished in third for BRM.
ROUEN
Gurney, who had won the GP two years ago, returned to Reims in 1964 driving for Brabham once again had luck on his side. Jim Clark and Lotus led the race until lap 31 when his engine failed, allowing Gurney to claim the chequered flag for himself. Graham Hill improved last year's third place finish stepping up to the second spot followed by Brabham in third.
CHARADE
In 1965 the French GP moved to Le Circuit de Charade which was an incredibly long and challenging street circuit in Clermont-Ferrand.
Clark, whose Lotus failed him in the previous GP, would not falter during this weekend. Clark once again owned the circuit, taking pole, the fastest lap, and victory. Brit Jackie Stewart finished in second place for BRM and Ferrari's John Surtees finished in third.
REIMS
Clark, who was on a roll in F1, could not add to his two wins in France in 1966 because of a small bird that struck the driver in the eye during practice. Clark was unable to proceed, opening the door for other drivers to claim a win in France.
Ferrari's Lorenzo Bandini who had pole led most of the race until he suffered engine problems slowing him down allowing Brabham to win his second race in France driving in his own Brabham. In second place came Ferrari and Mike Parkes followed by New Zealand's Denny Hulme in third.
LE MANS
Formula 1 visited the infamous Le Mans region but did not race on the endurance track used for the 24 Hours of Le Mans. In 1967 the French GP took place on the Circuit Bugatti which was located within the Circuit de Sarthe and used for the 24 hours of Le Mans.
Brabham made it back-to-back wins, with Brabham winning by fifty seconds over his teammate Hulme in second. Jackie Stewart rounded off the podium in third with his BRM.
ROUEN
Ferrari was struggling to finish on the podium in France in 1968 Belgium's Jacky Ickx helped the prancing horses claim their second victory of the decade. In second place came Surtees driving for Honda and Stewart returned to the podium once again in third place, this time driving for the French Matra team.
ANOTHER TRAGEDY IN FRANCE
The race will always be remembered by the sad death of Jo Schlesser from France who crashed early in the race and had his car overturned and on fire. This incident helped force more safety precautions in Formula 1.
CHARADE
IN 1969 a tiny field of thirteen drivers participated in the French GP in Charade and only nine crossed the finish line. For the first time in France's history, a French team won on home soil led by Stewart and his Matra.
Stewart, who was no stranger to the podium, finally won his first French GP. France's Jean Pierre Beltois finished in second place giving Matra a 1-2 finish followed by Ickx and his Brabham in third.
1970's
Ferrari was hungry to start the seventies with a win in Charade in 1970 when Ickx took pole position for the team heading into Sunday's race. Unfortunately for Ferrari and the Belgian, their lead position was squandered by a failed engine on lap 16.
LOTUS SHINES AGAIN
Lotus, who had not won in France since Jim Clark jumped on the opportunity left behind by Ferrari and had Austrian Jochen Rindt take the chequered flag for the team. Chris Amon finished in second place driving for March and Brabham added another podium finish in France to third place in his own Brabham-Ford.
PAUL-RICARD/CHARADE
In 1971, Circuit Paul Ricard was introduced to Formula 1 and drivers enjoyed the much safer conditions the circuit provided. Jackie Stewart was the first driver to win on the new circuit alongside his French teammate Francois Cevert in second place driving in their Tyrells. Brazil's Emerson Fittipaldi achieved his first podium in France driving for Matra finishing in third.
STEWART'S DOMINANCE
Stewart returned to Charade in 1972, winning his second consecutive French GP and third win total in the country. Fittipaldi added his second consecutive podium finish in second place driving for Lotus followed by the pole sitter Chris Amon and his Matra in third.
VOLCANIC DANGERS
This GP in Charade turned out to be it's last in F1 due to the dangerous nature of the circuit. The circuit that encircled a volcano frequently had rocks and debris slide onto the tracks which in 1972 ended the career of Austria's Helmut Marko. Marko was the victim of rock propelled by one of his competitors through his visor, leaving him blind in one eye.
CIRCUIT PAUL RICARD
In 1973 Paul Ricard hosted the French GP once again and featured a battle between South Africa's Jody Scheckter and Fittipaldi. The two drivers collided knocking each other out of the race and leading to a battle of words between the two in the paddock area.
Meanwhile, during the race, Sweden's Ronnie Peterson and his Lotus won the race followed by France's Cevert in a Tyrell in second and Argentina's Carlos Reutemann in third in a Brabham.
DIJON
Ronnie Peterson became the third driver to win back-to-back French GP'S following in the footsteps of Stewart and Brabham in 1974. The Circuit de Dijon was used for this GP, which was a relatively short and quick circuit. Nikki Lauda, who qualified in first with a time of fifty-eight seconds, finished in second place for Ferrari. Lauda's Swiss teammate Clay Regazzoni finished in third place.
PAUL RICARD
Ferrari had not won yet in the seventies until 1975 when Nikki Lauda helped the team back to the top of the podium in France and eventually win the driver's title later that year. Lauda, who took pole, beat out his rival Britain's James Hunt and his Hesketh by 1.59 seconds and Germany's Jochen Mass by 2.31 seconds in third.
HUNT V LAUDA
James Hunt, now driving for McLaren in 1976 was having an epic battle for the driver's title with Lauda exchanging the lead in the rankings throughout the season. Hunt, who was not even in the picture for the championship at the French GP, benefited from a late exit from Lauda and Ferrari on Lap 8.
Hunt won the race gaining crucial points that would pay dividends later on. France's Patrick Depailler and his Tyrell finished in second followed by Penske's John Watson from Britain in third place.
DIJON
After two years, Le Circuit de Dijon returned to F1 with a new layout extending the track length by nearly six hundred meters adding a hairpin mid-race.
Lotus, which enjoyed success in France throughout its history, continued it's winning ways with American Mario Andretti winning the race in 1977.
Andretti spoiled Watson's day by stealing the lead away from him on the last lap of the race leaving the Brit in second place. Hunt and his McLaren finished in third place.
PAUL RICARD
In 1978 Lotus won their last French GP with Mario Andretti becoming the fourth back-to-back winner in its history. Lotus by this point had seven times in France, making it one of the best performers in the country until today.
Peterson also returned to the podium in second place completing the 1-2 finish for Lotus. James Hunt added another podium to his name in France with his second straight third place finish.
DIJON
A French driver up until 1979 had never won a race during the F1 era in his home country. Luckily for fans at the Dijon circuit, Jean Pierre Jabouille and his Renault made history becoming the first French driver and team to win at home.
VILLENEUVE VS ARNOUX
The race is also known for the battle between Canada's Gilles Villeneuve and France's Rene Arnoux for second place which had the French duo exchange positions and even bump each other. Ultimately Villeneuve claimed second place leaving Arnoux in third.
1980's
PAUL RICARD
Kicking off the eighties it looked like the GP would have its second French driver winning on home turf. Jacques Laffite, driving for Ligier, was in a strong position to win, taking pole position and leading most of the race until his tire began to wear down causing him to lose pace and slide into third place by the race's end.
Alan Jones and his Williams won the race and for the first time since 1967, an Australian won the French GP. France's Didier Pironi and his Ligier finished in second place.
DIJON
In what was supposed to be an eighty-lap race, heavy rain came to play spoiling the fun. Alain Prost was declared the winner after the race was stopped on lap 58. Prost had the fastest lap of the race and this was his first win in France. Watson and his McLaren finished in third place and Brazil's Nelson Piquet and his Brabham finished in third.
PAUL RICARD
In 1982 France could not have had a better finish to their Grand Prix on a beautiful sunny day in Castellet. Not only did Rene Arnoux win the race, his teammate Prost finished in second place, giving Renault a 1-2 finish.
FRANCE'S DAY
That wasn't all because Ferrari and their two French drivers followed the Renaults with Pironi in third and Tambay in fourth. France had scored a 1-2-3-4 finish, giving the crowd plenty to cheer about.
PROST KEEPS THE PARTY GOING
Alain Prost extended France's winning streak to three in 1983 dominating the entire weekend, nearly hitting a grand slam. Prost took pole, had the fastest lap, and only gave up his race lead during a pit stop which he regained quickly. Prost had won two French GPs in three years driving for Renault. Piquet and his Brabham finished in second and American Eddie Cheever finished in third for Renault.
DIJON
Le Circuit de Dijon held their last Formula 1 GP in 1984 France's streak of victories came to an end at the hands of Lauda. Lauda who now drove McLaren won the race dashing Tambay and his Renault's hope to make it consecutive wins in France. Tambay was left in second place despite having pole position and Britain's Nigel Mansel scored his first podium in France in third for Lotus.
PAUL RICARD
Piquet's track record in France included third and second-place finishes so naturally the next step to take was for the Brazilian to win. In 1985 the Brazilian superstar did just that, beating out Finland's Keke Rosberg driving for Williams by nearly seven seconds and Prost added to his growing tally of podiums finishing in third for McLaren.
MANSELL TAKES THE WIN
In 1986 a new layout of Circuit de Paul Ricard was introduced shortening the track and significantly increasing the lap count to eighty. Brazil's Ayrton Senna grabbed pole position but would not bear any fruit on race day, exiting the race early allowing Mansell to win for Williams. Prost waved to the crowd from second place and Piquet continued to perform well at the circuit, finishing in third.
MANSELL DOES IT AGAIN
It was déjà vu the following year at Paul Ricard as Mansell added his second victory in a row at the circuit for Williams in 1987. This time Piquet and Prost swapped the previous year's podium spots with Prost in third and Piquet in second. Both the Frenchman and Brazilian had become steady regulars to the podium by this point.
PROST BEATS SENNA
Prost and McLaren were a match made in heaven and with Senna as a teammate, the two battled every race for the driver's championship. In 1988 Prost got the better of the two, winning his third French GP and leaving Senna in second place. Italy's Michele Alboreto finished in third for Ferrari.
PROST MAKES FRANCE PROUD
Prost was not done winning in French territory in 1989, adding his fourth win to his ever-growing tally of podiums. Senna snatched the lead at the start of the race, but a red flag forced a restart for the race.
Senna's luck failed him as his McLaren differential collapsed putting him out of the race. Mansell returned to the podium in second place driving in a Ferrari and Alboreto and his Williams finished in third.
1990's
In 1990 Prost became the first F1 driver to win three consecutive races at the French GP driving for Ferrari. Prost by this point won the GP five times, surpassing Fangio as the most successful in the country.
Italy's Ivan Capelli pulled off the impossible driving for the obscure team Leyton house finishing in second place a feat the team would never reproduce again. Senna was left in third place driving for McLaren but still maintained his championship lead over Prost.
MAGNY-COURS
Le Circuit de Paul Ricard was replaced by the Circuit de Magny-Cours to help promote a different region of France in Motorsport in 1991. Renault, who no longer ran a team, became one of the most successful engine suppliers in F1 history during the nineties.
A FRENCH AND BRITISH AFFAIR
Williams and Renault became a difficult team to beat, especially with their stable of legendary drivers. Mansell won his third French GP battling Prost and his Ferrari exchanging the lead across numerous laps. Prost added yet another podium finish in second and Senna once again finished in third for McLaren.
MANSELL EQUAL PROST
Mansell and his Williams followed up the next year with win number two in a row and a fourth for their British driver. Mansell now tied Prost on top of the most wins in France list but that would not last very long. Williams added to their victory with Italian Riccardo Patrese finishing in second place and Brit Martin Brundle finishing in third for Benetton.
PROST TAKES BACK THE RECORD
Prost took back the top spot not only at the Grand Prix but also atop the most wins in France in F1 history. Prost, now driving with Williams, won his fifth race for the home crowd, which also gave him an incredible one hundred podiums in his career.
Britain's Damon Hill finished in second place giving Williams a 1-2 finish and German Michael Schumacher added his first of many podiums in third place for Benetton.
SCHUMACHER GETS IN THE MIX
Williams was on pace to claim another win in France with Damon Hill leading the charge taking pole position heading to the race. It was not sufficient to stop Schumacher and his Benetton from overtaking him and winning his first French GP. Hill finished in second place followed by Ferrari's Gerhard Berger from Austria.
SCHUMACHER GETS TWO
In 1995, Benetton worked with Renault engines helping the team remain a contender with Williams for the championships. Hill grabbed another pole position and lost his lead to Schumacher during a pit stop. Schumacher never looked back, winning by over thirty seconds over Hill. Britain's David Coulthard finished in third place allowing Williams to have a 2-3 finish.
FERRARI'S BLUNDER EQUALS WILLIAMS SUCCESS
Schumacher clearly enjoyed racing at Magny Cours and was looking to add a third straight win at the circuit in 1996. Unfortunately for Schumacher, now driving for Ferrari, his engine blew up during warm-ups before the race leaving him on the sidelines.
Williams, who also enjoyed racing in France, took a 1-2 finish with Hill finally winning his first race and Canadian Jacque Villeneuve in second. France's Jean Alesi finished in third place behind Benetton.
FERRARI'S REVENGE
Ferrari and Schumacher returned to France with a bitter taste in their mouths after last year's failure to start the race. Schumacher was not deterred by the past taking pole, the fastest lap, and winning his third French GP. He was joined by fellow countryman Heinz-Herald Frentzen driving for Williams in second place and Ferrari's Eddie Irvine from Britain.
CLIMBING THE LADDER
In 1998 Schumacher joined Mansell on the most wins list winning his fourth GP in France. Schumacher only had Prost to catch for being the most successful driver in the country. Schumacher who started the race in second place overtook Finland's Mika Hakkinen the pole sitter and never relinquished the lead after that.
The real battle was between Hakkinen's McLaren and Irvine's Ferrari for second place. The two drivers fought until the very last lap which ended with Irvine in second place and Hakkinen in third.
PIT STRATEGY TO RULE THE DAY
Pit stops and a little luck came into play at the last French GP of the 20th century as Frentzen and his Jordan won the race. Frentzen got lucky during a pitstop, filling his car to the max with fuel allowing him to have a one-stop strategy.
The rest of the field was on a two-stopper which allowed Frentzen to win. Hakkinen and his McLaren finished in second place and Brazil's Ruben Barrichello finished in third driving for Stewart.
2000's
MCLAREN'S 1-2 PUNCH
Schumacher returned to France in 2000 hungry for a win, taking pole position and leading the majority of the race. On lap 59 Schumacher's luck ran out as once again an engine failure forced him out of the race.
Schumacher's exit allowed McLaren to finish 1-2 with Coulthard in first and Hakkinen in second. Ferrari salvaged some of its race with Barrichello finishing in third for the team.
Magny Cours by this point had the unenviable reputation of being a boring race with little to no overtaking. In 2001 this remained true as Ralf Schumacher ceded his pole position and led during a pit stop to his brother Michael.
SCHUMACHER JOINS PROST
It was all elementary after that with Schumacher tying Alain Prost for the most wins in France. Ralf finished in second place for Williams and Barrichello added another third-place podium to his name for Ferrari.
SCHUMACHER BEATS PROST
Schumacher was not done yet by tying the most wins record he needed to own it in 2002. Schumacher surpassed Prost winning his sixth French Grand Prix. McLaren was left in the 2-3 spots of the podium with a young Kimi Raikkonen in second and Coulthard in third.
BROTHERLY PODIUM
Williams, who dominated the French GP in the early nineties, scored their first 1-2 finish since then in 2003. Ralf Schumacher took top honors with his Colombian teammate Juan Pablo Montoya in second. Michael Schumacher celebrated with his brother on the podium in third place.
A FOUR STOPPER
It is uncommon for a team to employ a four-stop strategy and win a race, but in 2004 Schumacher and Ferrari proved it can work. Spain's Fernando Alonso who had the pole position was thwarted by Ferrari's strategy and could only finish in second place. Barrichello finished in third for Ferrari overtaking Jarno Trulli on the final lap of the race. Schumacher now stood high above Prost with seven French GP wins.
RENAULT TAKES THE TOP SPOT
In 2005 Alonso would not be deterred by any of his competitors or their pit strategies. Alonso took pole and led the entire race, winning his fifth race of the season. Raikkonen added his second-place finish with McLaren followed by Schumacher in third. Schumacher now tied Prost for the most podiums in France with ten.
MAKE IT EIGHT WINS
Why have seven when you can have eight wins at the French GP? Schumacher did just that and made it absolutely clear that he was the best driver ever to compete in France. With his win in 2006, he also surpassed Prost for the most podiums, eliminating all doubts about who the best was.
Schumacher did it in style, nearly hitting a grand slam, taking pole, the fastest lap, and victory. Alonso finished in second place for Renault, which was a first for the team in France since the eighties. Brazilian Felipe Massa, driving for Ferrari finished in third.
FERRARI'S DECADE
Ferrari was on a roll during the 2000s having won four races with Schumacher at the helm. Ferrari continued their dominance of the French countryside with Raikkonen winning in 2007 followed by his teammate Massa in second place. Britain's Lewis Hamilton made his first appearance on the podium in France in third place driving for McLaren.
In 2008 Magny-Cours reputation finally caught up with the circuit making this the last French GP to be held until 2017. In its last race, Ferrari added their seventeenth French victory eclipsing their closest competitor Williams who had eight wins.
Ferrari had another 1-2 finish scored with Massa this time taking the win and Raikkonen in second. Italy's Jarno Trulli finished in third driving for Toyota.
2010's
PAUL RICARD
After a long hiatus in 2018, the French GP returned to the Formula 1 schedule at the Circuit Paul Ricard and will remain on the schedule well into the future.
Lewis Hamilton, now driving the powerhouse Mercedes, won the first race back leaving Max Verstappen in second place followed by Raikkonen and his Ferrari in third place.
In 2019 Hamilton won his second consecutive French GP leading from pole position until the chequered flag. Hamilton was joined on the podium by his teammate Valtteri Bottas from Finland and Monaco's Charles Leclerc in third for Ferrari.
2020's
Covid-19 forced the cancellation of the French GP in 2020 and returned to the schedule in 2021. The battle between Hamilton and Verstappen was a gift for fans especially if you were rooting for the dutchmen.
Verstappen had pole, the fastest lap and won the race on the final lap, passing Hamilton for the victory. Mexico's Sergio Perez allowed Red Bull to score a 1-3 finish when he also overtook Bottas late in the race for third place.