Formula 1's 2022 French Grand Prix Review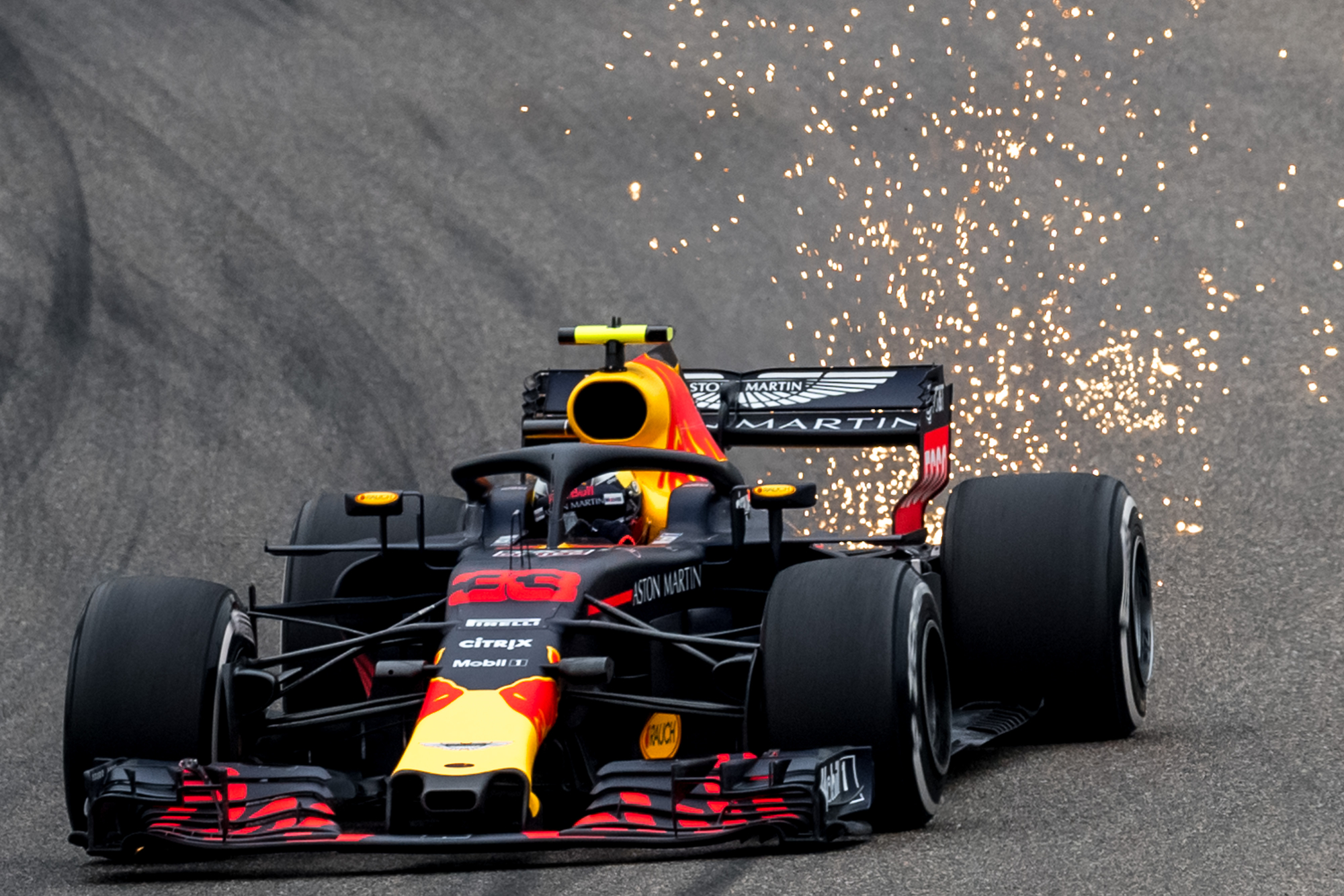 Formula 1's 2022 French Grand Prix was the next stop on the racing calendar and just like in the rest of Europe, temperatures were red hot. The searing heat which saw track temperatures rise easily above thirty-five degrees promised to create an interesting dilemma for tire wear and engine survival.
Red Bull's Max Verstappen who led the championship heading into the race was looking to extend his ever-growing lead while his closest rival over at Ferrari, Charles Leclerc wanted to cut the deficit between them. Le Circuit Paul Ricard in le Castellet was ready to go and fans around the world were eager to watch how the Championship battle would unfold.
QUALIFYING
There is no question that McLaren has been struggling this failing to reach the podium but nonetheless, they have been steadily improving. Lando Norris who has led McLaren qualified in P5 and Daniel Ricciardo qualified in P11 just shy of reaching Q3.
Mercedes has also continued to improve, and their consistency has proven to be strong despite not always matching the pace of Ferrari and Red Bull. Mercedes remains in the battle for second place in the constructors finishing more races than Ferrari who sits there. Hamilton, who seemingly has been rejuvenated compared to earlier parts of the season, qualified in P4, and his teammate George Russel was not too far behind in P6.
Ferrari, who looked incredibly strong throughout the practice runs, had to change the power unit of Carlos Sainz Jr which meant no matter what his qualifying result was he would start at the back of the grid. Haas's Kevin Magnussen also had to change their Ferrari power unit which meant he would join Sainz at the rear.
Ferrari, who has been criticized for poor strategies in previous races, used Sainz to create a tow for his teammate Leclerc, helping him secure his seventh pole position of the season. Red Bull had a solid qualifying session which resulted in Verstappen lining up in P2 and Sergio Perez in P3.
RACEDAY
On race day there was no reprieve from the scorching heat with clear skies and a beaming sun blasting Le Circuit Paul Ricard. Through the haze on the track, the red lights lit up and went off and Ferrari's Leclerc roared off the line leaving Verstappen chasing him for numerous laps. There were no major incidents at the start and no yellow flags or safety cars were needed.
The French Grand Prix was rolling and so was Sainz and his Ferrari who leaped from P19 to P11 in eleven laps. Leclerc pulled away from Verstappen and was furthering his lead with each passing lap until disaster struck the Monegasque driver on Lap 18 when he lost control of his Ferrari, sending him into the wall.
Leclerc on the team radio initially lamented about his throttle not releasing but later when he was interviewed took full responsibility for the incident. It was the 4th race this season that Leclerc was forced out of the Grand Prix while driving in the lead. Major points were lost in this incident.
Back on the track, a safety car was issued which led to an influx of pit stops from all the teams on the grid. Sainz had a slow pitstop and was released dangerously on the track, nearly colliding into Williams' Alexander Albon. Ferrari's misfortunes seemed to have no end in sight as they were also penalized with a five-second penalty due to the pit infringement. Verstappen took over the lead with Hamilton in P2 followed by Perez in P3 on Lap 20.
The race restarted as the safety car bid adieu and no changes occurred at the front of the pack except Sainz who flew into P6. Sainz was having an incredible day despite the start at the back of the grid and his pit stop woes because by Lap 41 he was battling Perez for P3. Sainz and Perez were neck and neck and Sainz accomplished a bold move taking P3 while Ferrari on the team radio was asking him to pit. Sainz was furious while fans and broadcasters wondered if Ferrari's pit wall was watching the action on the track. On the next lap, Sainz entered the pits, changed his tires, and served his five-second penalty leaving him P9.
Perez, who retained his third-place position, now had to contend with Mercedes Russel who in one corner bumped into Perez. Both drivers survived the incident, but their battle was far from over. On Lap 47 Alfa Romeo's Zhou Guanyu went off track due to an engine problem and a virtual safety car was issued. After four laps the race restarted, and Perez was caught asleep at the wheel. They later revealed he had received mixed messages about the restart leaving him off the throttle.
Russel took full advantage and passed Perez easily. Russel went on to secure his fourth 3rd place finish of the season. His teammate Hamilton had the best finish of the season landing in 2nd place giving him five podiums total so far. It was the first time this season Mercedes had both their drivers finish on the podium helping them gain precious points for the constructor's championship.
FERRARI'S GIFT TO RED BULL
Verstappen coasted to his 27th win of his career and his 7th win of the season, giving him an impressive 63-point lead over his closest rival. Perez finished in fourth place with a bitter taste in his mouth due to his horrible restart of the race. Carlos Sainz despite all the hurdles thrown at him finished in 5th place after starting in 19th.
One race remains at the Hungarian Grand Prix at the Hungaroring before Formula 1 takes its summer break. Ferrari will have an enormous amount of pressure on them to have both their drivers on the podium after handing away precious points in France. Red Bull and Mercedes appreciate Ferrari's generosity but if Ferrari wants to be a top-tier contender as they have been they will need to correct the issues on the pit wall and in their cars.
2022 FRENCH GRAND PRIX FINAL STANDINGS
| | | | | |
| --- | --- | --- | --- | --- |
| RANK | DRIVER | COUNTRY | TEAM | FASTEST LAP |
| 1 | MAX VERSTAPPEN | NETHERLANDS | RED BULL | |
| 2 | LEWIS HAMILTON | BRITAIN | MERCEDES | |
| 3 | GEORGE RUSSEL | BRITAIN | MERCEDES | |
| 4 | SERGIO PEREZ | MEXICO | RED BULL | |
| 5 | CARLOS SAINZ JR | SPAIN | FERRARI | 1:35.781 |
| 6 | FERNANDO ALONSO | SPAIN | ALPINE | |
| 7 | LANDO NORRIS | BRITAIN | MCLAREN | |
| 8 | ESTEBAN OCON | FRANCE | ALPINE | |
| 9 | DANIEL RICCIARDO | AUSTRALIA | MCLAREN | |
| 10 | LANCE STROLL | CANADA | ASTON MARTIN | |
| 11 | SEBASTIEN VETTEL | GERMANY | ASTON MARTIN | |
| 12 | PIERRE GASLY | FRANCE | ALPHA TAURI | |
| 13 | ALEXANDER ALBON | THAILAND | WILLIAMS | |
| 14 | VALTERRI BOTTAS | FINLAND | ALFA ROMEO | |
| 15 | MICK SCHUMACHER | GERMANY | HAAS | |
| RETIRED | ZHOU GUANYU-LAP 47 | CHINA | ALFA ROMEO | |
| RETIRED | NICHOLAS LATIFFI-LAP 40 | CANADA | WILLIAMS | |
| RETIRED | KEVIN MAGNUSSEN-LAP 37 | DENMARK | HAAS | |
| RETIRED | CHARLES LECLERC-LAP 17 | MONACO | FERRARI | |
| RETIRED | YUKI TSUNODA-LAP 17 | JAPAN | ALPHA TAURI | |