France's Formula 1 History of Race Tracks, Teams, and Drivers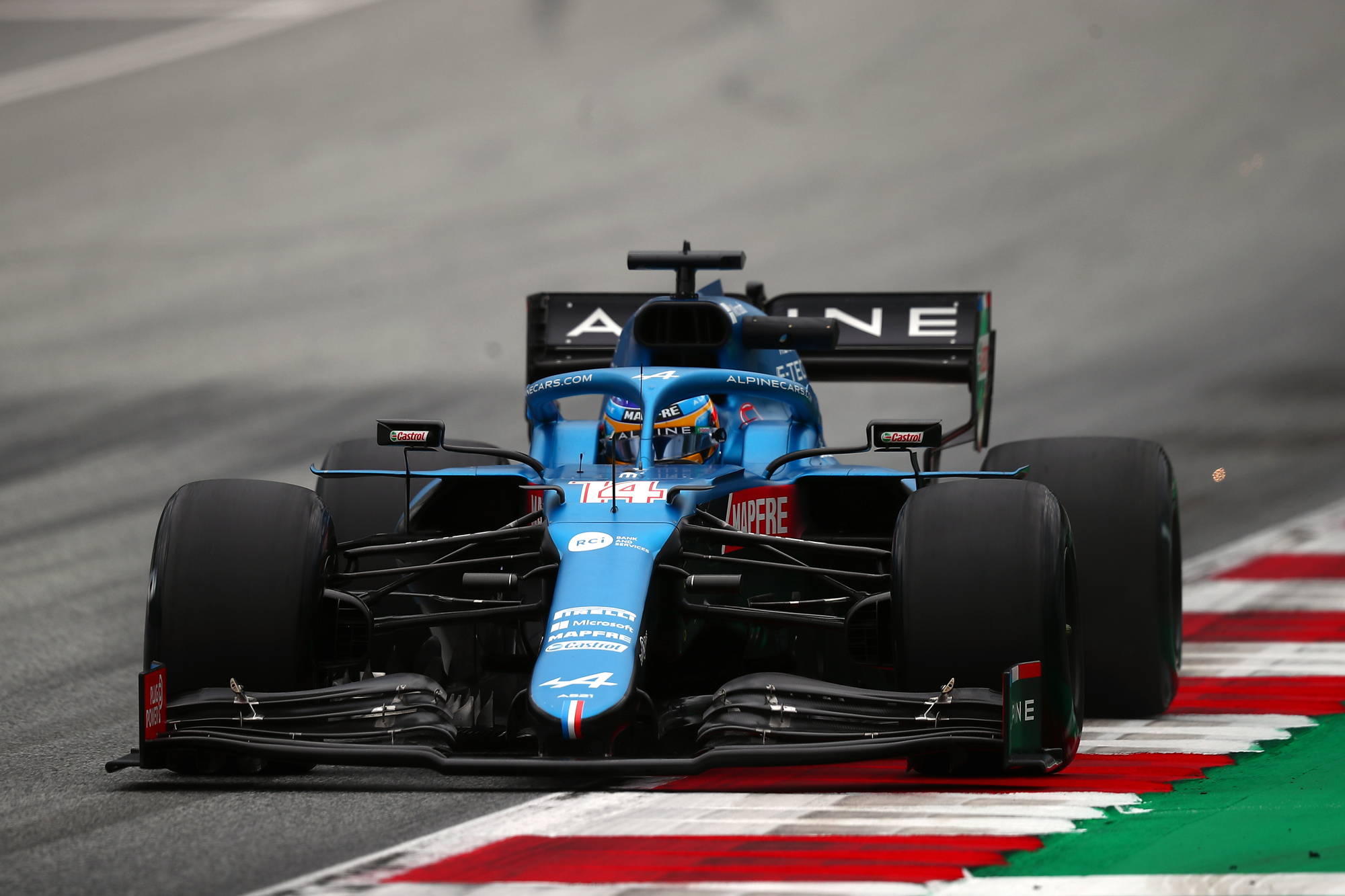 TABLE OF CONTENTS
France is the home of amazing wine, food, art, fashion, and beautiful countryside that has millions of travelers visit the country every year. France also has a long history of conquest, revolution, and war with most notably Napoleon Bonaparte leading the charge. Formula 1 in France also has a long history of hosting the Grand Prix since the very beginning of the championship in 1950.
Yet, the history of the Grand Prix (Big Prize) in France begins in 1906, making it one of the oldest if not the oldest homes of racing in history. France has offered the world many tracks for motorsport to test their skills and in Formula 1 there are a total of seven different tracks being used.
France's passion for racing also means there have been a total of seventy-four French drivers that have suited up and raced in Formula 1. There are currently two French drivers competing in the 2022 season; Pierre Gasly for Alpha Tauri and Esteban Ocon for Alpine. With a long list of drivers comes a solid list of twelve French teams who have attempted to claim constructor's titles but only two of them have accomplished that goal.
There is currently one team from France lining up on the grid in 2022 with Alpine representing their great country proudly. Let's dive a little deeper into the history of France's teams, drivers and tracks throughout Formula 1.
TRACKS
QUICK JUMP
BEFORE F1
Since 1906, France has hosted Grand Prix racing on sixteen different circuits up until today. Since the beginning of Formula 1 in 1950 seven different tracks have been used and currently it is the Circuit Paul Ricard that hosts the French Grand Prix.
From dirt roads to slick asphalt surfaces, France has provided such a wide range of challenges for drivers to compete on. Here is a quick list of all the circuits used before the F1 Championship began in 1950.
| | |
| --- | --- |
| CIRCUIT-YEAR | CIRCUIT- YEAR |
| LE MANS- 1906, 1921, 1929, | MONTLHERY-1925,1927,1931,1933-1937 |
| DIEPPE-1907, 1908, 1912 | REIMS- 1932,1938, 1939,1948, 1949 |
| AMIENS-1913 | MIRAMAS-1926 |
| LYON-1914, 1924, 1947 | SAINT-GAUDENS-1928, 1949 |
| STRASBOURG-1922 | PAU-1930 |
| TOURS-1923 | |
The French Grand Prix's long list of circuits continued to grow in the Formula 1 era and here we take a look at the seven circuits that have captured the hearts and minds of racing fans worldwide.
CIRCUIT PAUL RICARD
The current French Grand Prix is hosted by the Circuit Paul Ricard which is found in the city of Le Castellet in the Var region of France. The circuit was constructed in 1969 with its funding being provided by Paul Ricard, the track's namesake. Paul Ricard, for some of you who have been to a bar or two, know that his wealth comes from selling his own brand of alcohol.
Ricard had the help of Jean-Pierre Beltoise and Henri Pescarolo who were former race drivers in creating the circuit's layout. Formula 1 hosted its first race in 1971 at the circuit and from then alternated hosting the French GP with Dijon Circuit until 1984.
From 1984 to 1990 Circuit Paul Ricard became the sole host of the French GP before losing that right to the Magny Cours Circuit from 1991 to 2008. Formula 1 returned to the circuit in 2018 and will remain the host of the French GP for the foreseeable future.
INSIDE THE NUMBERS
Circuit Paul Ricard has provided three different layouts in its F1 history. The original circuit which was used from 1971 to 1986 had a track length of 5.809km and incorporated 14 turns. Drivers needed to complete fifty-three laps to reach the race distance of 307.93km.
The original circuit was considered one of the safest and most balanced tracks on the F1 calendar. The fourteen turns are a mix of hairpins, fast and slow chicanes, sweeping corners, and a 1.8km straight.
VERY FAST
Those layout combinations made the circuit a popular testing ground where teams can test their cars on the multiple variables it offered. The fastest speed recorded on the long straight was 338km/h by Marc Surer of Switzerland driving in a Brabham.
SHORT CIRCUIT
The second layout used was a much shorter version of the track which was used from 1987 to 1990. The new track length was now 3.812km long and had only nine turns. Due to the shorter circuit, drivers now needed to complete eighty laps to achieve the race distance of 305.040.
It comes as no surprise that lap times were much quicker due to the removal of five turns. The long straight which was originally 1.8km was now 1km long, reducing the chance for error at high speed heading into Turn 6, which was a fast sweeping right-handed turn.
TODAY'S LAYOUT
The current layout is very much the same as the original with a track length of 5.842km and fifteen turns to handle. Drivers now need to complete fifty laps again to achieve a race distance of 309.69km.
The current layout has a new chicane splitting the 1.8km straight practically in half forcing drivers to brake and slow down before hitting the throttle to fly through turn 10. The first of two DRS zones are between Turn 7 and 8, and the second DRS zone is between Turn 15, the finish line, and Turn 1.
Listed below are the fastest times set on each version of Circuit Paul Ricard.
| | | | |
| --- | --- | --- | --- |
| TRACK VARIATION | TEAM | DRIVER-YEAR | TIME |
| 1971-1986 | WILLIAMS | KEKE ROSBERG-1985 | 1:39.914 |
| 1987-1990(SHORT TRACK) | FERRARI | NIGEL MANSELL-1990 | 1:08.012 |
| 2018- | FERRARI | SEBASTIEN VETTEL-2019 | 1:32.740 |
LE MANS-BUGATTI CIRCUIT
Le Mans is the home of the world-famous 24 hours of Le Mans where drivers and teams must endure twenty-four hours of racing to cross the finish line. Winning the endurance race version of Le Mans is one of the three components for claiming the ever-elusive triple crown of motorsport.
Formula 1 held one race at Le Mans in 1967 and did not use the Circuit de la Sarthe which was used for the legendary 24-hour endurance race. The Bugatti Circuit used for Formula 1 was found within the La Sarthe circuit and used only a few parts of the track for the F1 race.
INSIDE THE NUMBERS
The Bugatti Circuit had fourteen turns and a track length of 4.185km where drivers needed to complete eighty laps to achieve the race distance of 354.40km. It's not surprising that Britain's Graham Hill has the fastest lap with a time of 1:36.7.
TRIPLE CROWN
Hill, despite not winning the Formula 1 race in 1967 at the circuit, won the 24 hours of LeMans 1972. Consequently, Hill who had won the Indianapolis 500 and F1's Monaco GP became the only Triple Crown winner in Motorsport history.
CIRCUIT DE NEVERS MAGNY-COURS
Formula 1 moved the French Grand Prix to Magny-Cours in 1991 attempting to help revitalize the economic situation in surrounding areas. The original circuit was constructed in 1960 by Jean Bernigaud but was not used for any major racing until the 1990s. The circuit was originally used by the Winfield Racing School molding future F1 drivers like Didier Pironi and Jacques Laffite.
INSIDE THE NUMBERS
The Magny-Cours Circuit in its seventeen-year run in F1 had three variations of the track for drivers to handle. Albeit the differences between the three variations were small, they were enough to affect the fastest lap times on the circuit.
The original circuit had a track length of 4.271km and included seventeen turns and was used for a single race in 1991. Drivers had to complete seventy-two laps to reach the 306km needed to end the race.
From 1992 until 2002, the second variation of the track was used that eliminated the chicane that made up turns 6 and 7. The track was now 4.251km and had fifteen turns for drivers to handle over seventy laps to achieve the latest race distance of 306.072km.
The third and final version of Magny-Cours was used from 2002 to 2008 where the start-finish line was advanced and a chicane was placed in its place. The chicane that made up turns 13 and 14 was also eliminated, creating a long straight in the final sector of the track. The track was 4.411km long with seventeen turns and the new race distance of 308.77km could be accomplished by finishing seventy laps.
AN HOMAGE TO OTHER CIRCUITS
Magny-Cours' design was inspired by other formula 1 tracks, incorporating the same turns found in the Australian, Portuguese, German, and Imola Grand Prix. An interesting concept but the circuit was considered a tedious race with most of the overtaking occurring during pit stops.
The table below lists the fastest times set at Magny-Cours.
| | | | |
| --- | --- | --- | --- |
| TRACK VARIATION | TEAM | DRIVER-YEAR | TIME |
| 1991 | WILLIAMS | NIGEL MANSELL-1991 | 1:19.168 |
| 1992-2002 | MCLAREN | DAVID COULTHARD-2002 | 1:15.045 |
| 2003-2008 | FERRARI | MICHAEL SCHUMACHER-2004 | 1:15.377 |
CIRCUIT DE REIMS-GUEUX
The Circuit de Reims was the first circuit to host an official F1 championship Grand Prix in 1950 and went on to share its hosting duties alternating with the Circuit de Rouen and on one occasion the Circuit de Charade. The Circuit de Reims hosted its last F1 race in 1966 where Australia's Jack Brabham won the GP.
CHAMPAGNE FLOWS
Reims also offered three different variations of the track that was used in F1. Reims was a street circuit that took place in Gueux where champagne production is the major economic driving factor in the region. In fact, the circuit interconnected three separate villages in the area that began hosting races in 1926.
INSIDE THE NUMBERS
The original circuit used from 1950 to 1951 had a track length of 7.826km and eight turns. Drivers raced 500.160km over sixty-four laps to claim the chequered flag. The tack had multiple straights with three very sharp right-handed turns creating a very triangular circuit.
In 1953 the circuit became even faster having even longer straights included and having only two sharp ninety-degree right-handed turns. The track length increased to 8.372km and had seven turns instead of the original eight. Sixty laps were now needed to complete the race distance of 500.820km.
The third variation used is nearly identical to the previous version of the track with the exception of Turn 5 getting shortened and becoming a hairpin. The track length was now 8.302km with seven turns that from 1954 until 1966 slowly reduced its lap count from sixty-one to forty-eight. Consequently, the race distance dropped significantly as well, going from 506.422km to 400.694km.
At the time Reims was one of the fastest tracks on the F1 schedule due to its incredibly long straights where drivers could hit top speeds for long periods of time.
Listed below are the fastest times at Le Circuit de Reims.
| | | | |
| --- | --- | --- | --- |
| TRACK VARIATION | TEAM | DRIVER-YEAR | TIME |
| 1950-1951 | ALFA ROMEO | JUAN MANUEL FANGIO-1951 | 2:27.8 |
| 1953 | MASERATI | JUAN MANUEL FANGIO-1953 | 2:41.0 |
| 1954-1966 | FERRARI | LORENZO BANDINI-1966 | 2:11.3 |
CIRCUIT DE ROUEN LES ESSARTS
The Circuit de Rouen hosted five French Grand Prix with its first race taking place in 1952. The circuit which is located in Orival was a street circuit that had drivers racing on asphalt and cobblestone track surfaces.
INSIDE THE NUMBERS
F1 drivers raced on two different versions of the track with the first being used only once in 1952. This version had a track length of 5.100km that had ten turns that challenged drivers with hairpins, chicanes, and sharp right-handers.
It was a well-balanced track that incorporated speedy sectors and tight twisty sectors ensuring drivers had to be well-rounded in their handling across the track. Drivers needed to complete seventy-seven laps to achieve the race distance of 392.700km.
For the next four GP's held at Rouen the circuit used was expanded creating a longer track. The new track length was 6.542km long and now had twelve turns. From 1957 to 1968 the number of laps varied changing the distance as well with both numbers trending downwards.
In its first race in 1957, the race distance was 503.734km with seventy laps and in its last F1 race in 1968, the race distance was 392.520km and sixty laps long.
Here are the fastest times on both variations of the track.
| | | | |
| --- | --- | --- | --- |
| TRACK VARIATION | TEAM | DRIVER-YEAR | TIME |
| 1952 | FERRARI | ALBERTO ASCARI-1952 | 2:17.3 |
| 1957-1968 | BRABHAM | JACK BRABHAM-1964 | 2:11.4 |
CIRCUIT DE CHARADE
The Circuit de Charade hosted four French GP's in formula 1 is one of the most unique tracks ever conceived being built around a long dead volcano in the Saint city of Genes-Champanelle in the Auvergne region of France. The circuit was a mixture of street and permanent track which was first used for racing in 1958.
INSIDE THE NUMBERS
Charade made its first appearance in F1 in 1965 and had a track length of 8.055km that included forty-eight challenging turns. Compared to the likes of Nürburgring, Charade was also an endurance race for survival. Drivers needed to survive thirty-eight laps to achieve the race distance of 306.09km. The fastest lap was set by New Zealand's Chris Amon in 1972 driving in a Matra with a time of 2:53.9.
VOLCANIC DANGER
Drivers were put to the test not only with countless tight corners and harrowing hairpins but also with volcanic debris and rocks sliding onto the track. It is unsurprising that F1 ceased to race there due to safety concerns, especially with the constant increase in speed of evolving F1 cars.
CIRCUIT DE DIJON-PRENOIS
Making its first appearance in F1 in 1974 the Circuit de Dijon hosted a total of five races with its final appearance in 1984. Located in Prenois in the Dijon region of France this circuit was a permanent track that began being constructed in 1969 and was completed in 1972.
INSIDE THE NUMBERS
Two variations of the track were competed on and the first variation was 3.289km long with eight turns. It was a speedy track that needed eighty laps to reach the race distance of 263.12km.
The second variation considered the "long track" was 3.801km long and had twelve turns for drivers to contend with. The new race distance still needed eighty laps to reach 304.08km. Both variations include a prolonged straight that dominated the start and finish of the circuit.
Check out the fastest times set during the French GP at the Dijon Circuit.
| | | | |
| --- | --- | --- | --- |
| TRACK VARIATION | TEAM | DRIVER-YEAR | TIME |
| 1974 (SHORT) | TYRELL | JODY SCHECKTER-1974 | 1:00.00 |
| 1975-1984 (LONG) | MCLAREN | ALAIN PROST-1984 | 1:05.257 |
TEAMS
When it comes to sports teams France has some of the most popular around the world like soccer's Paris Saint Germain and Lyon. It is not surprising that France has been able to produce championship quality with two teams in F1 winning three constructors titles. Throughout F1 history, twelve teams that have been licensed in France have played active roles on the racetrack. I
In the current 2022 season Alpine is the lone team representing the bleu, blanc rouge of France. Let's take a look at some of the most successful F1 teams in motorsport history.
QUICK JUMP
RENAULT F1 TEAM
The life of Renault in Formula 1 has followed two paths since making its first appearance in 1977 at the British Grand Prix. Renault, is one of France's largest automobile manufacturers has done more than produce cars en masse for the public but has helped Formula 1 evolve too.
Renault was not only a team in F1 but also a popular engine provider to other teams who like team Williams reaped the massive benefits from the high-quality power sources they had purchased. Renault which was originally based in Viry-Chatillon has now moved to Enstone England where in its current form races under the guise of Alpine. We will cover Alpine as a separate team for this article to differentiate the legacy of Renault and Alpine.
EQUIPE RENAULT ELF
When Renault joined Formula 1 as a team in 1977, they also introduced the first turbo engines used in racing, which also kicked off the turbo era in the eighties. Renault's life in F1 had barely begun and they already caused a wave of change in the sport. From 1977 to 1985 Renault's experience in Formula 1 was a mixed bag of success, being able to win some races but failing to win any championships during that time.
ENGINE PROVIDER
Renault left F1 as a team after the 1985 season but continued to provide engines to multiple teams before returning in 2002. During their time as engine providers for teams like Benetton and Williams, Renault's engines proved to be powerhouses.
During the nineties, Renault engines helped win six constructor's titles and five driver's championships. F1 greats like Michael Schumacher, Nigel Mansell, and Jacques Villeneuve all benefited from Renault engines.
Renault in the 2010s became Red Bull's engine provider and the duo became an unstoppable force winning four straight constructor and driver's championships with Sebastien Vettel taking the wheel. Renault during this four-year period proved to be one of the most effective engine providers in F1 history.
THE TEAM COMES BACK
After seventeen years Renault returned to Formula 1 in 2002 under the name of Renault F1 Team buying out Benetton which was owned by Toleman. By 2005 Renault became a championship contender with Spain's Fernando Alonzo battling Schumacher and Ferrari.
CHAMPIONSHIPS AND CONTROVERSY
Renault went on to win two championships back-to-back with the Spaniard claiming both drivers and constructor's titles in that time. Renault remained in Formula 1 until 2010 and was not immune to controversy when in 2009 the team was accused and convicted of rigging the Singapore Grand Prix. The team asked one of their drivers, Nelson Piquet Jr, to have an accident forcing a safety car on the track which allowed teammate Alonso to win the race.
A NEW LOTUS
In 2011, Renault teamed up with Lotus and made a brief return to Formula 1 for a single season with limited success and withdrew from Lotus the following year.
BACK TO BASICS
After a brief hiatus from F1, Renault returned under their own name in 2016 and 2020 sporting a black and yellow-themed livery. During this period of time, Renault was relegated as the middle of a pack team showing much promise but never taking the necessary leaps and bounds necessary to become a top contender.
After the 2020 season, Renault decided to take on a new persona and rebranded itself as Alpine F1 Team which continues to race until the present day.
F1 STATS
RACED FROM: 1977-1985, 2002-2011, 2016-2020
RACES: 403
CONSTRUCTORS CHAMPIONSHIPS: 2 (2005, 2006)
DRIVERS CHAMPIONSHIPS: 2 (2005, 2006)
WINS: 35
PODIUMS: 103
TOTAL POINTS: 1777
POLE POSITIONS: 51
FASTEST LAPS: 33
ALPINE F1 TEAM
Renault F1 team after the 2020 season decided to go for a new look and exploit F1's massive European market for automobiles rebranded itself with the name Alpine F1 Team. Alpine is Renault's sports car model and what better way to promote fast cars than F1.
RENAULT WITH A NEW LOOK
Alpine took on Alain Prost as senior advisor and despite being based out of England, the French connection always remains in the team. Alpine's engines are still produced in France in the Viry-Chatillon where the team began way back in 1977.
FIRST WIN
Alpine made a bold move hiring a much older Fernando Alonso to return to his "roots" and provide some veteran guidance to his young French teammate Esteban Ocon. In 2021 Alpine proved to be on the upward swing winning their first race in Hungary with Ocon taking top honors on the podium.
Alonso during that race played protector holding off Lewis Hamilton with his much quicker Mercedes, giving Ocon enough of a lead to hold to win. Alonso eventually added Alpine's second podium finish this time in third place at the Qatar GP, his first since 2014.
THE FUTURE IS PINK AND BLUE
Alpine is looking to improve on its fifth-place finish in the constructor's championship with the same lineup of drivers behind the wheel. Alpine with new sponsors BWT will add some pink to their blue liveries making them a very eye-catching car on the track.
F1 STATS
RACED FROM: 2021-
RACES: 22
CONSTRUCTORS CHAMPIONSHIPS: 0
DRIVERS CHAMPIONSHIPS: 0
WINS: 1
PODIUMS:2
TOTAL POINTS:155
POLE POSITIONS:0
FASTEST LAPS:0
EQUIPE MATRA SPORTS
With one of the more interesting stories, Matra was able to accomplish some impressive feats in its relatively short run in Formula 1. Matra was founded by Jean-Luc Lagardere in Champagne sur Seine in 1965.
Matra had established itself as a strong Formula 2 and Formula 3 team winning championships in the sixties. Matra made its first mark in F1 in 1966 participating in one race at the Nürburgring in Germany. Belgians Jacky Ickx driving for the team qualified in third, which was surprising for a rookie team. Ickx retired from the race but his teammates managed to finish in the top ten.
MATRA'S SPLIT PERSONALITY
Matra in 1967 participated in four races and in 1968 became a full-time team in F1. Matra in 1968 and 1969 ran two teams in with one being run with a Tyrell chassis and the other a Matra chassis.
Matra International and Matra Sport competed against each other but only one of the teams had massive success. Matra Sports achieved their first podium at the Dutch Grand Prix finishing in second place while Matra International claimed their first win in the same race.
Matra International had Britain's Jackie Stewart behind the wheel and he went on to win another two races that season landing him third place for the driver's title. In 1969 Matra International took on the lead role with Matra Sports only participating in one race.
THE FIRST FRENCH CHAMPIONS
Matra International and Stewart on the other hand won six races and won both the constructor and driver's titles. It was the first time in F1 history a team had won titles in its second season in F1.
Matra abandoned the two-tier systems and a singular Matra team raced from 1970 until 1972 when the team merged with Simca becoming a new team. Matra also had success at the 24 Hours of Le Mans, winning three times in a row from 1972 to 1974.
F1 STATS
RACED FROM: 1967-1972
RACES: 61
CONSTRUCTORS CHAMPIONSHIPS: 1 (1969)
DRIVERS CHAMPIONSHIPS: 1 (1969)
WINS: 9
PODIUMS:21
TOTAL POINTS:163
POLE POSITIONS:4
FASTEST LAPS:12
AUTOMOBILES GONFARONNAISES SPORTIVES
Otherwise known as AGS, this French team competed in Formula 1 from 1986 until 1991. The team was founded by Henri Julien who owned a gas station in Gonfaron. Julien, a fan of motorsport, got involved in constructing race cars for Formula 3 in the early seventies.
SMALL TEAM BIG DREAMS
Before taking the big leap to Formula 1 AGS joined Formula 2 in 1978 and 1979. AGS was very much an independent team that built, managed, and had one of its mechanics/designers drive the car. In formula 2 AGS initially struggled but did not give up and eventually became a team that could win in the eighties. AGS also had a brief ride in Formula 3000 and did not experience much success before joining F1 in 1986.
In its first year, AGS had seven employees and still called its garage/gas station home base which was a far cry from powerhouse teams like Ferrari and McLaren facilities. AGS competed in two races in 1986 and retired from both with transmission and tire punctures forcing them out.
SOME POINTS ARE BETTER THAN NONE
Things improved for the team in 1987 when they competed full time and proved they could actually finish races. At the last race of the season in Australia AGS scored its first points in F1 when Brazilian Roberto Moreno finished sixth for the team. In 1988 AGS continued to struggle to finish races or crack the top ten in races.
In 1989 the team scored its last F1 point at the Monaco GP, finishing in sixth place at the hands of Italian Gabriele Tarquini. For the next few years, AGS took a turn for the worst and struggled to qualify for races let alone finish them.
In thirty-one races, AGS was only capable of finishing four out of the ten races they qualified for. Twenty-one of the thirty-one races left the team on the outside looking in, failing to qualify. AGS eventually ran out of funding and their life in F1 ended after the 1991 season.
F1 STATS
RACED FROM: 1986-1991
RACES: 80
CONSTRUCTORS CHAMPIONSHIPS: 0
DRIVERS CHAMPIONSHIPS: 0
WINS: 0
PODIUMS:0
TOTAL POINTS:2
POLE POSITIONS:0
FASTEST LAPS:0
LIGIER TALBOT
From the rugby pitch to the Formula 1 circuit Guy Ligier was no stranger to taking challenges head-on. Guy Ligier, who was a former Formula 1 driver racing for a privately-run Cooper team in the mid-sixties, scored one point in his career at the German GP.
Ligier decided to create his sports racing team in 1968 after his teammate and friend Jo Schlesser had died in a racing accident. Ligier Cars were born and competed in sports car racing in Europe more specifically the 24 Hours of Lemans.
FROM THE RUGBY PITCH TO F1 TRACKS
In 1975 Ligier bought F1's Matra and converted the team to his own and joined F1 in 1976. Ligier scored their first podium at the Belgium Grand Prix in third and added another two podium finishes by the season's end.
A FRENCH CONNECTION
The team performed very strongly for a rookie team and in its second year, they took the highest step onto the podium for the first time. At the Swedish Grand Prix Ligier became the first French team with a French engine and driver to win in Formula 1 history. Jacque Laffite took the top spot at GP and later that season added a second-place finish at the Dutch GP.
In 1979 Ligier took a serious run for the constructor's title finishing in third place with Laffite winning two races and finishing on the podium another four times. The duo of French drivers that consisted of Laffite and Didier Peroni combined for a great year in 1980 finishing in second place for the constructor's title. The Frenchmen finished on the podium a total of ten times for Ligier.
GOING THE WRONG WAY
Ligier was looking like a team on the rise but in the following years, the team slowly reversed course downwards. In 1981 Ligier and Laffite had a solid year having seven podium finishes, two of which were wins. Unbeknownst to the team, their win at the Canada GP would be their last win until 1996.
In 1982 the team began to struggle to reach the podium on a consistent basis and by 1983 Ligier was a back-marker team. Ligier turned things around when they landed a deal with Renault using their strong engines breathing life back into the team.
RENAULT NUMBS THE PAIN
Ligier returned to the podium in multiple races before losing their deal with Renault and quickly became a black marker once again from 1987 to 1991. In 1992 Renault and Ligier reunited, elevating the team's competitive abilities on the track.
PROST STEPS IN
In 1993, Ligier returned to the podium, finishing in third place three times and became a middle of the pack team. Ligier won its last F1 race with Frances Olivier Panis stunning the world, winning the Monaco Grand Prix in 1996. Ligier exited Formula 1 in 1997 after Alain Prost bought them out to create his own F1 team.
F1 STATS
RACED FROM: 1976-1996
RACES: 332
CONSTRUCTORS CHAMPIONSHIPS: 0
DRIVERS CHAMPIONSHIPS: 0
WINS: 9
PODIUMS:50
TOTAL POINTS:388
POLE POSITIONS:9
FASTEST LAPS:10
PROST GRAND PRIX
Legendary Alain Prost who is one of Formula 1 greatest and most respected drivers in Formula 1 history made his own foray into owning a team rather than driving for one in 1997. Prost bought the struggling Ligier team and made it his own running a deep blue color for its livery.
Prost's team had a great first season with fellow Frenchman Olivier Panis scoring the team's first podium in its second race. Panis who finished fifth in the first race of the season managed to finish third at the Brazil GP.
A PAIR OF BROKEN LEGS
Panis was not done adding the silver podium position at the Spanish Grand Prix. Prost was poised for an excellent season but unfortunately their lead driver Panis broke both his legs during a wild crash at the Canadian GP. Italy's Jarno Trulli replaced Panis but could not bring Prost Grand Prix back to the podium.
What began as a surprisingly positive first season Prost the team quickly began to slide downhill for the next four seasons of its F1 career. Prost no longer had a Honda engine powering his chassis and no French Peugeot supplied the power blocks.
The change did not breed success and the team could only reach the podium one more time at the Austrian GP, finishing in second place. Even adding grizzled veteran Jean Alesi could not help Prost turn things around.
THE PROFESSOR GET IT WRONG
Alesi was the last to score points for the team at the German GP in 2001. With massive debt and an unavoidable eventual bankruptcy Prost ended his project as team owner in 2002. Prost, who was the ultimate champion, regretted his attempt of being an F1 constructor.
F1 STATS
RACED FROM: 1991-2001
RACES: 83
CONSTRUCTORS CHAMPIONSHIPS: 0
DRIVERS CHAMPIONSHIPS: 0
WINS: 0
PODIUMS:3
TOTAL POINTS:0
POLE POSITIONS:0
FASTEST LAPS:0
DRIVERS
QUICK JUMP
When it comes to drivers, France has produced some incredible talent, including one of the greatest of all time. Formula 1 has seen seventy-four drivers represent France since the championship began in 1950.
Only one of the seventy-four drivers has won a driver's championship but that does not mean there won't be any future winners. Currently, there are two drivers from France competing in the 2022 season of F1 with Pierre Gasly driving for Alpha Tauri and Esteban Ocon driving for Alpine.
Both drivers seem to be trending in the right direction and perhaps one of them will join Alain Prost as an F1 champion from France. Let's take a look at some of France's best drivers in F1 history.
ALAIN PROST
Alan Marie Pascal Prost, who was born on the 24th of February in 1955 in the town of Lorette found in the Loire region of France, has won the driver's championship four times. Ever since Prost was a teenager when he began karting, he was already winning championships. Prost even in his youth used his intellect and skills to help advance his racing dreams.
THE PROFESSOR DROPS OUT
Prost dropped out of school to pursue his dreams and his hard work and dedication to the sport would pay off. After winning a karting championship in 1975, Prost joined the French Formula Renault in 1976 and won the championship completely dominating the entire season losing only one race.
Why conquer only France when you could conquer Europe, and that's what Prost did in 1977 winning the European Formula Renault Championship. Prost's trophy case continued winning titles in Formula 3 during the 1979 season.
As a top prospect for Formula 1 McLaren was the first team to take on the young talented Frenchman. With McLaren in his rookie year, Prost proved he deserved a seat in F1 scoring five points in four races. Prost left McLaren at the end of the season citing disagreements with the team and moved on to Renault.
FIRST OF MANY
With Renault, Prost achieved his first podium at the Argentinian Grand Prix, finishing in third place. A couple of races later Prost won his first race in front of a home crowd at the French GP. Prost sent a message across F1 that a new talented driver was ready to take over the sport.
In his last season with Renault in 1983 Prost finished in second place in the drivers' championship winning four races along the way. Once again Prost had issues with team management and was fired from the team allowing McLaren to open its doors for him.
MCLARENS FRENCH INVASION
Back with McLaren Alain Prost embarked on one of the most eloquent displays of racing mastery that lasted for six seasons with McLaren. Prost and McLaren just kept winning races and in 1985 Prost was the first driver from France to claim a driver's championship in Formula 1. In 1986 Prost added his second championship to his name and by this point, he was already being considered one the greats of the sport.
SENNA AND PROST TEAM UP
Prost in 1988 helped bring Ayrton Senna to McLaren which created one of the most intense rivalries in all sports. Both world-class drivers fought each other for titles leaving the rest of the grid watching from behind.
Prost and Senna's relationship became bitter after some race collisions and battles that took place between the two. Prost had accepted defeat in 1988, losing the title to Senna by three points in a season where no other drivers from the opposing teams could win a race.
In 1989 Prost won his third championship with McLaren with plenty of controversy between him and his Brazilian teammate. Prost left McLaren to join Ferrari in 1990 and immediately helped the struggling team back into championship contention.
FERRARI AND SENNA'S REVENGE
The title was once again decided in controversial ways as Senna, who remained in McLaren, intentionally hit Prost out of the last race of the season, securing Senna's championship. Prost's relationship with Ferrari deteriorated quickly and was fired after the 1991 season and was forced to sit out for the 1992 season.
ONE LAST RIDE WITH WILLIAMS
In 1993, Prost returned to F1 driving for Williams and with the team he won his fourth and final driver's championship, helping solidify his place in the pantheon of F1 greats. Prost retired from racing after the 1993 season and had the most wins for any driver in F1 history with fifty-one. Michael Schumacher eventually surpassed that tally in 2001.
Prost attempted to create his F1 team by buying out Ligier and creating Prost Grand Prix but after only a handful of seasons had withdrawn due to financial woes. Prost has taken on advisor roles with Renault and Alpine leading up to the 2022 season. Prost, who was known as the professor, has inspired and taught many future F1 drivers what it takes to be one of the best of all time.
F1 STATS
RACED FROM: 1980-1991, 1993
TEAMS: MCLAREN, WILLIAMS, FERRARI, RENAULT
RACES: 202
CHAMPIONSHIPS: 4 (1985, 1986, 1989, 1993)
WINS: 51
PODIUMS:106
TOTAL POINTS:768.5
POLE POSITIONS:33
FASTEST LAPS: 41
PIERRE GASLY
Pierre Gasly, who was born on the 7th of February in 1996 in the city of Rouen, is currently driving for Alpha Tauri in the 2022 season of F1. Gasly comes from a family entrenched in motorsport with his grandfather and father both competing in karting and other racing series.
A NATURAL WINNER
Gasly began his own karting career at the age of six and began competing professionally at the age of ten. Gasly performed well enough in karts to move up to Formula Renault Eurocup, French F4, GP2, and Formula Renault 3.5 Series from 2011 to 2014. In that timespan, Gasly was able to win seven races amongst his twenty-nine podium finishes.
In 2013 Gasly won the Eurocup Formula Renault 2.0 championship. Gasly continued his winning ways in GP2 winning his second championship in the junior ranks in 2016. Gasly ventured into Formula E in 2016 with no real success to brag about but was still given an opportunity to race in Formula 1.
RIDING THE BULL
Gasly, who was a part of the Red Bulls Junior team, began testing with the team in 2016, and in 2017 he got his taste of Formula 1 for five races with Toro Rosso. Gasly in his first five outings could not crack the top ten but changed in 2018 when he became a full-time driver for the team. In 2018 Gasly scored his first F1 points at the Chinese Grand Prix finishing in fourth place. Gasly finished in the points four other times that season.
In 2019, Red Bull gave Gasly a seat with the big team and immediately became a steady point-getter but could not crack the podium with a far superior car. Gasly was sent back to Toro Rosso after twelve races to continue with his development.
Surprisingly Toro Rosso with Gasly achieved his first F1 podium finishing in second place at the Brazilian GP. In 2020, Toro Rosso rebranded as Alpha Tauri and Gasly became the team's lead driver.
HIS FIRST WIN
Gasly won his first race at the Italian GP and was the first French driver to win a race in F1 since 1996. Gasly continued to improve in 2021, finishing at the top for the majority of the races and added a third-place finish in Azerbaijan. Gastly is a hot prospect who will have plenty of eyes on him during the 2022 season.
F1 STATS
RACED FROM: 2017-
TEAMS: TORO ROSSO, RED BULL, ALPHA TAURI
RACES: 86
CHAMPIONSHIPS:0
WINS: 1
PODIUMS:3
TOTAL POINTS:309
POLE POSITIONS:0
FASTEST LAPS: 3
ESTEBAN OCON
Esteban Jose Jean-Pierre Ocon-Khelfane who was born on the 17th of September in 1996 in Evreux is currently racing for Alpine in F1'1 2022 season. Ocon was a very lucky kid who had parents who truly believed he could have a career in racing. His parents sold their home and Garage to help pay for Ocon's Karting career. Ocon showed his parents they were not foolish by winning 6 karting championships and finishing runner-up twice from 2006 to 2011.
MAKING HIS PARENTS PROUD
Ocon's success in kart led him to Formula Renault in 2012 and by 2013 he finished third for the driver's title for the Eurocup. In 2014 Ocon competed in the European Formula 3 championship and claimed his first title driving in single-seaters. In 2015 added to his growing resume of success by winning the Gp3 championships.
JOINING F1
In 2016 the young Frenchman got an opportunity to race in F1 with the fledgling team Manor. With the struggling team, Ocon participated in nine races scoring no points. From 2017 to 2018 Ocon joined Force India and again struggled to produce any eye-catching results.
Ocon was taken on by Mercedes as a test driver in 2019 keeping him in the paddock where whatever he learned from the team helped him improve. In 2020 Ocon joined Renault and got a full-time role with the team which led to his first podium.
ALPINE DREAMS
At the Sakhir Grand Prix in Bahrain Ocon finished in second place after starting the race in eleventh. In 2021 Renault rebranded and became Alpine where Ocon won his first F1 race with the help of teammate Alonso at the Hungarian GP. Ocon has shown consistent driving in his last two seasons and is projected to have another solid year in 2022.
F1 STATS
RACED FROM:2016-2018, 2020-
TEAMS: ALPINE,MANOR,FORCE INDIA, RENAULT
RACES: 94
CHAMPIONSHIPS:0
WINS:1
PODIUMS:2
TOTAL POINTS:296
POLE POSITIONS:0
FASTEST LAPS:0
RENE ARNOUX
Rene Alexandre Arnoux who was on the 4th of July in 1948 in Pontcharra is one of the more popular and successful drivers from France. Arnoux who had his eye on Formula 1 turned heads while he raced in Formula 2, Formula Renault and Formula Super Renault. During that time from 1974 to 1977 Arnoux not only won races and visited the podium regularly he also finished runner up for the 1977 Formula 2 European Championship.
MARTINI SHAKEN NOT STIRRED
Arnoux took his next big step by joining Formula 1 in 1978 where he struggled with Martini who lacked serious funding producing a terrible car. Martini withdrew from Formula 1 leaving Arnoux without a seat for the last two races of the season. Team Surtees who was not any better off than Martini who gave Arnoux the last two races to compete in.
Luckily for Arnoux, he was able to abandon a sinking ship moving to Renault in 1979. With Renault, he scored his podium finish in third place at the French Grand Prix and added a pair of second-place finishes in the United States and Britain.
Arnoux scored his first victory in 1980 at the Brazilian GP and followed it up with a second win the next week in South Africa. Arnoux stuck with Renault until 1982 collecting a large number of retirements from races but in the races, he was able to complete he scored podiums or won some races.
FERRARI NEVER HURTS
In 1983 He joined Ferrari where he had the best season of his F1 career finishing in third place for the driver's title in his first year with Ferrari. He won three races and reached the podium an additional four times.
In 1985 Arnoux and Ferrari agreed to part ways amicably after the first race of the season. Arnoux took the remainder of the year off and returned with Ligier in 1986 where he finished in tenth place for the driver's title, never reaching the podium.
Arnoux struggled with another weak team as he did at the beginning of his career and never returned to the podium in his career. Arnoux retired from formula 1 in 1989 and went on to run his Karting school and track.
F1 STATS
RACED FROM: 1978-1989
TEAMS: FERRARI, RENAULT, MARTINI, SURTEES, LIGIER
RACES: 149
CHAMPIONSHIPS:0
WINS: 7
PODIUMS:22
TOTAL POINTS:181
POLE POSITIONS:18
FASTEST LAPS: 12
JACQUES LAFFITE
Jacques Henri Laffite who was born on the 23rd of November in 1943 in Paris was Ligier's most successful driver in Formula 1. Before joining Formula 1 Laffite competed in the 24 Hours of Le Mans in 1972 and 1973 with no success.
DUAL RESPONSIBILITIES
In 1974 Lafitte competed in the European Formula 2 series, finishing on the podium five times, which included one win, ranking him third overall for the title. Frank Williams Racing Cars in the same year had Laffite compete in five races in F1 where he was able to finish the Canadian GP.
In 1975 Laffite earned his first podium in F1 finishing in second place at the German Grand Prix. From 1976 to 1982 Lafitte joined Ligier, wherein 1977 won his first F1 race at the Swedish GP. Lafitte's best F1 moment occurred with Ligier winning six races and reaching the podium another seventeen times.
Laffite joined Williams from 1983 until 1986 where the latter part of his career was much better than the rough start he had with the team. In 1986 Laffite achieved the last podium of his career at the Detroit GP, finishing in second place.
AGELESS WONDER?
Laffite's F1 career ended abruptly from a crash mid-way through the season at the German GP that left him with two broken legs. Lafitte retired from F1 but returned to racing after he recovered from his injuries while competing in Germany's Tourenwagen series. At the age of sixty-four Laffite made another return to racing at the GT3 European Championships in 2007 and 2008.
F1 STATS
RACED FROM: 1974-1986
TEAMS: FRANK WILLIAMS RACING CARS, LIGIER, WILLIAMS
RACES: 180
CHAMPIONSHIPS:0
WINS: 6
PODIUMS:32
TOTAL POINTS:228
POLE POSITIONS:7
FASTEST LAPS: 7
DIDIER PIRONI
Didier Joseph Pironi who was born on the 26th of March in 1952 in Villecresnes raced for four years in Formula 1 winning three races during that time. Pironi was a young prospect from the moment he began learning how to race and by 1974 he had already won his first Formula Renault Championship.
Pironi two years later won the Super Renault Championship and by 1978 Formula 1 came calling. Pironi joined Tyrell in F1 and scored his first points in the second race of the season. In 1979 He scored his first podium at the Belgium Grand Prix in third place and at the end of the season, he scored another third-place finish at the United States GP.
GLORY WITH FERRARI
Pironi left Tyrell to join Ligier in 1980 and won his first race in Formula 1 at the Belgian GP during a solid season that landed him in fifth for the driver's title. The following Ferrari added Pironi to their roster and had a lackluster season without any podiums.
A LIFE CUT SHORT
In 1982 Pironi began to shine, winning two races and stepping onto the podium an additional three times. Pironi, who was battling for the championship, could finish the season after he had a terrific crash during a practice session for the German Prix. He shattered both his legs and the injuries forced him to retire from racing altogether. Pironi who still had the urge to race turned to powerboating, wherein another crash lost his life at the age of thirty-five.
F1 STATS
RACED FROM: 1978-1982
TEAMS: FERRARI, LIGIER, TYRELL
RACES: 72
CHAMPIONSHIPS:0
WINS: 3
PODIUMS:13
TOTAL POINTS:101
POLE POSITIONS:4
FASTEST LAPS: 5