United State's Formula 1 History of Race Tracks, Teams, and Drivers Part 2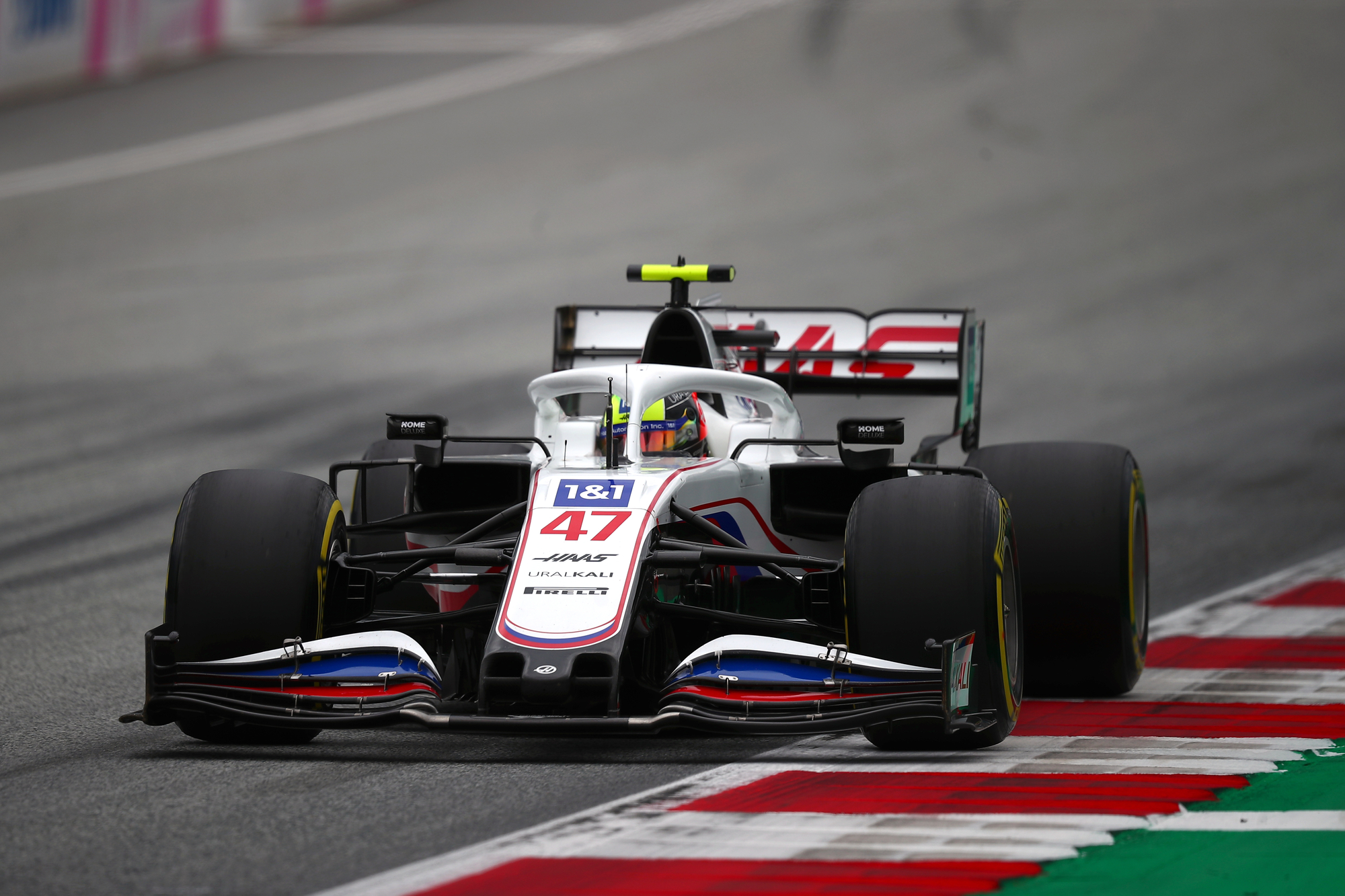 TABLE OF CONTENTS
Motorsport and the United States of America have one of the oldest relationships and the United States Grand Prix in Formula 1 has always been a part of it. The United States has provided F1 fans with more than ten different circuits throughout F1 history and currently calls the Circuit of the Americas in Austin Texas the GP's home.
American bred teams have also hit the track in various forms and HAAS is the only American team competing in F1 today. Although throughout history fifty-seven different drivers have raced in Formula1 there are currently no drivers representing the red white and blue with any F1 teams at the moment.
Formula 1's popularity in the US has grown exponentially in the last couple of years forcing F1 to satisfy the growing fan base by adding the Miami Grand Prix in 2022 and the Las Vegas Grand Prix in 2023. It will be the first time America will host three different GPs in 2023 making the United States a Formula 1 hotspot.
Here we will take a look at the history of the United States Formula 1 tracks, teams, and drivers throughout history.
If you would like to learn about more American Formula 1 history check out part 1 here.
TRACKS
QUICK JUMPS
CIRCUIT OF THE AMERICAS (AUSTIN)
Located in the longhorn state of Texas near the city of Austin, the circuit of the Americas otherwise referred to as COTA began being built in 2010 and was opened to racing in 2012. The circuit's design was conceived by a trio of gents that included Tavo Hellmund, Motorcycle champ Kevin Schwantz, and Herman Tilke. COTA is now used for Formula 1, NASCAR, MotoGP, and IndyCar making the circuit a true racing hub in the southwest of the US.
INSIDE THE NUMBERS
COTA hosted its first F1 race in 2012 and has a seating capacity of one hundred and fifty thousand making it one of the largest in F1. COTA broke the record for weekend attendance in 2016 when nearly four hundred thousand fans experienced what a GP is all about.
Formula 1 has used only the layout of the circuit which has a track length of 5.513km and incorporates twenty turns. Drivers will need to complete fifty-six laps to achieve the race distance of 308.405km. The race runs counterclockwise, and drivers will have two DRS zones to help them overtake their opponents.
Drivers and teams will have to contend with turns that snake through the first sector before dealing with the three different styles of hairpins that follow each other in sector three. The current fastest lap was set by Ferrari's Charles Leclerc in 2019 with a time of 1:36.169.
INDIANAPOLIS MOTOR SPEEDWAY
Known as the "Brickyard" the Indianapolis Motor Speedway is one of the most iconic race tracks in all of Motorsports. The infamous Indianapolis 500 which is one of the crown jewels of the triple crown is one of the most popular races in history. Located in Speedway, Indiana the circuit was constructed as a banked oval in 1909 making it one of the oldest tracks in history.
Indy has hosted IndyCar, Nascar, GT series, MotoGP, IMSA, Sportscar, and the list goes on and on. Formula 1 held races at the circuit in the 1950s with only American drivers competing in those races. The speedway was not used by Formula 1 heading into the sixties until 2010 when the United States GP returned to the schedule.
Formula 1 teams did not have to worry about racing on the complete oval as the layout was changed using the infield of the track to create a road course more suited for the series.
INSIDE THE NUMBERS
The track length was 3.925km and included thirteen turns running in a clockwise motion. To achieve the race distance of 306.016km drivers needed to complete seventy-three laps. The circuit combined banked oval parts of the track leading into the infield at incredible speeds.
The fastest lap at the Speedway was set by Ferrari's Ruben Barrichello in 2004 with a time of 1:10.399. Only eight races were held at the circuit and were removed from the F1 schedule due to the falling attendance and interest in the race.
WATKINS GLEN INTERNATIONAL
Watkins Glen International was the third circuit to host the United States GP and was the first to host the race for an extended period of time lasting from 1961 to 1980. The Glenn was located on the east coast in the State of New York in the village of Watkins Glen. Initially, races were held in and around the village using public roads until a permanent track was built in 1956.
INSIDE THE NUMBERS
Formula held its first race in New York in 1961 and the track was 3.782km long and included eight turns. One hundred laps were needed to complete the race which lasted for 378km. In 1963 ten more laps were added making the race even longer and a true test of endurance for drivers.
In 1971 The Glenn changed its layout, changing one of the long straights into a series of hairpins and sharp turns. The new layout was 5.435km long and had eleven new turns for drivers to learn. With a much longer track, lap counts fell to fifty-nine and the race distance settled down at 320.67km.
The GP was usually held in the fall months of the racing season which meant much cooler temperatures for teams and drivers to deal with. The Glenn hosted its last F1 race in 1981 and the United States GP did not return until 1989 in Phoenix.
Listed below are the two fastest times set at the Watkins Glen's International circuit in Formula 1.
| | | | |
| --- | --- | --- | --- |
| TRACK VARIATION | TEAM | DRIVER-YEAR | TIME |
| 1961-1970 | FERRARI | JACKY ICKX-1970 | 1:02.74 |
| 1971-1980 | WILLIAMS | ALAN JONES-1980 | 1:34.068 |
PHOENIX STREET CIRCUIT
After an eight-year hiatus, the United States GP returned to Formula 1 in 1989 in downtown Phoenix Arizona. The temporary street circuit that had a meager capacity of forty thousand people was only used for three races before being taken out of F1. The heat of the desert played a negative role during its first race in 1989 forcing organizers the following year to move it to an earlier part of the season.
INSIDE THE NUMBERS
Two layouts were used in Phoenix's three-year run with the hope of alleviating some of the stresses imposed on the car shortening the length of the track but failed to accomplish its goal. The original circuit was 3.8km long and had fifteen turns and the last layout used had a track length of 3.721km and fifteen turns.
On the original circuit, the race distance was 285km which was reached by completing seventy-five laps. The final layout needed eighty-two laps to reach the 305.122km to end the race.
Listed below are the two fastest times set at the Phoenix Street Circuit in Formula 1.
| | | | |
| --- | --- | --- | --- |
| TRACK VARIATION | TEAM | DRIVER-YEAR | TIME |
| 1989-1990 | MCLAREN | GERHARD BERGER-1990 | 1:31.050 |
| 1991 | MCLAREN | AYRTON SENNA-1991 | 1:21.434 |
RIVERSIDE INTERNATIONAL RACEWAY
Built in 1957 in the Moreno Valley in California, Riverside hosted a single Formula 1 race in 1960. The track was notoriously dangerous because of its high-speed sections leading to hard braking corners creating the perfect recipe for brake failure.
INSIDE THE NUMBERS
The permanent track was 5.271km long and included nine turns and multiple elevations and downhill areas on the track. Drivers needed to survive seventy-five laps to achieve the race distance of 395.325km.
Only twenty-five thousand fans showed up to watch the race which meant Formula 1 had to search for a more popular venue to host the GP in the future.
The fastest time was set by Jack Brabham driving for Copper with a time of 1:56.3.
SEBRING INTERNATIONAL RACEWAY
The very first United States GP in Formula1 was held at the Sebring International Raceway in 1959. Sebring was constructed in 1950 and has been used ever since hosting IMSA, GT, and endurance racing such as the 12 and 24 Hours of Sebring.
The city Sebring is found in the south of the US in Florida using parts of an old army airfield used during WW2. Sebring's design was inspired by Le Mans and like its French counterpart, the circuit saw plenty of death. The wildest event and most lethal race to be held at Sebring was in 1966 when five people died.
INSIDE THE NUMBERS
Luckily in Formula 1's lone race, there were no tragic incidents to report. The layout used in 1959 had a track length of 8.36m that included fifteen turns. The endurance-style race needed forty-two laps to achieve a race distance of 351km. France's Maurice Trintignant, driving for Cooper, had the fastest lap with a time of 3:05.000.
TEAMS
The United States is the home of some of the largest car manufacturers in the world with companies like Ford, General Motors, and Tesla leading the way. When it comes to Formula 1 the US has had only seven teams compete in its history and has never won a constructor's championship.
Only three of the seven teams have been able to win a race and for a sports behemoth like the US, this must be considered a failure. HAAS, which is currently competing in F1, hopes to turn the tide and become the most successful F1 team to come out of the United States. Let's take a deeper look at some of America's F1 teams.
QUICK JUMPS
HAAS F1 TEAM
Founded by Gene Haas in Kannapolis, North Carolina in 2015 after he purchased the racing assets of the failed Marussia team in F1. Haas, who is also a co-owner of a Nascar team, made his billion-dollar fortune in machine tool manufacturing.
HAAS was the first American to rejoin F1 since 1986 when Lola had its last race. Haas built a strong relationship with Ferrari who provides the power unit for the team since the team's debut in F1 in 2016. HAAS' journey started off well, scoring points in their first two races in Australia and Bahrain only to struggle in the remaining races to even break the top ten.
In 2017 HAAS improved significantly for a middle-of-the-pack team with France's Romain Grosjean scoring points on a more consistent basis and his teammate Kevin Magnussen from Denmark chipping in as well. It was more of the same in 2018 with both drivers scoring points but never threatening for podiums.
LOSING SPONSORS
Things began to go downhill from then on when funding from their main sponsor Rich Energy pulled out of them in 2019 hurting the team's ability to develop the car further. Results on the track started to reflect what was happening in their garage and the team slipped from the middle of the pack to being dead last in 2020.
FROM RUSSIA WITH CASH
HAAS took on the Russian company Uralkali as its main sponsor in 2021 and along with the sponsorship came Nikita Mazepin who was the son of Uralki's owner. Success did not follow on track and the team once again finished dead last and failed to score any points.
A DIFFERENT COURSE
HAAS in 2022 expelled Uralkali and Nikita Mazepin in response to Russia's invasion of Ukraine and despite removing them as a sponsor the team is poised to rebound and has shown promise during testing sessions in Bahrain and Spain. HAAS is still looking for their first podium and first victory in Formula 1.
F1 STATS
RACED FROM:2016-
RACES: 124
CONSTRUCTORS CHAMPIONSHIPS: 0
DRIVERS CHAMPIONSHIPS: 0
WINS: 0
PODIUMS:0
TOTAL POINTS: 212
POLE POSITIONS:0
SHADOW
Shadow's history is split in two between its founding by Don Nichols in the United States in 1968 and when the team switched to a British license in 1976. Nichols founded the team in the late sixties in California and competed in Can-Am events.
MAKING NOISE IN F1
Shadow competed in its first Formula 1 race at the South African Grand Prix where American George Follmer scored the team's first point in sixth place. In the following race in Spain Follmer scored the team's first podium finish when he finished in third place.
The team struggled for most of the season retiring both drivers in multiple races but was able to score one more podium at the Canadian GP this time Britt Jackie Oliver leading the way. Tragedy struck the team in 1974 when newly acquired Peter Revson died during a practice session for the team.
OUT OF THE LIGHT AND BACK INTO THE SHADOWS
During the 1974 season, the team used five different drivers with only Frances Jean Pierre JArier achieving third place in Monaco. Shadow would have to wait until 1977 when the team drove under a British license to claim its first victory at the Austrian GP.
Alan Jones who won their first race also scored their last podium in Formula 1 at the Italian GP finishing third. Shadow fell off a cliff as of 1978 no longer competing for points and in 1980 they withdrew from F1 completely after failing to qualify for the first seven races.
F1 STATS
RACED FROM:1973-1980
RACES: 112
CONSTRUCTORS CHAMPIONSHIPS: 0
DRIVERS CHAMPIONSHIPS: 0
WINS: 1
PODIUMS:7
TOTAL POINTS: 67.5
POLE POSITIONS:0
TEAM PENSKE
Penske is one of the most synonymous names with racing in the United States and across the globe. Team Penske's home base which can be found in Mooresville, North Carolina began competing in Indy Car in 1968. Penske continues to compete in IndyCar and NASCAR and has multiple championships in those series.
LET'S GO TO EUROPE
Penske joined Formula 1 in 1974 but only stayed for a brief period of time, exiting in 1976. In their debut, Penske participated in the final two races of the season starting at the Canadian GP where the team finished twelfth.
In 1975 Penske upped the ante with two cars being entered and Mark Donahue their first F1 points finishing in fifth at the Swedish Grand Prix. In 1976 Penske elevated themselves into the top ten teams in the rankings when Britain's John Watson achieved their first podium finish at the French GP in third place.
THEY PREFER INDYCAR
Penske and Watson then went on to give the American DRIVER HIS first victory at the Austrian GP. Penske finished in fifth place for the constructor's title which was the highlight of their time in Formula 1. Penske left Formula 1 to concentrate on their North American efforts in IndyCar and NASCAR. Penske is the last American team to win a race in Formula 1 history.
F1 STATS
RACED FROM:1974-1976
RACES: 41
CONSTRUCTORS CHAMPIONSHIPS: 0
DRIVERS CHAMPIONSHIPS: 0
WINS: 1
PODIUMS:3
TOTAL POINTS: 23
POLE POSITIONS:0
DRIVERS
Although success for American teams has yet to become a reality, the United States has been able to provide some amazing drivers to Formula 1. There have been fifty-seven drivers who have taken the wheel of F1 cars and only two of them have won the driver's championship. Let's take a look at some of the American drivers who have had some relative success in F1.
QUICK JUMPS
MARIO ANDRETTI
Mario Gabriele Andretti who was born on the 28th of February in 1940 in Montona Italy raced in Formula 1 representing the United States. Andretti is considered an elder statesman of motorsport not only participating as a driver but also owning his own racing team. Andretti's interest in racing began as a young child in the late forties without ever even seeing a car in person.
DREAMING OF FERRARI
Andretti was a fan of Ferrari and its champion driver Alberto Ascari during the fifties when Andretti's family moved to the United States. Andretti got his first taste of racing after using a fake license that claimed he was twenty-one years old. Andretti and his brother Aldo competed in stock races funded by their own hard work at their uncle's garage.
LIVING THE AMERICAN DREAM
Andretti nearly won half of all the races he competed in from 1960 to 1961. His journey with stockcars led the Italian American to Nascar, where he eventually won the prestigious Daytona 500 in 1967. Andretti during the sixties and seventies also competed in open-wheel racing that included midget Cars, USAC sprint cars, and IndyCar. Andretti won races at every level he competed in and won championships in 1965,1966 and 1969 in the USAC series.
NOT TOO BUSY FOR FORMULA 1
Andretti was a very busy man racing constantly because not only did he participate in the aforementioned series he also moonlighted in Formula 1 as a part-time driver from 1968 to 1972 and in 1974. Andretti's first F1 race in 1968 was at the United States Grand Prix in Watkins Glen where he drove for Lotus.
Andretti impressed his European counterparts taking pole position but on race day was forced to retire on lap 32 due to a faulty clutch. In 1969 he participated in three more races never to cross the finish line, retiring from all three.
GETTING HIS FIRST "W"
In 1970 Andretti achieved his first Formula 1 podium driving for March finishing in third place at the Spanish GP. In 1971 Andretti claimed his first victory driving for Ferrari in the South African GP. Despite his strong showings in a limited number of races in F1, Andretti chose to focus on his American racing career until 1975.
In 1975 Andretti took on a full-time role in F1 driving for Parnelli only to switch over to Lotus in 1976 where he remained until 1981. Andretti had his first multi-win season in F1 in 1977 winning four races that landed him in third place for the driver's title.
THE SECOND AMERICAN CHAMPION
Andretti in 1978 had the best season of his F1 career winning six races and his one and only driver's championship. Andretti became the second American Formula 1 champion joining Phil Hill who accomplished the feat in 1961.
Andretti could not repeat his championship performance in the following years only adding two more third-place finishes to his name. His last F1 podium was achieved at the Italian Grand Prix in 1982 driving for Ferrari. By this time Andretti's attention was entirely on racing in the United States.
AMERICAN ICON
Andretti is the most successful American driver in F1 history having the most wins and podium finishes. Andretti's love of racing lasted for thirty-six years behind the wheel of various motorsport series across the world.
From LeMans to Formula 1 to IndyCar and Nascar Andretti is truly a rare gem in racing history. Andretti is currently attempting to enter his own team into Formula 1. Despite being well into his eighties the Italian American still wants to revisit Formula 1.
F1 STATS
RACED FROM: 1968-1972, 1974-1982
TEAMS: LOTUS, FERRARI, MARCH, PARNELLI, ALFA ROMEO, WILLIAMS
RACES: 128
CHAMPIONSHIPS:1 (1978)
WINS: 12
PODIUMS:19
TOTAL POINTS: 180
POLE POSITIONS:18
DAN GURNEY
Daniel Sexton Gurney who was born on the 13th of April in 1931 in Port Jefferson, New York is one of the most successful American F1 drivers. Gurney began his racing adventures by building and racing his own hot rods at the age of nineteen. Gurney fought in the Korean War and upon his return focused on racing once again.
EARNING HIS SEAT
Gurney earned Formula 1's attention with his solid performances at Sebring and Le Mans earning a test drive with Ferrari. In 1959 he won his seat with the Italian team and participated in his first race at the French GP where he was forced to retire due to a problem with his radiator.
UPS AND DOWNS
It didn't take long for Gurney to score his first podium in his second race in F1 finishing in second place at the German GP which he followed up with a third-place finish in Portugal. In 1960 he left Ferrari to join BRM and didn't score any points to add pain to the difficult season, Gurney was involved in a crash at the Dutch GP that killed a spectator.
PORSCHES BEST
In 1961 Gurney joined Porsche and gave the team three-second place finishes and in 1962 gave himself and the team their first win in Formula 1 history at the French GP. Gurney joined Jack Brabham at Brabham from 1963 to 1965 and in three seasons he won two races and finished on the podium ten times.
Gurney continued to change teams and from 1966 to 1968 he raced for the American team Eagle. In his 1967 season with the team, Gurney won the first race of his career at the Belgium GP and scored his last podium three races later at the Canadian GP in third place. His final race took place at the British GP in 1970 but that was not the end of his racing career.
During his time in Formula 1, Gurney also raced in NASCAR, Indy, and Le Mans, winning multiple races in each of the series. Gurney after retiring from racing took over Eagle (All American Racing) and focused the team's efforts in the united states from 1970 until the nineties.
F1 STATS
RACED FROM: 1959-1968, 1970
TEAMS: FERRARI, PORSCHE, BRM, EAGLE, LOTUS, BRABHAM, MCLAREN
RACES: 86
CHAMPIONSHIPS:0
WINS: 4
PODIUMS:19
TOTAL POINTS: 133
POLE POSITIONS:3
PETER REVSON
Peter Jeffrey Revson who was born on the 27th of February in New York City is the fourth most successful driver in Formula 1 from the United States. Revson, whose father was a millionaire, preferred to live fast and hard. Revson quit school to pursue racing and began competing in Formula Junior in 1962. Revson's family cut him off from financial help but that didn't stop Revson in the least from moving to Europe to improve his chances of making it to Formula 1.
FOR THE LOVE OF RACING
Revson, living out of a van, competed in Formula Junior Cooper winning races and getting some much-needed attention his way. Revson made his first appearance in F1 in 1964 where he was able to finish two out of the six races he entered in.
From 1965 to 1971 Revson returned to the US to compete in the Indianapolis 500 and the USAC Championship Car series. He returned to Formula 1 in 1971 for a single race driving for Tyrell and failed to finish the race.
PODIUMS ARE ALWAYS FUN
In 1972 he joined McLaren and at the South African GP, he scored his first podium in third place. He added another three podium finishes that season landing him fifth for the driver's title. The following year with McLaren was even better for the American when he won his first F1 race in Britain and added his second and final F1 victory at the Canadian GP.
A LIFE CUT SHORT
In 1974 Revson joined Shadow and disaster struck during a test session at the Kyalami track used for the South African GP. Revson was killed on impact and his lifeless body was pulled from the burning wreckage, he was only thirty-five years old.
F1 STATS
RACED FROM: PRIVATEER LOTUS, TYRELL, MCLAREN, SHADOW
TEAMS: 1964, 1971-1974
RACES: 30
CHAMPIONSHIPS:0
WINS: 2
PODIUMS:8
TOTAL POINTS: 61
POLE POSITIONS:1
UP AND COMERS
Formula 1 is still waiting for its third world champion driver to come from the United States. There are no American drivers currently competing in the 2022 season but there are a few prospects to keep an eye on in the lower ranks of F2 and F3.
QUICK JUMPS
FORMULA 2
LOGAN SARGEANT
Logan Sargeant is the only American driver competing in Formula 2 at the moment driving for Carlin. Sargeant who was born on the 31st of December 2000 is a member of the Williams driving academy which bodes well for an F1 opportunity in the near future.
In 2020 Sargeant had an excellent season in Formula 3 finishing in third place for the driver's title. Sargeant has all the makings to be an excellent driver but if he wishes to make the big jump, he will need to battle for the drivers consistently in Formula 2.
FORMULA 3
JAK CRAWFORD
There are two American drivers currently racing in Formula 3 with Jak Crawford and Hunter Leanly representing the stars and stripes. Crawford has had an excellent career racing the lower formulae, winning numerous races and keeping himself relevant in their respective championship battles. Crawford is currently racing for Prema and is considered the top American prospect to make the jump to F1.
HUNTER HEANY
Hunter Heany on the other hand is a young phenom who won the Formula 4 United States Championship in 2020 at the age of fifteen. Heany crossed the big pond and joined Formula 3 for five races in 2021 for Charouz Racing System and in 2022 moved to Campos Racing. Heany who will only turn seventeen in may has plenty of room to grow and develop his skill by competing against older more experienced drivers. If Heany can manage to win a couple of races getting closer to Formula 1 is sure to happen.