History of the United States Grand Prix in Formula 1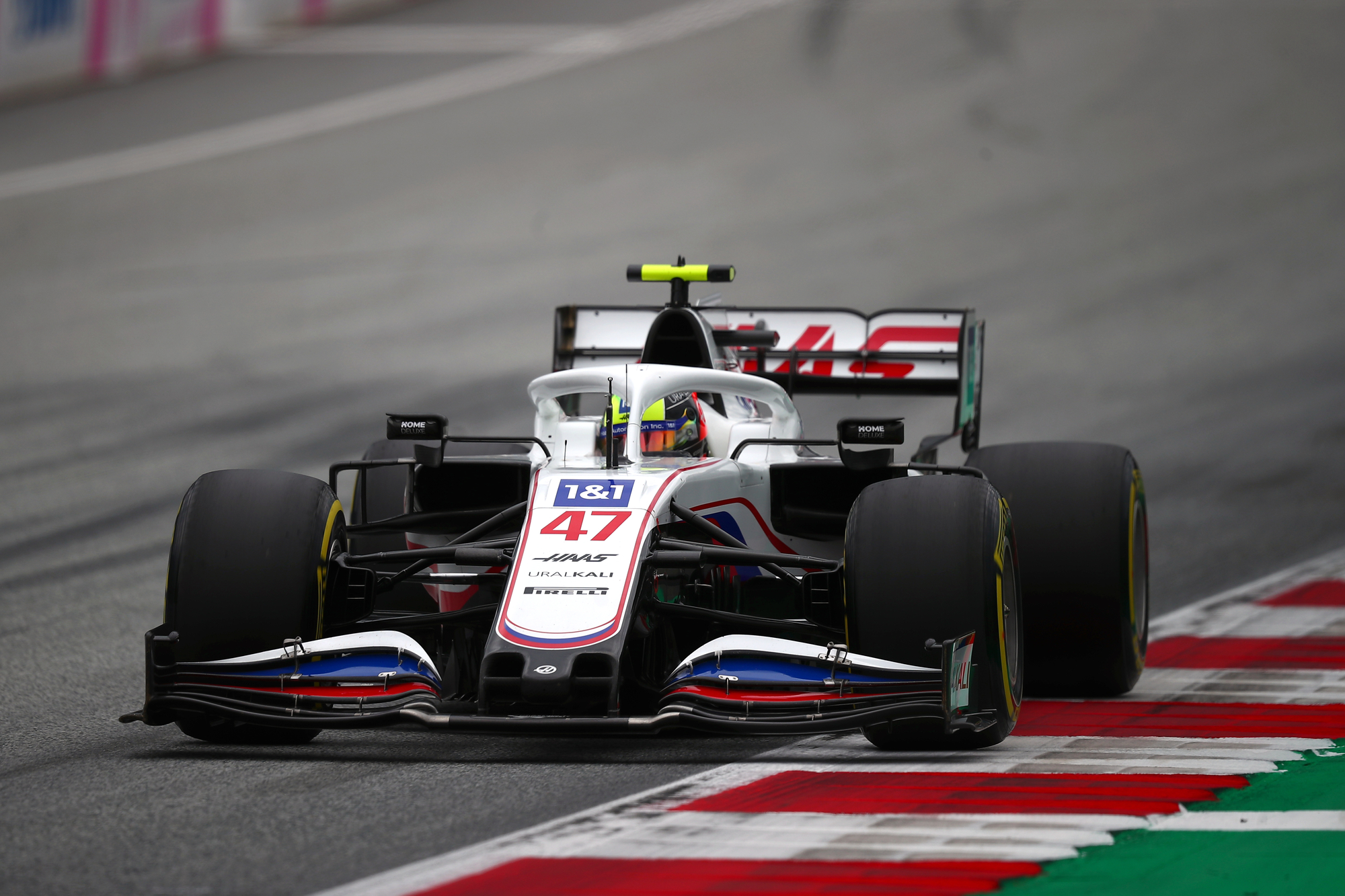 TABLE OF CONTENTS
The history of the United States Grand Prix in Formula 1 began in 1959 and has been on and off the schedule since then. Formula 1 races have taken place all across the United States but only six circuits held the official title of the United States GP.
In 2023, a record three F1 races will be held in the US taking place in Miami, Austin, and Las Vegas. Formula 1 has never been more popular in the United States and this generation of drivers is sure to be looking to earn some new fans.
Let's take a look at the diverse history of the United States Grand Prix.
1950's
SEBRING
The first official United States Grand Prix was held at the Sebring International Raceway in Florida in 1959. On a track that was created for endurance racing, Britain's Stirling Moss took the first pole position driving for Cooper. Moss could not capitalize on his starting position, bailing out of the race on lap 5 with transmission problems.
The first winner of the US GP was New Zealander Bruce McLaren driving for Cooper beating out his French teammate Maurice Trintignant in second place by 0.06seconds. Ferrari made their first appearance on the podium on US soil in third place with Britain's Tony Brooks at the wheel.
1960's
RIVERSIDE
In 1960 the GP was moved across the country to the Riverside International Raceway in California. The GP was unable to draw a massive crowd only pulling in only 25000 fans to watch the race. Moss scored his second straight pole position in the US, this time driving for Lotus.
Moss' Lotus did not falter like his Cooper had the year before allowing the Brit to win his first and only US GP. He was joined on the podium by his teammate Innes Ireland and Bruce McLaren added his second straight podium in third place driving for Cooper.
WATKINS GLEN
After the lackluster attendance in Riverside, Formula 1 looked to the east coast for a new venue to host the US GP. Watkins Glen International was given an opportunity in 1961 and kept hosting the race until 1980.
In its first Formula 1 race, Jack Brabham and his Cooper claimed pole position and were primed for victory. Yet, it was long shot Innes Ireland who won the race driving for Lotus. Ireland, who was in third place late in the race, got lucky when Brabham and Moss, who were ahead of him, retired from the GP.
Ireland never won another race in his F1 career. American Dan Gurney and his Porsche finished in second place followed by Britain's Tony Brooks in third place driving for BRM.
LOTUS ENJOYS THE NEW YORK
In 1962 Lotus was aiming for its third straight victory in the United States with Jim Clark giving the team pole position for the race. Clark won the race easily braving the frigid temperatures beating out Graham Hill driving for BRM in second place and Bruce McLaren finishing in third driving for Cooper.
GRAHAM HILL'S TRIPLE DELIGHT
Nearly sixty thousand fans got to witness Graham Hill dominate the entire weekend at Glen Watkins taking pole and winning the race by thirty seconds over his closest rival. The American crowd cheered for American-born Richie Ginther who also drove for BRM and finished in second place giving the team a 1-2 podium. Jim Clark joined in on the fun in third place with Lotus.
Hill and BRM continued their winning ways in 1964 adding the second consecutive win in America. Ferrari, who skipped the GP in years past, scored their first podium at the Glenn when John Surtees finished the race in second place. Switzerland's Jo Siffert also scored his first podium on US soil in third place driving for Brabham.
In 1965 Clark and Hill started the race neck and neck exchanging the lead of the race for the first twelve laps of the race, thrilling the crowd in attendance. Regrettably, the legendary battle was cut short when Clark's Lotus was forced to retire due to mechanical problems. Hill and BRM won their third straight race at the circuit and were joined by the two Brabhams of Dan Gurney in second place and Jack Brabham in third.
CLARK STRIKES BACK
Hill's winning streak came to an end in 1966 which featured Jim Clark lapping the entire field winning his second US GP. He was joined by the two Maserati's of Austria's Jochen Rindt in second and Surtees in third.
Jack Brabham made history at the GP even if he didn't cross the finish line. Ferrari who was battling for the constructor's title against Brabham exited the race early allowing the Australian to be the only driver to win driver's and constructor's championships in his own car.
CLARK EARNS A THIRD
Clark added his third US victory and second consecutive win at the circuit in 1967 beating out his steady rival Graham Hill who was now his teammate. Lotus was pleased with their 1-2 finish and was joined by New Zealand's Denny Hulme driving for Brabham. Clark would never return to race in the United States because of his tragic death two races later.
GREAT SCOT!
A young Italian American by the name of Mario Andretti not only gave the home crowd something to cheer about but also caught the attention of all his rivals. Andretti, who was in the first F1 race of his career, took pole position by .07 seconds quicker than Britain's Jackie Stewart.
Andretti's thrilling start lasted for only six laps when the nose of the car broke forcing him to pit seven laps later taking him out of contention for the podium. Stewart driving for Matra won his first US GP and was joined by Graham Hill driving for Lotus in second and Surtees driving for Honda in third.
LOTUS OWNS THE DECADE
The sixties at Glen Watkins was dominated by Lotus and in 1969 the team added their sixth win of the decade. Rindt led the charge for Lotus from pole position winning his first and only American race. Two Brits followed him to the podium with Piers Courage in second place for Brabham and Surtees in third for BRM.
1970's
DIFFERENT DECADE SAME STORY DIFFERENT DRIVER
Lotus continued to experience success in the US and in 1970 won their seventh US GP in a thrilling race. Brazil's Emerson Fittipaldi took advantage of Mexico's Pedro Rodriguez who led the race with a comfortable thirty-second lead. He ran out of fuel slowing him down and forcing him to pit.
Fittipaldi took over the lead and claimed the chequered flag for himself. Rodriguez who was lucky to have made it to the pits finished in second place and Sweden's Reine Wisell who also drove for Lotus finished in third.
A NEW LOOK FOR GLENN
In 1971 Watkins Glenn's track layout was changed, adding more turns and creating a more complex circuit than its predecessor. On the new layout, Stewart claimed pole position driving for Tyrell and led the race until lap fourteen. On lap fourteen Stewart's teammate, Francois Cevert who started in fifth completed his climb to first place overtaking the Scotsman.
Cevert won the only race of his career followed by Siffert driving for BRM in second and Sweden's Ronnie Peterson driving for March in third.
TYRELL GETS STREAKY
Stewart came to the United States with a chip on his shoulder due to losing any chance of catching Fittipaldi for the championship in 1972. Stewart and his Tyrell took pole, the fastest lap, and won his second US GP. Cevert completed Tyrells 1-2 finish thirty seconds behind his teammate and five seconds ahead of Denny Hulme in third with his McLaren.
A TRAGIC DEATH
Formula 1 is a dangerous sport and in 1973 Francois Cevert would become another casualty during qualifying. Cevert lost control of his car flipping the car into a barrier killing him instantly. Cevert won the only race of his career the previous year at Glenn Watkins and sadly the young prospect also lost his chance as Tyrell's lead driver the following year.
On race day Peterson and his Lotus started on pole position and never gave up his lead crossing the finish in first. James Hunt driving for March kept Peterson on his toes for most of the race finishing in second by .0668 seconds. Argentina's Carlos Reutemann driving for Brabham finished in third.
THE HORROR CONTINUES
Tragedy struck again in 1974 when Helmuth Koinigg from Austria driving for Surtees suffered a horrific end to his life during the race. Koinigg crashed in the same spot as Cevert the year before with the difference being his car slid beneath the protective barriers decapitating Koinigg.
The race continued despite the death and Brabham secured the top two spots on the podium with Reutemann in first and Brazil's Carlos Pace in second. Hunt, driving for Hesketh, finished in third place.
BETTER LATE THAN NEVER
After two Grand Prix's with fatalities, Watkins Glen added a chicane where Cevert and Koinigg had crashed and eliminated the high-speed turn. For the first time, Ferrari claimed their first US Grand Prix in 1975 with their newly crowned Austrian World Champion Niki Lauda taking the chequered flag. Lauda was joined by two McLaren with Fittipaldi in second and Germany's Jochen Mass in third.
HUNTING FOR FIRST
In 1976 Ferrari and Lauda came to the race battling Hunt and his McLaren for the world title. Hunt, who was trailing Ferrari, needed a victory to have a chance at the last upcoming race of the season. Hunt, who had pole position, had to battle South Africa's Jody Scheckter for most of the race, exchanging the precious lead.
Eventually, Hunt won the battle with Scheckter and won his first United States GP which in that year was dubbed United States GP East. Scheckter and Tyrell finished in second place as Lauda scored some valuable points for Ferrari in third.
HUNT STOPS ANDRETTI
Hunt would not have to battle so hard in 1977 taking pole and winning his second straight US GP. In the latter laps of the race, Hunt had to keep Andretti off his tail who vied for the top spot but was denied forcing the American to finish in second place for Lotus. Scheckter, who finished in second place the previous year added a third-place trophy to his collection driving for Wolf.
FERRARI MAKES A RARE APPEARANCE
Andretti who finished in second place in 1977 was hoping to give the home crowd a victory in 1978 after clinching the driver's title. Andretti took pole and led the start of the race only to retire on lap 27 due to an engine problem. Reutemann gave Ferrari their second victory in America beating out Australian Alan Jones in Williams in second and Scheckter with Wolf in third.
VILLENEUVE AND FERRARI HOW SWEET IT WAS
In what started as a cold wet race and eventually dried out in 1979, Canada's Jacque Villeneuve gave Ferrari their third victory at the Glenn and second consecutive win. Villeneuve overcame the changing weather conditions battling the likes of Scheckter, Didier Pironi, and Rene Arnoux. Arnoux driving for Renault came in second place followed by Pironi in third driving for Tyrell.
1980's
THE LAST HOORAH
In 1980 Glenn Watkins held its last Formula 1 race due to the circuit's inability to keep up with the much faster F1 cars hitting the track. In other words, the track was no longer sufficiently safe, and in conjunction with falling attendances, it was time to go.
In its final race, Williams scored a 1-2 finish with Jones their world champion winning the race and his teammate Reutemann in second. Pironi returned to the podium in third place driving for Ligier.
RACING ARIZONA
After eight years the United States GP returned in 1989 racing at the Phoenix Street Circuit in Arizona. The desert heat played a crucial factor in determining the race winner that featured the classic battle of Senna and Prost both driving for McLaren.
Senna took pole position with Prost in second place which led to the two drivers playing cat and mouse throughout the race. Due to the intense heat of the desert, both would have to back off the throttle to cool their cars. Eventually, Senna's engine could not take the heat any longer and exited the race.
Prost took first place for McLaren with Italian Riccardo Patrese and Williams in second place and American Eddie Cheever in third driving in an Arrows.
1990's
NOT TOO HOT FOR SENNA
The weather was far cooler in 1990 allowing drivers and their engines to perform far better than the previous year. McLaren claimed their second straight pole this time with Austrian Gerhard Berger leading the way while his teammate Senna started in fifth.
Senna made an impressive climb through the drivers ahead of him and passed Berger during a pitstop. Berger was forced out of the race on Lap 44 with clutch issues allowing Frances Jean Alesi and his Tyrell to finish seconds and Belgium's Thierry Boutsen and Williams into third. Senna won the race with a comfortable eight-second lead.
A SHORT RUN IN THE DESERT
Phoenix was unable to generate sufficient fan support and had terrible attendance which hurt the pockets of race organizers. In 1991 the Phoenix Street Circuit held its last race with Senna taking pole with his McLaren.
Senna's constant rival Prost who drove for Ferrari at the time qualified in second place. The two legends battled briefly at the start of the race, but Senna could not be overtaken. Senna won his second straight race at the Phoenix circuit. Prost finished in second place and Brazil's Nelson Piquet driving for Benetton finished in third.
2000's
GENTLEMEN START YOUR ENGINES
In 2000 Formula 1 returned to one of the world's most famous tracks, the Indianapolis Motor Speedway home of the Indy 500. The legendary oval was modified for Formula 1 taking drivers into the infield of the track where the oval became a temporary road course.
In its first GP since the fifties, Ferrari and Michael Schumacher claimed the top spot of the podium alongside his Brazilian teammate Rubens Barrichello in second. Germany's Heinz Harald Frentzen finished in third driving for Jordan.
HAKKINEN'S FINAL PODIUM
In front of one hundred and seventy-five thousand roaring fans, Formula 1 returned in 2001 to Indianapolis. It seemed like Ferrari was going to add their second win in a row this time led by Barrichello, but their plans were spoiled when the Brazilian's engine struggled to produce power, landing him in last place.
Mika Hakkinen driving for McLaren won the last race of his F1 career at the GP and was joined by Schumacher and his Ferrari in second and McLaren teammate David Coulthard in third.
FERRARI LETS THE HORSES RUN WILD
Ferrari's dominance in 2002 was on full display at Indianapolis with Schumacher and Barrichello leading the whole race. Both drivers entered the final turn of the race nose to nose hoping to cross the line simultaneously.
Barrichello finished .011 seconds ahead of Schumacher and earned a well-deserved victory. McLaren once again joined the podium with Coulthard adding another third-place finish to his name at the circuit.
SCHUMACHER HAD BETTER GRIP
In 2003 Schumacher had to overcome a new McLaren driver and future world champ Kimi Raikkonen on his way to his second victory in the United States. Rain played a crucial factor in the race because Schumacher, who used Bridgestone's tires performed far better than the Michelins of Raikkonen. Raikkonen finished in second place for McLaren and Frentzen added his second podium finish in third place driving for Sauber.
FERRARI 1-2 AGAIN
Ferrari's dominance in the US continued in 2004 and once again Schumacher and Barrichello battled each other for the chequered flag. Barrichello, who led the race at one point suffered from a tactical error when a safety car came out and the team decided to pit him. Schumacher took over the lead, winning the race and leaving Barrichello in second. Japan's Takuma Sato driving for BAR finished in third place.
CONTROVERSY AND SHAME FOR F1
In what turned out to be one of the most bizarre and controversial races in formula 1 history, fans in attendance truly suffered the most. Formula 1 at the time still had two tire providers and at this race, the Michelin tires used by many of the teams were deemed unsafe for racing.
The teams with Michelin tires refused to start the race, leaving the track after the warm-up lap leaving only six cars on the starting grid. Fans in attendance were furious and fans watching worldwide were perplexed by the unfolding events. The race began like normal and Ferrari claimed their fourth straight 1-2 finish at Indianapolis with Jordan's Tiago Monteiro finishing in third.
THE BRICKYARD IS FERRARI RED
In 2006 Ferrari had no problem adding their fifth straight 1-2 finish at the circuit making it clear that Indianapolis belonged to la Scuderia. Schumacher snapped Alonso's three-race win streak taking his fourth straight win with a new Brazilian teammate Felipe Massa in second. Italy's Giancarlo Fisichella finished in third place for Renault.
THE WHITE FLAG FOR THE SPEEDWAY
In the final Formula 1 race held in Indianapolis, Ferrari's dominance came to an end in 2007 at the hands of McLaren. A young Lewis Hamilton won the second race of his career beating out his McLaren teammate Alonso by 1.5 seconds. Ferrari, who had their win streak broken, was not denied the podium as Massa finished in third place for the team.
2010's
EVERYTHING IS BIGGER AND BETTER IN TEXAS
After removing the United States GP from the schedule, Formula 1 brought the GP back to the state of Texas near the city of Austin in 2012. The Circuit of the Americas became the new home of the GP and remains on the schedule until today.
In its first race déjà vu occurred with McLaren and Lewis Hamilton winning his second race on American soil on two different tracks. Hamilton edged out Germany's Sebastien Vettel and his Red Bull in second place as Alonso kept Ferrari's podium streak alive finishing in third.
RED BULL AND THE WILD WEST
In 2013 Vettel would not be deterred by his record-setting eighth straight win of the season at COTA. Vettel dominated the race taking pole, the fastest lap, and the chequered flag. Lotus, who had not been on the podium since 1973 finished in second place with France's Romain Grosjean at the wheel. In third place, Vettel's teammate at Red Bull, Mark Webber from Australia came in third. It was the first time since 1991 that a Ferrari had not reached the Podium in the United States.
GERMAN COWBOYS?
Red Bull's reign in Formula 1 came to a stop in 2014 with the emergence of Mercedes and their two stellar drivers Hamilton and Nico Rosberg. Mercedes took over the weekend in COTA hitting a 1-2 finish led by Hamilton in first and Rosberg in second. Red Bull finished in third place with Australia's Daniel Ricciardo at the helm.
HAMILTON SHINES
Mercedes had only begun its winning ways in Texas in 2015 and in 2015 they added their second straight one-two finish which gave Hamilton his fourth win on US soil. Rosberg finished in second place while Ferrari returned to the podium with Vettel in third.
MERCEDES RULES THE PODIUM
It was the same song and dance in 2016 and Mercedes was copying what Ferrari had done in Indianapolis adding yet another 1-2 finish. Hamilton now tied Schumacher for the most US GP wins with five and Rosberg scored his third straight second-place finish. Ricciardo driving for Red Bull added his second third-place trophy to his COTA collection.
HAMILTON PASSES SCHUMACHER
In 2017 Mercedes could not match Ferrari's four straight 1-2 finishes but enabled Hamilton to win his sixth American GP. Hamilton now stands alone on top of the all-time winner's list with six. Ferrari followed the world champion with Vettel in second and Raikkonen in third.
FERRARI'S REBIRTH
It seemed as if Hamilton would continue to pad his stats in 2018 but it was Ferrari who ended his and Mercedes dominance in COTA. Ferrari who had not won a race in the US since 2006 and Raikkonen who had not won since 2013 stood atop the podium for the first time in Texas. Red Bull's Max Verstappen from the Netherlands finished in second place while Hamilton had to content himself with third place.
BACK TO BUSINESS FOR MERCEDES
Mercedes returned to the top of the podium in 2019 not led by Hamilton but by Finland's Valtteri Bottas. Bottas took pole position and won the seventh race of his career and his first in the United States. Mercedes completed the 1-2 finish with Hamilton in second beating out his future championship rival Verstappen and Red Bull in third.
2020's
RECORD CROWDS FOR THE CHAMPIONSHIP DUEL
The United States GP would have to wait until 2021 for Formula 1 to return due to the COvid-19 pandemic and the travel restrictions that came with it. In 2021 the battle between Verstappen and Hamilton for the driver's title was in full swing with only five races remaining in the race.
With 400,000 fans in attendance, Verstappen won his first US GP holding off Hamilton and his Mercedes in second place. Mexico's Sergio Perez driving for Red Bull finished in the third position giving the team crucial points for the constructor's title. The end result kept Verstappen ahead of Hamilton heading into the following race.