History of the Mexican Grand Prix in Formula 1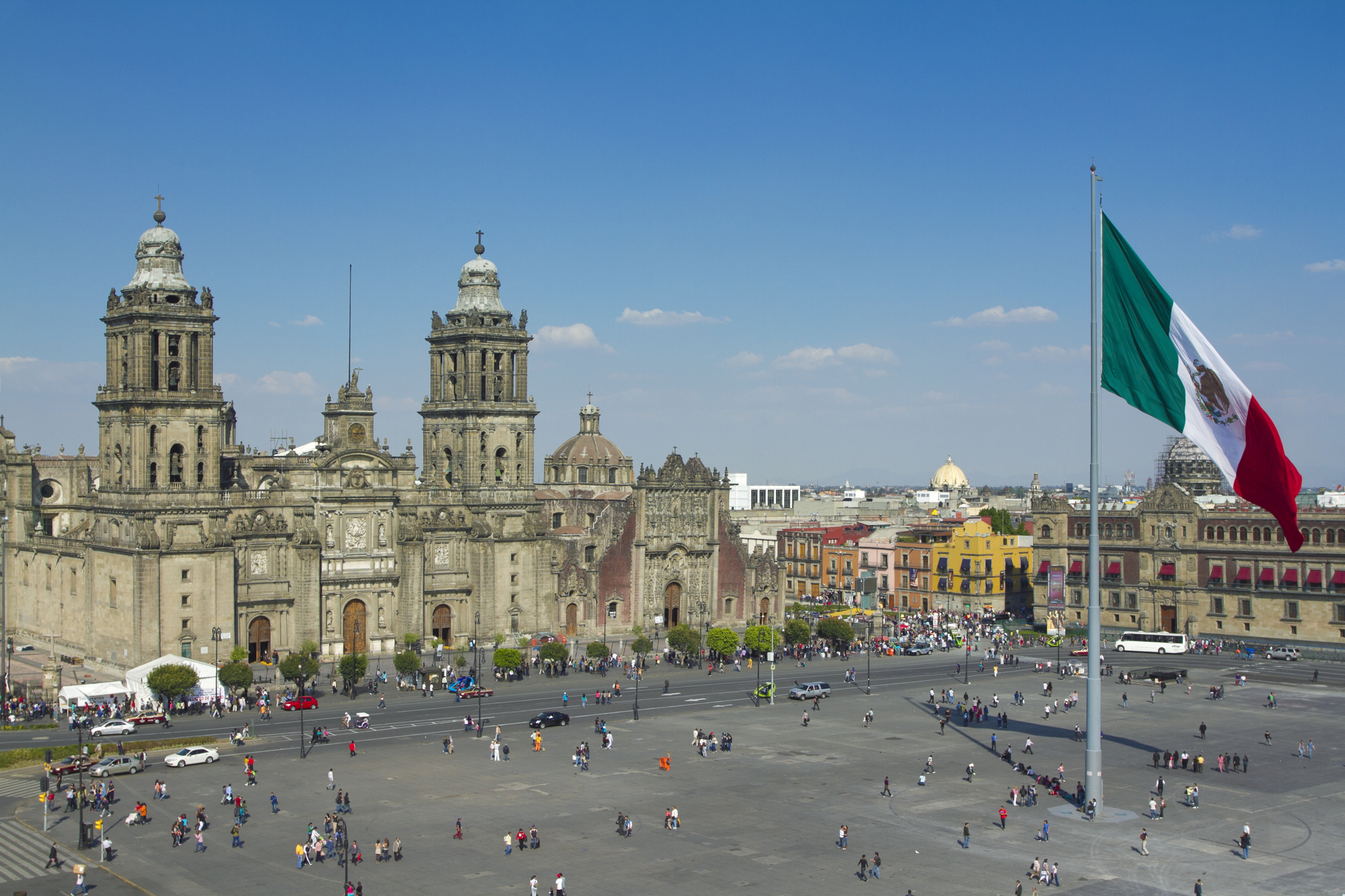 TABLE OF CONTENTS
The Mexican Grand Prix takes place at the Autodromo Hermanos Rodriguez reaching for the heavens. This race takes place at the highest elevation in F1 reaching over 2km above sea level. The air is thinner but the action has always been thick throughout its history in Formula 1.
Officially entering formula 1 in 1963, Mexico has laid witness to amazing battles for championships, terrible sadness, and joy for a nation that loves racing. The track is named after Mexico's beloved Rodriguez brothers who both died racing and inspired a nation to love and follow Formula 1. Here is a brief history of the events that would transpire over the years at this risky track.
BEFORE F1
The circuit was built in the late 1950s and held its first race in 1959 where a young Pedro Rodriguez thrilled a nation with his win during the Mexico City 500 Mile race. At the time, the track was named Magdalena Mixhuca which included fourteen turns over a 4.3km track. The Peraltada curve became infamous for being both extremely fast and dangerous. The track surface was rough and bumpy, challenging drivers to maintain full control of their cars during races.
A NATION'S PROSPECT DIES
In 1962 during a non-championship F1 race, Mexico would suffer a terrible loss. Twenty-year-old Ricardo Rodriguez, who was turning heads at Ferrari and Formula 1, died during a horrific crash that killed him instantly. The race ended with Jim Clark and Trevor Taylor sharing the victory in Mexico, making it the last time a win was shared in F1. Mexico mourned the tragic loss and in the following year, the track was renamed Autodromo Ricardo Rodriguez.
1960'S
F1 BEGINS
IN 1963 Formula 1 officially began in Mexico City and legendary driver from Britain Jim Clark driving for Lotus took his second win dominating the field on the track in front of a hundred thousand fans.
In 1964 Jim Clark did not have it so easy as the Championship was on the line between Clark, Graham Hill, and John Surtees. Strategy by Ferrari ultimately paid off when Surtees was ushered through by his teammate Lorenzo Bandini, allowing Surtees to finish in second place. This result foiled the plans of Jim Clark and Graham Hill, giving Ferrari and Surtees the Drivers and Constructors Championships.
Fans were most delighted not for the championship battle but for brother Pedro Rodriguez who managed to finish in 6th scoring his first points in F1 on home soil.
HONDA GETS ITS FIRST CLARK WINS AGAIN
In 1965 Honda won its first race in Formula 1 history with the help of American Richie Gunthier. In 1966 John Surtees also claimed his first win since leaving Ferrari when he joined Cooper-Maserati, helping the Brit finish second in the Drivers Championship.
In 1967 Jim Clark, still driving with Lotus, took his third win in Mexico remarkably without a functioning clutch. If there was any doubt about Jim Clark's driving ability, this feat would certainly eliminate any doubts. Denny Hulme, in the same race, finished third, clinching his Drivers title driving for Brabham making it back-to-back titles for the Constructor.
MEXICO LOSES CONTROL
In 1968 there was a great deal of civil unrest that spilled over to the Mexican Grand Prix. Military police were dispatched to control the unruly crowd which didn't quite work because fans ended up on the track by the end of the race.
Graham Hill won the race and secured his Drivers Championship amidst the chaos around him. Once again Pedro Rodriguez would be the focal point of the race when he finished in fourth place. In 1969 Denny Hulme won the race which had no effect on the championship standings which had Jackie Stewart easily leading the way for his first driver's title.
OVERWHELMED AND CHAOTIC F1 SAYS ENOUGH IS ENOUGH
Over the last couple of years, the Mexican Grand Prix has begun to suffer financial instability. On top of those issues, the track was dangerous and required work to improve its conditions. In 1970 the Mexican GP was overwhelmed by 200,000 thousand fans which security and organizers could not control. Bottles were thrown on the track and even a dog was loose running amok on the circuit until Jackie Stweart could not avoid the canine killing it upon impact.
Formula 1 would not tolerate Mexico any longer and decided to cancel the race the following year and did return until 1986. The last race was won by Ferrari and Belgium's Jacky Ickx behind the wheel.
1980's
MEXICO REMEMBERS THE HERMANOS
During the early seventies, Pedro Rodriguez died racing at the age of 31 racing in a sportscar series in Germany. Both Pedro and Ricardo Rodriguez would now be honored with the track renamed the "Autodromo Hermanos Rodriguez".
In order for the Mexican Grand Prix to return, organizers had to perform major changes to the infrastructure and the track itself. In 1986 Mexicans would be delighted to have Formula 1 back in their country. Gerhard Berger, driving for Benetton, took the return race.
A RACE SPLIT IN TWO
In 1987 the Mexican Grand Prix took an odd turn when the race was divided into two sessions due to an accident that halted the race for an extended time. The winner was determined by combining the times of both sessions. The winner of this strange format was Nigel Mansel driving for Williams.
1988 Alain Prost won his first Mexican race, beating out teammate Ayrton Senna in second and Gerhard Berger in third. Senna would flip his fortunes in 1989, winning the race handily with a fifteen-second lead over his closest competitor.
1990's
SHORT AND SWEET
The nineties did not call Mexico home for long with only three races taking place during the early part of the decade. Once again, financial and track issues would lead to the race's second cancellation of Formula 1. The track was still too bumpy, which consequently caused many accidents that left drivers furious over the conditions.
In 1990 Alain Prost won his second Mexican Grand Prix driving for Ferrari, beating his teammate Nigel Mansel to the finish line by twenty-five seconds. In 1991, Italian Ricardo Patrese took the chequered flag for Williams narrowly beating teammate Mansel by 1.3 seconds. The race also had Italy's Andrea de Cesaris push his car over the line to secure fourth place.
Nigel wins again Schumacher makes a mark
In 1992 Nigel Mansell won his second Mexican Grand Prix and is one of the drivers to have the best performances on the track, he won two and finished second in two other races at Hermanos. Michael Schumacher also claimed his first podium in his illustrious career, finishing in third with Benetton.
The Mexican Grand Prix did not return until 2015.
2010's
A FRESH NEW START, AGAIN
After another lengthy hiatus, Mexico once again returned to the F1 Schedule and once again the track was renovated to meet modern F1 standards. In 2015 Germany's Nico Rosberg won the first race back deriving for Mercedes. It was also the first race a Mexican-born driver had returned to compete on home soil in decades. Young Sergio Perez had the honor of accomplishing that feat and finished in ninth place driving for Force India.
LEWIS AND MAX TAKE OVER
Lewis Hamilton got his first win at Hermanos in 2016 which also helped the Brit apply pressure on Nico Rosberg for the driver's championship. In 2017, Netherlands Max Verstappen took his maiden win on the circuit while Hamilton secured his fourth world title finishing ninth. Mad Max doubled his wins in Mexico in 2018 joining an exclusive company of legendary multi-winners at the track such as Clark, Prost, and Mansel.
Once again Lewis Hamilton clinched a championship in Mexico grabbing his 5th world title with a fifth-place finish. Hamilton also needed to join the elite status of multi-winners in Mexico and in the following year of 2019, he claimed his second win on the track and tenth race of the season.
2020's
MAX TAKES THE WIN, AND MEXICO CELEBRATES WITH FATHER AND SON
Due to Covid-19 travel restrictions, the Mexican GP did not take place in 2020 and luckily
returned in 2021. This year's race was a thrilling win that had Max Verstappen win his third race in Mexico making him the leader in all-time wins there.
Sergio Perez also made history being the first Mexican to lead a race on home turf and the only Mexican to finish on the podium in third. The hundred thousand Mexican fans chanted his name throughout the race and are sure to have given Sergio a memory he can never forget. With the season winding down, Max's win helped him stretch his lead over Lewis Hamilton by nineteen points for the Drivers Championship.
UNCERTAIN FUTURE
Mexico is under contract until 2022 and there is no news if the race will continue to run after that.