Formula 1's Canadian Grand Prix Travel Guide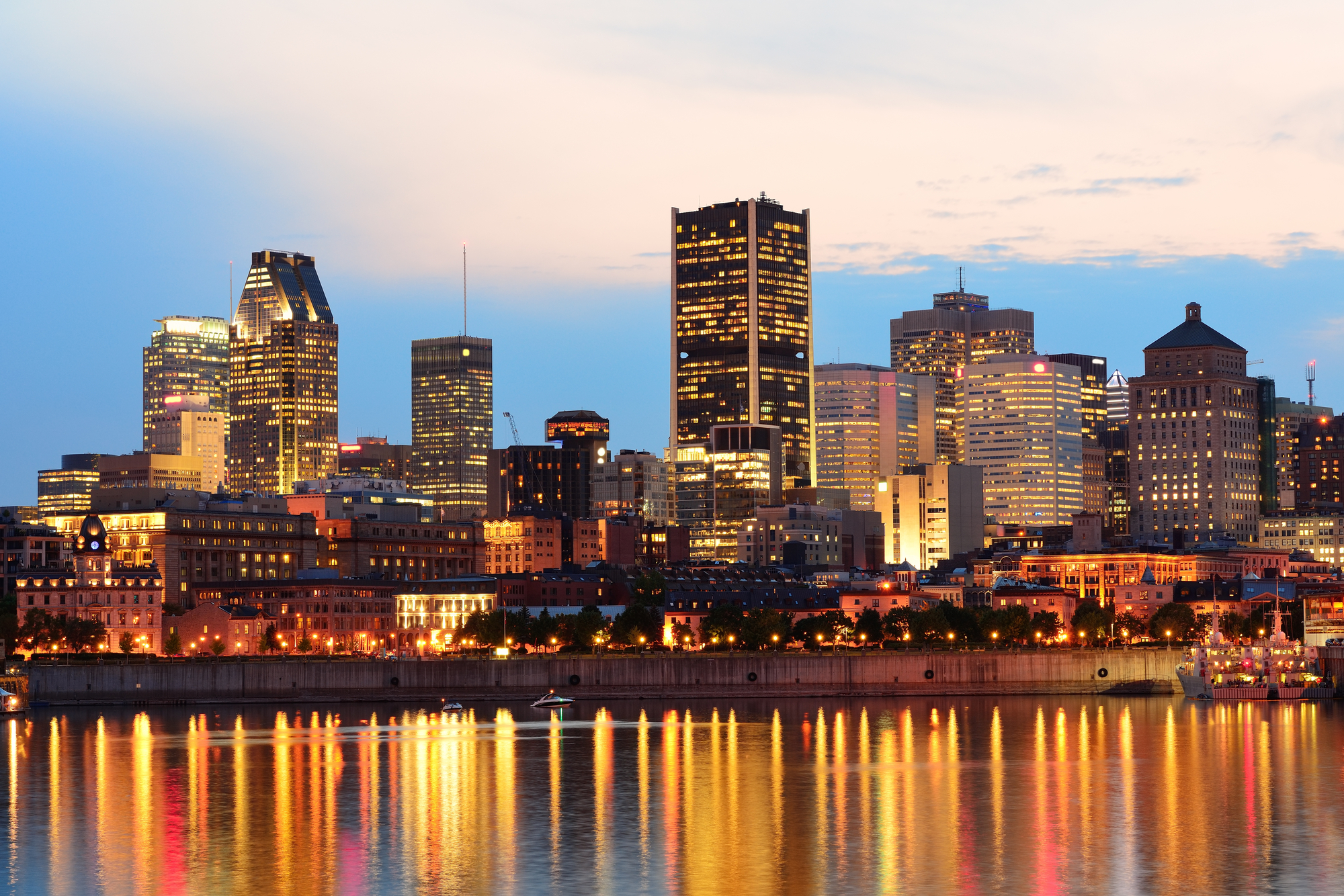 Formula 1's Canadian Grand Prix is more than just a race being held in the city of Montreal, it is an epic weekend jam-packed with amazing activities and experiences for all that attend. Montreal, which is located in the province of Quebec, is a wild city 365 days a year, and adding Formula 1 to the mix once a year creates even more buzz.
The race itself takes place on the small island of Iles Saint Helene at the Circuit Gilles Villeneuve which is a very popular track for drivers and fans alike. You can expect to see your favorite teams hit speeds well over 300km/h during an unpredictable race that can include multiple overtakes. Your Grand Prix experience will be one you won't forget on the track and off it.
The Canadian Grand Prix is notorious for selling out their tickets in a flash and we are your number one source for getting into one of the best race weekends of the year. Get your tickets now!
PACKING YOUR BAGS
The Canadian Grand Prix has been taking place in Montreal during the first couple of weeks of June. Temperatures during this time in Montreal are starting to really rise as summer takes hold of this Euro-centric city. The average temperature is about 25 degrees and can hit lows of 15degrees. Humidity can be a huge factor in making your days feel way hotter than they actually are.
You'll need to pack a combination of light wear for summer while including some if any warmer clothing if temperatures drop. Due to the increased humidity, the probability of rainfall increases substantially so be sure to include your rain gear! If you intend to experience Montreal's nightlife which by the way you absolutely should don't forget to pack some more stylish wear or risk being refused at the door of many nightclubs and bars.
AIRPORTS AND TRANSPORTATION
No matter where you are traveling from by airplane, you will land at the Pierre Elliot Trudeau Airport, which is about 30-45minutes away from downtown Montreal depending on traffic.
Getting to your hotel room or Airbnb from the airport can be done using one of the many shuttle buses, taxis, or Ubers available at the airport.
Always consider traffic when you are traveling to the race or any other activity. Montreal's traffic is can be confusing due to a large number of construction sites and the detours that come with it. We do not recommend renting a car for traveling within the city itself unless you intend to attend events or activities away from the core. Otherwise, Montreal's great subway and busses are excellent ways to get around cheaply, efficiently, and stress-free.
GETTING TO THE TRACK
Getting to the track for your Formula 1 activities is very easy using the subway but keep in mind you will have to walk about fifteen minutes to get to the circuit. You can also walk to the circuit using the Concorde Bridge if you want to avoid the massive crowds on the subway. Under no circumstances attempt to drive yourself to the track because there is parking available to general ticket holders.
Using a taxi or car service can take you to the circuit and will drop you off in a designated area near the track. In all cases consider traffic and the volume of people descending onto the track, in other words, leave a little earlier.
WHERE TO STAY
Finding a place to stay in Montreal is never difficult but finding the right area to stay in is always crucial to having a great weekend. Montreal is a fairly large island and finding cheaper hotels is easy, but you will be far from where all the action takes place. Avoid booking in Montreal-East or Montreal's West Island because if you do, travel times will increase significantly.
We recommend staying in the downtown core of the city, the Plateau Mont-Royal, and the Old Port of Montreal. These three key districts are where you can find all the best restaurants, nightclubs, bars, and landmarks in the city. You'll be able to walk from one destination to another or you can use the subway system easily. You'll also be way closer to the track making your life easier getting there.
You should absolutely book with us because we can get you the best prices and quality to satisfy your needs. All it takes is clicking right here and the Montreal Grand Prix Experience will begin to take shape.
WHERE TO EAT
Montreal is one of those beautiful places where multiple cultures intersect and serve up their amazing cuisines in amazing ways. Montrealers love to eat and that is reflected in the incredible number of restaurants available to you.
The ultimate question is; what will you be having? Are you craving Italian, French, Indian, Japanese, or Middle eastern the list just will not stop! It is absolutely crucial you book your restaurant's seats as soon as you book your trip because the best restos fill up quickly.
Restaurants will offer special menus for the Grand Prix Weekend which will make your experience even more unique. Whatever your budget is, you can be well-fed in Montreal. We can help you find the best restaurants and assure your spots are reserved without issue if you book with us.
NIGHTLIFE
The nightlife of Montreal has a reputation that rivals any major city in the world. Montreal is the Las Vegas found in the north! Nightclubs, bars, and even strip clubs are littered every in the city and offer unique vibes in each of them.
During the Canadian GP, the nightlife industry steps up its game and offers Formula 1 themed parties across the city. It is crucial you party either in the Old Port, the plateau, or downtown areas where most of the action is. Streets are closed off to pedestrians and terraces where you can enjoy some nice drinks or watch some concerts. St. Laurent Boulevard, Crescent Street, and the Peel Basin are some of the streets shut down and converted into party hubs for you to enjoy.
GO OUT IN STYLE
Sobriety is usually a myth during this weekend if any so please be responsible unless you don't mind watching F1 with a splitting headache. You'll need to dress appropriately to gain access to the better clubs in Montreal so forget wearing shorts and flip flops on your night out. Dress to impress and you'll be partying all night long.
GET EASY ACCESS
Getting access to the biggest parties in the city doesn't have to be hard because by booking with us at MontrealNightlife.com we can not only get you in the club but reserve a table with the bottle service. You'll never wait in a lineup and we ensure that you enjoy the location you are partying in.
BACHELOR PARTIES
If by chance you decided to throw a bachelor party in conjunction with the Grand Prix, you need to checkout MontrealBachelorparty.com! They can provide some amazing adult activities for you and your friends. Montreal's nightlife is one of a kind and there is a good chance you won't remember why!
SIGHTSEEING
Montreal is no stranger to culture and history and if sightseeing is a part of your agenda there is no shortage of landmarks to visit in the city. On the same island as the racetrack on Iles Saint Helene, you can visit the Casino de Montreal and try your luck at winning some extra spending money playing blackjack or some slots.
On the Island of Montreal, simply taking a walk along the Old Port of Montreal will throw you back in time to the early colonial days of the city. Cobblestone roads and old European-style buildings will certainly catch your eye. At the Old Port, you can also enjoy the Cirque du Soleil, and the Labyrinth or rent a boat and take a tour around the island itself.
Further, into the city, you can visit the Montreal Museum of Fine Arts or Place des Arts where exhibits change regularly and will certainly satisfy your intellectual needs.
At Montreal's Olympic Park you can visit the Biodome, Botanical Garden, and Insectariums to reconnect with nature. If scheduling matches up, you can even watch the Club de Foot Montreal at Saputo Stadium play against other MLS teams. If American Football interests you, the Canadian Football League can be enjoyed by visiting McGill Stadium where the Montreal Alouettes call home.
The beauty of Montreal is that you can simply choose one of the closed streets and take a long stroll and you'll have plenty to look at and you'll eventually be pulled in somewhere for a drink. Live it up you are in Montreal!
THINGS TO CONSIDER
Travel Visas are not needed for travelers from most countries. Other than US citizens, all other travelers need to provide an Electronic Travel Authorization which can be filled here ETA.
Montreal uses TYPE B sockets. European and travelers from some other countries need to bring a power adaptor.
The currency used is the Canadian dollar (CAD). Credit and debit cards are accepted in most establishments. Having some cash on you won't hurt either.
Tipping at least 15% is expected on your restaurant and bar bills. Treat your servers right and you will be rewarded.
French is the language primarily used in Quebec, but you will have no problem using English in most restaurants, nightclubs, and bars.
Time Zone -4 hours UTC
Marijuana is legal but can only be smoked in specific areas.