Formula 1's 2022 Canadian Grand Prix In Montreal Race Review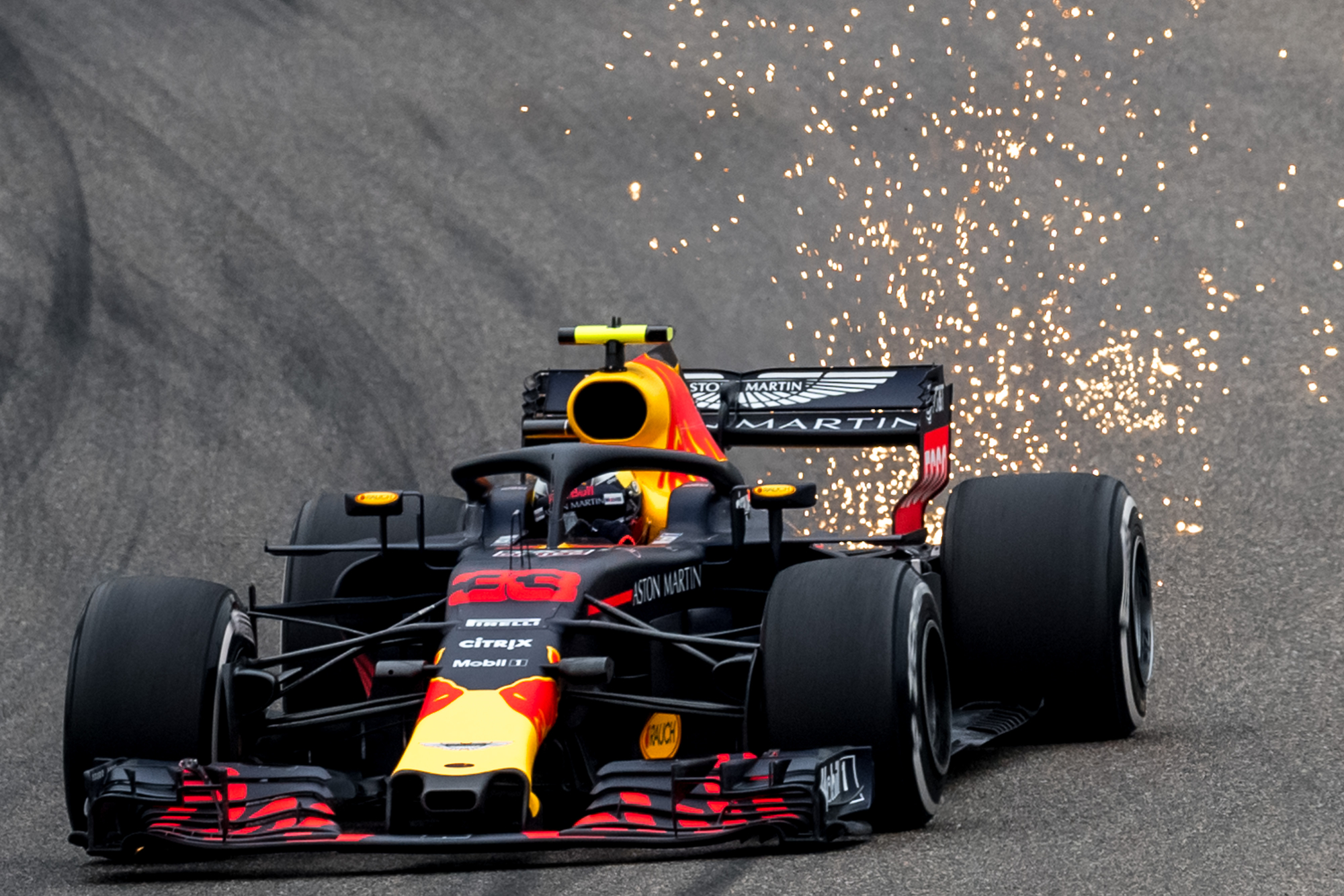 The city of Montreal and Circuit Gilles Villeneuve waited three years for the return of Formula 1 and the anticipation and excitement were at an all-time high. After the Azerbaijan Grand Prix Red Bull made it clear that they are the powerhouse to beat and that Max Verstappen's quest for a second consecutive driver's championship was well on its way.
Montreal is known for being a bastion of Ferrari fans, adding even more pressure to the struggling Scuderia who needed a strong race not only to regain some confidence but also to earn some precious points.
One thing is certain, the Montreal Grand Prix takes place not only on the circuit but also all around the city and the best way to experience it is to be there. Click here to have your very own Montreal Grand Prix Experience.
QUALIFYING
Cool temperatures and heavy rain that had fallen prior to the start of qualifying forced drivers to abandon anyone's thoughts of using sicks during their session. Intermediates were the tyre of choice to be used on the slowly drying track surface. Charles Leclerc's streak of poor luck continued before hitting the track because Ferrari was forced to change his entire power unit which meant he would be forced to start at the back of the grid regardless of his qualifying time. Leclerc took part in only Q1 to enter a time and ranked P5.
Verstappen claimed his second pole position of the season and displayed impressive poise on the slick track. Yet, it was Fernando Alonso and Alpine that had the crowd in Montreal cheering because of his stellar performance landing him in P2. Alonso joked after qualifying that he would pass Verstappen at the start of the race. Ferrari's day was not completely lost as Carlos Sainz Jr had a solid final except for a tiny slip on the final chicane which landed him in P3. Lewis Hamilton locked up the front of the grid in P4 and looked like his Mercedes was a much steadier ride for the Brit.
RACE DAY
There were no clouds in sight on Sunday as the sun shone brightly for all the teams, drivers, and fans in the grandstands. Medium and hard compound tires instantly became the tires of choice to attack the fast track of Circuit Gilles Villeneuve.
From across the glob all eyes were on Montreal as the red lights went out and the race roared to a start. Alonso's prediction did not come to fruition as Verstappen was far quicker off the line than the Spaniard. The start of the race featured no incidents and the front order of the field remained intact.
Sergio Perez who started the race in the 13th was denied any opportunity to climb up through the rankings when his Red Bull's engine died forcing the first virtual safety car to be deployed. Verstappen chose to pit while Alonso and Sainz remained on the track taking over the P1 and P2 positions.
Sainz did not have any problems passing Alonso and took over the lead of the race until the second Virtual Safety car was needed due to Mick Schumacher's engine failure on lap 20. Sainz jumped into the pits and Verstappen gladly took back the lead. Sainz rejoined the track in P3 behind Alonso and in a few short laps, he overtook Alonso for P2 once again. Leclerc, who started in 20th had reached 8th place and after a dismal pit stop was forced to battle through the midfield from 12th place when he returned to the track.
Verstappen continued to cruise through the race with a comfortable six-second cushion between Sainz and his Ferrari behind him. On Lap 43 Verstappen came into the paddock for his final pit stop and upon his re-entry onto the track he found himself right behind Lewis Hamilton in P3. Verstappen was furious on the team radio over the team's timing but ultimately Hamilton needed to pit on the next lap giving back track position to Red Bull.
On Lap 49 Alpha Tauri's Yuki Tsunoda crashed into a wall forcing a safety car to come onto the track which consequently led to Sainz pitting for fresher tires ceding his lead position to Verstappen. The race was far from over and the safety car assured that Sainz would be right behind Verstappen on the restart of the race.
Unlike a matador avoiding a charging bull, Sainz was chasing Verstappen for a chance of winning his first race in Formula 1. Sainz lap after lap tried to use DRS to get close enough for an overtake but could match Red Bull's speed.
Verstappen remained unphased and never made a mistake leading to the first Canadian Grand Prix victory of his career. Ferrari was pleased with a solid race by Sainz in P2 while Lewis Hamilton and his Mercedes finished in P3. This was Hamilton's second podium finish of the season, the first being at the very start of the season in Bahrain.
Verstappen's victory helped extend his lead-in for the driver's championship by 46 points over his teammate Sergio Perez who has 129 points. In nine rounds, Verstappen won seven races and finished in second place once making him the clear favorite for the championship. If Ferrari wants to have any hope of slowing Red Bull and Verstappen down they will need to string together a series of victories to apply pressure on their rivals. Great Britain awaits Formula 1 at Silverstone in two weeks and once again fans will be privy to amazing action on the track.
REST OF THE PACK
George Russel continued his impressive streak of finishing in the top five of every race landing in P4 in Montreal. Charles Leclerc who was voted driver of the day finished in 5th place after starting in 20th and was forced to battle the midfield not only once but twice. Alpine had yet another solid weekend with Esteban Ocon claiming P6 while Alonso, who technically finished in P7 was penalized for swerving on the track and was later ranked in P9.
Alfa Romeo didn't mind the penalty given to Alonso as both their drivers moved up a spot giving the team even more points on a positive season for the team. Valtteri Bottas finished in P7 while his Chinese teammate Guanyu Zhou finished in P8. Montreal's own Lance Stroll and Aston Martin had a steady race finished in P10 adding one more point to their repertoire.
2022 CANADIAN GRAND PRIX FINAL STANDINGS
| | | | | |
| --- | --- | --- | --- | --- |
| RANK | DRIVER | COUNTRY | TEAM | FASTEST LAP |
| 1 | MAX VERSTAPPEN | NETHERLANDS | RED BULL | |
| 2 | CARLOS SAINZ JR | SPAIN | FERRARI | 1:15.749 |
| 3 | LEWIS HAMILTON | BRITAIN | MERCEDES | |
| 4 | GEORGE RUSSEL | BRITAIN | MERCEDES | |
| 5 | CHARLES LECLERC | MONACO | FERRARI | |
| 6 | ESTEBAN OCON | FRANCE | ALPINE | |
| 7 | VALTERRI BOTTAS | FINLAND | ALFA ROMEO | |
| 8 | ZHOU GUANYU | CHINA | ALFA ROMEO | |
| 9 | FERNANDO ALONSO | SPAIN | ALPINE | |
| 10 | LANCE STROLL | CANADA | ASTON MARTIN | |
| 11 | DANIEL RICCIARDO | AUSTRALIA | MCLAREN | |
| 12 | SEBASTIEN VETTEL | GERMANY | ASTON MARTIN | |
| 13 | ALEXANDER ALBON | THAILAND | WILLIAMS | |
| 14 | PIERRE GASLY | FRANCE | ALPHA TAURI | |
| 15 | LANDO NORRIS | BRITAIN | MCLAREN | |
| 16 | NICHOLAS LATIFFI | CANADA | WILLIAMS | |
| 17 | KEVIN MAGNUSSEN | DENMARK | HAAS | |
| RETIRED | YUKI TSUNODA-LAP 47 | JAPAN | ALPHA TAURI | |
| RETIRED | MICK SCHUMACHER-LAP 18 | GERMANY | HAAS | |
| RETIRED | SERGIO PEREZ-LAP 7 | MEXICO | RED BULL | |