Canada's Formula 1 History of Race Tracks, Teams, and Drivers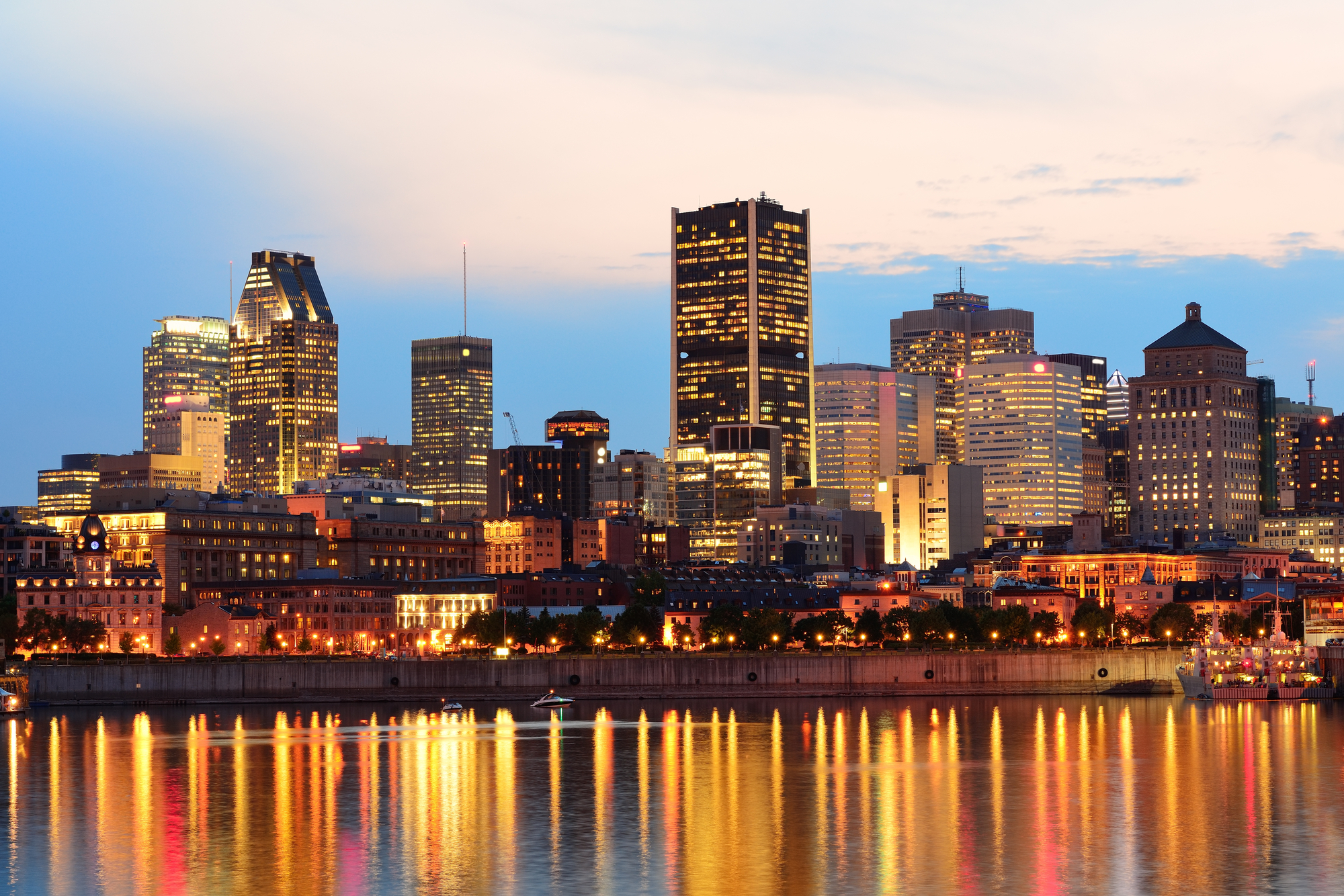 TABLE OF CONTENTS
Canada entered the fray of Formula 1 officially in the late sixties and has provided fans worldwide wide with some of the most entertaining races in F1. Despite Canada's modest population size that is sprinkled across one of the world's largest countries does not lack passion for motorsport.
Montreal is the current home for the Canadian Grand Prix, which provides more than a wild race experience that thrills but also a party weekend you will never forget. Here is a history of the tracks, teams, and drivers Canada has provided Formula 1 throughout history.
TRACKS
QUICK JUMP
The Canadian Grand Prix was introduced to Formula in 1967 and has featured three different tracks throughout its F1 history. Since 1978, the city of Montreal has been the sole host of the race and will continue hosting the race until 2024. Two of the three tracks used in F1 reside in the Province of Quebec and the other in Ontario.
The GP was held in the autumn months of September or October and it would be foolish not to expect the weather not to play a role in the races. Drivers had to contend with frigid temperatures and harsh winds while navigating bumpy tracks with the hope of simply finishing the race.
It wasn't until 1982 that the race was moved to the summer months of late May or early June to hold the race. Drivers now have to contend with the possibility of heavy rain or blistering humidity.
MOSPORT PARK
Mosport Park was constructed in the late fifties and held its first race in 1961. The circuit is located in Bowmanville, Ontario one-hour east of Toronto. Mosport alternated with Circuit Mont Tremblant hosting the Canadian Grand Prix which only lasted for two rotations.
Mosport Park hosted F1 Non-championship races dating back to 1961 before its first official F1 race took place in 1967 and its last race in 1977.
INSIDE THE NUMBERS
Mosport features numerous elevation changes as it takes drivers through a scenic backdrop of beautiful forests and fields. The track has ten turns that include one hairpin which was constructed after Stirling Moss suggested it to race organizers. The length of the track is 3.957km and the number of laps needed to complete the race changed over time.
The first two races held in Mosport in 1967/1969 needed ninety laps to attain the race distance of 356.13km. From 1971 to 1977 the race was reduced to eighty laps with a race distance of 316.56km. The fastest lap was set by American Mario Andretti in 1977 driving for Lotus with a time of 1:11.385.
Mosport drew its final straw in 1977 after the race had numerous horrific crashes that nearly cost the lives of two drivers. The circuit was deemed too dangerous and subsequently, the Canadian GP was moved to Montreal.
CIRCUIT MONT-TREMBLANT
Although F1 drivers and teams will never have to deal with racing in winter, Circuit Mont-Tremblant would force them to deal with the aftereffects of the frigid season. Located nearly two hours north of the city of Montreal, Circuit Mont Tremblant is located in the gorgeous mountains of St. Jovite.
The track was constructed in 1964 and would only be used for two Formula 1 races in 1968 and 1970. The Weather as mentioned earlier played a factor in moving away from this scenic track. The harsh winters wreaked havoc on the track's surfaces turning them into bumpy nightmares for drivers to maneuver through.
INSIDE THE NUMBERS
The track includes fifteen laps and numerous elevation changes that run over a 4.265km circuit. In order to complete the race, drivers needed to survive ninety laps and reach 383.850km race distance. In two races only fifty percent of drivers managed to cross the finish line. The fastest lap was set by Swiss driver Clay Regazzoni driving for Ferrari with a time of 1:32.2 in 1970.
CIRCUIT ÎLE DE NOTRE DAME/ CIRCUIT GILLES VILLENEUVE
The Canadian Grand Prix was in limbo after Mosport Park was ruled out as host due to safety concerns in 1977. The city of Toronto probably regrets its decision to refuse to move the race into their city because Montreal swooped in and took hold of the race and has never let go.
The race was moved to a man-made island situated in the St. Lawrence river that surrounds the Island of Montreal. Ile Notre Dame was constructed to host the World Fair in 1967 which was called the Expo '67. The circuit was built quickly in 1978, converting the small island roads into a racetrack.
INSIDE THE NUMBERS
The original circuit featured nineteen on a 4.41km track that needed seventy laps to attain the race distance of 315.00km. The track since then has changed four times would have its turn counts reduced to seventeen, only to jump to twenty turns for two races and subsequently drop down to thirteen turns for five years. The circuit now has settled down to fourteen turns that run over a 4.361 track needing seventy laps to attain 305.270km to complete the race.
VILLENEUVE IS HONORED
The name of the track was changed from Circuit Ile de Notre Dame to Circuit Gilles Villeneuve in 1982 who died racing for Ferrari in 1981. Gilles Villeneuve won the inaugural race in Montreal in 1978. The race initially took place in the fall and was eventually moved to the warmer months of summer to reduce the risks of dealing with harsher weather in 1982.
The track is notoriously fast where drivers easily drive over 300km/h only to come down hard on the brakes to deal with sharp chicanes and a large hairpin at the tip of the island. Ayrton Senna is also honored on the track having turns 1-2 named the "Senna S" turns where there is always action with drivers jockeying for position.
There is also a turn called the "Wall of Champions" which has claimed numerous drivers who pushed too hard only to kiss the wall and exit their respective races. Listed below are the fastest laps set at Circuit Gilles Villeneuve.
| | | | |
| --- | --- | --- | --- |
| CIRCUIT | DRIVER/YEAR | TEAM | TIME |
| 1978-1987 | NELSON PIQUET/ 1986 | WILLIAMS | 1:25.443 |
| 1988-1993 | MICHAEL SCHUMACHER/ 1993 | BENETTON | 1:21.500 |
| 1994-1995 | MICHAEL SCHUMACHER/ 1994 | BENETTON | 1:28.927 |
| 1996-2001 | RALF SCHUMACHER/ 2001 | WILLIAMS | 1:17.205 |
| 2002- | VALTTERI BOTTAS/ 2019 | MERCEDES | 1:13.078 |
Circuit Gilles Villeneuve is a fan favorite because of its unpredictable nature, which includes what fans want to see numerous passing opportunities. The track is a reflection of the city of Montreal in summer, there is also action to be enjoyed on and off the track!
Due to Covid-19 the 2020 and 2021 races were canceled; the race will resume in 2022 and is already sold out. The hunger for F1 in Montreal will finally be satisfied.
TEAMS
Canada has only been able to provide two Formula 1 teams throughout history. Only one of those two teams won some races but neither of them ever won a world championship. There are no Canadian teams on the F1 horizon at the moment. Here is the history of Canada's F1 teams.
QUICK JUMP
STEBRO
Peter Broeker was born in Stuttgart, Germany, and moved to Canada after traveling abroad in 1952. Peter owned his first garage in Hamilton before moving to Montreal where he and John Stephens opened a garage called Stebro Exhausts. Their partnership led to the creation of Canada's first Formula 1 team called "Stebro".
Before entering Formula 1, the duo raced in the Formula Junior series in the early sixties. The team made the trek to Europe to compete in Europe's Formula 2 championships with little success. Stepbro did not relent, continuing to work on their cars with the hope of joining Formula 1.
A SMALL SAMPLE SIZE
StepBro achieved their goal if not for a brief moment in history when they finally raced at the United States Grand Prix in 1963. It was the first time a Canadian Driver (Peter Broeker) drove a Canadian-built car in F1.
In the race at Glen Watkins in New York, their first and last race in F1, Stebro and Broeker at the wheel finished in seventh place failing to score any points. The team finished twenty-two laps behind Graham Hill, the race winner. Although Peter continued to race until 1980, he never attempted to return to Formula 1 during that time.
WALTER WOLF RACING
Walter Wolf Racing began at the behest of its millionaire owner Walter Wolf in 1977 in Formula 1. Wolf partnered up with F1 Legend Frank Williams owning a majority share of Frank Williams Racing Cars in 1975.
LOSING QUALITY TALENT
The team struggled in its races, leading Wolf to make one of the most boneheaded moves in Formula 1, relieving Frank Williams of managerial duties in 1976. Williams, who was rightfully offended, took his ace engineer Patrick Head to form his own team which we all know would become a world champion team on many occasions.
CANADA'S FIRST WIN
Wolf changed the team's name to Walter Wolf Racing, more commonly referred to as Wolf in 1977 where the team tasted immediate success in its first race. Future South African World Champion Jody Scheckter gave Canada its first win at the Argentinian Grand Prix. The team performed strongly in all the races they could finish.
In 1977 Scheckter and Wolf won three races, finished in second place twice, and in third place four times. The team finished the season with an impressive fifty-five points ranking them fourth overall for the constructor's title. Scheckter finished in second place for the driver's title losing to Nikki Lauda driving for Ferrari.
SLOW DECLINE
In 1978 success did not follow the incredible rookie season they had experienced the previous year, wolf failed to win a single race and only managed to reach the podium in four races. Scheckter managed to finish in third place in Monaco and the United States while finishing second in Germany and Canada. Wolf had his best performances on Canadian soil winning the GP in '77 and finishing in second in '78.
SUDDEN COLLAPSE
The cars' struggles continued in 1979 which saw Scheckter leaving the team and being replaced by former world champion James Hunt. James retired seven times and failed to score points in South Africa, finishing in eighth place. Hunt retired with ten races left on the schedule and was replaced by another champion, Keke Rosberg, who could not stop the downward spiral.
By season's end, Wolf only completed two races scoring zero points. Wolf was sold to Emerson Fittipaldi in 1980, putting an end to Walter Wolf Racing's brief stint in F1. Although the life span of the team was short, Canada can still claim to own some victories in Formula 1 history.
DRIVERS
Canada has produced some of the best athletes in the world, especially in the world of ice hockey. When it comes to Formula 1, Canada has struggled to offer many viable drivers, producing only fifteen drivers since the F1 championship began. Only four of those drivers have scored points and only one has won a world championship.
There are currently two Canadian drivers in F1, Nicholas Latiffi driving for Williams and Lance Stroll driving for Aston Martin. Both have proven they belong in the elite class of racing but can one of them win a championship?
Let's take a look at some of the drivers Canada has offered Formula 1.
QUICK JUMP
PETER RYAN
Peter Ryan who was born on June 10th in 1940 in Philadelphia, USA was the first Canadian to participate in and finish a Formula 1 race in 1961. Peter lived in the province of Quebec in the village of Mont-Tremblant north of Montreal. Speed is everything when it comes to racing and downhill skiing is nothing but speed.
Ryan representing Canada won the National Junior Downhill Skiing Championship at Mount Rose in Nevada in 1957. Ryan shifted away from skiing after a terrible crash leaving him with two broken legs pushing the young man into motor car racing.
CANADIAN POTENTIAL
Peter had a natural talent that immediately gathered the attention of professional teams in the early sixties. Ryan took part in Formula Libre races where he proved he could hang with the best of them like Stirling Moss and Jack Brabham.
Ryan won multiple races at the Formula Junior levels before making his first unofficial F1 appearance. In the very first F1 race in Canada at Mosport Park which was a non-championship affair, Peter Ryan won the race driving in a lotus beating Pedro Rodriguez in second and Stirling Moss in third.
FIRST CANADIAN
Winning always provides opportunities and Ryan's win in Canada earned him a shot at the American Grand Prix in 1961 driving for Lotus yet again. At the American GP, Ryan became the first Canadian to race in F1 finishing the race outside of the points in ninth place. Ryan impressed Lotus earning him a three-year contract with the team.
Despite a solid performance, the twenty-one-year-old still needed more development before returning to F1. Lotus sent the driver to Ian Walker Racing Team to continue competing in the European Formula Junior series.
LIFE CUT SHORT
Ryan continued to show promise until his life was cut short at the hands of a horrific crash during a practice run for the Formula 2 Coupe de Vitesse des Juniors in Reims. Ryan's collision with another driver sent him flying out of his car causing severe internal injuries and leading to his death.
He was only twenty-two. Ryan was Canada's first F1 driver and sadly his potential was never realized, despite his short career, he was inducted into Canada's Motorsport Hall of Fame in 1993.
F1 STATS
RACED FROM: 1961
TEAMS: LOTUS
RACES: 1
CHAMPIONSHIPS: 0
WINS: 0
PODIUMS:0
TOTAL POINTS:0
POLE POSITIONS:0
FASTEST LAPS: 0
AL PEASE
Victor Pease who was born on October 15th, 1921 in Darlington, England participated in three Formula 1 races in the late 1960s. Al Pease was a military man and served in the British Army during the second world war. After the war, he immigrated to Toronto, Canada working as an illustrator for department store catalogs.
His father took part in motorcycle races as a sponsor, giving his son a small taste of what racing can be like. Pease preferred four wheels over two and decided to pursue a career in motor car racing in 1952. Pease competed in mostly Canadian events where he tasted most of his success.
TOO SLOW
Pease in 1967 participated in his first F1 race at the Canadian Grand Prix at Mosport Park where he struggled tremendously earning him a non-classification by the end of the GP. Pease finished forty-three laps behind his closest competitor.
In 1968 Pease showed up again at the Canadian GP in Mont-Tremblant only to fail to start the race due to an engine failure. In 1969 Pease made Formula 1 history in a dubious manner at the Canadian GP in Mosport Park becoming the only driver in history to be disqualified for being too slow. That was the last race for Pease in Formula 1.
F1 STATS
RACED FROM: 1967-1969
TEAMS: EAGLE
RACES: 3
CHAMPIONSHIPS: 0
WINS: 0
PODIUMS:0
TOTAL POINTS:0
POLE POSITIONS:0
FASTEST LAPS: 0
GEORGE EATON
George Ross Eaton was born on November 12th, 1945 in Toronto, Ontario who during his tenure in F1 competed in the most races representing Canada with thirteen. In Canada, the family name Eaton is well known because of the numerous retail stores that were found across the country.
Eaton began his racing career at the age of twenty-one years old competing in regional races and challenges in Ontario in the sixties. Eaton earned his racing stripes racing in the Can-Am series and Canadian Formula A series. His three-year run in the Can-Am series put him up against many world-class drivers like Jo Siffert, Bruce McLaren, and Denny Hulme.
CANADA'S FIRST FULL-TIMER
Eaton was a solid driver and in 1969 he was given the opportunity to participate in two Formula 1 races. His first F1 taste was at the American Grand Prix at Watkins Glen circuit in New York driving for BRM. Unfortunately for Eaton, his engine blew while he was in tenth place on lap 76 of 108. In the following race in Mexico, Eaton suffered yet another early retirement only six laps into the race with gearbox issues.
In 1970 Eaton became the first Canadian to receive a full-time Formula 1 contract with BRM. With BRM struggling Eaton was unable to produce anything better than a tenth-place finish which would be the best F1 finish of his career at the Canadian GP.
The season was marred by numerous forced retirements and a pair of DNQs. Eaton failed to score any points in his Formula 1 career and in 1971 he participated in only one race, finishing in fifteenth in Canada. Eaton eventually left racing altogether to continue working in the family business.
F1 STATS
RACED FROM: 1969-1971
TEAMS: BRM
RACES: 13
CHAMPIONSHIPS: 0
WINS: 0
PODIUMS:0
TOTAL POINTS:0
POLE POSITIONS:0
FASTEST LAPS: 0
GILLES VILLENEUVE
Joseph Gilles Henri Villeneuve, who was born on January 18th1950 in Saint Jean Sur Richelieu, Canada, was the first Canadian to score points and win a race in F1 history. Villeneuve began racing snowmobiles in Berthierville growing up and in his teen, years participated in local drag racing events in his Ford Mustang.
QUEBEC'S FINEST
Villeneuve entered single-seater competitions in Quebec's Formula Ford series where he dominated winning seven races. Naturally, Villeneuve moved on to higher levels of competition joining the Formula Atlantic series where he continued to win from 1975 to 1977. In that span of time, he won three championships earning him an opportunity to drive in Formula 1 with McLaren.
MCLAREN OPENS THE DOOR
In 1977 Villeneuve made his first F1 appearance alongside James Hunt at the British Grand Prix. Villeneuve impressed his potential F1 suitors, finishing first in the Friday practice sessions and qualifying in ninth on Saturday. In his first F1 race, Villeneuve finished in ninth place outside of the points. McLaren decided not to pursue any other races with Villeneuve opening the door to have the young Canadian fulfill his dream of driving for Ferrari.
ENZO FERRARI AND THE PICCOLO CANADESE
Ferrari gave the Canadian the last two races of the '77 season where he finished in twelfth at the Canadian Grand Prix at Mosport Park and retired at the Japanese GP. Regardless of not scoring any points, Enzo Ferrari saw great potential in Villeneuve, offering him a full-time drive with the team in 1978.
CANADA'S FIRST PODIUM
For the first time in F1 history, a Canadian scored their first points at the Belgian Grand Prix where Villeneuve finished in fourth place. Five races later, Gilles became the first Canadian to step onto the podium finishing in third at the Austrian Grand Prix.
BECOMING THE LEGEND
The script written for Villeneuve could not be more fitting for his first F1 win, which took place in his home province of Quebec. In 1978 the Canadian GP was moved to Montreal and to the glee of Ferrari and Villeneuve fans the home crowd witnessed history as Villeneuve took the chequered flag.
Gilles Villeneuve is the only Canadian driver to win on home soil. Villeneuve's legend instantly grew as he became a fan favorite and a contender for the driver's championship in 1979. In 1979 Villeneuve had his best season in F1 winning three GPs once in South Africa and twice in the United States.
Complimenting his three wins were four second-place finishes that helped the Canadian finish as runner up for the driver's title losing out by four points to teammate Jody Scheckter.
FEARLESS IN ANY WEATHER
Villeneuve proved to be a great driver, especially in wet conditions, which he attributed to his snowmobile racing days. Villeneuve's 1980 campaign did not rival the previous year's success as he struggled to finish anywhere higher than fifth place during the season. Ferrari's woes continued forcing Villeneuve to wield an unruly car in 1981 that had them retire from most of the races they competed in.
Despite the Ferrari's struggles Villeneuve managed to win two races one in Monaco and one in Spain. Little did they know the Spanish win would be Villeneuve's last victory in F1. Villeneuve performed well once again in front of a home crowd, finishing in third place at the Canadian GP.
After a difficult three races in the debut of the 1982 season, Villeneuve rebounded, finishing in second place at the San Marino Grand Prix in Imola, Italy. It was the last podium of his life because in the following race the legend that was Villeneuve ended dramatically.
FORMULA 1 SHEDS MORE THAN JUST A TEAR
During the Belgian Grand Prix qualifying session, the world shuddered when they witnessed Villeneuve's Ferrari cartwheeling flinging the Canadian into a fence where he broke his neck. He died later in hospital due to his injuries and the Formula 1 world mourned alongside his family.
ONE OF THE BEST EVER?
Villeneuve is still considered one of the best drivers ever in Formula 1 despite his stats and short career. His driving style was aggressive, fearless, and relentless. At the 1982 Canadian Grand Prix the track which was named "Circuit Île de Notre Dame" was renamed "Circuit Gilles Villeneuve". Unfortunately for racing fans, we were all deprived of what could have been a thrilling career.
F1 STATS
RACED FROM: 1977-1982
TEAMS: MCLAREN, FERRARI
RACES: 68
CHAMPIONSHIPS: 0
WINS: 6
PODIUMS:13
TOTAL POINTS:101
POLE POSITIONS:2
FASTEST LAPS: 8
JACQUES VILLENEUVE
Jacque Joseph Charles Villeneuve who was born on April 9th, 1971 in Saint Jean Sur Richelieu, Canada is the only Canadian Formula 1 world champion in history. Jacques, the son of Ferrari's legendary Gilles Villeneuve grew up in a formula 1 environment. He was only eleven years old when his father died at the Belgian GP. Villeneuve avoided racing after the incident for a couple of years before competing in Karting in 1984.
FOLLOWING IN HIS DAD'S FOOTSTEPS
In 1987 Jacques made the move to learn how to drive larger faster motor cars and at age seventeen participated in the Italian Touring Championship. From there he moved to single-seaters driving in the Italian Formula 3 series with little success. Villeneuve would not be deterred from constantly joining driving schools while competing to further hone his driving abilities.
In the nineties, Villeneuve left Europe to race in the Japanese Formula 3 series where success on the track began. By 1993 he returned to North America to race in the Formula Atlantic Championship winning multiple races and finishing in third for the driver's title.
DOMINATING CART
In 1994 took a step higher on the ladder towards Formula 1 when he joined the CART series in 1994 driving for Team Green where he won the distinction of rookie of the year. In his debut season, he came close to winning the Indy 500, finishing in second place, and winning the Grand Prix of Road America. He finished in sixth place for the driver's title.
The next season began with a victory in Miami and he added the elusive Indy 500 win to his belt. By season's end, he won four races, helping him win the CART championship by season's end with Team Green. Villeneuve made it clear he was ready for Formula 1 and ready to follow in the footsteps of his father.
A VILLENEUVE RETURNS TO F1
In 1995, Williams took on the Canadian to partner Damon Hill and immediately reaped the benefits of adding a skilled driver like Villeneuve. In Villeneuve's very first race in Australia, he finished in second place, and in his fourth F1 race at the European Grand Prix in Germany won his first GP. Villeneuve went on to win another three races among numerous podium finishes landing him as runner up to his teammate Damon Hill for the driver's title.
1997 proved to be Villeneuve's year, continuing to perform strongly winning seven races as he battled Michael Schumacher for the driver's title. Villeneuve and Schumacher settled the championship in the last race of the season at the European GP in Spain in extraordinary circumstances.
SOME CONTROVERSY WITH A GERMAN
Schumacher, who led the championship by one point, was in the lead of the race with Villeneuve charging right behind him. On lap forty-eight, Villeneuve made his move on the German only to have Schumacher attempt to bump him out of the race.
CANADA'S FIRST WORLD CHAMPION
Luckily for Villeneuve, he survived the incident while Schumacher put himself out of the race. Villeneuve finished the race in third place and was crowned World Champion. It was the first and only time a Canadian has won the Formula 1 driver's title.
From then on Villeneuve's F1 career took a dive, never winning another F1 race in his career despite racing from 1996 to 2006. His final year with Williams in 1999 only brought two third-place finishes placing him fifth overall.
THE STRUGGLES DON'T END
Villeneuve left the team to join British American Racing (BAR) in 2000, having an abysmal year with the rookie F1 team failing to score any points and retiring in 12 of 16 races. BAR rallied in 2001 but Villeneuve could not step on a podium until 2002 at the Spanish GP.
Villeneuve's final podium finish was in Hockenheim at the German Grand Prix finishing in third place. For the remainder of Villeneuve's F1 career, he struggled despite moving from BAR to Renault for a brief run in 2004 before moving to Sauber in 2005-2006.
FORMULA 1 ENDS BUT RACING DOES NOT
Villeneuve was fired from Sauber with six races left in the season due to his poor performances. Villeneuve failed two attempts to return to F1 in 2010 and 2011. Villeneuve moved on from Formula 1 to race in NASCAR, the 24 hours of Le Mans, SuperCar Championships, and GT championships to name a few.
Jacques Villeneuve not only made Canada proud but certainly continued his father's legacy in Formula 1.
F1 STATS
RACED FROM: 1996-2006
TEAMS: WILLIAMS, BAR, RENAULT, SAUBER
RACES: 165
CHAMPIONSHIPS: 1 (1997)
WINS: 11
PODIUMS:23
TOTAL POINTS:235
POLE POSITIONS:13
FASTEST LAPS: 9
LANCE STROLL
Lance Strulovitch, who was born on October 29th, 1998 in Montreal, Canada is currently driving in Formula 1 for Aston Martin. Stroll began Karting at the age in Canada where he won championships and was named Quebec's best rookie and best driver of the year in 2009.
Ferrari took notice of the young driver and entered him into their Ferrari Driver Academy. Stroll moved from karting to Formula 4 in 2014 in the Italian F4 Championship series. Stroll won the championship in their F4 debut, winning seven races along the way. Formula 3 was the next step forward and racing in the Toyota series in 2015, Stroll won yet another title in New Zealand.
CLIMBING UP TO F1
Stroll also tasted success in the European F3 Championship finishing fifth for the driver's title. Stroll left Ferrari to join Williams Driver academy in 2015 and in 2016 Stroll won the F3 championship with an impressive thirteen-win season.
In 2017, Stroll joined the elite ranks of F1 racing for Williams which have some critics speculating if his billionaire father played a major role in making the move happen. Stroll shocked his doubters when he claimed his first podium at the Azerbaijan Grand Prix, finishing in third place making him the first Canadian to do so since Jacque Villeneuve.
Stroll's rookie campaign ended with forty points scored ranking him twelfth overall. With Williams in 2018, Stroll took steps backward not improving on a decent rookie campaign failing to score more than six points in twenty-one races.
CHANGING TEAMS
Lawrence Stroll, Lance's father, bought majority shares of the fledgling Racing Point team in 2019 assuring his son a seat in F1. Stroll improved his results and his best finish was fourth at the German Grand Prix. 2020 turned out to be his best season in Formula 1 with Racing Point scoring two podium finishes in third place at the Italian and Sakhir GPs. Stroll added numerous top ten finishes adding to his personal best point total of seventy-five points.
ASTON MARTIN PARTNERSHIP
Racing Point folded in 2020 and Stroll found a new home with Aston Martin in 2021. Lawrence Stroll played yet again a major role as one of the main investors in the team protecting his son's position in F1.
2021 was a struggle for Aston Martin and Lance stroll but the silver lining was that Stroll had former World Champion Sebastien Vettel as a teammate. Stroll did not finish on the podium in 2021 and only showed some flashes of brilliance rarely during some races. Aston Martin hopes to improve their car for the 2022 season and that Stroll has learned a thing or two from his teammate.
PROVE THE HATERS WRONG
Despite the belief that Stroll is solely in F1 because of his father's investments, one cannot ignore Stroll's winning past and moments of excellence in Formula 1. The future is his to control and at one point he will need to shake the reputation of being a daddy's boy.
F1 STATS
RACED FROM: 2017-CURRENT SEASON
TEAMS: WILLIAMS, RACING POINT, ASTON MARTIN
RACES: 101
CHAMPIONSHIPS: 0
WINS: 0
PODIUMS:3
TOTAL POINTS:176
POLE POSITIONS:1
FASTEST LAPS: 0
NICHOLAS LATIFI
Nicholas Daniel Latifi, who was born on June 29th, 1995 in Montreal, Canada is currently driving for Williams in Formula 1. Latifi started karting as a teenager and quickly picked up the sport winning races and a couple of championships along the way.
SINGLE SEATER ADVENTURE
In 2012 Latifi moved on to single-seaters racing in the Italian Formula 3 series winning one race in his debut season. In 2013 he continued to race in Formula 3 in Italy and Britain, experiencing very little success, unable to win any races. Latifi did not relent and kept pushing himself forward through the ranks racing in Sports Car racing and the Gp2 series from 2014 to 2017, performing well without winning any races.
In 2017, Latifi joined Formula 2 driving for the DAMS team, and had a strong season that included one win and nine podiums ranking him fifth overall. In 2018 Latifi won yet another race but could not improve his rank in the standings, falling to ninth overall.
BECOMING A CONTENDER
Latifi in 2019 proved that persistence is key if you want to have a successful racing career. Latifi won four races and added eight podium finishes as the Canadian finished runner-up to Nyck de Vries. Throughout Latifi's tenure in Formula 2 he was test-driving F1 cars for Renault, Force India, and Williams.
F1 WELCOMES ANOTHER CANUCK
In 2020 he was promoted from test driver to full-time driver for Williams and was forced to endure a delay at the start of the season due to the covid-19 pandemic. Latifi eventually had his first F1 race in Austria where he finished in eleventh place. For the remainder of the season, Latifi never finished in the top resulting in zero points scored for the season.
In 2021 Williams did not improve and Latifi continued to struggle for most of the season. A bright spot for the young Canadian was scoring his first F1 points in Hungary, finishing in seventh place, and scoring another couple of points at the Belgian GP.
NOT HIS FAULT
Unfortunately for Latifi, he will always be tied to the controversy over the championship duel between Max Verstappen and Lewis Hamilton. Latifi who crashed late in the race in Abu Dhabi led to the safety car debacle that helped Verstappen claim his first driver's championship. Latifi will need a strong 2022 season if he wishes to remain in the F1 ranks in the long term.
F1 STATS
RACED FROM: 2020- CURRENT SEASON
TEAMS: WILLIAMS
RACES: 39
CHAMPIONSHIPS: 0
WINS: 0
PODIUMS:0
TOTAL POINTS:7
POLE POSITIONS:0
FASTEST LAPS: 0