Formula 1's Belgian Grand Prix Travel Guide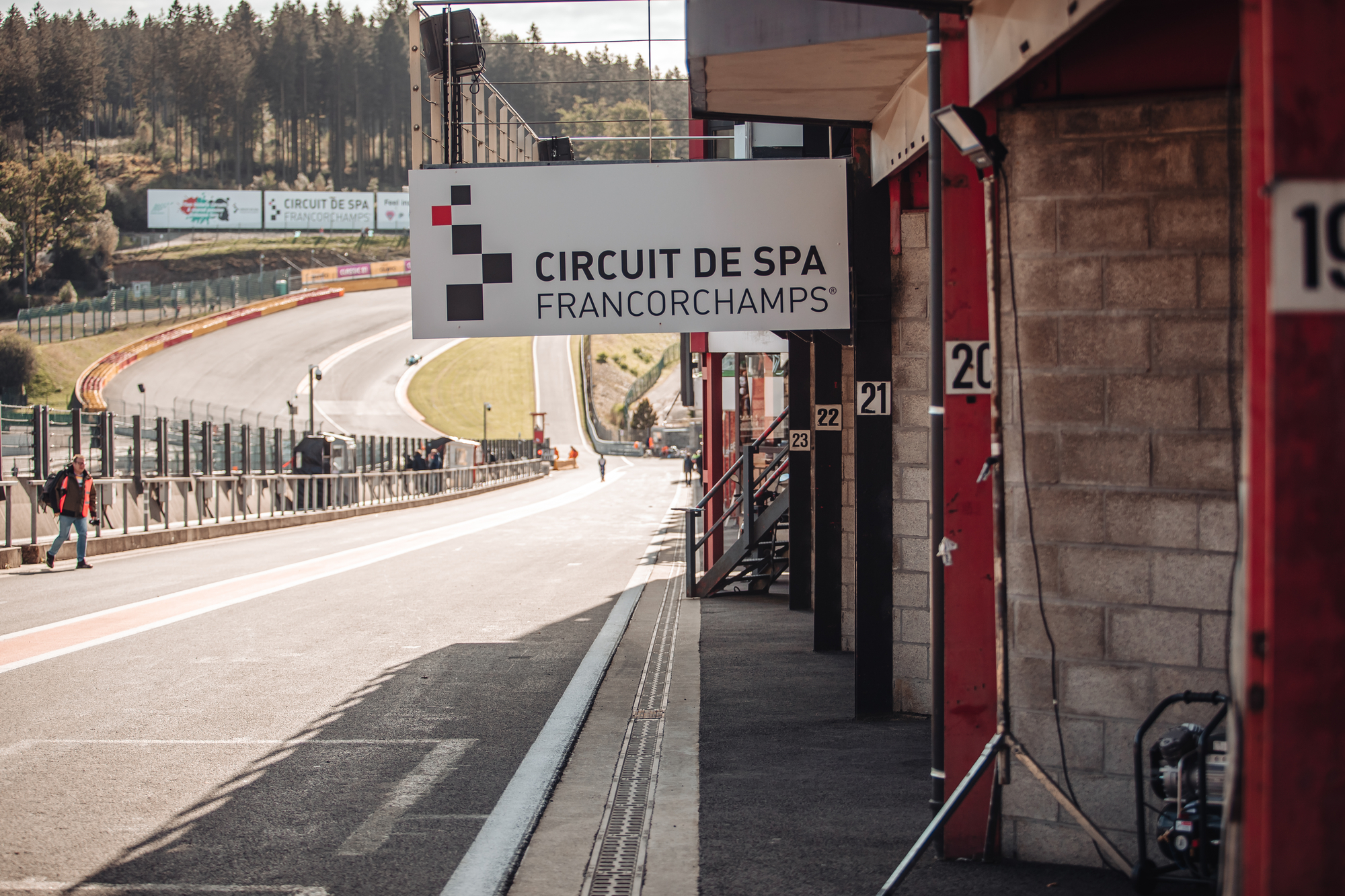 A FAN FAVORITE
Formula 1 offers many old-school and modern tracks to visit during the season and the Belgian Grand Prix at Spa Francorchamps is definitely old school. The circuit de Spa Francorchamps is one of the most popular races on the calendar and traveling to watch the race in person will make you fall in love with it even more. Belgium has a rich history and culture worth exploring while you enjoy your Grand Prix Experience and did I mention there will be waffles?
PACKING YOUR BAGS
Now that you have your tickets for the race booked it's time to pack your bags and begin organizing the rest of your trip away from the track. Make sure to include voltage adaptors for your electronics if you are traveling from outside of Europe.
Belgium is a part of the European Union so having plenty of Euros in cash to spend will make things way easier, especially at the track. Most of the popular credit card companies like Visa, Mastercard, and American Express are accepted in most establishments.
IT MIGHT GET WET
The weather in Spa can be unpredictable because of its location which sits in the Ardennes mountains creating a small micro-climate on the track. This means the sun can be shining on one end of the track while rain pours on the other.
This also means that temperatures can vary too making it challenging what to wear during the race and your entire stay. Temperatures have an average high of twenty degrees while hitting temperatures as low as ten degrees. Wearing layers or keeping rain gear packed in your knapsack is the smartest move you'll make all weekend.
WHERE TO STAY
Finding hotels in Spa Francorchamps can be a little difficult if you are looking to rent a higher-end spot because Formula 1 and its massive crew usually book them first leaving lower-end hotels available. Nothing to worry about because Spa-Francorchamps still has plenty of accommodations and you can also stay in some of the surrounding cities.
GERMANY AND NETHERLANDS
Spa is located near the borders of Germany and the Netherlands which can also serve as places to stay but keep in mind the travel time it will take to get to the track during the weekend. Traffic will be heavier so you can expect trips to take more time and you don't want to miss any precious action on the track.
Here is a quick list of some of the cities and villages that can offer beautiful places to stay without sacrificing too much time for travel.
FRANCORCHAMPS
Francorchamps is the closest you can get to the track allowing you to walk there if need be. In this small town, Hotel de la Source is where you'll want to stay but you'll need a little luck to find availability due to F1 circus booking most of the rooms available.
Francorchamps is also home to many bed and breakfast style hotels and the possibility of finding some quality Air Bnb's is also an option. You will need to act fast if you intend to nook something this close to the track.
CAMPING UNDER THE STARS
For the bolder and more adventurous types, you can also rent a campsite at the track and party all night along with thousands of other F1 campers the entire weekend. You can save money and travel time is basically eliminated other than the time it takes to get to your seats.
SPA
The town of Spa is around eight kilometers from the Circuit and offers plenty of mid-sized to smaller hotels to accommodate you. You should check out the Hotel l'Ecrin d'O where you can experience the beautiful scenery that surrounds this chalet-style hotel. Like Francorchamps, booking early is essential to landing a spot in any hotel here.
OTHER BELGIAN CITIES
If the two prime locations of Spa and Francorchamps are fully booked, you can also find places to stay in Stavelot and Malmedy which are still relatively close to the circuit. Both towns are within a 10km radius and all you'll need to do is figure out how to get to the track.
You can hop on one of the many shuttle buses that are available or rent a car and park at the track itself. Heading further away from the track you can find a place to stay in Verviers which is about twenty kilometers away or Liege which is sixty kilometers away. Both of these larger cities offer trains and shuttle buses that can bring you to the Ardenne region with ease but are time-consuming.
BRUSSELS
If you must stay in Brussels, the capital of Belgium you will be over one hundred kilometers away from the track which means travel time will be extremely long and dominate most of your day. Yes, Brussels has a multitude of hotels but is it really worth the three to four hours of trains and buses to get to the track we think not.
OUTSIDE OF BELGIUM
Your hotel options are not limited to Belgium because of its central location bordering multiple European countries. Being a member of the European Union, crossing borders presents zero issues or delays and the currency is the same too. Aachen, Germany can be an option and is sixty kilometers, and besides having some good ole German beer and sausages never hurt anyone.
DUTCH NEIGHBORS
Then there is Maastricht, in the Netherlands which is about the same distance away as Aachen also offers plenty of hotels to stay in and you'll love the atmosphere of the city. Luxembourg, which is an independent European state, is also available for you and there will be plenty of luxury hotels to pick from.
WHERE TO EAT
Just like booking your hotels, making reservations for restaurants in and around Spa-Francorchamps must be done faster than F1 cars taking off the line. The competition for seating is fierce but you can rest assured there will always be something to eat to fuel your F1 weekend.
You will be blown away by how some of these restaurants look embodying the region's culture to the fullest blending in modern takes in their interiors. We suggest trying as much of the local cuisine as possible to have the complete Belgian experience.
Otherwise, you won't find it hard to find cuisines influenced by Belgium's neighboring countries and abroad. Here are the links to some of the restaurants you need to check out and book.
NIGHTLIFE
The nightlife around the track is sure to be rocking especially if you are camping at the circuit. The campsite will be filled with excited F1 fans and there will be plenty of beer and liquor flowing well into the night. If partying under the stars doesn't quite tickle your fancy, there will be plenty of bars and pubs to experience during your stay.
The best place for a formula 1 experience while sipping on some fine drinks is at the Pit Bar which is found on the circuit itself. The Pit Bar offers a rooftop terrace overlooking the track and is sure to be jam-packed all weekend. Here's a list of some other bars and pubs in the area you should check out too.
SIGHTSEEING
RACECAR MUSEUM
Away from the track, Spa-Francorchamps offers some interesting places to visit to further immerse yourself in the region's culture and personality. If you are looking for some interesting museums, you are in luck because nothing will beat visiting the Musee de Circuit de Spa Francorchamps found in the Abbey of Stavelot. This exhibit features the history of the track and you will be able to see some of the most beautiful racing cars of yesteryear and today on full display. The Abbey also offers other exhibits reflecting the history of the region and its royal past.
PLACE YOUR BETS
The Casino de Spa is more than just a place to play blackjack or roulette it is also an architectural beauty. Built-in the eighteenth century this massive complex retains the same exterior and on the inside, all the original artwork can be found on the ceiling and walls. With a little luck too, you might win a couple of bucks during your visit.
TAKE A BATH
Taking some time for some nice R and R will take you to the Thermes de Spa where you can just let go of all worries. This beautiful spa offers some amazing massages and thermal springs to keep you fully relaxed before getting excited about the big race.
THINGS TO CONSIDER
Travel time during the weekend is always longer than predicted due to the large volume of spectators at the Grand Prix
No visas are required if you are travelling from North America and most other countries
You will most likely land in Brussels so be prepared for a 60 to 90-minute trip to Spa-Francorchamps
Belgium is in the Central European Summer Time zone
French is the most common language used in this region, but you can also expect to hear German and Dutch. English is used mostly by those in the service industries in and around the track
Don't forget the chances of rainfall are high so pack accordingly