Formula 1's Austrian Grand Prix Travel Guide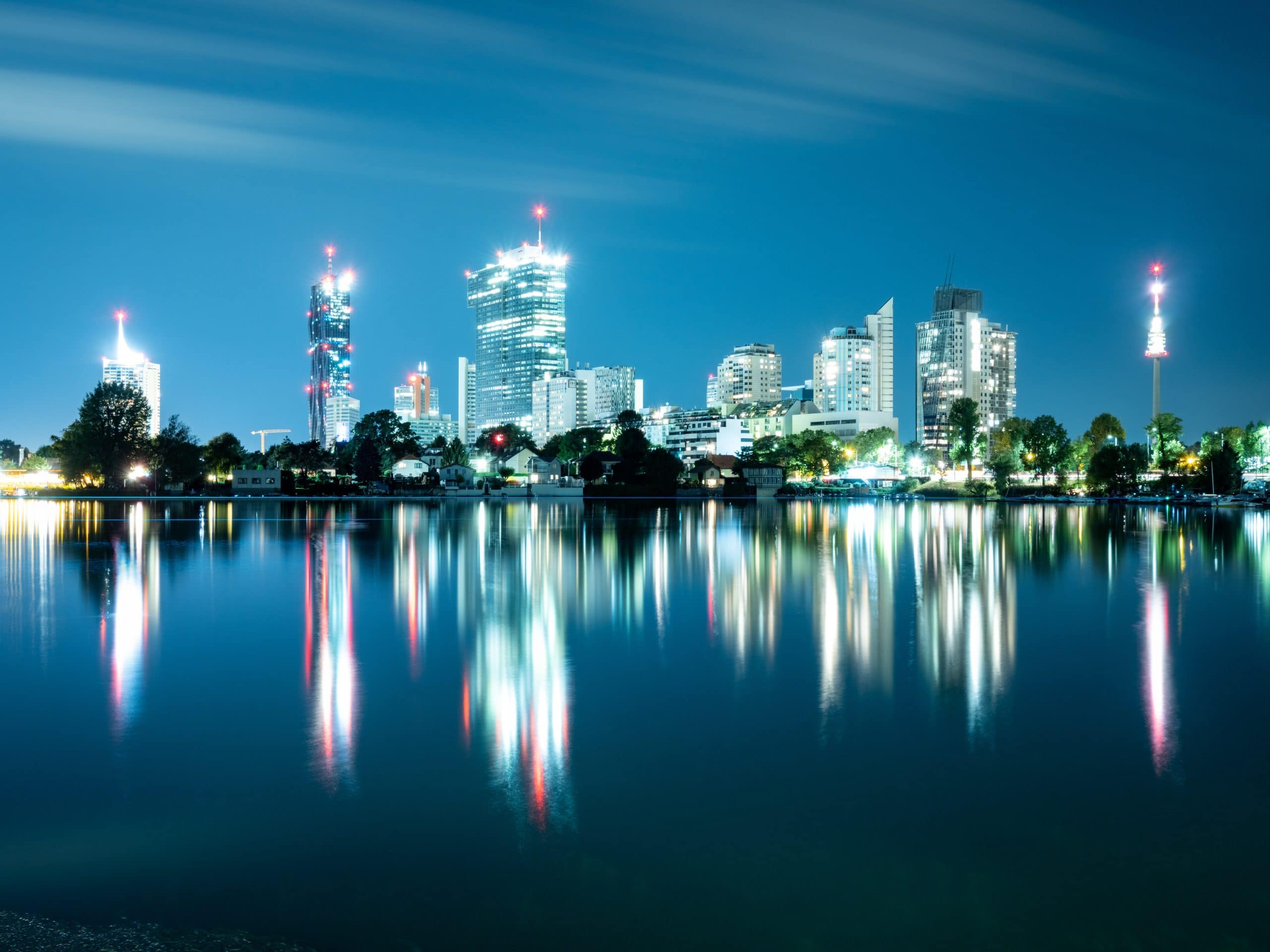 You will reach new heights when you visit the Styrian mountains, the home of Formula 1's Austrian Grand Prix. The Red Bull Ring is nestled in the Styrian mountain range near the small town of Spielberg and will feel like you are stepping into a scenic postcard.
Austria is a beautiful country and during your Grand Prix Experience, you can stay in or visit some lovely cities like Graz and Vienna. Aside from the race, you will have many options for activities and a great deal of good beer during your stay.
PACKING YOUR BAGS
The Austrian GP has been taking place during the summer months, which means warm weather is the norm. You can expect temperatures to get as high as thirty degrees but tend to average around twenty-five.
You'll need to dress light and pack plenty of sunscreens while basking in the sun in the grandstands around the Red Bull Ring. Packing some rain gear is also suggested because of the increased chances of rainfall during summertime.
AIRPORTS AND TRANSPORTATION
You will have two airports to choose from if you are heading over to Austria by plane but in all likelihood, you will arrive at the Vienna International Airport. Vienna, the capital of Austria, is about two hours away from the circuit so you will need to plan some transportation there ahead of time.
We suggest renting a car so not only can you get to the track in comfort you can enjoy the panorama too. Trains are available from the Vienna Meidling station and it will take a little over three hours to the circuit.
You can also land at the Graz Airport which is far closer to the red bull ring than Vienna. Graz, which is the second-largest city in Austria, is located about seventy kilometers away from the track. Once again, renting a car is suggested due to the easy highway access, one-hour drive, and free parking at the "ring".
TRAINS AND BUSES
Taking a train is not recommended unless you want to have a three-hour ride. Shuttle buses are available during the race weekend providing a great way to get to the track and mingle with fellow F1 fans.
WHERE TO STAY
MULTIPLE OPTIONS
The Austrian GP offers some interesting options for your trip that can vary from camping on-site in Spielberg around the track or staying in the cities of Vienna or Graz. If you are looking for a more relaxing and laid-back experience, there are also numerous beautiful cottages and chalets in the Styrian Hills available too. Unfortunately, the summer heat means no skiing!
Depending on how long your stay is, you can visit both major cities with ease, especially if you rent a car, reducing travel times. So, if you choose to stay in Graz and visit Vienna for a day or vice versa it is very doable, and you'll get a much fuller Austrian experience.
VIENNA
You are not exactly around the corner to get to the track, but you are in one of Europe's most famous cities. Vienna's history is well known and has been branded the "City of Music" because of its classical ties with Mozart and Beethoven.
There is no shortage of hotels with a wide range of budgets available for your F1 weekend. We recommend staying in the Innere Stadt district which keeps you in the heart of the city. In this district, you cannot only find amazing hotels, but you will also have centralized access via public transport to the entire city. You also need not worry if you find a hotel outside of this district because all the districts are relatively close together and you'll always have plenty to see.
GRAZ
The city of Graz is a great option to stay in, especially if you have already seen Vienna or want to shorten the longer commute to the track during your weekend. Graz is a very unique city in Austria where culture and art collide, creating a cornucopia of visuals and experiences. Keep in mind during the Austrian GP prices are raised due to the influx of fans to the city.
Old Town, which is basically the center of the city, is a great area to find your hotel. Like in most European cities staying in the heart of the city means easier access to landmarks and activities. Graz, like Vienna, offers a wide range of budgets but you can expect to find more hostels because of the large number of students that visit and live in the city. If you plan on renting a car, please inquire at the hotel if any parking is available for you, making life much easier for you.
WHERE TO EAT
Just because the air is a little thinner in the mountains doesn't mean you won't be getting hungry and in both cities of Graz and Austria, culinary options are plentiful. Austrian cuisine has Bavarian and bohemian influences, which means there will be strudels, schnitzels, goulashes, and mouth-watering sauerkraut.
Like any other popular city, you will also have restaurants serving cuisines from around the globe and yes there are plenty of Michelin star restos too.
VIENNA AND GRAZ
Vienna and GRAZ are a foodie's dream come true because of the wide variety of restaurants available that will tantalize everyone's taste buds. On foot, you will have no issue finding any high-quality restaurants, pubs, and sausage stands. Here's a list of some of the top restaurants you need to dig your fork into.
VIENNA
GRAZ
NIGHTLIFE
The hot summer afternoon at the track will leave you a little thirsty and the nightlife in Vienna and Graz have exactly what you need. Beer and wine are Austrians' favorite go-to drinks, so have a beautiful glass of Riesling and offer your palate something delicious. Unless you absolutely hate or are allergic to beer, you need to have at least one glass during your stay too.
Taverns and bars are scattered throughout both cities and not to worry, there are some nightclubs available too. Electronic music is extremely popular in Vienna and during the Grand Prix weekend, there will be many parties with amazing DJs performing around the city.
Check out these hotspots if you want to party or enjoy a drink or two.
VIENNA NIGHTCLUBS
VIENNA BARS-TAVERNS
GRAZ NIGHTCLUBS
GRAZ BARS-TAVERNS
SIGHTSEEING
Austria's natural landscape in and around the Red Bull Ring is awe-inspiring in itself and you can take full advantage by planning hikes and walking tours through the mountains. For those of you staying in Vienna or Graz, your experience will shift from nature's beauty to architectural masterpieces.
Both cities offer a glimpse into the past with many baroque and gothic-style buildings. Graz has even more influences on the character of the city that also stem from bohemian and renaissance traditions.
VIENNA
During your F1 weekend in Vienna, you will need to consider travel time so you can arrange your pre-and post-race/qualifying/practice adventures into the city. Take a nice long walk through the streets of Vienna and you won't be able to avoid intersecting with many easy-to-view landmarks. St. Stephen's Cathedral is unmistakable and considered to be one of the main symbols of the city.
The Hofburg and Schonbrunn palaces will leave you wondering how crazy it must have been decorating the enormous number of ornate rooms both possess. Museums like the Kunsthishistorisches Museum Weina in the Albertian offer many beautiful exhibits to help you understand Austrian culture even further.
Watching a live show at the Vienna State Opera house is sure to be a treat or you can even visit a museum within the opera house that reflects the deep classical history of the country. You can also do all your shopping at the Naschmarkt where you can eat food, clothing and anything else you could possibly imagine.
GRAZ
Graz like Vienna offers many architectural delights that can be easily experienced on foot without ever having to step inside the buildings. That's not to say going in the buildings isn't worth it either. Graz is the home of Arnold Schwarzenegger and if you happen to be a fan you should check out the museum dedicated to him.
The Kunsthaus Graz Museum will capture your imagination with its building shaped like some extraterrestrial lifeform. Graz unsurprisingly is also home to many ornate palaces like the Eggenberg Palace.
If you want a stunning view of the city head up to Schloberg park where there is a fort sitting high above the city. Taking a world through the old town of Graz will feel like stepping into a time warp while you enjoy some amazing beer and sausages.
THINGS TO CONSIDER
Type F Sockets (European standard) are used so be sure to bring an adaptor if you are traveling from abroad.
EUROS is the national currency and most credit cards are accepted throughout Austria.
Consider travel time track when choosing which city to stay in.
Tip is already included in your bills, but it isn't frowned upon to give a little more if it has been served well.
Be wary of pickpockets in popular tourist areas.
Travel visas are not mandatory for travel from most countries
Time zone: Central European Summer Time GMT+1
Do not call an Austrian a German!
The most common language used is German with English mostly used in tourist areas and at the Red Bull Ring.