Netherland's Formula 1 History of Race Tracks, Teams, and Drivers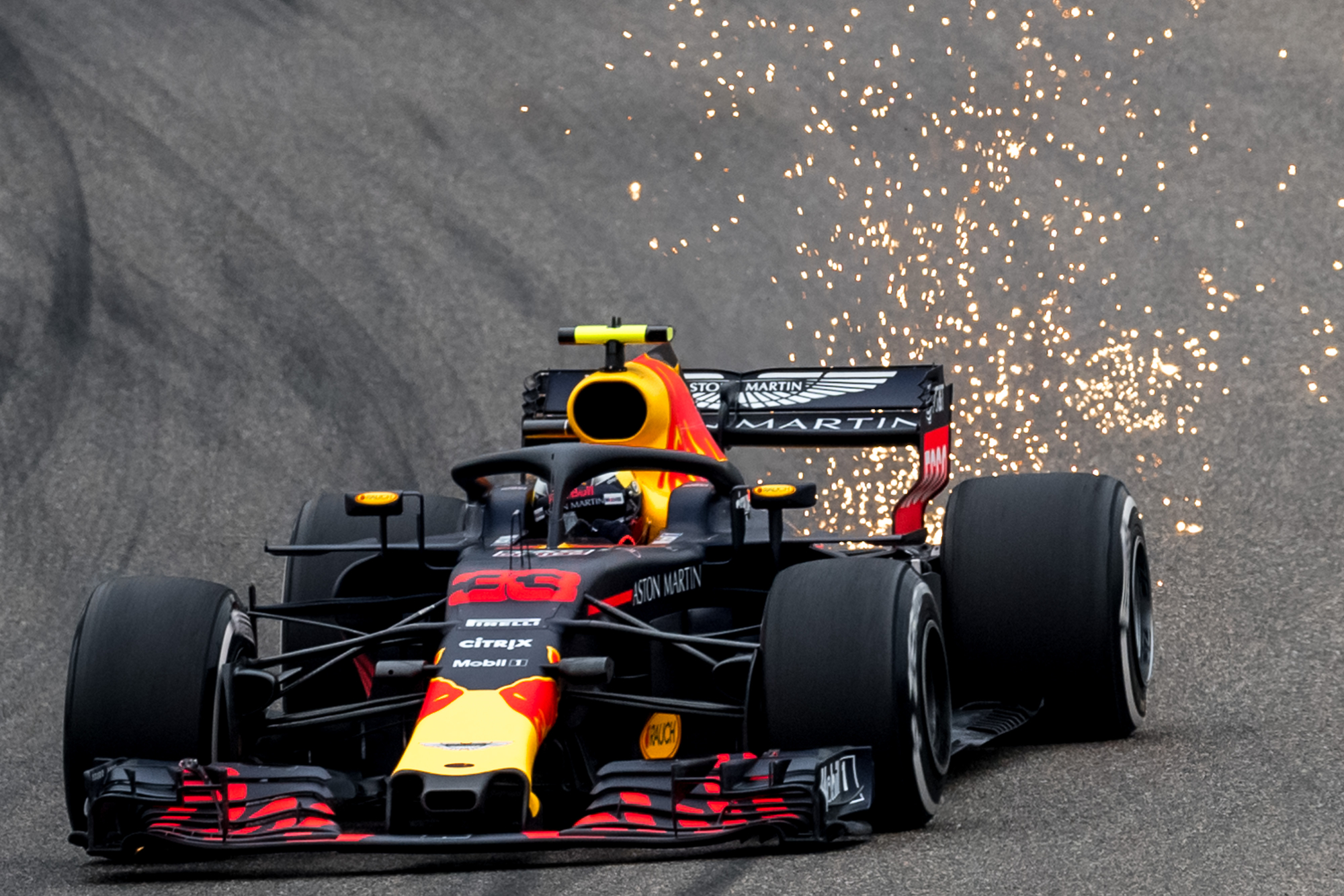 TABLE OF CONTENTS
The Netherlands otherwise referred to as Holland is well known for having plenty of windmills, wooden shoes, lovely tulips, artists like Van Gogh, and the wild red-light district in Amsterdam. When it comes to sports you expect to not only hear the loud Dutch fans, but you won't miss the sea of orange coming your way.
The Dutch are passionate about their soccer teams like Ajax and the national team and with the emergence of Max Verstappen Formula 1 has also become a top priority in the country.
The Dutch have hosted Grand Prix since F1's official inception in 1950 on one circuit and since then two Dutch teams have competed and sixteen Dutch drivers have joined in on the action. Let's take a look at the history of the Netherland's track, teams, and drivers throughout F1 history.
TRACKS
CIRCUIT ZANDVOORT
After enjoying a wild night in Amsterdam, you can easily travel for about an hour west to the coastal city of Zandvoort where you can not only enjoy the beautiful beach but can catch an F1 race.
FOOLING THE NAZIS
The history of the circuit dates back to WW2 when the locals were under threat by the Germans to join them in their conquest of Europe. Luckily the local citizens of Zandvoort convinced the Germans to use the populace to build a long road heading towards Germany rather than fight at the front.
The results were two-fold because the road constructed became an easy access route for defense forces to travel while working against the Germans and also became a part of the future racing layout.
LET'S RACE
After the great war, the first layout was conceived by the Royal Dutch Motorcycle Association, the Bentley Boys club, and Sammy Davis. The first race held in 1948 was referred to as the Zandvoort Grand Prix and in 1949 it was renamed to the Dutch Grand Prix. In 1950 the Dutch Grand Prix was used for F1's non-championship races and in 1952 the GP joined the championship.
The circuit throughout history like many other circuits has undergone some adjustments and changes during its time in Formula 1. Zandvoort is a permanent circuit that has provided four different layouts for F1 drivers to tackle.
INSIDE THE NUMBERS
The original circuit used from 1952 to 1971 had a track length of 4.193km and included nineteen turns. The race distance drivers needed to complete has varied during that time ranging from its peak of 419.3km to the lowest distance of 293.51km. Naturally, the lap counts varied due to the race distance and that range was between one hundred laps at its most and seventy laps at its least.
The majority of the turns on the circuit were very fast bends and corners but also included three hairpins two of which were fairly tight, and the latter was a more gradual turn.
UP CLOSE AND PERSONAL
The circuit was known for being dangerous because of the lack of protective barriers around the circuit not only endangering drivers but also the large number of fans encircling the track. An interesting feature of the circuit was that in some areas it encircled the village of Zandvoort giving locals direct access to the circuit.
LET'S SLOW THEM DOWN
The second variation used in F1 was used from 1972 until 1979 when a sharp right-handed chicane altered the original Panoramabocht corner. The track became longer, becoming 4.226km long but the turn count remained the same at nineteen. To achieve the race distance of 318.9km drivers needed to complete seventy laps.
The third variation of the circuit was used from 1980 to 1985 when another chicane was added at the Hondenvlak corner helping slow drivers down on what was a very fast and long series of bends in that sector. The new track length was 4.252km with now additional turns being created. The new race distance was 306.144km requiring seventy-two laps to cross the finish line.
BACK TO RACING
After a very long hiatus that lasted thirty-six years, the Dutch Grand Prix finally returned to Formula 1 in 2021. In order to return to F1 Zandvoort had to undergo a total facelift not only to satisfy the new standards of Formula 1 but also to keep the locals happy as well.
The whole southern part of the original circuit was removed giving the locals nearby an escape from the noise motorsport fans adore but sleeping babies despise. Some parts of the original circuit still remain such as the iconic long start-finish straight and the original hairpins.
The rest of the circuit became more condensed and turned into itself maximizing the smaller amount of surface area being used. The current edition of the circuit has a track length of 4.259km and has fourteen turns for drivers to master. After completing seventy-two laps drivers will attain the race distance of 306.587km.
AN EXCITING RACE WITH OVERTAKES
There are two DRS zones that follow each other in the final two sectors of the circuit. Zandvoort has an impressive capacity of one hundred and five thousand fans and you can expect to experience a sea of orange smoke and flares if you choose to attend the race.
The circuit has multiple areas where overtaking is possible without the need for DRS making this new layout an instant success and also popular amongst the drivers.
Listed below are the fastest laps achieved on all the Variations of Circuit Zandvoort in F1 history.
| | | | |
| --- | --- | --- | --- |
| TRACK VARIATION | TEAM | DRIVER-YEAR | TIME |
| 1952-1971 | FERRARI | JACKY ICKX-1970 | 1:19.23 |
| 1972-1979 | FERRARI | GILLES VILLENEUVE-1979 | 1:19.438 |
| 1980-1985 | MCLAREN | ALAIN PROST-1985 | 1:16.538 |
| 2021- | MERCEDES | LEWIS HAMILTON-2021 | 1:111.097 |
TEAMS
Only two teams have represented the Netherlands in Formula 1 and both teams competed for a handful of seasons with no true success. There are currently no projected Dutch teams entering the championship any time soon.
QUICK JUMPS
BORO
Boro was founded in the town of Bovenkerk by the Hoogenboom brothers Bob and Rody. Boro purchased and used a car constructed by Britain's Ensign team and used a Ford Cosworth engine. Boro became the first Dutch-based team in formula 1 competing at the Spanish GP in 1976 finishing in thirteenth place with Australia's Larry Perkins at the wheel. The following race at the Belgian GP would be the last race the team was able to cross the finish line in eight places.
NEVER STOOD A CHANCE
The team participated in three more races that year and retired from all three twice due to engine problems and once due to being involved in an accident. In 1977 with very limited economic resources the team attempted their luck in two races only to be disqualified from the Dutch GP for using a push start and failing to qualify for the Italian GP. With only eight races over two years under their belt the Dutch team folded.
F1 STATS
RACED FROM:1976-1977
RACES: 8
CONSTRUCTORS CHAMPIONSHIPS: 0
DRIVERS CHAMPIONSHIPS: 0
WINS: 0
PODIUMS:0
TOTAL POINTS: 0
POLE POSITIONS:0
SPYKER
Spyker's journey into Formula 1 began in 2007 but the origins of the team dated back to the inception of Jordan Racing in 1991. Eddie Jordan's team was sold to Midland F1 which eventually was sold to Spyker who was a Dutch custom car manufacturer.
Spyker became the second and last Dutch team to compete in F1. Spyker's livery was a bright orange representing the Netherlands clearly. The team competed for only one season and went through four different drivers in seventeen races. The team and their drivers struggled to compete and were a backmarker team right from the start.
ONE POINT IS BETTER THAN NONE
Germany's Adrian Sutil helped the team score their only point in F1 history at the Japan Grand Prix finishing in eighth place. Spyker got lucky during this race because he crossed the finish line in ninth but due to a twenty-five-second penalty was given to Toro Rosso who sat in eighth moving Spyker up in the final standings.
FROM JORDAN TO ASTON MARTIN
In the team's final race in Formula 1, both drivers were forced to retire early from the race. The team was sold the following, turning into the Force India team which eventually evolved into Racing Point and in its present form Aston Martin.
F1 STATS
RACED FROM: 2007
RACES: 17
CONSTRUCTORS CHAMPIONSHIPS: 0
DRIVERS CHAMPIONSHIPS: 0
WINS: 0
PODIUMS:0
TOTAL POINTS: 1
POLE POSITIONS:0
DRIVERS
QUICK JUMPS
MAX VERSTAPPEN
Max Emilian Verstappen who was born on the 30th of September in Hasselt, Belgium in 1997 races under the Dutch flag and is the only Formula 1 driver's champion representing the Netherlands.
LIKE FATHER LIKE MOTHER LIKE SON
Racing came naturally to Max with both his parents being heavily involved in motorsport. His father Jos Verstappen competed in formula 1 for over one hundred races. Max's mother Sophie Kempen also had an extensive career in Karting and played the primary role in introducing karting to Max at a young age. Max's parents separated while growing up and he spent most of his time with his father.
KARTING EXCELLENCE
Max was always a young phenom winning races against older competitors from his karting days all the way to formula 1. His karting career which lasted from 2005 until 2013 had the dutchman winning twenty-three championships or cups.
In 2014 at the age of sixteen, Max competed in the European Formula 3 Championship driving for Dutch team Van Amersfoort Racing. In thirty-three races, he won ten times and stood on the podium a total of sixteen times. Max finished in third place for the title and quickly got the attention of Formula 1 teams.
TEST DRIVER? NOT FOR LONG
Toro Rosso added Max to their roster in 2014 as a test driver in preparation of him getting his own seat in 2015. Max became the youngest driver to compete in Formula 1 at the season-opening race in Australia where unfortunately he retired thirty-two laps into the race with engine problems.
THE YOUNGEST EVER
It didn't take long for Max to be the youngest driver to score points in F1 by finishing in seventh place at the Malaysian GP, the second race of the season. Max was already developing the reputation of being a stellar driver but also a reckless or rather a very aggressive driver. In 2016 he raced with Toro Rosso for only four races before Red Bull moved him to their team replacing Daniil Kvyat.
RED BULL GIVES YOU WINGS
In his first race with Red Bull at the Spanish GP Max became the youngest driver to win a GP in F1 history beating Sebastien Vettel who previously held the record. Max continued to reach the podium in multiple races that season, securing his spot at Red Bull for years to come.
Max continued to impress his team at Red Bull winning races and achieving podiums all the while infuriating other drivers with his questionable tactics on the track that led to accidents. In 2019 and 2020 Max finished in third place for the driver's title and made it clear in 2021 that he would be the main rival to Lewis Hamilton and his Mercedes.
VERSTAPPEN V HAMILTON
In 2021 Max had his best season, scoring ten pole positions, achieving eight second-place finishes, and winning ten races. Nonetheless, the championship was decided in the last race of the season in Abu Dhabi on the final lap overtaking Hamilton to claim the title.
The race victory was shrouded in controversy over the handling of the safety car in the final laps which allowed Max to change to fresher tires than Hamilton. The race director also allowed the two lapped cars ahead of Max to overtake the safety car to unlap themselves leaving Hamilton vulnerable to attack.
ETERNAL CONTROVERSY
Max will forever be linked to this controversial moment which will be debated and argued about until the end of time! Max became the first and only Dutch driver to claim the title in Formula 1 and will be a top contender to win many more for years to come.
F1 STATS
RACED FROM: 2016-
TEAMS: TORO ROSSO, RED BULL
RACES: 141
CHAMPIONSHIPS:1
WINS: 20
PODIUMS:60
TOTAL POINTS: 1557.5
POLE POSITIONS:13
JOS VERSTAPPEN
Johannes Franciscus Verstappen who was born on the 4th of March in 1972 in Monfort, Netherlands is the father of Max Verstappen the current F1 drivers champion. Jos like his son began racing in karting at an early age winning championships and helping boost his career into single-seaters. Jos moved from karting to Formula Opel Lotus winning the European Championship in 1992. Jos went on to win another championship this time winning the German Formula Three title in 1993 winning eight races and standing on the podium fourteen times. In 1994 Jos made the big jump to Formula 1 splitting his duties as a test driver and participating in ten races.
ONE MAN'S MISFORTUNE IS ANOTHER MAN'S OPPORTUNITY
Jos entered the first two races of the season replacing an injured JJ Lehto and unfortunately had to retire from both races. Lehto took his seat back in the third race of the season only to lose it three races later due to his poor performance. Jos took over his seat and at the Hungarian GP, he scored his first podium in F1 finishing in third place.
PROUD DUTCHMEN
Jos was the first Dutch driver to stand on a podium in Formula 1 history. Unfortunately for Jos who finished in third place for a second time at the Belgian GP would also be his last podium appearance. Jos left Benetton in 1995 and began a seven-year journey with six different teams in Formula 1.
NEVER-ENDING STRUGGLES
Jos struggled to finish races driving for back-end teams retiring from most of his races or finishing outside of the points. Driving with Arrows in 2000 he came closest to another podium finishing in fourth place at the Italian GP. Jos scored his last F1 points at the Austrian GP finishing in sixth place in 2001. Jos ended his Formula 1 career driving for Minardi in 2003 and in 2005 returned to racing in the A1 Grand Prix series.
WHEN IN DOUBT GET A PORSCHE
Jos, although having a difficult F1 career, can claim a victory in his class at the 2008 24 Hours of Le Mans finishing in first driving a Porsche with his teammates and fellow dutchmen Peter van Merksteijn Sr and Jeroen Bleekemolen.
F1 STATS
RACED FROM: 1994-1998, 2000-2001, 2003
TEAMS: BENETTON, ARROWS, TYRELL, STEWART, MINARDI, SIMTEK, FOOTWORK
RACES: 106
CHAMPIONSHIPS:0
WINS:0
PODIUMS:2
TOTAL POINTS:17
POLE POSITIONS:0
UP AND COMERS
With Max Verstappen becoming a central figure in Formula 1 the future number of Dutch drivers attempting to equal will certainly grow. Other than Max no other Dutch Driver has been able to win a race in F1 creating huge shoes to fill at the junior levels. There is currently only one Dutch driver competing in the Formula 2 or 3 levels.
RICHARD VERSCHOOR
Richard Verschoor who was born on the 16th of December in 2000 in Benschop is currently racing for Trident Racing in Formula 2. Verschoor started karting at the age of eleven in 2011 and won his first Cup in 2014 and his first championship in 2015. Verschoor moved to single-seaters in 2016 competing in Formula 4 winning the SMP F4 Championship and the Spanish F4 championship.
Verschoor continued his way up the ranks in 2017 competing in multiple Formula Renault series and even finished in third place for the Toyota Racing Series title. Verschoor became the first Dutch driver to win the challenging Macau Grand Prix in 2019.In 2019 he also competed at the Formula 3 level where he remained and solely competed in 2020. In 2021 Verschoor won his first race in Formula 2 at the Silverstone GP. He is currently racing for Trident in Formula 2 and only he can determine his future by hopefully winning some more races if he wishes to reach F1.