Formula 1's Dutch Grand Prix Travel Guide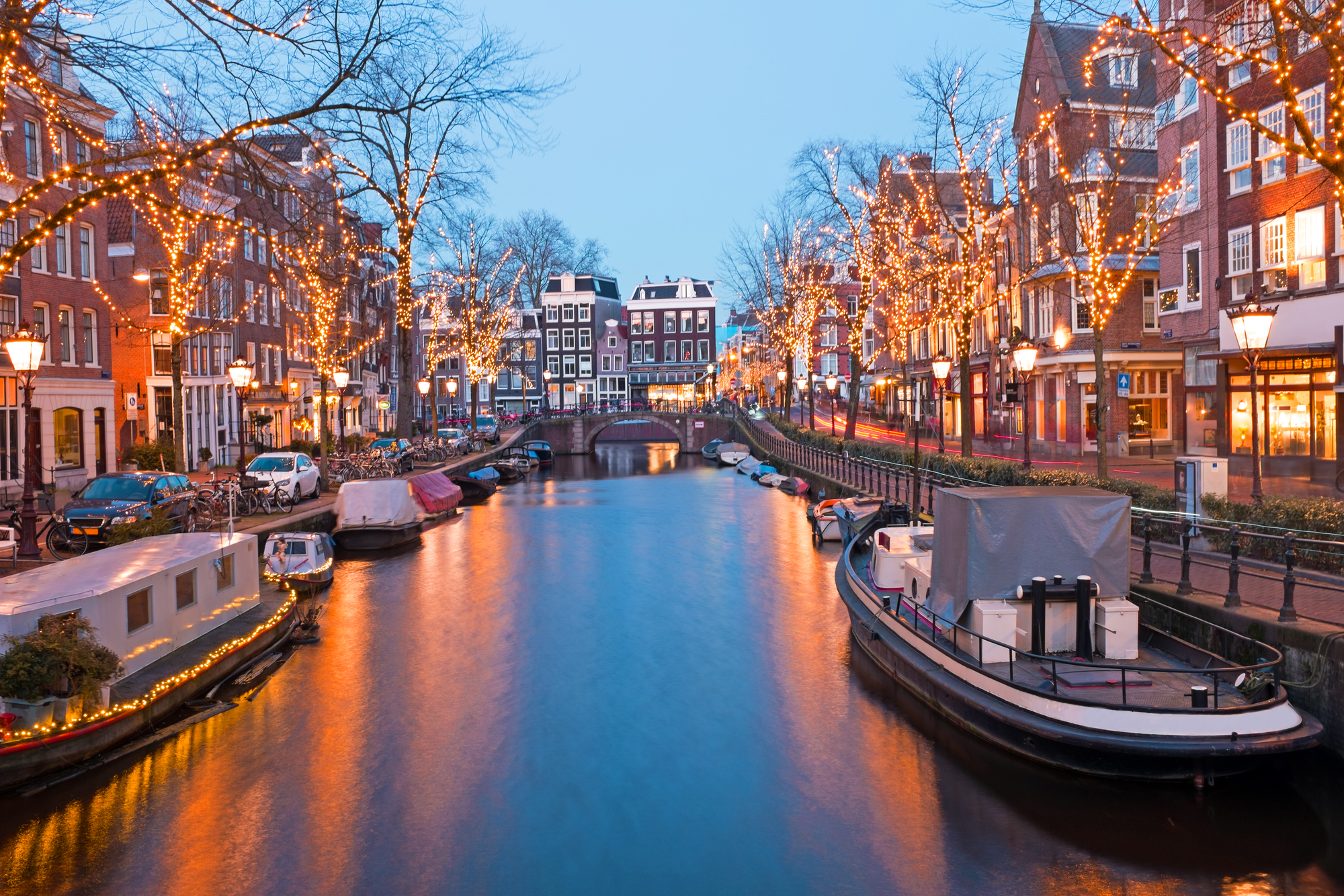 With the return of Formula 1's Dutch Grand Prix a couple of years ago also came the return of a great excuse to travel to the Netherlands and Amsterdam. The Dutch Grand Prix takes place in Zandvoort a small city about a half-hour away from Amsterdam which means you can experience both cities and go completely wild in Amsterdam as so many have before.
Formula 1's popularity in the country has skyrocketed since their very own Max Verstappen became competitive and won a driver's championship in 2021. During Grand Prix weekend you can expect the locals to be excited and pumped up for the big race.
Get your tickets here and let us help you plan the ultimate Grand Prix experience for you.
PACKING YOUR BAGS
You have your race tickets; your flight is booked, and the time has come to pack your bags for your Dutch Grand Prix weekend. Packing the essentials like toiletries, socks, and underwear is easy but considering the weather is important for what clothing you should pack.
Amsterdam and Zandvoort present an interesting dilemma when it comes to predicting the weather because of their coastal positioning by the North Sea. The race takes place in early September which means you can still get some summer-like days but on average temperatures hover around twenty degrees.
Rain is also very common around this time and to complicate matters the wind can chill you to the bone too. The best way to pack is to make sure you cover all your bases and check the weather forecast daily. Forget the bathing suit and flip flops and make sure your autumn wear is up to par.
AIRPORTS AND TRANSPORTATION
The Dutch Grand Prix will have you land at Amsterdam's Schiphol Airport which is between Zandvoort and Amsterdam. You can easily reach either city by train or bus which on average can take about fifteen to thirty minutes depending on traffic.
If you intend to stay in Zandvoort keep in mind that the whole city is closed off to incoming cars during the race weekend. That means taking a car to Zandvoort without a parking spot already reserved is nearly impossible.
PUBLIC TRANSPORTATION
Public transport is your best bet if you are staying in Amsterdam and intend to make the daily trek to Zandvoort. Due to the large influx of F1 fans, we strongly suggest you book your bus and train tickets early to avoid any complications.
TAKE A BIKE RIDE
If you are fit enough you can also rent a bicycle and a place to park it at the track especially if you are staying in Zandvoort. In fact, if you have booked your hotel in Zandvoort walking to the track is easy and won't consume time.
WHERE TO STAY
Choosing where to stay will depend on if you have already visited Amsterdam before. If you have already experienced Amsterdam, becoming a hotel in Zandvoort assures a different kind of experience, especially during the GP weekend.
In either case, you can always visit both cities due to the close proximity. Aside from Amsterdam and Zandvoort, you can also book your accommodations in Haarlem and the Hague which also neighbor the circuit and offer the same services to reach the track.
ZANDVOORT
Zandvoort sits on the coast of the Netherlands so you can expect many hotels to be overlooking the North Sea. No matter where you book in Zandvoort because of its small size you can access all the restaurants, shops, and bars by foot or short public transit rides.
Booking your hotels here early is absolutely essential if you intend to find any rooms. Zandvoort hotels offer a wide range of hotels that suit any budget. Worst comes to worst you can always spend your weekend camping near the track.
AMSTERDAM
Amsterdam is a very different beast than Zandvoort just in terms of size and options. Amsterdam has developed the reputation of being a wild party city but there is also a beautiful culture that resides in the backdrop of the city.
Traveling from the central train station you can get to the Zandvoort Circuit in a half hour or so. This means booking your hotel is a cinch because the train system and public transit is everywhere giving you easy access to the track.
Amsterdam offers a ton of hostels if you're looking for a cheap place to stay but you'll be sharing your space with other tourists. Hotels and Airbnb are plentiful too and depending on your budget you can rent out some incredible spaces. We recommend staying in the Amsterdam Centrum which connects you to many attractions and the red-light district with ease.
WHERE TO EAT
The Dutch aren't necessarily known for their cuisine, but it is worth trying during your stay in the country. Some of the Netherland's more popular dishes are rooted in meat, vegetables, and potatoes. Another popular dish is Poffertjes which are basically Dutch baby pancakes and absolutely delicious.
NO NEED TO FEAR THE MUNCHIES
Aside from Dutch cuisine, you will find all the standard international cuisines available in any European metropolis. You can enjoy some great food found in a small hole-in-the-wall resto to a Michelin star restaurant to keep your hunger at bay.
Listed below are some of the best restaurants you should try in Zandvoort and Amsterdam.
AMSTERDAM RESTAURANTS
ZANDVOORT RESTAURANTS
NIGHTLIFE
AMSTERDAM
A DIFFERENT KIND OF WONDERLAND
IF it's your first time in Amsterdam you need to be a little open-minded especially if you decide to take a walk in the Red-Light District. Prostitution is legal in the Netherlands and sex workers are on full display in storefront windows ready to offer you their services. In the Red-Light District, you can also find performance halls where you can watch strip shows which may or may not include a live sex show.
Aside from the liberal approach to sex, Amsterdam is also home to many cafés and shops that sell marijuana which is legal, and you can enjoy a puff or two if you so choose. If you're feeling brave enough to inquire about the "space cakes", be forewarned your trip will take on a different experience.
PARTY ALL NIGHT LONG
There is more to see than the Red-Light District, Amsterdam is home to some of Europe's wildest nightclubs and bars that party on until the wee hours of the night. Whatever nighttime activity you choose to partake in, please remember to save some energy for the race!
Here's a list of some of the hottest clubs and bars to visit in Amsterdam.
AMSTERDAM-NIGHTCLUBS
AMSTERDAM-BARS
ZANDVOORT
The nightlife experience In Zandvoort will have much fewer clubs and bars available to choose from but rather than quantity, quality is assured. Besides, partying at a beach club after the race is a great way to wind down your weekend. Due to the increased volume of visitors during the Grand Prix be sure to book and reserve your spots early!
ZANDVOORT NIGHTCLUBS AND BARS
SIGHTSEEING
AMSTERDAM
The Grand Prix will be your focal point of the weekend but sightseeing in Amsterdam and Zandvoort will also provide plenty of eye candy for you. Both cities offer different experiences because of their different inherent natures one being a large city and the other a beach town resort
Amsterdam isn't only home to the red-light district but has beautiful architecture littered across the city. For museum buffs, the Van Gogh and Rembrandt museums are a must-see but do expect some lineups due to their popularity. You can even visit the Sex Museum and learn the history of vibrators, dildos, contraceptives, and more.
You can enjoy the city by taking a cruise on the many canals of the city allowing you to see as much of the city as possible. Beer drinkers can visit the Heineken Brewery and go on a tour that includes plenty of golden brews to keep you well hydrated and possibly walking crooked.
On a more somber note, you can also visit the Anne Frank House which is the actual house Anne Frank was hiding in while writing her world-famous diary during WW2.
ZANDVOORT
Zandvoort is much more laid back compared to nearby Amsterdam and your sightseeing adventures can mostly be done on foot due to the beach town's small size. The beach and boardwalk will be your main path to experience.

During Grand Prix weekend you can expect plenty of activities and pop-up exhibitions to take place around the small city. In all honesty, sightseeing is best in Amsterdam and lucky for you it's only a half-hour away!
THINGS TO CONSIDER
Travel Visas are not necessary for travelers visiting from outside of the European Union.
The currency used is the Euro and most major credit cards are accepted in the Netherlands
In Amsterdam please respect the dedicated bike lanes, cyclists have no tolerance for wayward pedestrians.
Speaking Dutch is a great asset. English, German and French is commonly used making Amsterdam and Zandvoort extremely tourist-friendly.
Bring a power adaptor if you are traveling from outside of Europe. Type C and F sockets are used in the Netherlands
Be courteous with the locals; they deal with rowdy tourists all the time and their patience can be rather thin. Showing respect goes a long way here.