Formula 1's Japanese Grand Prix Travel Guide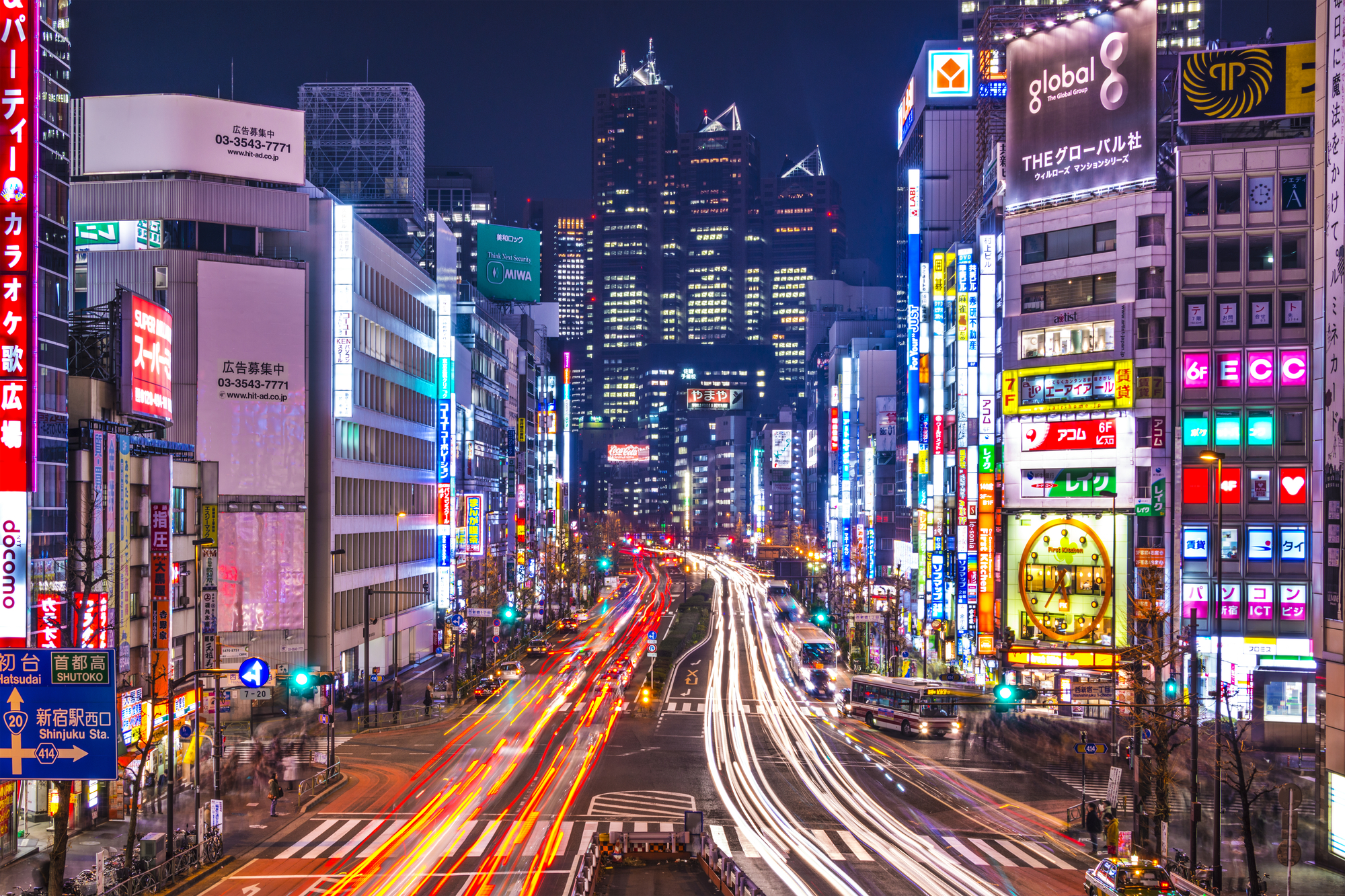 The Japanese Grand Prix has provided some of the wildest and most exciting races in history and continues to be one of the drivers and fans most beloved races on the F1 schedule. The GP takes place at the Suzuka International Circuit in the city of Suzuka.
Suzuka is a small city with a population of 200,000 and is found in the northern part of Japan. Suzuka is an industrial city and home to Honda and its automobile factories. For the best Grand Prix Experience, we suggest staying in some more friendly tourist cities like Nagoya but leaving Tokyo out of your plans is a foolish thought.
PICKING THE RIGHT CITY
When preparing for the Japanese Grand Prix the first major hurdle will be choosing which city to reside in. Suzuka does have some accommodations but the city itself does not have much else to offer. The closest most tourist-friendly city is Nagoya which is about an hour or 65km away from Suzuka.
Nagoya has much more to offer than Suzuka in terms of accommodations, nightlife and restaurants. Tokyo is naturally a must-see but one must consider the five-hour car ride to Suzuka which can also take even longer depending on traffic.
Osaka, Kyoto, and Toyota are also plausible cities to stay in during your Grand Prix weekend, but they too require some longer travel times to reach Suzuka.
YOUR BEST BET
We suggest landing in Tokyo and staying for at least one night before heading to Nagoya to finish off your Grand Prix weekend. That way you can experience one of the world's most popular metropolises and avoid long travel times once you're settled in Nagoya.
PACKING YOUR BAGS
The Japanese GP traditionally takes place in the fall months and the temperatures in Suzuka can hover around twenty degrees and fall to 12 degrees on some days. Formula 1 fans also know that rain is never off the table during the Grand Prix so packing rain gear is a wise decision. You should also pack some light wear alongside your autumn gear which prepares you for any weather Suzuka provides.
WHERE TO STAY
IF you decide to follow our suggestion of visiting Tokyo and Nagoya during GP weekend finding a hotel will not be difficult. Hotels are everywhere but not all of them can provide the F1 quality you rightly deserve.
TOKYO
Tokyo offers seven areas where you can find hotels and the most tourist-friendly of the seven are the Shinjuku and Ginza areas. Both these areas give you easy access to public transport and the Narita International Airport because driving in Tokyo is insane and you should avoid doing so.
These prime areas are also located near most of the best sightseeing spots and not to mention the best restaurants and bars too. Hotels are available for every budget imaginable, just be sure to ask about the size of your rooms because some hotel rooms can get quite small.
NAGOYA
On the second leg of your trip, Nagoya will feel like a small village compared to Tokyo despite it being one of the biggest cities in Japan. Nagoya, like Tokyo, has many districts or areas that offer a multitude of hotels. We suggest staying in any of the three following areas: The Nakamura Ward, the Sakae District, and the Nishiki District.
The Nakamura District is a great location because of the easy access to public transport which makes life much easier traveling within Nagoya. The Sakae and Nishiki Districts are where all the action takes place in the city and where you will find all the best bars, nightclubs, restaurants, and plenty of places to shop too.
Booking with Grand Prix Experience we can find you the best hotels simply by clicking here.
SUZUKA
In the city where the circuit hotels are available, you will be missing out and experiencing an entertaining weekend in the other cities. Suzuka is much more laid back and smaller than its neighboring cities. If you simply want to get to the track with ease and enjoy the simpler things in Suzuka please book your hotel here.
WHERE TO EAT
Japanese cuisine is always a favorite of many foodies and to have some in Japan is even better. Japanese cuisine is extremely versatile, blending seafood and fresh vegetables with delicious consequences. Yes, sushi has become their cuisine's most popular type of dish but there are many other Japanese dishes worthy of your palate.
Whether you are in Tokyo, Nagoya, or another of the large cities in Japan you will have your mind blown by the amazing restaurants at your disposal. You also need not worry if you are fed up with Japanese cuisine because you can also find a slew of restaurants serving international cuisines from the west.
Here are some of the best restaurants you need to seek out to keep your hunger at bay.
TOKYO RESTAURANTS
NAGOYA RESTAURANTS
NIGHTLIFE
Japan's nightlife is exceptionally unique and will leave you speechless by the end of your GP weekend. When the sun goes down Japan's biggest cities light up with massive billboards and signs tempting travelers to drink and party.
Karaoke bars are common so if you're feeling like Sinatra is flowing in your veins this is the country to do it in. The choice of bars and nightclubs is endless, especially in Tokyo and each of them has their own distinct personality.
You can find establishments that cater to every niche, even the weirdest ones you can imagine. All we can say is good luck and enjoy the incredible ride Japan's nightlife truly is! Here are some of the best bars and clubs to hit up during your stay.
TOKYO NIGHTCLUBS
TOKYO BARS
NAGOYA NIGHTCLUBS & BARS
SIGHTSEEING
Visual stimulation is never lacking in any of Japan's cities, giving you plenty to enjoy during your stay. Japan offers a beautiful blend of traditional culture and modern technological culture.
This culture clash is something to behold because in one area you'll find beautiful ancestral pagodas and in other areas, gigantic skyscrapers are littered with billboards promoting the latest trends.
The land of the rising sun is extremely unique and worth visiting not only for a great race but for the beauty the country has to offer.
TOKYO
In Tokyo just looking into the horizon Mount Fuji, Japan's tallest and most iconic mountain overlooks the city from afar. Day trips are available to visit Mount Fuji, but you will need to attempt the trek before or after the GP.
A great alternative is to visit the Tokyo Skytree which is a tall skyscraper that provides an observation deck that allows you to not only see Mt Fuji but also the rest of the city. Visiting the Imperial Palace or the Senso-Ji temple will transport you back in time, giving you an understanding of the history of Japan.
The Shinjuku Gyoen National Garden is also another delightful escape from the bustling streets of Tokyo. This garden is massive and nearly every inch of it is picturesque and worth a visit if you have the time. There is a Disneyland in Tokyo if you are traveling with children and want to start or end your trip with Mickey Mouse.
NAGOYA
Nagoya is very similar to Tokyo but much smaller in scale but regardless of that, there are some beautiful sites to visit. Racing fans will enjoy visiting the Toyota Museums where they can learn the history of the legendary automobile company.
The Nagoya Castle, Atsuta Jingu Shrine, and the Meiji-Mura Museum give you beautiful glimpses of the past and the remarkable architecture each of the locations offers. To catch a better view of the city you can scale the Nagoya TV Tower which stands nearly 200 meters and offers an observation deck that sits 100 meters in the sky.
THINGS TO CONSIDER
Travel visas are not necessary for most western countries including the European Union, North America, and Australia.
Get ready to set your watches to +9 hours GMT
Europeans will need to bring power adaptors to plug their electronic devices. Japan uses Type A/B sockets
Learning some key Japanese phrases can be helpful because the local's mastery of English is rare.
The currency used is the Japanese Yen (JPY). Pro tip always has cash on you!
Tipping is not customary.
Do not litter.
Automobiles drive on the left-hand side.
Bowing is common and don't be shy to return the gesture.