Formula 1's 2022 Australian Grand Prix Race Review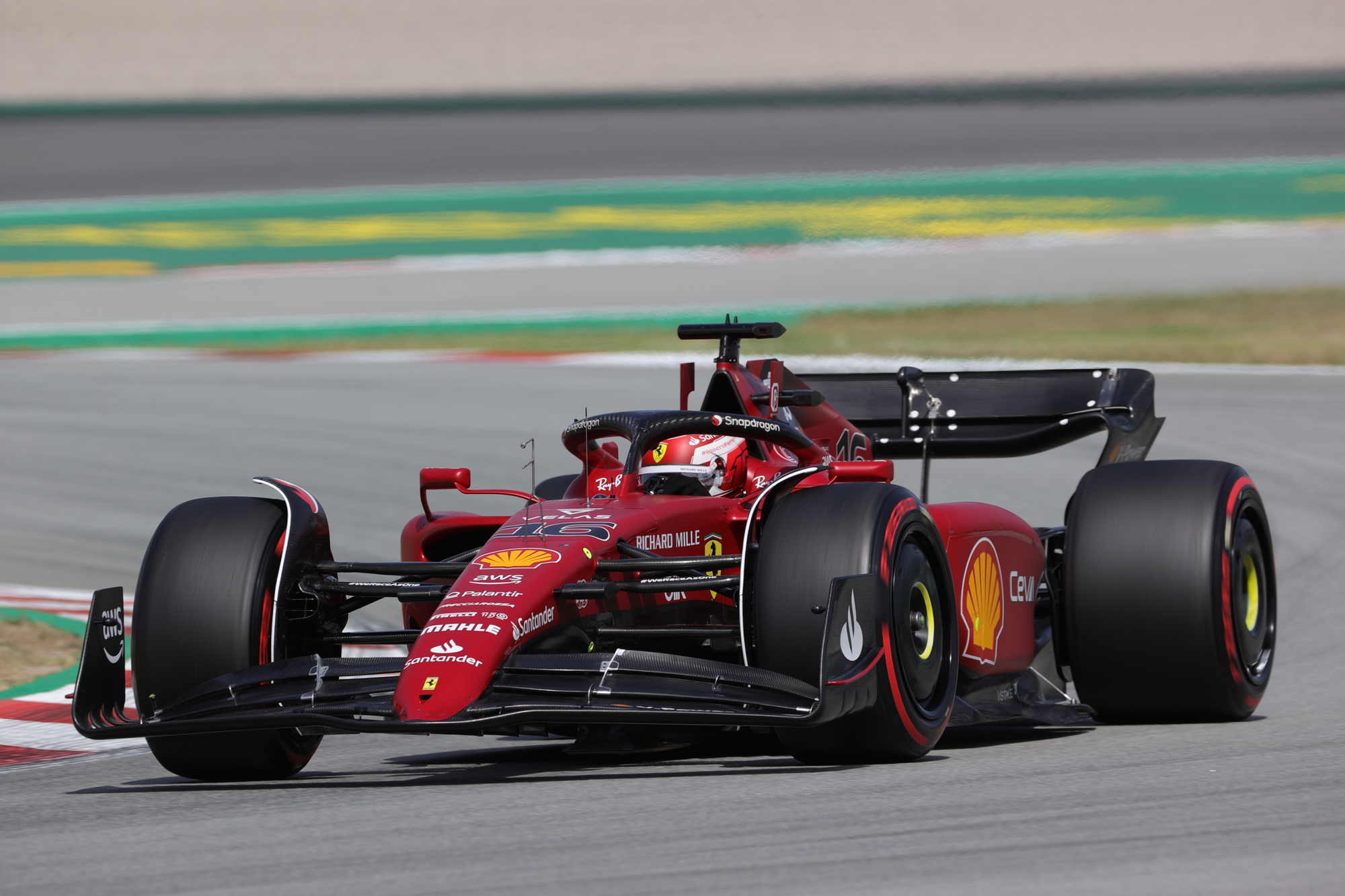 ALBERT PARK OPENS ONCE AGAIN
For the first time in two years, the Australian Grand Prix returned to Formula 1 in Melbourne at the Albert Park Circuit with high hopes of continuing the entertaining start of the season. The battle between Ferrari and Red Bull was at the forefront with fans wondering who will come out on top down under.
QUALIFYING
The weekend began with drivers testing out the latest layout of the circuit which included four DRS zones to increase overtaking. By the time qualifying came around the number of DRS zones was dropped down to three due to safety concerns.
MCLAREN AND MERCEDES SHOW IMPROVEMENT
Mclaren enjoyed their first solid qualifying sessions of the season with Lando Norris landing P4 and hometown favorite Daniel Ricciardo in P7. Mercedes, who has faced many questions about their pace and the power of their engines, also had an impressive qualifying with Lewis Hamilton in fifth place and George Russell in sixth.
ALONSO COMES CLOSE
Fernando Alonso was on pace for pole position when disaster struck when he lost control of his Alpine forcing him to start the race in tenth. Red Bull performed well, securing second and third on the grid with Max Verstappen in second and Sergio Perez in third.
THE FIRST OF MANY FIRSTS
Ferrari won the day but also suffered due to Carlos Sainz Jr. qualifying in ninth place after he was unable to complete his qualifying lap due to a red flag halting the session. Charles Leclerc claimed his third straight pole position for Ferrari and was the first pole in Australia since Kimi Raikonnen achieved it in 2007.
RACEDAY
HUNTING FOR THE CHEQUERED FLAG
The sun fought through clouds on race day that promised to provide a dry race as the cars lined up at the starting line ready for battle. The red lights went off and Ferrari and Leclcerc took off without issue and led the race from the start.
HAMILTON MAKES MOVES, SAINZ LOST IN THE GRAVEL
Hamilton made a bold move, overtaking Norris and Perez putting him in third place. Sainz, who was already having a miserable weekend, slid from ninth to thirteenth place struggling with his hard tires.
Two laps later Sainz still struggled with his tires and lost control of his Ferrrari spinning out into the gravel at turn 10 leaving him stranded and out of the race. As a result of Sainz's incident, a safety car was deployed and the race restarted on lap 7 without any major changes at the front of the pack.
LECLERC STRETCHES HIS LEGS
Leclerc continued to lead the race, creating a larger gap over Verstappen on every lap. Perez went on the hunt for Hamilton and bided his time not taking any bold moves to overtake the Brit and eventually on Lap 10 Perez breezed and passed into third place.
VETTEL ADDS A TWIST
Sebastien Vettel, whose season with Aston Martin is already looking like one to forget crashed on Lap 24 forcing another safety car onto the track. Leclerc entered the pits before the safety car and had enough of a lead to maintain control of the race and P1.
RUSSEL PLAYS IT SMART
Mercedes and Russel scored big during this safety car session pitting quickly and exited the pits in third place, which left Perez in fifth place. The race restarted on Lap 27 and Verstappen challenged Leclerc but was unable to overtake the mighty Ferrari of Leclerc who pulled away steadily from his rivals.
RED BULL FAILS VERSTAPPEN AGAIN
Perez once again had to climb up the ranks and worked his way back to third on Lap 37 leaving Mercedes in fourth and fifth place. Red Bull's joy lasted for only two laps because Verstappen lost power to his Red Bull and was forced to pull over as his car caught fire. A fuel leak caused the incident and Verstappen was left without points for the second time this season.
RUSSEL'S FIRST PODIUM WITH MERCEDES
The race went on and fans were hoping to see a battle between Russel, who was in third with Hamilton trailing him. Unfortunately, Hamilton's Mercedes was overheating and had to back off allowing Russel to score his first podium with Mercedes in third place. Perez, whose race wasn't the smoothest, finished in second place which was his first podium of the season.
FIRST LECLERC GRAND SLAM
Charles Leclerc hit the first grand slam of his career taking pole, leading every single lap of the race, achieving the fastest lap, and securing his second win of the season. This was also Ferrari's first grand slam since Alonso scored it in Singapore in 2010.
In a race with many firsts, it was also the first win for Ferrari since 2018 with Sebastien Vettel. Charles Leclerc's stellar weekend will make Ferrari fans hungry for more as Formula 1 heads to Imola, Italy for the next Grand Prix.
THE REST OF THE PACK
MCLAREN SHOW SOME PRIDE
Mclaren for the first time this season could leave the race without shame with Norris finishing in fifth and Ricciardo in sixth. Esteban Ocon and his Alpine continued to be consistent everyrace finishing in the points in seventh place followed by yet another solid run by Valterri Bottas in eight driving for Alfa Romeo.
ALBON THE TIRE WHISPERER
Alpha Tauri and Pierre Gasly finished in ninth place followed by Alexander Albon and Williams in tenth place. Albon's performance was one of the stories of the day because he did not pit for fifty-four laps using and managed his hard tires beautifully. Albon was forced to make a pit stop on the final because of a rule stating you must change your tires at least once during a race or risk being disqualified. It was Williams' first point in 2022.
IMOLA AWAITS
Ferrari will be returning to Italy with a substantial lead in both the constructors and drivers championships and will be looking to give their home crowd more glory. Red Bull and Verstappen are already feeling the heat while Mercedes, who was supposed to be on the outside looking in, continues to improve and reach the podium. In Imola, it will be crucial for Red Bull to have a solid performance if they want to keep Ferrari from galloping away in the standings.
2022 AUSTRALIA GRAND PRIX FINAL STANDINGS
| | | | | |
| --- | --- | --- | --- | --- |
| RANK | DRIVER | COUNTRY | TEAM | FASTEST LAP |
| 1 | CHARLES LECLCERC | MONACO | FERRARI | 1:20.260 |
| 2 | SERGIO PEREZ | MEXICO | RED BULL | |
| 3 | GEORGE RUSSLE | BRITAIN | MERCEDES | |
| 4 | LEWIS HAMILTON | BRITAIN | MERCEDES | |
| 5 | LANDO NORRIS | BRITAIN | MCLAREN | |
| 6 | DANIEL RICCIARDO | AUSTRALIA | MCLAREN | |
| 7 | ESTEBAN OCON | FRANCE | ALPINE | |
| 8 | VALTERRI BOTTAS | FINLAND | ALFA ROMEO | |
| 9 | PIERRE GASLY | FRANCE | ALPHA TAURI | |
| 10 | ALEXANDER ALBON | THAILAND | WILLIAMS | |
| 11 | ZHOU GUANYU | CHINA | ALFA ROMEO | |
| 12 | LANCE STROLL | CANADA | ASTON MARTIN | |
| 13 | MICK SCHUMACHER | GERMANY | HAAS | |
| 14 | KEVIN MAGNUSSEN | DENMARK | HAAS | |
| 15 | YUKI TSUNODA | JAPAN | ALPHA TAURI | |
| 16 | NICHOLAS LATIFFI | CANADA | WILLIAMS | |
| 17 | FERNANDO ALONSO | SPAIN | ALPINE | |
| RETIRED | MAX VERSTAPPEN-LAP 38 | NETHERLANDS | RED BULL | |
| RETIRED | SEBASTIEN VETTEL-LAP 22 | GERMANY | ASTON MARTIN | |
| RETIRED | CARLOS SAINZ JR-LAP 1 | SPAIN | FERRARI | |