British Grand Prix 2020 (Second Race – August 7 2020)
2020 Race Status:
NEW DATE CONFIRMED
Original Date:
n/a
New 2020 Date:
August 7, 2020 - August 9, 2020
City:
Silverstone, Great Britain
Circuit:
Silverstone Circuit
Official Name:
EMIRATES FORMULA 1 70TH ANNIVERSARY GRAND PRIX
NOTE: This is a second British Grand Prix race that has been added to the 2020 calendar due to the COVID-19 situation.
In 1950, the Silverstone Circuit hosted its first British Grand Prix, bringing the race to the quiet East Midland countryside of the United Kingdom. Despite the isolation, Silverstone Circuit draws in a rowdy crowd for race weekend.
Outlying towns of Towcester, Whittlebury, Buckingham, Banbury, and Milton Keynes offer small attractions and select entertainment to coincide with the British Grand Prix weekend while Silverstone Circuit provides spectators with race-related activities to enjoy leading up to the main event.

British Grand Prix Race & Ticket Updates
Enter your email below to be notified when tickets go on sale and when time-limited deals become available.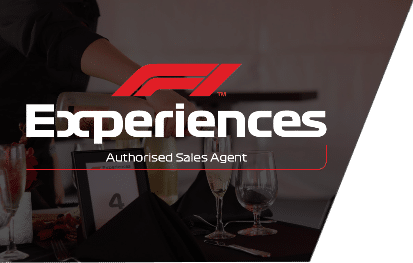 Great Britain #2 Grand Prix Race Tickets
Official F1 Ticket Packages include exclusive benefits that you cannot get anywhere else! No matter which race you attend, F1 Experiences brings you the best tickets available, first-class hotels, and unprecedented access to team garages, the pit lane, drivers, and more!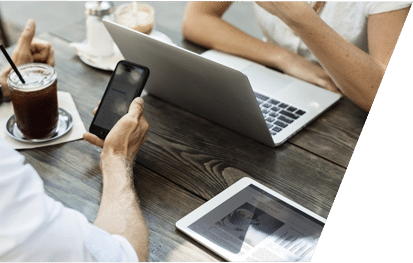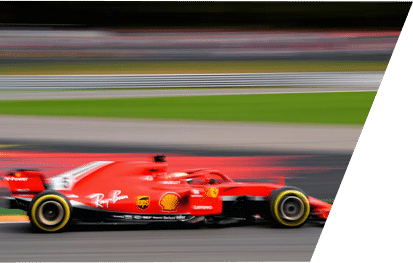 RACE SCHEDULE & INFO
Get all the info you need for race week in Great Britain #2! The race schedule, events, track activities, how to get to the track, what's allowed or prohibited at the track, and many more frequently asked questions.
Make your Great Britain Grand Prix trip one to remember!
ABOUT THE British Grand Prix
Silverstone Circuit will once again invite drivers to tackle its 18 turns in front of nearly 150,000 people. Each leg of the race runs 5.891 km and features plenty of stretches for overtaking. Silverstone has been modified through the years to increase the stakes and make the British Grand Prix one of the most thrilling events of the season.
Fingers are crossed across the board, especially after the excitement of the 2018 race. Several crashes, including one involving Grand Prix frontman Lewis Hamilton, wound up resulting in three retirees at laps 31 and 37. It was a close race for the top five spots, with Sebastian Vettel of Germany taking 25 points and Hamilton scoring 18, just 2.26 seconds behind.
Silverstone may be a ways away from the heart of England at London, but that doesn't mean it's not fitting to host the Grand Prix. In fact, it's proven time and time again that travelers love coming out to the sleepy village in the British countryside. Silverstone is situated in the middle of Motorsport Valley, and traveling to outlying towns and cities will give race fans plenty to see and do. Teams, manufacturers, and businesses associated with Motorsport speckle the "valley."
Nearby Towcester is a pleasant stop-off during the weekend, offering plenty of surprises for a countryside town. A market tends to be the big draw to the quaint town. For a more modern city, travel to Milton Keynes. It's quite a bit different from the more historic towns that have retained their country appearance. Milton Keynes has welcomed new big businesses, leading to a recent boost in amenities and entertainment.
The beauty of the countryside is intoxicating and is a fine layover while waiting for the roar of the engines to echo from Silverstone.
VISITOR & TOURIST INFORMATION
AVERAGE RATES OF NEARBY HOTELS
3-star:

£150GBP/night ($194USD)

4-star:

£300GBP/night ($387USD)

5-star:

£400GBP/night ($517USD)
AVERAGE TEMPERATURE DURING RACE WEEK
High of 22°C (72°F)

Low of 16°C (60°F)
CURRENCY
The United Kingdom uses the British Pound (GBP). Here are some common conversions:
United States Dollar:

£1GBP = $1.30USD — $1USD = £0.77GBP

Euro:

£

1GBP= 1.20EUR — 1EUR =

£0

.83CAD

Canadian Dollar:

£1GBP = $1.72CAD — $1CAD = £0.58

GBP
LANGUAGES
The primary language spoken in the United Kingdom is English.
ATTRACTIONS AND THINGS TO DO
In the immediate area of Silverstone, spectators will find a small selection of activities and venues to fill the weekend with, including:
Silverstone Shooting Centre

Silverstone Driving Experiences
On the outskirts of Silverstone, spectators can enjoy history and see the natural side of the United Kingdom at:
Towcester Museum & Visitor Center

Whittlebury Park

Old Gaol Museum

St. James Lake
Though race weekend parties and festivals are sparse, Silverstone hosts the Launch Party and After Party in honor of the Grand Prix
Largest Nearby Cities
London

127 km (79 mi) to Towcester

1 h 38 min drive

Manchester

234 km (146 mi) to Towcester

3 h 9 min drive

Edinburgh

560 km (348 mi) to Towcester

6 h 23 min drive
The Bahrain National Museum

Remains of the Qal'at al-Bahrain Fort

Bab Al Bahrain
If weather permits, spectators can make use of nearby beaches or the Wahooo Water Park. There is an abundance of shopping near the City Centre of Bahrain. Visitors can also see the 400-year-old Tree of Life or the Bahrain World Trade Center.
THE CIRCUIT
Circuit Name: Silverstone Circuit
Track Location: Silverstone, near the Northamptonshire villages of Whittlebury and Towcester
Distance from the Closest Airport: 49 km (30.5 mi) to London Luton Airport  
Distance from Downtown: 28 km (17.4 mi) to Downtown Milton Keynes
Year Opened: 1947
First Grand Prix: 1950
Construction on Silverstone began to replace the Brooklands circuit, which was damaged during World War II. It was built on a Royal Air Force bomber station and is the longest and among the most demanding tracks in the United Kingdom.
The first race run at Silverstone was the Royal Automobile Club International Grand Prix in 1948, during which Luigi Villoresi of Italy won.