Styrian Grand Prix 2021 (Second Race – June 27)
Date:
June 25, 2021 - June 27, 2021
City:
Spielberg, Austria
Circuit:
Red Bull Ring
Official Name:
FORMULA 1 PIRELLI GROSSER PREIS DER STEIERMARK 2021
NOTE: This is a second Austrian Grand Prix race that has been added to the 2021 calendar.
Spielberg offers casual accommodations and a quaint location for Grand Prix spectators. Red Bull Ring is the town's biggest attraction but it offers a lot to keep spectators engaged.
In the mountains of Styrian, the Austrian Grand Prix is isolated from big cities. Short travel to Graz and Styria gives spectators entertainment, activities, and adventure to enjoy during race weekend.

Styrian Grand Prix Race & Ticket Updates
Enter your email below to be notified when tickets go on sale and when time-limited deals become available.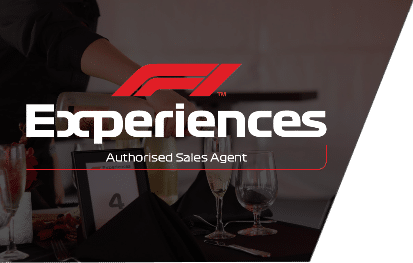 Austria #2 Grand Prix Race Tickets
Official F1 Ticket Packages include exclusive benefits that you cannot get anywhere else! No matter which race you attend, F1 Experiences brings you the best tickets available, first-class hotels, and unprecedented access to team garages, the pit lane, drivers, and more!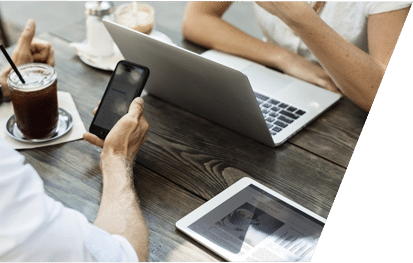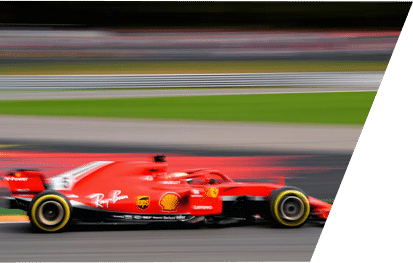 RACE SCHEDULE & INFO
Get all the info you need for race week in Austria #2! The race schedule, events, track activities, how to get to the track, what's allowed or prohibited at the track, and many more frequently asked questions.
Make your Austria Grand Prix trip one to remember!
ABOUT THE Styrian Grand Prix
Many of the greatest Grand Prix take place right in the heart of the city. On June 30, 2019, tourists will travel to the countryside of Spielberg, Austria for a race that breaks from the norm. Surrounded by emerald greenery, towering mountains, and stretches of dense forestry, Red Bull Ring may offer one of the most picturesque backdrops a Grand Prix circuit has. Since the 1970s, Red Bull Ring, known formally as A1-Ring and Osterreichring, has been a staple of Spielberg's countryside.
Ten manageable turns create excitement along the 4.318 km track. Drivers have even commented on both the stunning surroundings and the circuit's make-up, stating "no other place had a more exciting mix" of "curves, extreme speed and bumps." Its layout may make it look tame, but the Red Bull Ring, redesigned and reopened under new management in 2014, is everything but docile.
The 2018 Austrian Grand Prix was a close one for the top three positions but was not without the thrills expected of such a unique track. Dutch racer Max Verstappen crossed the finish line at the 1:21:56 mark. Just behind him at 1.504s over was Kimi Raikkonen of Finland. Just three seconds behind Verstappen was Germany's favorite Sebastian Vettel. Six drivers were forced to retire, including German driver Stoffel Vandoorne who suffered collision damage with just six laps to go.
There is no doubt that the surroundings of Red Bull Ring will appeal to spectators, but before the race, they'll be looking for more to satiate their need for something new and exciting. Luckily, Austria has no shortage of beautiful things to see.
Arriving early for race weekend provides the opportunity to get to know the Austrian countryside a little better. The hills of Spielberg are great for hiking and even offer access to sites like the Trommelberg watchtower. The view from above rivals that of the circuit, though this one is undeniably more picturesque.
The nearby city of Graz overs an entirely different experience, one marked by fascinating architecture and a mingling of the old and modern. The town itself is a UNESCO heritage site, so there is plenty to see. A favorite is Glockenspiel, a clock that comes to life at specific hours with a song accompanied by dancing figurines.
Back in Spielberg, where the Formula 1 festivities take over the streets, visitors can stick with the "car" theme and take a stroll through the Beetle-Car Museum. For an even more unique museum, Carnival Museum showcases thousands of exhibits dating back to the Roman Empire detailing the existence and timeline of carnivals.
While a camera is recommended regardless of the race, the Austrian Grand Prix is one where the scenery makes it an absolute must.
VISITOR & TOURIST INFORMATION
AVERAGE RATES OF NEARBY HOTELS
3-star: 89EUR/night  ($100USD)

4-star: 134EUR/night ($150USD)

5-star: 179EUR/night ($200USD
AVERAGE TEMPERATURE DURING RACE WEEK
High of 24°C (76°F)

Low of 12°C (53°F)
CURRENCY
Austria uses the Euro (EUR). Here are some common conversions:
United States Dollar: 1EUR =  $1.10USD — $1USD = 0.91EUR

Canadian Dollar: 1EUR = $1.48CAD — $1CAD = 0.68EUR

British Pound: 1EUR

= £0.86

GBP —

£1GBP = 1.16EUR
LANGUAGES
The primary language spoken in Austria is German, but English is also widely spoken in tourist areas.
ATTRACTIONS AND THINGS TO DO
The Red Bull Ring is the big attraction in Spielberg, but spectators will find history and sightseeing to enjoy at:
Militär Luftfahrtmuseum Zeltweg

Planetarium Judenburg

Wipfelwanderweg Rachau

Abtei Seckau

Stadtmuseum Judenburg
Adventure awaits at:
Adventure Erzberg

Rachau Treetop Hiking Route

Schaubergwerk Oberzeiring
A short drive away, spectators will find the city of Graz and:
Eggenberg Castle

Kunsthaus Graz

Arnold Schwarzenegger Museum
Motorsport enthusiasts can travel 2.5 hours to Salzburgring, another racing venue in Austria.
Largest Nearby Cities
Graz

74.1 km (46 mi) to Spielberg

59 min drive

Styria

43.5 km (27 mi) to Spielberg

34 min drive

Wolfsberg

62.2 km (38.6 mi) to Spielberg

52 min drive
THE CIRCUIT
Circuit Name: Red Bull Ring
Track Location: Spielberg, in the Styrian mountains, south of Schonberg
Distance from the Closest Airport: 208.1 km (129.3 mi) to Vienna International Airport
Distance from Downtown: 74.1 km (46 mi) to Downtown Graz
Year Opened: 1970 (reconfigured to make shorter in 2011)
First Grand Prix: 1970
Originally known as Osterreichring, it hosted the Austrian Grand Prix for 18 consecutive years, from 1970 to 1987. The circuit underwent two changes before becoming the Red Bull Ring in 2011. It is the shortest version of the track to date. The first F1 race wasn't run at the track until 2014.