United State's Formula 1 History of Race Tracks, Teams, and Drivers Part 1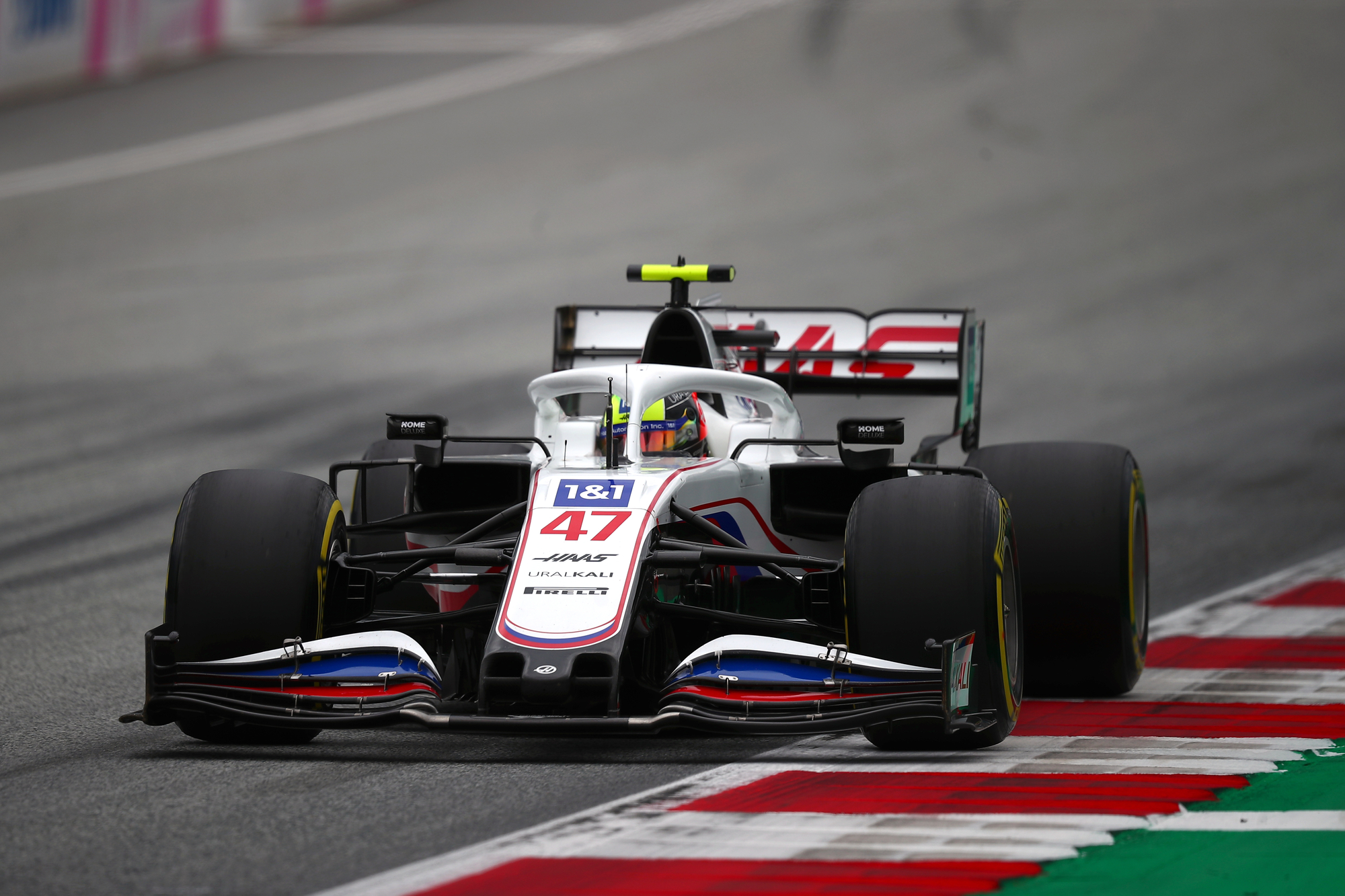 TABLE OF CONTENTS
The United States of America has been involved in Formula 1 from the very start of the Championship in 1950. Americans love all forms of motorsport, which can include NASCAR, KART, INDY, and every other type of car you can race. The US has offered formula 1 numerous tracks teams and drivers throughout formula 1 history.
HOME OF THE NFL, NBA, AND NHL, AND NOW F1
In 2022 a new GP will be introduced in the sunshine state of Florida in the city of Miami. The Miami GP will be the eleventh different racetrack used on American soil to host a race. The Miami GP won't be the only race to be held in America because Austin, Texas will remain on the schedule hosting F1 at the Circuit of the Americas.
Let's take a look at some of the tracks, teams, and notable drivers that the United States has offered Formula 1 throughout its history. This is part 1 of 2, the second part can be found in our in-depth look at the United States GP including the Circuit of the Americas.
TRACKS
QUICK JUMPS
MIAMI INTERNATIONAL AUTODROME
In 2022 Stephen Ross will have his dream fulfilled by having a Formula 1 race in Miami. The majority owner of the NFL's Miami Dolphins will use the Hard Rock Café Stadium as the centerpiece for the Miami Grand Prix.
With a ten-year deal in place with F1, the Miami GP will have a great deal of time for fans to visit the beautiful sandy beaches and experience the wild nightlife Miami has to offer. Maybe a night out at Liv nightclub will be a great way to complement the race, trust me you won't be disappointed.
SO MANY LOCATIONS AND VARIATIONS OF TRACK BUT THERE CAN ONLY BE ONE RACE
Apex Circuit Design was tasked with designing the circuit that took nearly four years for F1, the designers, and race organizers to finally settle on one final location. When the decision was made to have the race in Miami Gardens at the Hard Rock Café Stadium, designers went through thirty-six different variations of the track with the hopes of creating a very entertaining circuit for drivers and fans alike.
INSIDE THE NUMBERS
In 2022 the circuit will include nineteen turns that run across a circuit that is 5.410km long, requiring drivers to complete fifty-seven laps to attain the race distance of 308.370km. The average speed around the track will be around 223km/h while top speeds will hit 320km/h.
The circuit will include three DRS zones, the first leading into turn 11, the second leading into turn 17 and the final one on the final straight crossing the finish line heading into turn one. Ideally, passing will occur at these three turns but drivers and fans will only find it on race day.
Like many street circuits, the track is mostly a temporary one because once Formula 1 leaves town the surface area will be used for other events and for parking spaces, leaving only a few permanent sections of the track to be reused in the future.
A GONDOLA EXPERIENCE
Fans will be able to watch the race from ten grandstands and two unique viewing areas set up on the stadium up above the track.
Temperatures in May in this southern state hit an average temperature of twenty-five degrees and you drivers and fans can expect high humidity making the race possibly a sticky affair. The chances of rain also increase in May but should not be a concern because the average total rainfall for the month is under ten centimeters. The Miami International Autodrome is ready for Formula 1 and I personally can't wait to see the action unfold on the eighth of May.
DETROIT STREET CIRCUIT
Detroit, Michigan is referred to as Motor City for its incredible role in building automobiles for all of America. Detroit was home to the "Big Three" car manufacturers, which were Ford, General Motors, and Chrysler. From 1982 to 1988, Detroit hosted Formula 1 on a street circuit hugging the coast of the Detroit River.
DRIVERS ON THE EDGE
A notoriously difficult track like Monaco and other street courses was very unforgiving to drivers who went astray. The track surface was also extremely bumpy and coupled with extreme humidity, drivers would have their hands for the entire GP.
INSIDE THE NUMBERS
The track had a length of 4.023km that included twenty-four turns in 1982 and was subsequently reduced to 22 turns from 1983 to 1988. Drivers had to endure sixty-three laps to achieve a race distance of 253.449km. Due to the nature of the circuit, races could last nearly two hours testing the physical endurance of drivers.
The street circuit featured multiple ninety-degree turns and slender strips of track surrounded by concrete walls. F1 gearboxes would be put to the test changing gears up to sixty times per lap while forced to brake hard over twenty times.
Mechanical failures and crashes were customary in Detroit and most of the races would finish with a small number of drivers crossing the finish line.
Ayrton Senna was the most successful driver on the circuit, winning the race three times in a row from 1986 to 1988. Listed below are the fastest laps set on the two variations for the circuit.
| | | | |
| --- | --- | --- | --- |
| CIRCUIT YEAR | DRIVER-YEAR | TEAM | TIME |
| 1982 | ALAIN PROST-1982 | RENAULT | 1:50.438 |
| 1983-1988 | AYRTON SENNA-1987 | LOTUS | 1:40.464 |
Formula 1 left the Detroit Street Circuit in 1988 due to numerous complaints from drivers, a pit area that did not meet F1 standards and a track surface that could not survive the blistering humidity. The circuit was eventually transferred over for use in the Cart series.
FAIR PARK (DALLAS)
In a one-off event, Formula 1 decided to visit the lone star state in 1984, which was almost canceled due to sweltering temperatures nearing forty degrees. The Fair Park circuit was a street circuit found in the city of Dallas, where the NFL's Dallas Cowboys were and are considered to be America's team.
INSIDE THE NUMBERS
Fair Park was designed by Chris Pook who also worked on the other United States GP's. The track was 3.901km long and included twenty-three turns with drivers racing counterclockwise. To achieve race distance, drivers needed to complete sixty-eight laps to cover the 265.268km total distance for race completion.
The circuit featured some very sharp ninety-degree turns and included two very narrow hairpins. The track surface had questionable quality, unable to withstand the heat breaking apart over the weekend.
IT GETS HOT IN TEXAS
The blistering heat of Dallas in July not only affected the track surface, but it also took a toll on drivers who had to put their bodies through numerous gear changes, exhausting them much quicker than other circuits.
The fastest lap was set by Austria's Nikki Lauda driving in a McLaren with a time of 1:45.353. Fair Park easily held ninety thousand fans around the track. Formula 1 raced only once in Fair Park, which eventually became the home of Trans-Am racing from 1988 to 1996.
LONG BEACH GP CIRCUIT
California here we come said formula 1 in 1976 heading to the land of Hollywood and glamour. During the seventies, F1 was looking to add a second race in the United States and Long Beach joined the schedule for eight races that took place from 1976 to 1983. The race was called the United States Grand Prix West.
F1 BEACH BOYS
The street circuit used the city streets of Long Beach in Los Angeles hugging the coast of the Pacific Ocean. Over the eight races held in Long Beach three different variations of track were used, all of which were extremely challenging for drivers and hard on F1 cars' brakes, gearboxes and suspensions.
INSIDE THE NUMBERS
The first variation of the track used for two races from 1976 to 1977 had a track length of 3.251km challenging drivers with thirteen turns running the race in a clockwise motion. Drivers needed to drive 260.08km over eighty laps to achieve race distance by crossing the finish line.
Similar to Monaco, the Long Beach street circuit had multiple sharp chicanes one after the other forcing the drivers to accelerate quickly, only to jump on the brakes and maneuver the ninety-degree corners that made up the chicanes. The circuit includes two extremely narrow hairpins set between a long bending straight allowing drivers to hit top speeds.
The next variation of the track set was used from 1978 to 1981 and looked analogous to the first version of the track with some alterations being made. This form had the same track length of 3.251km but now included fourteen turns compared to the thirteen years past. The race distance remained the same at 260.08 km as well as the same number of laps needed to finish the race with eighty.
FLIPPED
The race still ran clockwise but the starting line was to the opposite side of the previous track where drivers would take off full throttle for a good distance before managing the "Queens Hairpin" at turn 2. The hairpins and the chicanes on the track were now made a little wider creating more opportunities for passing and limiting crashes.
HOLLYWOOD MAKEOVER
The final version of the Long Beach circuit was used for the final two races that took place in 1982 and 1983. This final edition of the track looked very different from the two previous versions as the track underwent some major alterations.
The new track length was 3.428km and now included fifteen turns needing seventy-five laps to achieve the race distance of 245.625km. The new circuit removed the hairpin at turn 2 and replaced it with a sharp right-hander that led into another sharp left-hander.
The tight chicanes were also removed and replaced with longer right and left-handed turns. In all three versions of the track, drivers were always pushed to their limits due to constant changes in velocity throughout the circuit.
In 1984, race organizers decided to no longer host F1 and opted for CART which had more American drivers and was less costly to host compared to their European counterparts. Listed below are the fastest laps on all three variations of the track.
| | | | |
| --- | --- | --- | --- |
| CIRCUIT YEAR | DRIVER-YEAR | TEAM | TIME |
| 1976-1977 | NIKI LAUDA-1977 | FERRARI | 1:22.753 |
| 1978-1981 | NELSON PIQUET-1980 | BRABHAM | 1:19.830 |
| 1982-1983 | NIKI LAUDA-1983 | MCLAREN | 1:28.330 |
CAESARS PALACE GRAND PRIX (LAS VEGAS)
HIGHROLLERS
Formula 1 continued to explore the United States for new venues to host races and after Watkins Glen no longer hosted the US Grand Prix and in 1980 Las Vegas was given an opportunity to claim that spot on the schedule.
In 1981, Caesars Palace Hotel and Casino became the host location of the race using their massive parking lot to create a temporary circuit. From above, the track looks constrained but at track level drivers had ample room to overtake their competitors.
INSIDE THE NUMBERS
The circuit ran over a 3.650km length of track with fourteen turns needing seventy-five laps to achieve the race distance of 273.750km. The race ran counterclockwise and featured five hairpins which made the track turn into the center of the parking lot five times before heading into some longer straights that surrounded the hairpins. The fastest lap was set by the Italian Michele Alboreto driving for Tyrell with a time of 1:19.639
VEGAS STRIP IS RED HOT
Like many other American GP's the circuit was not driver or car-friendly and once again heat was a detrimental factor. Las Vegas is located in the middle of a desert certainly meant higher temperatures, exhausting drivers, and overheating their cars. The fastest lap was set by the Italian Michele Alboreto driving for Tyrell with a time of 1:19.639.
KNOW WHEN TO FOLD 'EM
This GP has the dubious distinction of being one of the worst F1 tracks in its history due to its awful track surface and a terrible strain on drivers. Hosting only two races and drawing small crowds, Caesars Palace could not tolerate the economic loss and shifted from F1 to CART in 1983.
TEAMS
KURTIS-KRAFT
One of the first American-based F1 teams Kurtis-Kraft began with Frank Kurtis building his first race car in the 1930s in Colorado. Kurtis built numerous types of race cars that included sportscars, sprint cars, and midget cars among others.
INDY SPECIALIST
Kurtis Kraft joined Formula in 1950 and raced until 1960 focusing primarily on the Indianapolis 500. The team never ventured outside of North America to race in the other European GPs.
Kurtis-Kraft also competed in one United States Grand Prix at the Sebring International Speedway where their American driver Rodger Ward qualified for the race dead last being over forty seconds behind Stirling Moss who had pole position. Ward and Kurtis Kraft could not complete the race after a faulty clutch took them out on lap 20.
Kurtis-Kraft's cars were built for oval racing and not for road courses therefore much of their success came at Indianapolis winning five races with five different American drivers in the early fifties. The team never competed in the Formula 1 championship but was content on winning on home soil.
F1 STATS
RACED FROM: 1950-1960
RACES: 12
CONSTRUCTORS CHAMPIONSHIPS: 0
DRIVERS CHAMPIONSHIPS: 0
WINS: 5(Indianapolis 500)
PODIUMS:5
TOTAL POINTS: 45
POLE POSITIONS:0
FASTEST LAPS: 0
SCARAB
Scarab was founded in the 1950s by Dick Troutman and Tom Barnes in California participating mostly in amateur events across the United States. Scarab's most notable performance was in 1958 at the Riverside International Grand Prix, which was not a part of Formula 1 in any way had the team win the race. What was remarkable was that they were able to beat numerous established constructors including Ferrari who had American Phil Hill behind the wheel.
FORMULA 1 IS HARD
Perhaps this victory gave scarab some confidence as they attempted to join and compete in Formula 1 in 1960. It would not go well at all during that ill-fated season with the team only managing to finish a race once.
Scarab could not manage to qualify for the Monaco GP, could not start the Dutch and French GP's, and retired from the Belgium GP. The only race the team managed to finish was unironically the United States GP held at Riverside which was considered their home turf.
Scarab had American Chuck Daigh finish the race five laps behind the race winner Stirling Moss with Lotus in tenth place. Scarab's biggest mistake that season was using a front-loaded engine on their race cars which had become far weaker than the rear-loaded engines of their competitors.
The team never really stood a chance, but they made a go at it anyways. Scarab would only participate in Formula 1 in those five races producing zero points. Scarab went on to compete in other racing series improving their cars to be more competitive but could not win any races.
F1 STATS
RACED FROM: 1960
RACES: 5
CONSTRUCTORS CHAMPIONSHIPS: 0
DRIVERS CHAMPIONSHIPS: 0
WINS: 0
PODIUMS:0
TOTAL POINTS: 0
POLE POSITIONS:0
FASTEST LAPS: 0
NORTH AMERICAN RACING TEAM
The North American Racing Team also known as NART was the brainchild of Luigi Chinetti in 1958. Chinetti, who worked on selling Ferrari's to the North American market, secured a deal with the Italian company to supply him with race cars to help promote the brand even further. NART was born and would participate in endurance races such as the 24 Hours of Lemans, 24 Hours of Daytona, and the 12 Hours of Sebring.
AMERICAN ENDURANCE
NART was able to build a steady stable of quality formula 1 drivers that included the likes of Mexican Pedro Rodriguez, Phil Hill, Mario Andretti, John Surtees, and Lorenzo Bandini. Pedro Rodriguez and NART worked well together winning the 400km of Bridgehampton, 1000km of Paris, Daytona 3 Hours, Daytona 2000, and the 12 hours of Reims.
The team that included Austrian Jochen Rindt, Americans Masten Gregory, and Ed Hugus won the prestigious 24 Hours of Lemans in 1965 adding to NARTs trophy collection. NART's foray into Formula 1 had the team only compete in North American races starting in 1964.
BLUE AND WHITE FERRARI
The team entered F1 as a privateer team and their livery was painted blue and white to help differentiate their Ferraris from the Red Ferrari of La Scuderia. NART had the impressive team of Britain's John Surtees, Italy's Lorenzo Bandini, and Pedro Rodriguez.
The trio participated in two races where Sterling finished in second place at USA and Mexican GP's. Bandini managed to finish third in Mexico while Rodriguez finished sixth in the same race. NART returned to F1 the following year with Rodriguez taking the lead role but the team could not crack the podium with their best finish being fifth at the American GP.
The team did not return to F1 until 1969, participating in three North American races which now include Canada with only one driver, Pedro Rodriguez. Rodriguez once again could not muster anything better than fifth at the American GP. NART did not return to Formula 1 but continued to race Ferrari's in endurance races across the world until 1982.
F1 STATS
RACED FROM: 1964-1965, 1969
RACES: 7
CONSTRUCTORS CHAMPIONSHIPS: 0
DRIVERS CHAMPIONSHIPS: 0
WINS: 0
PODIUMS:3
TOTAL POINTS: 20
POLE POSITIONS:0
FASTEST LAPS: 0
EAGLE
All American Racers was founded by Dan Gurney and Carroll Shelby in 1964 in Santa Ana, California. Eagle was the name given to the race cars used in Formula 1 participating in three seasons from 1966 to 1968.
Dan Gurney, who was a Formula 1 driver since the fifties, knew his way around a paddock bringing his wealth of knowledge to help advance the team. In the Eagle's maiden season three Americans were behind the wheel, including Dan Gurney, Phil Hill, and Bob Bondurant.
Gurney participated in most of the races and considering that his team was in its rookie year, Eagle had performed well in races it could finish. Gurney finished in fifth place at the French and Mexican GPs scoring four points total by the season's end.
EAGLE SOARS
In 1967, Eagle and Dan Gurney became the first team to win a Formula 1 race outside of North America in Formula 1 history. Eagle improved their vehicle in 1967 using lightweight materials such as titanium and magnesium to help their car go even faster. At the Belgian Grand Prix Gurney scored the fastest lap on his way to winning the race beating Britain's Jackie Stewart and New Zealand's Chris Amon who was in second and third.
Reliability remained to be a major issue for Eagle, retiring from most of the races on the schedule. Eagle and Gurney would manage to finish only one other race that season and scored their second podium with a third-place performance at the Canadian GP.
GROUNDED
In 1968, Eagle continued to struggle with the same issues that plagued the team for the last season, only managing to finish two out of the twelve races on the F1 calendar. The best Gurney could muster was a fourth-place finish scoring the final points of Eagle's adventure in Formula 1. Eagle left Formula 1 to focus on USAC and Cart Champ Car championships which lasted until 1999.
F1 STATS
RACED FROM: 1966-1968
RACES: 25
CONSTRUCTORS CHAMPIONSHIPS: 0
DRIVERS CHAMPIONSHIPS: 0
WINS: 1
PODIUMS:2
TOTAL POINTS: 17
POLE POSITIONS:0
FASTEST LAPS: 2
DRIVERS
The United States has produced an outstanding number of athletes that transcend all sports including Motorsport. Formula 1 has seen two hundred thirty American drivers compete in the championship if you include the Indianapolis 500 races of the 1950s.
The Indianapolis races of the 50's only had Americans competing in a field that could include thirty drivers or more in the field. Considering drivers who participated in races in Europe and across the world, the number of American drivers drops to fifty-seven.
RED WHITE AND BLUE CHAMPS
The USA can proudly say they have two world champion F1 drivers to add to their list of champs, Mario Andretti and Phil Hill. Mario Andretti is also the last American driver to win an F1 race in 1978. Let's take a look at some American drivers that have had an impact on Formula 1.
QUICK JUMPS
PHIL HILL
Phil Toll Hill Jr. who was born on April 20th, 1927 in Miami, Florida, is the only American-born driver to win the Formula 1 Driver's Championship in 1961. Hill grew up in the state of California where he became a mechanic working on racing cars, leaving behind his university studies in business administration.
At the age of twenty-five, Hill left for England to hone his racing abilities with Jaguar as a trainee. In 1956 Enzo Ferrari saw Hill's potential bringing him over to La Scuderia to further hone his skills before joining Formula 1 two years later. Hill competed in his first F1 race driving for Maserati at the French GP in 1958, finishing in seventh place.
A COUPLE OF PODIUMS WITH FERRARI
Ferrari brought Hill back to the team to compete in three of the four last races of the season. Hill managed to score his first podium on Italian soil at the Italian GP, finishing third, and replicated his performance at the Moroccan GP. Ferrari was pleased with Hill's rookie performance and in the following year, Hill could only improve.
Hill added another three podium finishes to his name this time stepping a little closer to first finishing in second place at the French and Italian GPs. Hill added another third-place performance at the German GP helping the American rank fourth with twenty points for the driver's title.
AN AMERICAN WINS IN EUROPE
In 1960 Hill could only reach the podium twice but he would make history, nonetheless. Hill finished in third place at the Monaco GP and at the Italian GP, he became the first American driver to win a GP in Formula 1 excluding the Indianapolis 500 races.
Hill continued to make history the following year in 1961 battling the German Wolfgang von Trips for the driver's championship. The unfortunate death of Wolfgang at the Italian GP that killed not only him but also fourteen fans who were by the track due to his crash.
A WORLD CHAMPIONSHIP
Hill clinched the title-winning the race, but he could not truly celebrate his victory with so much death overshadowing the event. Hill's performance with Ferrari in 1961 was his best he had the American on the podium six times, twice in first, twice in second, and once on third.
Hill added more podiums to his name in 1962 and finished second in Monaco and third place at the Dutch GP and Belgian GP, which would be the last podium finish of his career. Hill finished the 1962 season with Porsche and was unable to start in the final two races.
FLYING SOLO
In 1963, Hill created his own team ATS (Automobili Turismo e Sport, which failed, only completing one race at the Italian GP in eleventh. Hill continued to bounce from team to team, joining Cooper in 1964 scoring his final point in F1 finishing in sixth at the British GP.
In 1966 Hill privateers a Lotus failing to start the race in Monaco and privateers a McLaren subsequently retiring from the Belgian GP. Hill's final race in Formula 1 was with Eagle (All American Racers) at the Italian GP where he failed to qualify.
F1 AND LE MANS CHAMPION
Phil Hill's best Formula 1 performance came with Ferrari, but it is important to note that Hill was also an excellent endurance driver. Hill along with his teammates won the 24 Hours of LeMans three times in 1958, 1961, and 1962. Hill remains one the United States' best drivers in Formula 1 history.
F1 STATS
RACED FROM: 1958-1964, 1966
TEAMS: FERRARI, MASERATI, PORSCHE, ATS, EAGLE
RACES: 49
CHAMPIONSHIPS: 1
WINS: 3
PODIUMS:16
TOTAL POINTS:94
POLE POSITIONS:6
FASTEST LAPS: 6
RICHIE GINTHER
Paul Richard Ginther, who was born in Hollywood, California on August 5th 1930, won a single race during his Formula 1 career. Richie was friends with Phil, who pushed him into racing working together on repairing Hills race cars. Richie, following in Hill's footsteps, entered his first race in 1951 at Pebble Beach in California.
CALL OF DUTY
Ginther had a wrench thrown into his racing plans when the United States Army came knocking on his door dragging him into the Korean War. His racing career was forced to pause, but he continued to improve his mechanic skills working on aircraft and their engines. Richie returned home after two years of service with Hill waiting for him to pick up his career where he had left off.
BACK TO RACING
Richie continued to race with Hill until 1954 when he began to race by himself. Ferrari took notice of Richie via the American team NART who had engaged the driver to participate in a couple of endurance races where he performed well in 1957. For the next two years, Richie continued to impress driving for Ferrari and Aston Martin winning races and laying claim to the 1959 Pacific Coast SportsCar Championship.
FERRARI LIKES AMERICANS
In 1960 Ferrari and Formula 1 welcomed Richie into the fold driving alongside his long-time friend Phil Hill. Richie, in his first race at the Monaco GP, scored his first F1 points finishing in second place, adding another point by finishing in sixth at the Dutch GP.
Richie also secured his first podium with a Ferrari 1-2 finish at the Italian Grand Prix where he ended up in second place. Richie had shown Ferrari he deserved his seat and in 1961 continued to be a solid performer, adding another three podiums this time finishing in second in Monaco and in third place at the Belgium and British GP's.
LEAVING ITALY FOR BRITAIN
Richie left Ferrari for BRM in 1962 which lasted until 1964 with his best season in F1 occurring with BRM in 1963 when he finished on the podium five times and scored points in three other races Richie finished in third place for the driver's title tying Britain's Graham Hill in points but did not have any wins to push him into second place. Britain's Jim Clark won the title easily winning seven races that year.
SINGLE VICTORY
Richie left BRM in 1965 and capped off a mediocre season with his first Formula 1 victory at the last race of the year in Mexico. Richie gave Honda its first win in Formula 1, but this would be the last he ever stepped onto the podium.
In 1966 Richie split his time with Honda and Cooper providing only two top-five finishes and in 1967 with Eagle, Richie retired from Formula 1 after failing to qualify for the Monaco Grand Prix. Richie had a solid career in Formula 1 and was inducted into the Motorsports Hall of Fame of America in 2008 posthumously.
F1 STATS
RACED FROM: 1960-1967
TEAMS: FERRARI, BRM, SCARAB, HONDA, COOPER, EAGLE
RACES: 52
CHAMPIONSHIPS: 0
WINS: 1
PODIUMS:14
TOTAL POINTS:102
POLE POSITIONS:0
FASTEST LAPS: 3
EDDIE CHEEVER
Edward McKay Cheever Jr who was born in Phoenix, Arizona on January 10th 1958 participated in 143 F1 races, the most for any American driver in F1 history. Eddie grew up in Rome, Italy, and began karting at a young age and eventually won the Italian and European Karting Championships when he was fifteen years old.
A NATURAL TALENT
Eddie continued to exploit Europe's love for racing, joining Formula Three in 1975 for one season before jumping up to Formula Two in 1976. In Formula 2 in his rookie season, Eddie managed his first podium with a third-place finish at the Pergusa Grand Prix. One year later Eddie won his first race in Germany and added a second win at Rouen Les Essarts.
BOUNCING BETWEEN FORMULA 2 AND 1
Throughout the four seasons in Formula 2, Eddie won five races and had four podium finishes, making him a very competitive driver in the series. In 1978, Eddie attempted to join the ranks for Formula 1 at the age of twenty years old participating in three races with two different teams. He began with the team Theodore and failed to qualify for the Argentine and Brazilian GP's, from there he joined Hesketh for the South African GP.
Eddie qualified in second last and on race day was forced to retire eight laps into the race due to an oil leak. Eddie rejoined Formula Two in 1979 and returned to F1 in 1980 with the Italian team Osella. Eddie did not fare any better than his 1978 performance because Osella was simply not a great car.
Eddie failed to qualify for races and retired from another nine races, leaving Eddie with only one race completed at the Italian GP, finishing in twelfth. Luckily for the American Tyrell picked him up in 1981 and his fortunes turned immediately.
BETTER CAR BETTER PERFORMANCE
In his first race with his new team, Eddie finished in fifth place at The United States West Grand Prix, scoring his first F1 points. Eddie finished in the points four other races, proving that he can compete with a better car in F1. Eddie hopped to Ligier in 1982 where the American stepped onto the podium for the first time in third place at Zolder at the Belgian GP.
Eddie took another step higher at the Detroit GP, finishing second place and added his third podium at the Caesars Palace GP in Las Vegas with a third-place finish. Eddie, who seemed like he could stick with one team, moved once again now landing with Renault for the 1983 season.
ALWAYS ON THE MOVE
With Renault, Eddie added another four podium finishes to his career finishing in third three times at the French, Belgian and Italian GPs and once in second place at the Canadian GP in Montreal.
Eddie predictably bounced from Renault to Alfa Romeo for two forgettable seasons then jumping to HAAS in 1986 for a single race before returning fulltime to F1 in 1987 with Arrows. In 1986 Eddie was racing for Jaguar in the World SportsCar Championship full time and only joined F1 to replace an injured driver for HAAS.
Eddie would remain with Arrows for three seasons, his longest ride with a single team in Formula 1. With Arrows he stepped back onto the podium for the first time in five years, finishing in third at the Italian GP.
MOTORSPORT IRON MAN
In 1989 he achieved the last podium of his career in third place at the United States GP that took place in Phoenix. Eddie left Formula 1 and continued his racing career competing in the CART and IndyCar series from 1990 to 2006. Although Eddie never won a championship, he never quit racing and is certainly a rare journeyman who has participated in hundreds of races across motorsport.
F1 STATS
RACED FROM: 1978, 1980-1989
TEAMS: THEODORE, HESKETH, OSELLA, TYRELL, LIGIER, RENAULT, ALFA ROMEO, HAAS, ARROWS
RACES: 143
CHAMPIONSHIPS: 0
WINS: 0
PODIUMS:9
TOTAL POINTS:70
POLE POSITIONS:0
FASTEST LAPS: 0
UP AND COMERS
There are currently no Americans competing in Formula 1 but that does not mean there are not any potential drivers in the lower ranks of racing who may make the jump up to the big leagues one day. Let's take a look at two drivers who may end up behind the wheel of a Formula 1 car.
QUICK JUMPS
JUAN MANUEL CORREA
Juan Manuel Correa Borja, who was born on August 9th in Quito, Ecuador, is a dual citizen of the United States and is currently racing in Formula 3. Correa, like most Formula drivers, began karting at a very young age and immediately garnered the attention of Formula 1 via Lotus after winning multiple races.
Correa joined Lotus driver's development program at the time but since Lotus has departed from F1, Correa is now a part of the Sauber Junior Team. Correa moved on from karting to join Formula 4 in 2016 where he won three races in the Italian Formula 4 Championship.
Correa continued to race in Formula 4 and GP3 in 2017, only scoring points with no podiums to add to his young career so far. In 2018, Correa focused on GP3 and also took part in the Toyota Racing series where he won two races. Correa in 2019 joined the Sauber development team and joined their Formula 2 team. Correa scored two second place finishes before disaster struck at the Belgian Grand Prix.
LIFE-THREATENING CRASH
Correa was involved in a crash that killed Antoine Hebert and nearly ended his life as well. Hebert lost control of his car heading into the dangerous "Eau Rouge" corner spinning out and as he came to a stop Correa slammed into him at nearly 220km/h.
The impact ripped Hebert's car to pieces as Correa's race tumbled and ended up upside down. Hebert died from his injuries and Correa nearly did the same but was lucky to survive two broken legs, a spinal injury, and failing lungs.
MIRACULOUS RECOVERY
Correa proved his will and desire working extremely hard to recover from the incident and miraculously returned to Formula 3 in 2021. His first season back may not have been statistically worth bragging about but to claim it was not a success would be foolish.
Correa will rejoin ART for the 2022 Formula 3 season. It is unclear if he will ever make it to Formula 1, but he certainly has the determination and fortitude to never give up trying.
KAYLEN FREDERICK
Kaylen Frederick, who was born on June 4th in Potomac, Maryland in 2002, is currently racing in Formula 3 for Carlin. For eight years, Frederick competed in Karting starting at the age of seven. As a teenager, he joined the world of professional racing in the F1600 Championship finishing in seventh place for the driver's title, winning one race while adding three second-place finishes on the season.
The young man made the jump to the U.S F2000 series in 2016 and continued to prove that he would not be staying for long due to his ever-improving driving skills. By the end of 2018, Frederick competed at the EuroFormula Open Championship where showed talent scouts he can compete with multiple top-ten finishes.
STANDING OUT IN BRITAIN
In 2019, Frederick drove in the British Formula 3 Championship with Carlin and had a solid year that included one victory and two third-place finishes. Frederick in 2020 went on to completely dominate Britain, winning nine races and finishing in second place three times, earning the Driver's Championship way ahead of all his competitors.
In 2021 Frederick joined Formula 3 remaining with the same team being Carlin. His rookie season was difficult, and he was only able to pick up two points by the season's end. Kaylen Frederick is showing incredible promise and he is only nineteen years old and by 2022 he will return to Formula 3 with the hopes of being a serious competitor for the title.