Formula 1's Monaco Grand Prix Travel Guide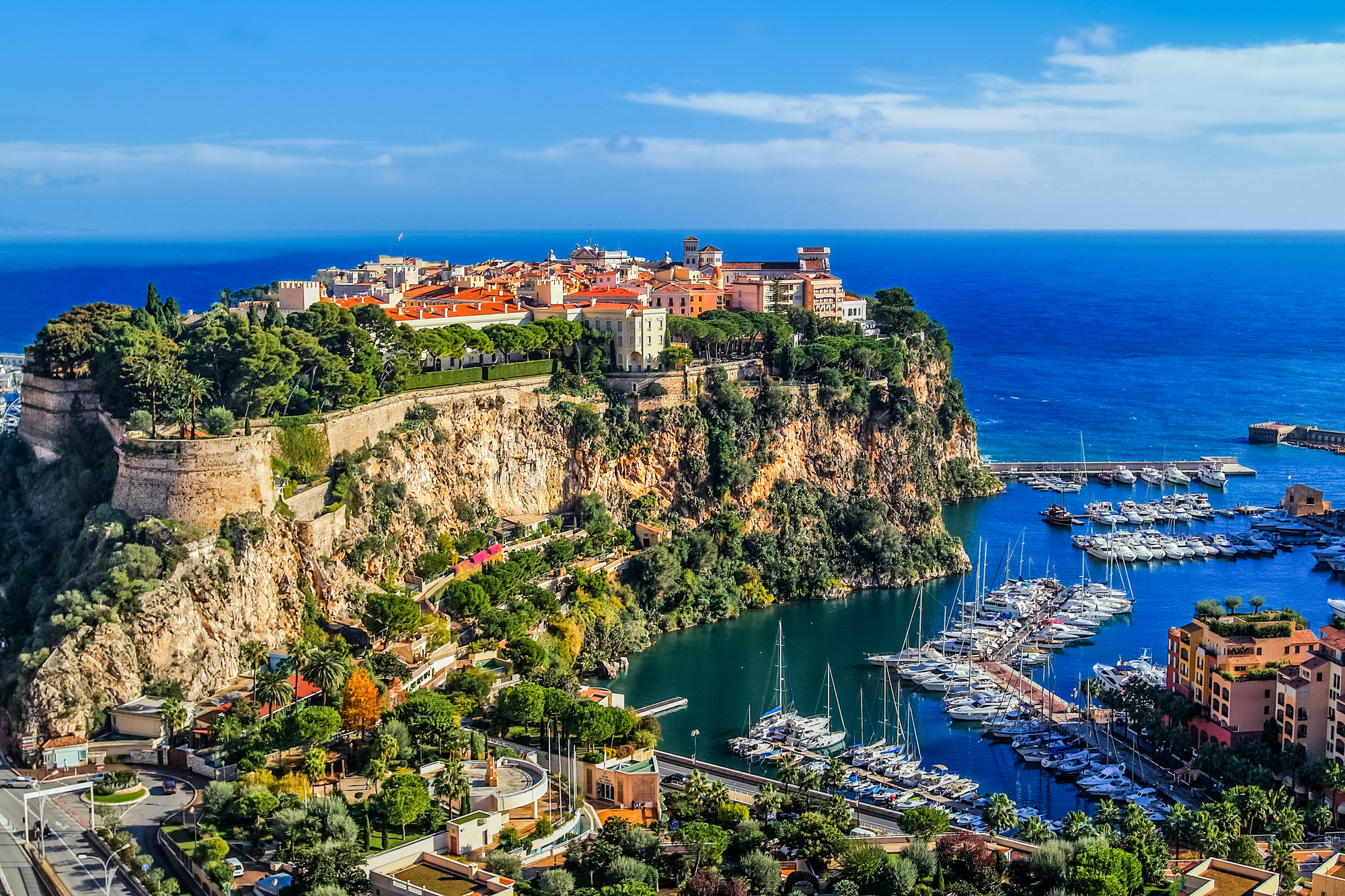 A destination worthy of James Bond and royalty, Monte Carlo and the Monaco Grand Prix is the living embodiments of everything glamour and elite in Formula 1. The Monaco GP is one of the oldest races in Formula 1 and its iconoclastic street circuit is a part of the prestigious triple crown of motor racing.
F1 fans appreciate the history of the track and getting a chance to watch the GP live is certain to be an unforgettable experience. The beautiful French Riviera is waiting for you so let's get you ready for the ultimate Grand Prix experience in Monaco.
PACKING YOUR BAGS
You've finally decided to knock watching the Monaco GP live off your F1 bucket list and it's time to pack your bags for the amazing weekend ahead of you. The Monaco GP typically takes place near the end of May before temperatures really begin to soar in the Southern region of France where the independent state of Monaco can be found.
PERFECT WEATHER FOR THE RACE
In Monte Carlo, you can expect temperatures to hover around twenty degrees and when the sun gives way to the stars temperatures can fall as low as fifteen degrees. The cooler weather allows for a more comfortable viewing experience in the grandstands, although wearing sunscreen is always recommended. You should pack accordingly and be sure to have a combination of some light wear and some spring gear in case it gets a little chillier at night.
IT'S TIME TO DRESS UP
Packing some more formal or stylish wear is strongly recommended if you don't want any issues getting into some of the posher venues and events happening around the city. Dress to impress and you'll blend right in during your nights out. It hardly ever rains so packing any wet gear is entirely up to you.
AIRPORTS AND TRANSPORTATION
Unless you are driving into Monte Carlo from one of the surrounding countries like Italy, France, Britain, etc. you will be flying in. You may land at the Charles de Gaulle Airport in France but you are far more likely to land in Nice. The Nice Cote D'Azur Airport (NCE) is an international airport servicing all the major carriers and their international routes.
The Nice airport is about thirty kilometers away from Monaco or about forty minutes by car or taxi. You can easily get to Monaco by bus and train too which have regular run times to and from Monte Carlo. The fastest way and most expensive way to get to Monaco is by helicopter, which can take ten minutes and can also boast an incredible view of the coast and its cities.
GETTING TO THE TRACK
If you are staying in Monte Carlo, getting to the track can be fairly easy and inexpensive depending on where you are staying. Using public transportation will get you to the track in no time and if you are in the vicinity of the circuit you can simply walk there.
As mentioned above, if you are staying in Nice you have multiple options to reach the track via automobiles, buses, trains, and helicopters. During the grand Prix weekend, please consider the higher volume of visitors will create some more traffic, thus lengthening travel times.
WHERE TO STAY
Monaco is one of those gems that is easily accessible and your choice of locations to stay in can have you staying in Monte Carlo, Nice, or anywhere else on the French Riviera and even Italy can be a possibility. The length of your trip and budget will play a strong role in where to pick your hotels but rest assured booking with us we can help you find the best ones to suit your needs.
MONACO(MONTE CARLO)
Luxury and class are synonymous with Monaco and Monte Carlo, so you can expect hotels here to be pricey and even more so during the F1 weekend. Yet, Monaco still has some more affordable hotels that allow staying in the epic city more viable. Renting a boat in the Marina is also a possibility but get ready to fork over some extra cash for that kind of luxury.
VRBO and Airbnb also create some interesting possibilities and you can feel how a local lives in this opulent city. Since Monaco is quite small, accessing the Circuit is fairly easy from any of the four districts being the Monaco-Ville, la Condamine, Monte Carlo, and Fontvieille areas.
NICE
Nice is located on the French Riviera and is considered one of France's larger metropolises. You will have a wide range of hotels to choose from and during the Grand Prix weekend, Nice is the preferred city to call home base. Booking your hotel in the "Vieux Nice" (Old Nice) area is ideal especially if it's your first time visiting.
Old Nice is the cultural center of the city and boasts of having some of the best restaurants, bars, and historical landmarks. Other areas worth looking for accommodations are the Le Port, Jean Medecin, and Gambetta areas of Nice. All three of these areas offer all the essentials for any traveler from public transportation to amazing restaurants and shopping opportunities.
WHERE TO EAT
Probably one of the easier things to identify for your trip is where you should eat because of the sheer amount of quality restaurants you have to pick from. Whether you are in Monaco or Nice, your taste buds will be blown away by French, Italian, and many other cuisines that are widely available. Michelin Star rated restaurants are also commonplace but obviously come with a higher price tag.
In any case, during your Grand Prix weekend be sure to reserve your tables ahead of time so you're not left out on the street bouncing from one spot to another looking for a seat. In Monaco, you should try their national dish, Barbagiuan, which is served as an appetizer or dessert. In Nice, you have their Salad Niçoise which will be different from the ones you can have back home because the original is better than the imitations.
Here's a list of the best restaurants to try in Monaco or Nice.
MONACO RESTAURANTS
NICE RESTAURANTS
NIGHTLIFE
If rubbing elbows with billionaires, European celebrities and fashion's top models is your idea of a wild night out welcome to Monte Carlo. A different side of Monaco comes out when the moon is out and the nightlife across the city comes alive from nightclubs, lounges, and chic martini bars.
Nice is no different than Monaco except for the concentration of some of the wealthiest people in the world. Your options are endless in either city or there is never a thirst that cannot be quenched.
There will also be plenty of action in Monte Carlo's marina where yacht parties take place all year round and ramp up during GP weekend. Who knows, you'll bump into some F1 drivers after the race in Monaco, that is if you can get into the more exclusive after-party spots in Monaco.
Here is a list of the best clubs and Bars in Monaco and Nice
MONACO NIGHTCLUBS AND BARS
NICE NIGHTCLUBS AND BARS
SIGHTSEEING
The French Riviera in itself is absolutely gorgeous. Hence, taking a long walk on a beach or boardwalk gives you plenty to look at. Both Nice and Monaco offer a particular blend of medieval French history and modern-day standards creating a unique sightseeing experience.
MONACO
Aside from the iconic race to watch during your time in Monaco, you will have some exciting landmarks to visit and experience. The Monte Carlo Casino is world-famous for attracting high rollers and James Bond. You can try your luck at winning some extra spending money or simply take a walk around one of the most ornate and classical casinos in the world.
A ROYAL EXPERIENCE
Monaco has royalty ingrained into its history and you can visit the Prince's Palace of Monaco and learn about the Grimaldi family history and not to mention look at the amazing works of art and architecture that make the huge fortress/palace.
Visiting the Monte Carlo Harbor, you will be blown away by some of the most expensive yachts ever built and you'll also have a great landscape to snap some incredible selfies or postcard-like photos. The Oceanographic Museum is a landmark that hugs the coast of the seas and is completely dedicated to the ocean and all the life it contains.
NICE
THE FRENCH RIVIERA
The southern part of France is a gift that keeps on giving and Nice has sufficient landmarks and activities to keep thoroughly occupied during your Grand Prix weekend. Heading to the beach and boardwalks of the French Riviera is worth your time. On the French Riviera, you can enjoy taking a swim if the weather permits or enjoy one of the many cafes or restaurants that line the Promenade des Anglais.
If you want to feel the hustle and bustle of a European-style market visit the Cours Saleya where you can eat and buy flowers for your better half. There is no shortage of Museums in Nice and visiting the Modern and Contemporary Art Museum is a great place to start.
Churches are plentiful and those who enjoy visiting them on their travels must visit the Cimiez Monastery which offers a beautiful view of the city. At one point or another, you will encounter Nice's largest town square Place Massena which has beautiful sculptures and links you to the rest of Nice via public transport or by foot.
THINGS TO CONSIDER
Monaco is a multilingual city with French being the official language. Italian and English can also be heard being spoken.
TYPE F sockets are used in Monaco and Nice. Bring a power adaptor if you are traveling from outside of Europe.
Euros are the currency used and credit cards are widely accepted throughout both cities.
TIME ZONE is Central European Summertime +2UTC
Travel Visas are generally not necessary to enter the country
Tip is already included in restaurant bills. Tip any other service people who help you out.
Beachwear is only allowed on the beach