Formula 1's Abu Dhabi Grand Prix Travel Guide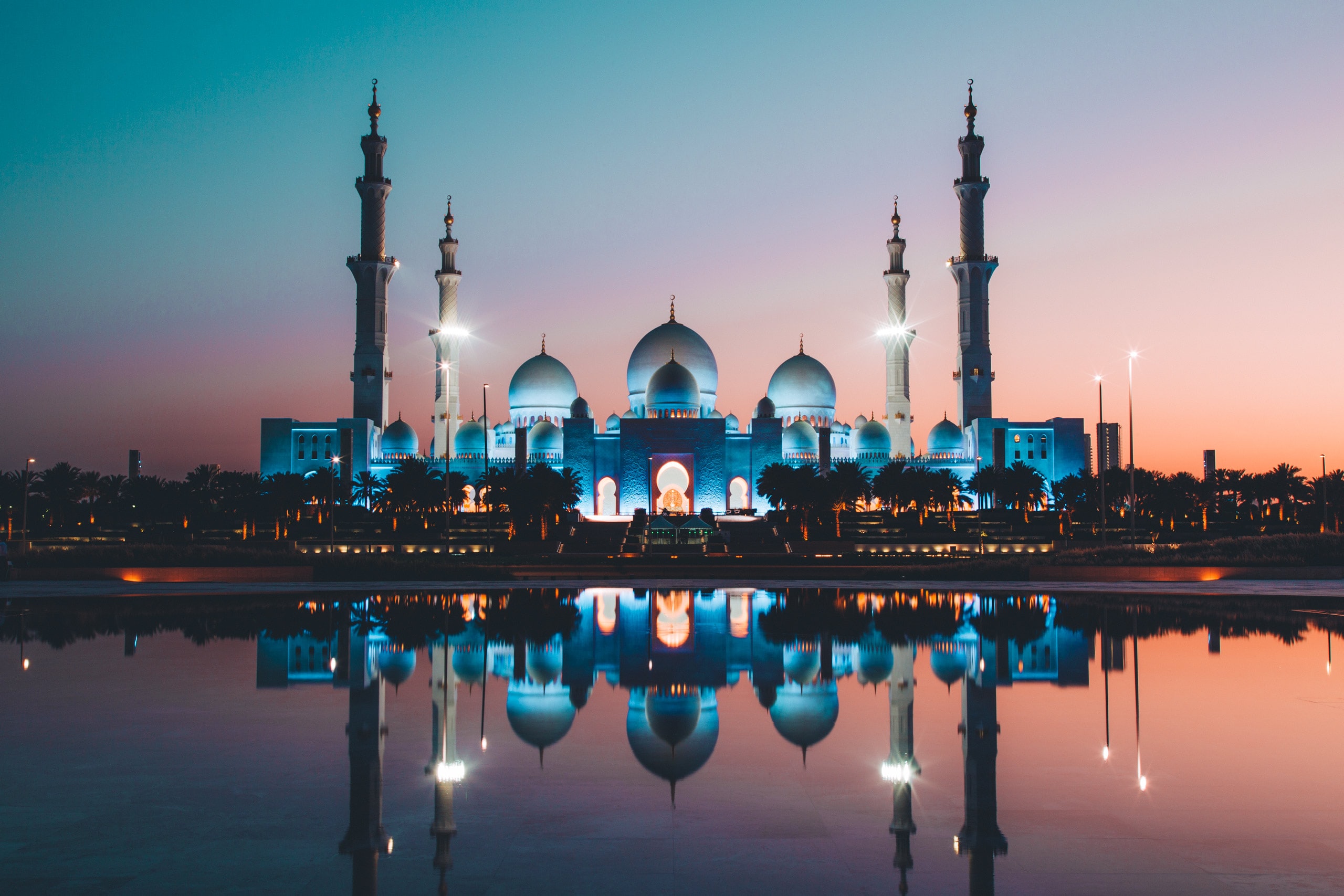 ALL THE ACTION THAT TAKES PLACE OFF TRACK
Formula 1's Abu Dhabi Grand Prix will bring you to the heart of the middle east on the beautiful Yas Island in the Persian Gulf. The race itself takes place at the Yas Marina Circuit on Yas Island. The race weekend will certainly have your full attention but let us assure you that there are plenty of activities to do while you are away from the track.
YAS ISLAND
Yas Island offers more than a race track for motorsport fans, the island can also be entertaining for the whole family. Although the island is only 25 square kilometers, its whole surface area has been solely used to entertain and attract tourists from abroad.
FERRARI WORLD
As a racing fan, you'll want to visit the eye-catching Ferrari World which can be easily seen flying high up above the city. This Ferrari-inspired theme park with no surprise offers you a chance to feel the speed. Hop on to one of the world's fastest roller coasters called the Formula Rossa and travel at speeds of 240km/h.
If feeling the power of G-Forces is a bit too much for you, the park offers numerous rides that cater to families and children to slow things down a little. Racing fans will love the Tyre Changing challenge where you get hands-on and try to replicate F1's finest pit crews. You can fill your day with plenty to do at Ferrari World without ever losing the racing mood.
ENTERTAIN THE WHOLE FAMILY
Yas Island also provides Yas Waterworld where you can cool off from the desert heat on the numerous slides and rides throughout the waterpark. Yas Waterworld maintains an Emirati theme in the park making it a truly unique waterpark.
WARNER BROTHERS WORLD
During your F1 weekend, you can relive your childhood by visiting yet another park on Yas Island. Warner Bros. World. This park features six individually-themed islands that feature Dynamite Gulch, Bedrock Cartoon Junction, Metropolis, Gotham City, and Warner Bros Plaza. You will feel like you are stepping into a world filled with all your favorite cartoon characters from yesteryear.
There are numerous rides and activities and we suggest checking out The Joker Funhouse and Superman360: Battle for Metropolis. If you are traveling with children, visiting Warner Bros World is sure to keep them occupied and smiling.
MORE ACTIVITIES
In 2022 Seaworld Abu Dhabi will open its doors to the public and will be the first SeaWorld without any captive Orcas. On the other hand, there will be several seals, walruses, and fish to keep you entertained.
Abu Dhabi has some of the tallest and most spectacular highrises in the world but unfortunately, you cannot climb them without an elevator. If climbing is a thrill you seek, Clymb on Yas island provides the world's tallest indoor climbing wall standing at a whopping forty-three meters tall.
If your upper body strength can't handle the workout you can also experience the world's widest wind tunnel(10meters) and simply float mid-air at Clymb.
Yas Island is a gift that keeps on giving that if you so choose you can fill your entire race weekend never leaving the island. You can play golf at the Yas Links which offers incredible views of the beach and the Persian Gulf.
The island also boasts two arenas where concerts, and UFC fights have taken place: the Etihad Arena and Du Arena and Forum. Yas Island is truly a tourist dream that offers multiple stunning hotels including the W Abu Dhabi which is built over the Yas Marina Circuit the first of its kind in the world.
CITY OF ABU DHABI
Like Yas Island, Abu Dhabi is located on an island in the Persian Gulf and expands into the mainland via four bridges. The city is the capital of its Emirate and holds all the political houses from the local and federal levels. The Al Nahyan family is the ruling class in power who also spared no expense in turning the region into an architect's dream world.
UP IN THE SKY
During your Grand Prix visit you cannot avoid seeing the impressive skyline and the best thing you can do is to head over to the Etihad Towers where on the sixty second floor you can grab a drink at Ray'S Bar overlooking the incredible city. If you are traveling with children, you can also see the city from above at the Marina Mall, which provides a viewing tower with a 360-degree view at the very top.
A RELIGIOUS EXPERIENCE
If you are interested in getting a more cultural experience you can visit the Sheikh Zayed Grand Mosque. This enormous mosque is one of the largest in the country that can hold a capacity of forty-one thousand people. The mosque's architecture is a mix of Persian and other eastern cultures that took over 3000 workers to construct. Just keep in mind to present yourself in modest clothing and always be respectful of those around you during your visit.
IT CAN GET SANDY
The desert isn't as desolate and dull as one might think especially if you take part in a desert safari riding over the impressive and awe-inducing sand dunes. You can also ride some camels and even do some sandboarding which is like surfing but without the water.
The Corniche Road runs along the northwest coastline and provides more than great views of the city's skyline. The Corniche also provides beautiful beaches where you can soak up the sun and take a dip to cool off. There are plenty of Cafés and eateries on the strip to keep you well-fed and hydrated.
During your visit to the Corniche check out the World Trade Center Abu Dhabi where its market reflects its ancient past with a modern twist where you can buy plenty of souvenirs, jewels and Arabian artifacts.
THE NIGHTLIFE
PARTY ALL DAY AND NIGHT
The Abu Dhabi Grand Prix traditionally starts at five pm local time which means the sun will be going down during practice, qualifying, and race day. It's the only Grand Prix on the Formula 1 schedule to take place in both day and night settings. This can only mean you'll be pumped up with adrenaline by the time you leave Yas Marina Circuit and you'll be looking to continue your adventure in the Emirates.
YAS ISLAND
Luckily for tourists and locals, laws have changed over the years making it more party-friendly. Alcohol can now be legally purchased in licensed restaurants, bars, and clubs. You won't have to go far from the circuit by visiting the W Lounge at the Yas Hotel. W lounge always hosts post-race activities featuring amazing DJs and wildly themed parties every year. Book your tables early if you do not want to be left out.
The Yas Island Hotel also provides its SkyLIte rooftop terrace where you can not only party all night long but also enjoy incredible views. Formula 1 always attracts celebrities and the jet-set crowd and if you're hoping to rub elbows with some of them you should check out the Palm Garden at the W Abu Dhabi hotel. The W Abu Dhabi is built over the Yas Marina Circuit which makes it even easier to reach after a race. Parties go on all day and night the entire Grand Prix weekend.
You should also check out the "MAD" nightclub on Yas Island which is the largest indoor nightclub in all of the United Arab Emirates. Your senses will not know what hit them with their state-of-the-art sound and light system while being surrounded by a 360-degree projection system.
OFF-ISLAND
Yas Island is not exclusive to nightclubs and you can certainly find a plethora of options on the Island closer to the core of Abu Dhabi. Hysteria nightclub is located at the Hilton Capital Grand Abu Dhabi Hotel which features different themes on a daily basis. It is suggested to try their Arabic music nights to get a feel of what the Middle East is dancing to.
Forty minutes away on the outskirts of the nation's capital, you can see the Blue Marlin Ibiza despite its location attracts international performers and DJs to keep you entertained. The challenging part of your F1 weekend will be deciding where to go without feeling you missed out on something incredible.
RULES TO CONSIDER
WHAT TO WEAR
Traveling to the Emirates you absolutely need to consider the weather even if the Grand Prix takes place in the cooler months of December. It gets hot in the desert and you should pack accordingly by bringing plenty of thin and light clothing. Be sure to include modest wear, especially if you are a woman.
Laws have become more relaxed but the country is still strict about many other laws. Women need to cover their shoulders, and thighs and ensure underwear is never visible. It is unacceptable to wear beach attire other than on the beach or in swimming pool areas.
HOW TO BEHAVE
Please also consider your behavior and the gestures you may make while conversing with your friends. Swearing, and making rude gestures with your hands can land you in jail or paying heavy fines. Be wary of kissing in public because some police may consider it an offense. Always ensure that you are allowed to film or take pictures at whichever site you're visiting.
Do not openly criticize or mock the royal family, the government, UAE companies, and authorities unless you want to be severely punished which can include jail. To simplify how you should behave is simple, be modest while enjoying the Abu Dhabi experience and you will be perfectly fine.
STAY OUT OF JAIL!
Do not get too drunk because if you are stumbling about the city you will be stopped by police. Drugs are absolutely off the table and you would have to be a fool risking yourself over that habit during your stay there.
Always inform yourself of the local customs which can easily be learned by simply asking hotel clerks and managers for their wisdom. Abu Dhabi can provide great thrills but you must always keep in mind you are not in Las Vegas, not everything goes and you will get punished for not respecting their laws and rules.