Formula 1's 2023 United States Grand Prix(Austin,Texas) Race Review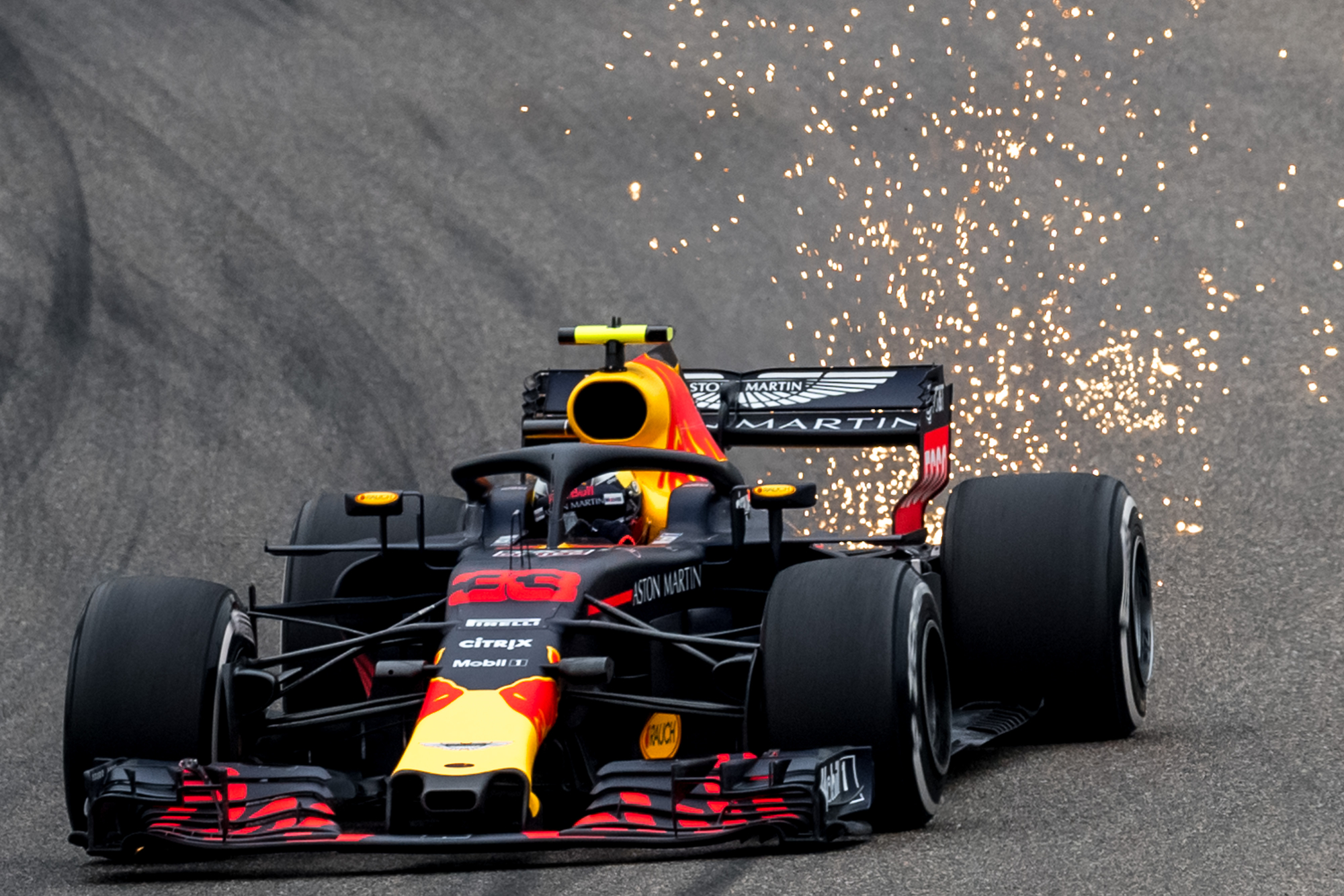 Verstappen Wins his 50th, Hamilton and Leclerc Disqualified
Formula 1's 2023 United States Grand at the Circuit of the Americas in Austin, Texas, gets bigger yearly; this GP was no exception. Having secured both the drivers and constructors championships, Red Bull's Max Verstappen has nothing left to lose and is racing to add more wins to their historic season. The real battle is between Ferrari, Mercedes, Mclaren, and Aston Martin, who are fighting for second place in the constructor's standings, which would grant them more bonus money for research for their teams. Drivers like Lewis Hamilton, Fernando Alonso, and Carlos Sainz Jr also have their eyes on the struggling Sergio Perez, who sits in second place in the driver's standings. It's more than just about pride. It is about proving that you are one of the best drivers on the grid. The storyline is set, and let's look at what transpired at the 2023 United States Grand Prix.
Qualifying
Qualifying for the Grand Prix occurred on Friday because a Sprint shootout and race were scheduled for the teams on Saturday. Warm temperatures and clear skies hung overhead the qualifying sessions that immediately saw Alonso, for the first time this season, fail to reach Q3. Many fans and spectators expected Verstappen to take the pole position, but to everyone's surprise, Ferrari drove the fastest lap of the day. On Sunday, Charles Leclerc will lead the pack, followed by Mlaren's Lando Norris in P2 and Lewis Hamiltons Mercedes in P3. Sainz landed in P4 with George Russel in P5. Verstappen, who had a fast lap deleted due to exceeding the track limits, landed in P6, which added an exciting element for the race. How long will it take for Verstappen to take the lead in the race?
Sprint Shootout and Sprint Race
Excitement was in the air in Austin on Saturday, with a sprint shootout and race on the menu for all to enjoy. Verstappen had no issues with his Red Bull and kept his car within limits, dominating the qualifying sessions and leaving no chance for anyone to grab a pole from him for the sprint race. Leclerc and Ferrari continued to perform well this time, qualifying in second place, with Hamilton not far behind in P3.
The Sprint race began with Verstappen battling Leclerc, nearly forcing him off the track, but nonetheless maintained his lead into turn 1. Verstappen took off away from the pack, leaving any battles behind him. Leclerc unfortunately slid to P3 when Hamilton overtook him after his battle with Verstappen. Not much action ensued in the race, which may have given a view of what Sunday might hold. Verstappen won the race easily, followed by Hamilton in P2 and Leclerc in P3. Hamilton needs every point he can acquire as he stands 27 points behind Perez.
Raceday
Despite having to battle his brakes towards the end of the race, Verstappen kept Hamilton and Norris in his mirrors as he crossed the finish line. Verstappen claimed his 15th win of the season and 50th win of his incredible F1 career. Pit Strategy and tire selections played a crucial role in determining the final classifications, which hurt Hamilton the most, who chose to pit later than scheduled. Ultimately, Hamilton, who finished the race in second place, and Charles Leclerc of Ferrari in sixth place, were disqualified for having an illegal floorboard on their respective cars.
The penalty meant that Norris and McLaren were awarded second place and third place for Carlos Sainz Jr of Ferrari after the race. The two disqualifications helped teams like Williams land in points with both of their drivers, with Logan Sargeant in 10th and Alexander Albon in 9th. Hamilton could not have been happy with the final result as the gap between him and Sergio Perez for second place in the driver's championship just got wider.
The Mexican Grand Prix is next on the schedule, and Perez hopes to give his home crowd plenty to cheer about and take a stranglehold on second place. Hamilton will have to fight for all the points he can get if he has any hope of catching the Perez ahead of him.
| | | | | |
| --- | --- | --- | --- | --- |
| RANK | DRIVER | COUNTRY | TEAM | FASTEST LAP |
| 1 | MAX VERSTAPPEN | NETHERLANDS | RED BULL | |
| 2 | LANDO NORRIS | BRITAIN | MCLAREN | |
| 3 | CARLOS SAINZ JR | SPAIN | FERRARI | |
| 4 | SERGIO PEREZ | MEXICO | RED BULL | |
| 5 | GEORGE RUSSEL | BRITAIN | MERCEDES | |
| 6 | PIERRE GASLY | FRANCE | ALPINE | |
| 7 | LANCE STROLL | CANADA | ASTON MARTIN | |
| 8 | YUKI TSUNODA | JAPAN | ALPHA TAURI | 1:38.139 |
| 9 | ALEXANDER ALBON | THAILAND | WILLIAMS | |
| 10 | LOGAN SARGEANT | UNITED STATES | WILLIAMS | |
| 11 | NIKO HULKENBERG | GERMANY | HAAS | |
| 12 | VALTERRI BOTTAS | FINLAND | ALFA ROMEO | |
| 13 | ZHOU GUANYU | CHINA | ALFA ROMEO | |
| 14 | KEVIN MAGNUSSEN | DENMARK | HAAS | |
| 15 | DANIEL RICCIARDO | AUSTRALIA | ALPHA TAURI | |
| RETIRED | FERNANDO ALONSO-LAP 49 | SPAIN | ASTON MARTIN | |
| RETIRED | OSCAR PIASTRI- LAP 10 | AUSTRALIA | MCLAREN | |
| RETIRED | ESTEBAN OCON-LAP 6 | FRANCE | ALPINE | |
| DSQ | LEWIS HAMILTON | BRITAIN | MERCEDES | |
| DSQ | CHARLES LECLERC | MONACO | FERRARI | |