Formula 1's 2022 Saudi Arabian Grand Prix Race Review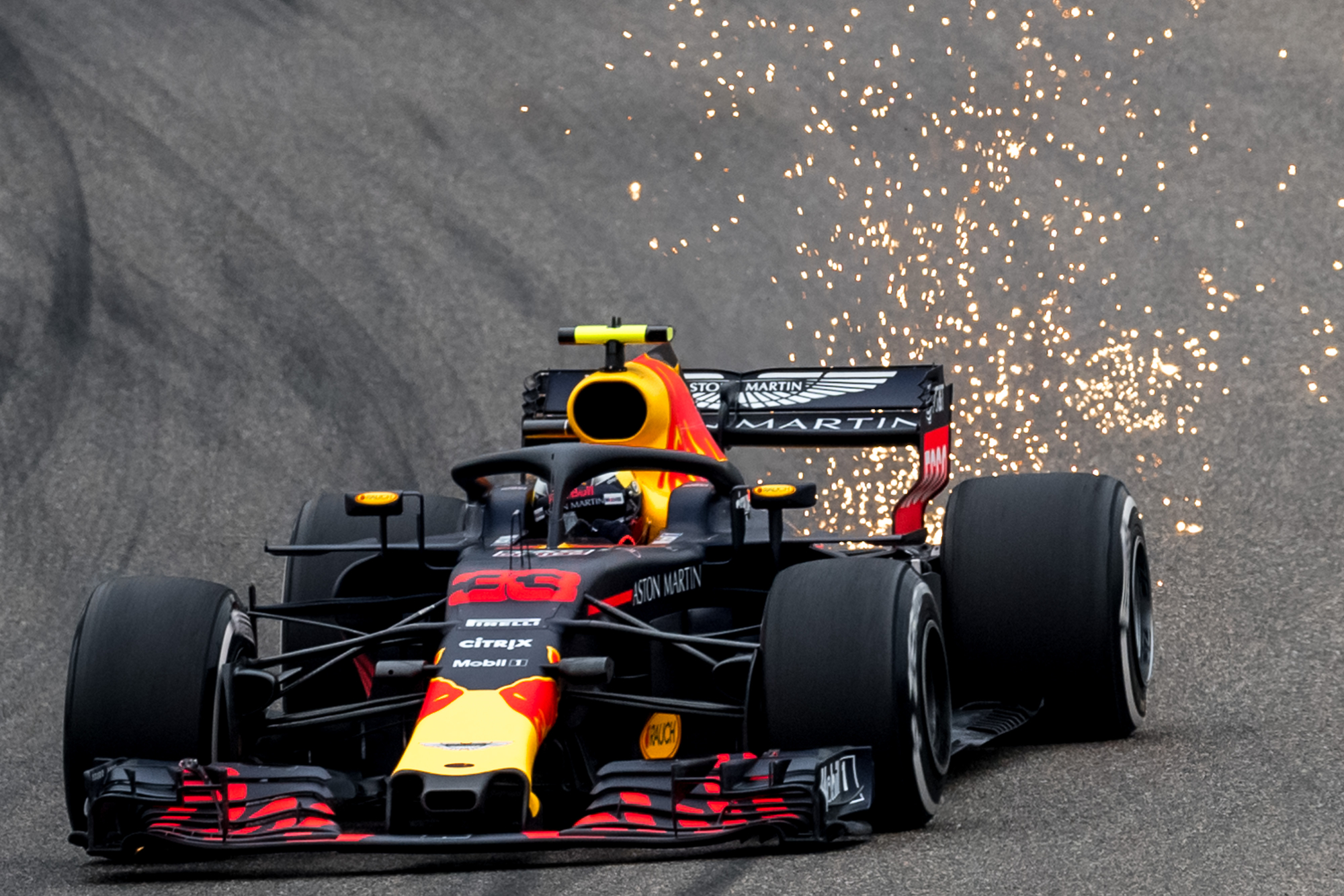 THE STREETS OF JEDDAH AWAIT
The follow up to an amazing race In Bahrain brought Formula 1 to the Jeddah Corniche Circuit at the Saudi Arabia Grand Prix. The Jeddah street circuit underwent some minor adjustments to the track layout widening some corners and areas of the track to create a safer and more continuous race.
MISSILE ATTACK PUTS THE RACE IN DANGER
Controversy is never far from Saudi Arabia as the country was attacked by missile fire kilometers away from the track striking an oil depot sending up billows of smoke into the sky for everyone to see as drivers went on their practice runs on Friday.
Meetings were held with the drivers to see if the race would go on despite the risks of another attack. Ultimately state officials assured everyone involved that their safety would not be under any threat for the remainder of the weekend and all parties agreed to proceed.
QUALIFYING
Qualifying on Saturday had many fans scratching their heads and wondering if what they were witnessing was actually happening when Lewis Hamilton and his Mercedes failed to get past Q1 and qualified in 16th place.
SCHUMACHER TAKEN TO HOSPITAL
Mick Schumacher and his HAAS had a high speed crash into a wall that had everyone holding their breath but everyone could breathe easily because the young german was conscious and uninjured. Schumacher, who was brought to hospital for precautionary reasons, was ruled out of the race on Sunday.
PEREZ TAKES RED BULL TO POLE
The big story from the qualifying sessions was Red Bull's Sergio Perez who snatched away pole position from Ferrari's Charles Leclerc by .025seconds. It took Perez two hundred and fifteen races to achieve his first pole position, which in turn made him the clear favorite to win the Saudi GP.
RACE DAY
Under the dark of night lit up by the stars all the teams lined up on the track and waited for the red lights to go out. The Saudi Arabia GP roared to a clean start and surprisingly no crashes occurred heading into the first corners.
The order remained the same at the top of the grid with Perez leading Leclerc who now had Verstappen chasing him after the Dutchman passed Sainz and his Ferrari for third place.
An in team battle was taking place for sixth place between the Alpine of Fernando Alonso and Esteban Ocon, who exchanged positions multiple times without contact. In the meantime, Hamilton, who started at the back of the pack, was making his way up through the rankings.
FERRARI'S BLUFF
Strategy is an integral part of Formula 1 and Ferrari seemed to have fooled Red Bull around Lap 15 when pitting was on both teams' minds. Ferrari asked Leclerc to come into the pit and Red Bull immediately reacted by bringing in Perez. Leclerc did not follow his Red Bull rival, taking over the lead of the race and when Perez exited the pits he was now in fifth.
PEREZ'S LUCK RUNS OUT
On Lap 16 Williams' Nicola Latiffi slammed into a wall forcing a virtual safety car that quickly turned into a real safety car coming out onto the track. Ferrari took advantage of the situation pitting Leclerc immediately, giving him a free stop without losing time or position.
This whole situation was a disaster for Perez who pitted too early and on top of that he illegally overtook Sainz for third place which he was forced to give back after the restart. On lap 21 the safety car retreated and Leclerc now led Vertappen who had Sainz behind him in third.
ANOTHER SAFETY CAR
Hamilton was now battling for sixth place with HAAS' Kevin Magnussen and won the battle by lap Lap 25. On Lap 37 another Virtual safety car was needed when Alonso Alpine overheated and left him stranded on the track with Mclarens Daniel Ricciardo who also suffered from the same fate.
LECLERC VS VERSTAPPEN
This brought the race leaders closer together and the ultimate battle between Leclerc and Verstappen began on Lap 42. Both drivers exchanged positions using DRS and making bold moves on each other keeping everyone watching entertained and Ferrari's and Red Bull's garages holding their breaths.
DRS TACTICS LEAD TO VERSTAPPEN'S FIRST
It became clear that the battle that took place until the end of the race would be determined by which driver used the DRS last. In this case it was Verstappen who was able to use DRS last and won his and Red Bull's first race of the season. Ferrari, who had a brilliant race, was left with Leclerc in second place and Sainz Jr. in third. Perez, who looked so strong heading into the race, was left off the podium in fourth place.
THE RIVALRY BEGINS?
Verstappen's win helped narrow Leclerc's early championship lead and set up an interesting story heading to the Australian Grand Prix. Ferrari versus Red Bull and Leclerc versus Verstappen was starting to feel like the beginning of a great new rivalry for all motorsport fans to enjoy.
2022 SAUDI ARABIA GRAND PRIX FINAL STANDINGS
| | | | | |
| --- | --- | --- | --- | --- |
| RANK | DRIVER | COUNTRY | TEAM | FASTEST LAP |
| 1 | MAX VERSTAPPEN | NETHERLANDS | RED BULL | |
| 2 | CHARLES LECLERC | MONACO | FERRARI | 1:31.634 |
| 3 | CARLOS SAINZ JR | SPAIN | FERRARI | |
| 4 | SERGIO PEREZ | MEXICO | RED BULL | |
| 5 | GEORGE RUSSLE | BRITAIN | MERCEDES | |
| 6 | ESTEBAN OCON | FRANCE | ALPINE | |
| 7 | LANDO NORRIS | BRITAIN | MCLAREN | |
| 8 | PIERRE GASLY | FRANCE | ALPHA TAURI | |
| 9 | KEVIN MAGNUSSEN | DENMARK | HAAS | |
| 10 | LEWIS HAMILTON | BRITAIN | MERCEDES | |
| 11 | ZHOU GUANYU | CHINA | ALFA ROMEO | |
| 12 | NIKO HULKENBERG | GERMANY | ASTON MARTIN | |
| 13 | LANCE STROLL | CANADA | ASTON MARTIN | |
| 14 | ALEXANDER ALBON | THAILAND | WILLIAMS | |
| RETIRED | VALTERRI BOTTAS-LAP 36 | FINLAND | ALFA ROMEO | |
| RETIRED | FERNANDO ALONSO-LAP 35 | SPAIN | ALPINE | |
| RETIRED | DANIEL RICCIARDO-LAP 35 | AUSTRALIA | MCLAREN | |
| RETIRED | NICHOLAS LATIFFI-LAP 14 | CANADA | WILLIAMS | |
| DNS | YUKI TSUNODA | JAPAN | ALPHA TAURI | |
| DNS | MICK SCHUMACHER | GERMANY | HAAS | |