Formula 1's Bahrain Grand Prix Travel Guide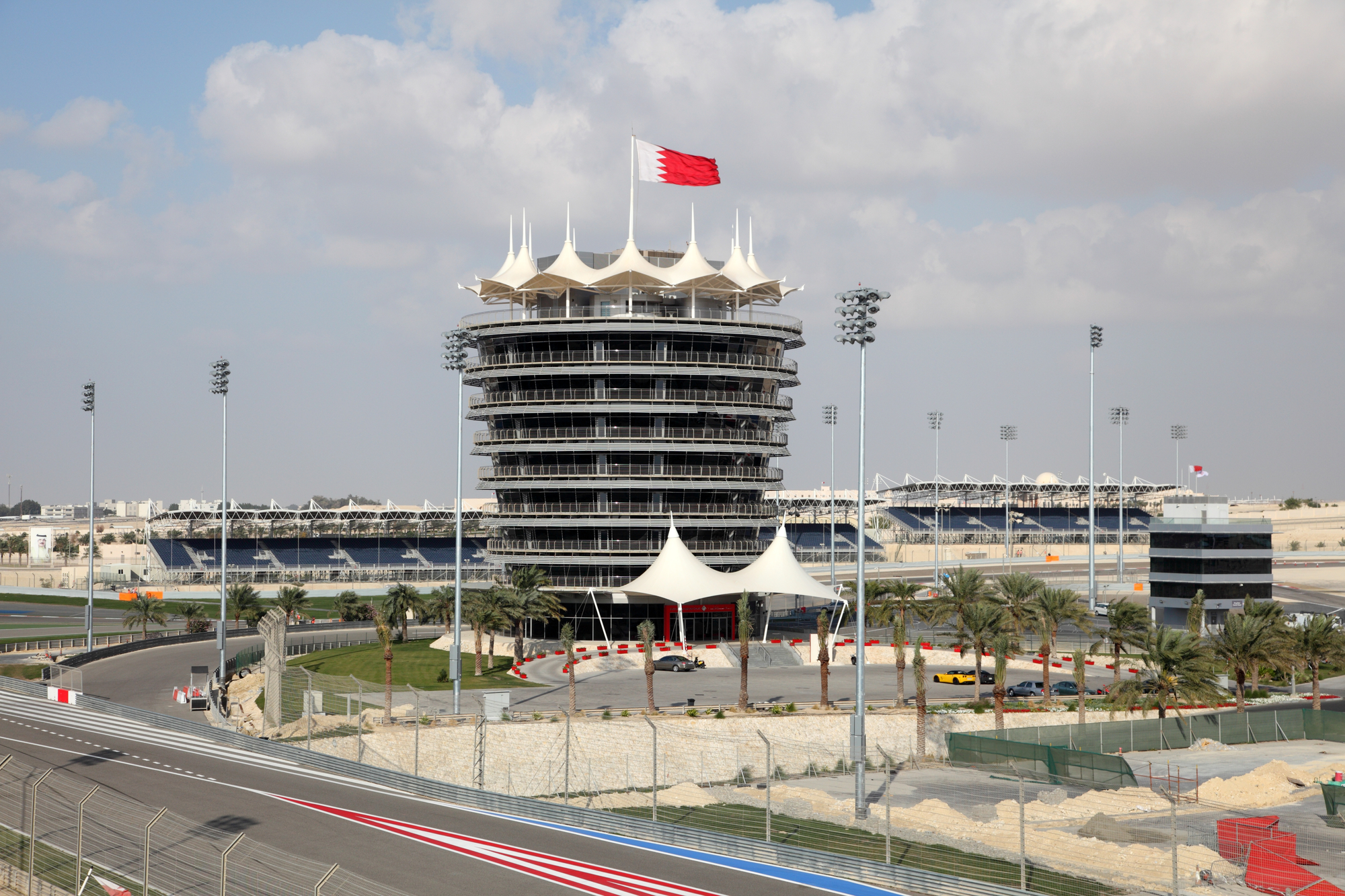 WELCOME TO THE KINGDOM
Formula 1's Bahrain Grand Prix has become the first race of the season for many years and what better way to kick off the season by traveling to the Kingdom of Bahrain. Bahrain is an island nation that comprises one large island and over eighty smaller islands that are both natural and man-made.
Sakhir is where the Bahrain International Circuit is located surrounded by beautiful oases and in the grander scheme of things plenty of desert. Bahrain is an oil-rich country like its wealthy neighbors of Qatar, the United Arab Emirates, and Abu Dhabi. Bahrain, like its neighbors, has spent a tremendous amount of money constructing man-made islands, mind-blowing resorts, and hotels attracting millions of visitors every year.
WHERE TO STAY?
Due to the relatively small size of Bahrain, you can book a hotel anywhere on the main island and still have easy access to the circuit and formula 1 events. Bahrain has attracted some of the more common hotels you may know such as Sofitel, Ritz Carlton, and Four Seasons brands.
LUXURY AT EVERY TURN
Most hotels are found in the financial district of Manama and when you arrive you won't be able to ignore the amazing architecture that sprouts out of the desert. Check out the Al Areen Palace and Spa if you want a hotel that holds true to Arabian culture and design but if you want something ultra-modern the Wyndham Grand Manama. The Wyndhams tower is extraordinary due to its twisted design that makes you wonder how on earth it was built.
ISLAND EXPERIENCE
Some hotels like the Four-Season Hotel Bahrain Bay have an entire island to themselves, not only giving you a place to sleep but also creating a resort atmosphere. Wherever you are staying, a beach is always nearby and no one can resist taking a dip in the beautiful turquoise waters of the gulf.
WHERE TO EAT?
It doesn't take a genius to understand Middle eastern food is easily found in Bahrain, but one must also know that international cuisine is also on the menu. Many of the world's top chefs have been hired and brought to work in the many restaurants in Bahrain offering up their skills to the high-end patrons they serve.
GREAT FOOD GREAT VIEWS
You will find many rooftop restaurants that offer incredible views of the island and its surroundings. Nearly all the high-end hotels will have an incredible restaurant at your feet ready to blast your taste buds with flavour. One thing you will notice is that nearly every restaurant is beautifully designed and reflects in part the cuisines they are serving.
ENDLESS OPTIONS
For breakfast, visiting Indigo is a tasty idea that is experienced in a colorful rooftop restaurant that blends the Mediterranean and Asian plates. For fans of Japanese-inspired food check out Bushido and have the very best sashimi in the city.
One of the best spots to have classic middle eastern foods with a modern twist is Fusions found at the gulf hotel. La Fontaine is another one of the top restos in Bahrain sporting a Mediterranean cuisine that puts Italian food at the forefront.
EAST MEETS WEST
Bahrain seems to have a real appreciation of Asian and Mediterranean cuisines, which allows travelers to experience a different culinary journey. If you aren't certain of where to eat just head to Adliya where you can find any restaurant to suit your cravings.
BAHRAIN NIGHTCLUBS AND BARS
The nightlife in Bahrain is as vibrant and action-packed as any other country hosting Formula 1, but one does have to drink in moderation. Alcoholic beverages are only sold to non-Muslims in specially licensed establishments, furthermore, being caught in public drunk can land you in jail.
THINK TWICE ABOUT HAVING THAT LAST DRINK FOR THE ROAD
Stumbling about and yelling with your friends about your excitement for Ferrari after the club is not suggested in the least. Composure is key in Bahrain and frankly, a little moderation never hurt anyone.
RED LIGHT DISTRICT
Bahrain's red-light district which is in the Juffair region of the country is home to plenty of clubs that sell alcohol and stay open all night long. Red Light districts are synonymous with prostitution and in Bahrain, sex tourism is rampant despite it being highly illegal. Do yourself a favor and avoid the brothels and stick to the nightclubs.
PARTY TIME IN THE MIDDLE EAST
Now that we got that out of the way let's take a look at some of the hottest nightclubs and bars you can enjoy yourself without any worries. Everything in Bahrain is grandiose and so are their clubs like Bushido which is a massive pagoda that also serves Japanese food or Camelot whose exterior you guessed is built like a castle.
POST-RACE CELEBRATIONS
Some more traditional-looking clubs are Klub 360 and The One wherein you can listen to the hottest music from the west and mingle with numerous other tourists. Bahrain also offers beautiful rooftop bars like the Hazel Rooftop Lounge or Gallery 21 where the décor is stunning and so is the view.
After watching a qualifying session, hitting up JJ's Irish Pub is a great way to unwind with a nice cold beer. As you can see the options are plentiful and if you decide to visit Juffair you can easily hop from one hotspot to another because of their close proximity.
SIGHTSEEING IN BAHRAIN
The Bahrain GP takes place at night, which gives you ample opportunity to enjoy your Sunday afternoon sightseeing and enjoy what this middle eastern nation has to offer. You can visit Manama City and have your mind blown by the incredible skyline which features the Bahrain World Trade Center and other architectural feats.
BUY A THING OR TWO
If shopping is on your mind when you take a long stroll through Manama Souq where you will find hundreds of shops clustered tightly together offering up souvenirs, electronics, clothing, and practically anything you can imagine.
A CULTURAL EXPERIENCE
Being a history buff might lead you to the Bahrain National Museum where you can take a dive into Bahrain's ancient past and learn a thing or two. Al Fateh Grand Mosque is also a sight to behold which is found in Juffair, and cost 20 million dollars to construct.
Once you step foot inside you will quickly understand why the price tag was so high. The mosque was built using Italian marble and all the wood designs are hand-carved by local artists. Please respect the Mosques rules and any worshippers who may be visiting alongside you.
A GOLDEN OASIS
Bahrain is home to many many islands but one island that stands out is the Amwaj Islands found in the northeast of Bahrain. Amwaj is home to many luxury resorts and trendy beachside bars and restaurants. Amwaj is all about luxury and class but also enjoys letting loose making it a prime location to visit day or night.
THINGS TO CONSIDER
Formula 1 travels the world and if you plan on watching the Bahrain Grand Prix at the Bahrain International Circuit in person you are in for a wild weekend. Before hopping on the plane please consider the following points to help make your trip not only smooth but an F1 experience you'll never forget.
Pack the appropriate clothing considering that Bahrain is in the middle east and will be hot and dry all year round. Keep in mind that you won't be able to enter many places with shorts or skirts which is easily remedied by bringing clothing that covers the body.
Women visiting the country are expected to wear a headscarf to cover their hair and an abaya which includes long sleeves. Do not wear form-fitting clothing or anything too revealing.
Kissing in public or loud public displays of emotion are frowned upon and can land you in trouble.
Bahrain is a Muslim country, so please respect their traditions and avoid any debates or making any controversial statements about the religion.
Save the political discussions at home and enjoy the F1 race.
Women are allowed to wear bikinis at the beach and men can wear swimming shorts so forget the speedos at home.
Drinking in public is prohibited. Being drunk in public is prohibited
Being modest and polite goes a long way in Bahrain and should be practiced at all times, especially when dealing with the locals. Follow their lead and when in doubt ask questions.